This article will show you exactly how to turn your website into an online content library – with a simple browsing system for search engines and your customers.
But, before I dish out the how-to goodness, you probably want to know why this internal linking thing is such a big deal…If you're selling online, you need an internal linking strategy to maximise your ecommerce SEO performance. Apart from helping Google and friends, the best part about smart internal linking is the benefit you add to your customer's user experience.
We've already written an entire piece explaining why internal linking is the most underrated way to dominate ecommerce SEO. If you want a better understanding of why this stuff matters, jump on over and have a read of that article.
The tactics you need for internal linking success
The longer you can keep your visitors perusing your online content, the more chance you have of snagging a sale.
You need to use relevant links to other pages on your site as much as possible – to help your potential customer browse and find the information they are looking for.
You want to learn how to become a super helpful online librarian for your customers.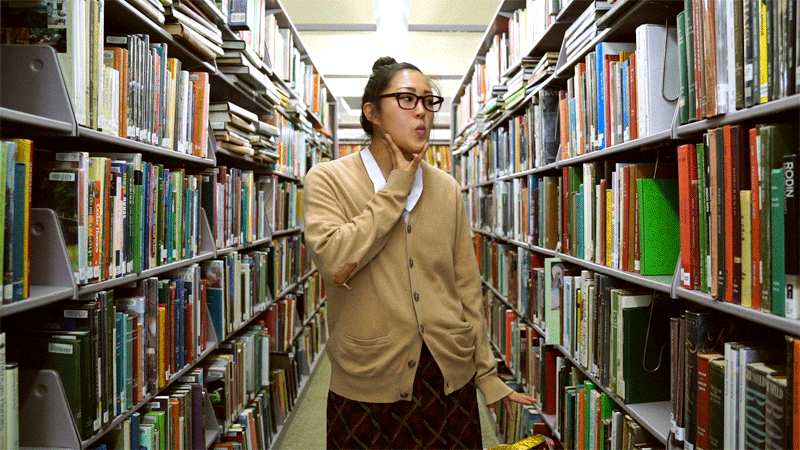 Internal links also strengthen your communication to search engines.
If you optimise each of your webpages with different target keywords, you can avoid cannibalising your rankings for these terms.
By linking your pages to others on your site, you can use these specific keywords in your ecommerce content to make it clear to search engines which of your pages is the one you want to rank for any given term.
I'll show you 5 specific tactics we use to implement internal linking strategies for ecommerce sites. You'll be bumping up your rankings and your sales if you can get the hang of it.
#1. Use keywords in the anchor text of your internal links
First and foremost – whenever you create an internal link to another relevant page on your site, you should make sure the relevant anchor text includes your target keyword verbatim.
By that I mean the text you highlight to be linked should contain your exact keyword if at all possible (as long as it makes sense to the reader in the context of your content).
For example, if you have a 'leathergoods' category page – you'll want to use that exact keyword in your internal link anchor text. If you have a blog post that compares the best 10 new leather wallets of the season:
Do this
"You might want to browse the leather wallets in our Leathergoods range, we've got a whole bunch of new styles from a number of Italian producers."
Instead of this
"You might want to browse our leather wallets range, we've got a whole bunch of new styles from a number of Italian producers"
If you want your important category page to rank for the term 'leathergoods', keep reinforcing this to Google with your anchor text.
#2. Link your product pages to other relevant product pages
If a customer is searching your products pages, there's a good chance they might like to check out other similar products within the same category.
You need to make it super easy for these potential buyers to 'shop around'.
Just using your breadcrumbs and menu links are often not enough. You don't have a sales attendant in store to ask your customer if they'd like some help finding what they need. So make your internal links visual, helpful and clear.
Let's illustrate this with a couple of brand examples.
If you look at the difference between these two sports merchandise stores, you can see the benefits of helpful internal links to an online shopper.
The Australian Cricket online store doesn't have breadcrumbs leading the user back to the relevant category page of 'New In'. There are no links to similar products like an Australian cap or ball and there are no links to relevant, engaging news articles or fixtures pages.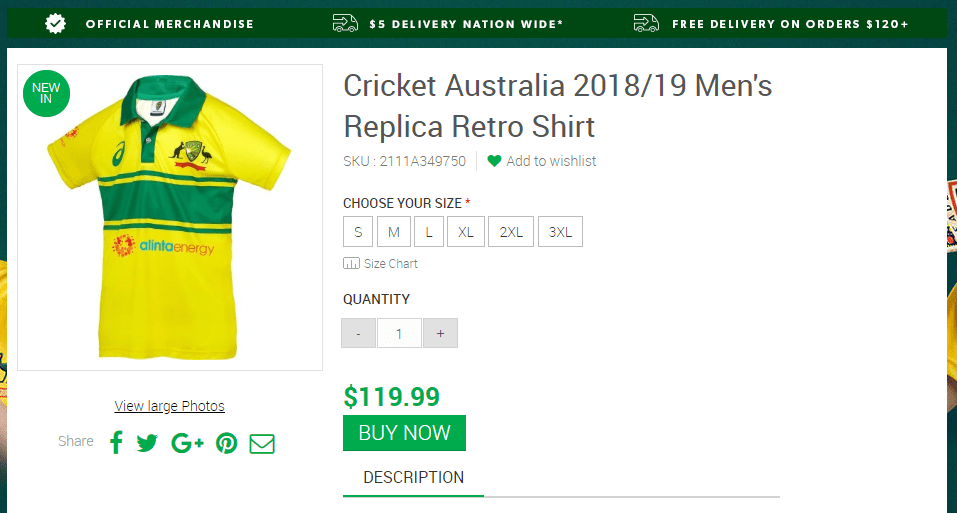 In contrast, the NFL's San Francisco 49ers have Cricket Australia caught out with their internal linking strategy.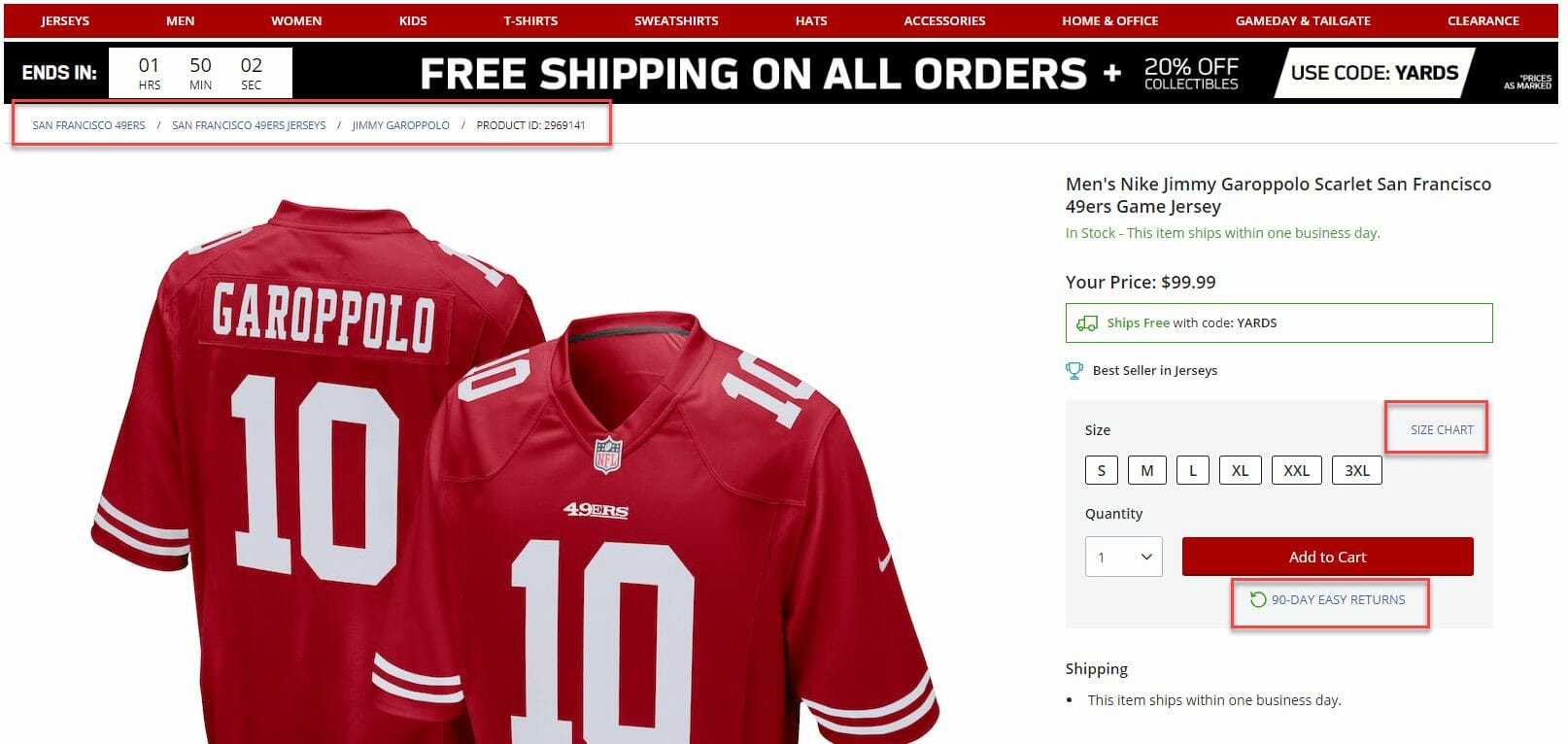 You can see the breadcrumbs in the top left hand corner of the shot showing visitors where they are, and where they've come from. Experienced online shoppers will expect to be able to navigate back to a category or sub category page here.
That's the pass mark ticked off.
Next, you can see a link to a product review, useful for undecided buyers who want some more info. Social proof is a good way to help your prospect get to the add-to-cart moment.
The 49ers also include a clear link to their shipping details to add some comfort for interested browsers.
The best bit – there's 4 fantastic visual links to other relevant product pages. They're not stuck at the bottom of the page below a slew of text information. Instead, they receive prominence without compromising the focus on the selected product.
Well played SF. That calls for a well-earned celebration…
#3. Link your products pages to the relevant category page (and vice versa)
We've already talked about the importance of breadcrumbs.
Breadcrumbs are a common method of linking product pages back to the relevant category page, helping users navigate through the website with ease…
But don't stop there.
Most online stores also have links in the top and side drop-down menus.
But, you should take every possible opportunity to link your product pages back to your category pages – make it as easy as possible for customers to get around your product library.
The Iconic shows us how it's done. Look at the visual links back to the 'Men' and 'Women' clothing category pages. These clear calls-to-action make it super easy for users to keep shopping for more!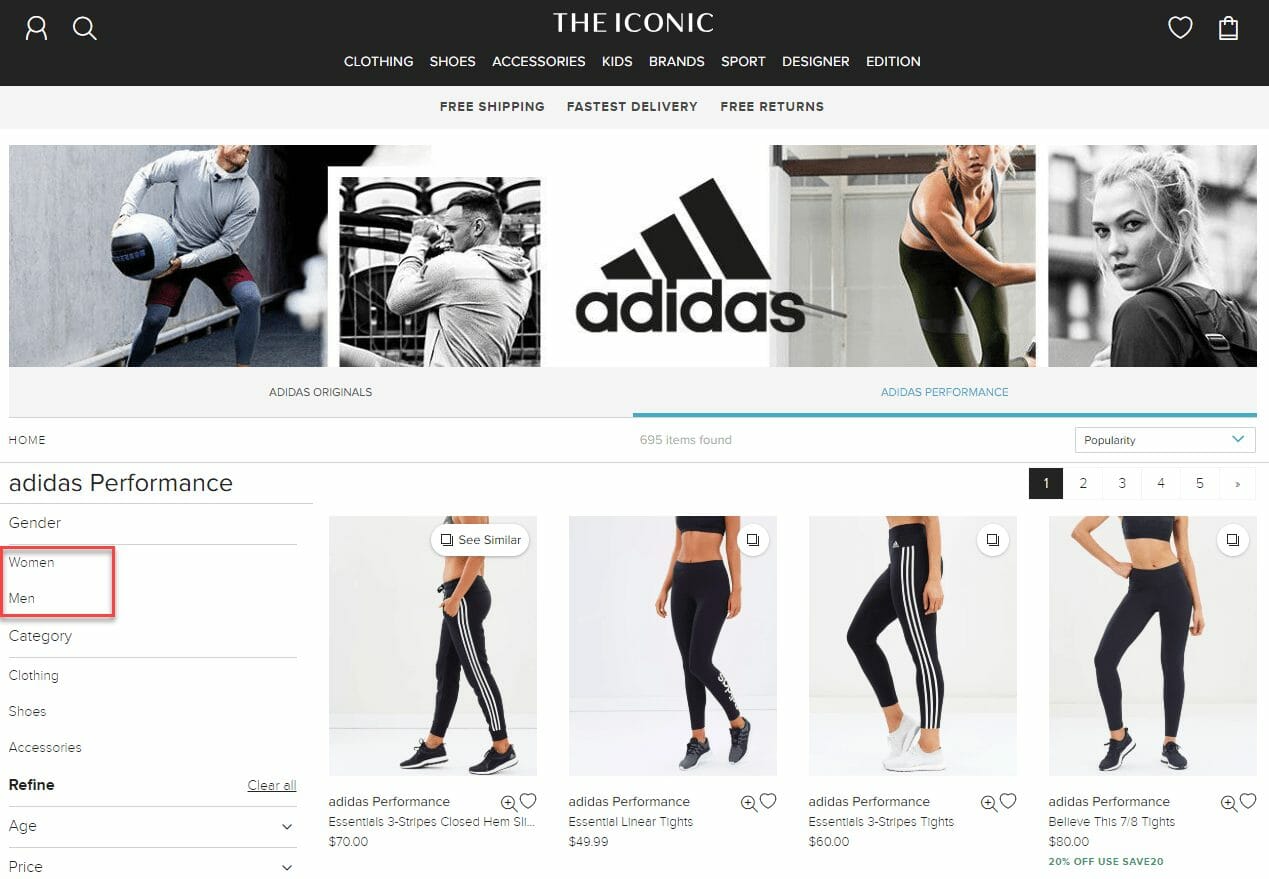 Shoes e-retailer Greats take product to product page linking one step further with their sales-inducing user experience design.
They give users an opportunity to search the same shoe, but in a different colour. The visual calls-to-actions are so much more enticing (and effective) than a simple menu text link.
To top it off – when the shopper searches for a particular shoe in a specific colour, three other shoes models are shown in the same colour to give a few additional options.
This use of internal linking is undoubtedly useful.
It's the use of beautiful, large images that makes this tactic so effective in helping the visitor in their shopping experience.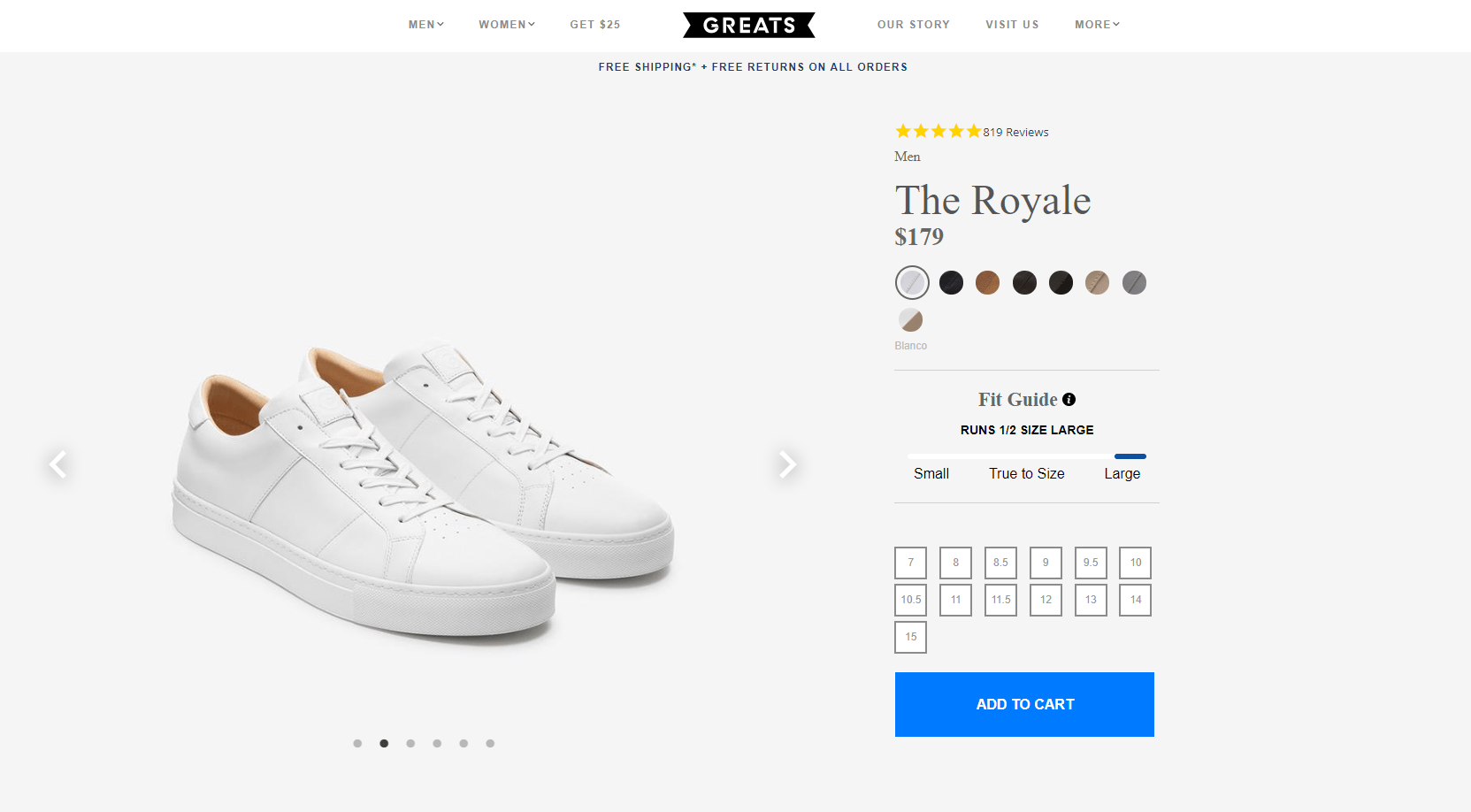 #4. Link product and category pages to educational and entertaining content
It's not just about the sale.
Content marketing is about helping your audience with informative and educational content to prove your authority, earn their trust, and provoke an action.
If your visitor isn't ready to buy, don't try and force them.
Chances are – they want more information. For ecommerce stores without a brick and mortar presence, there's often an awareness or trust barrier in the audience's mind.
Craft e-retailer, Cleverpatch, uses internal linking from their product and category pages to some of their best educational content. Each product page includes a nice big visual graphic that links users to craft ideas (blog articles) showing how the product can be used.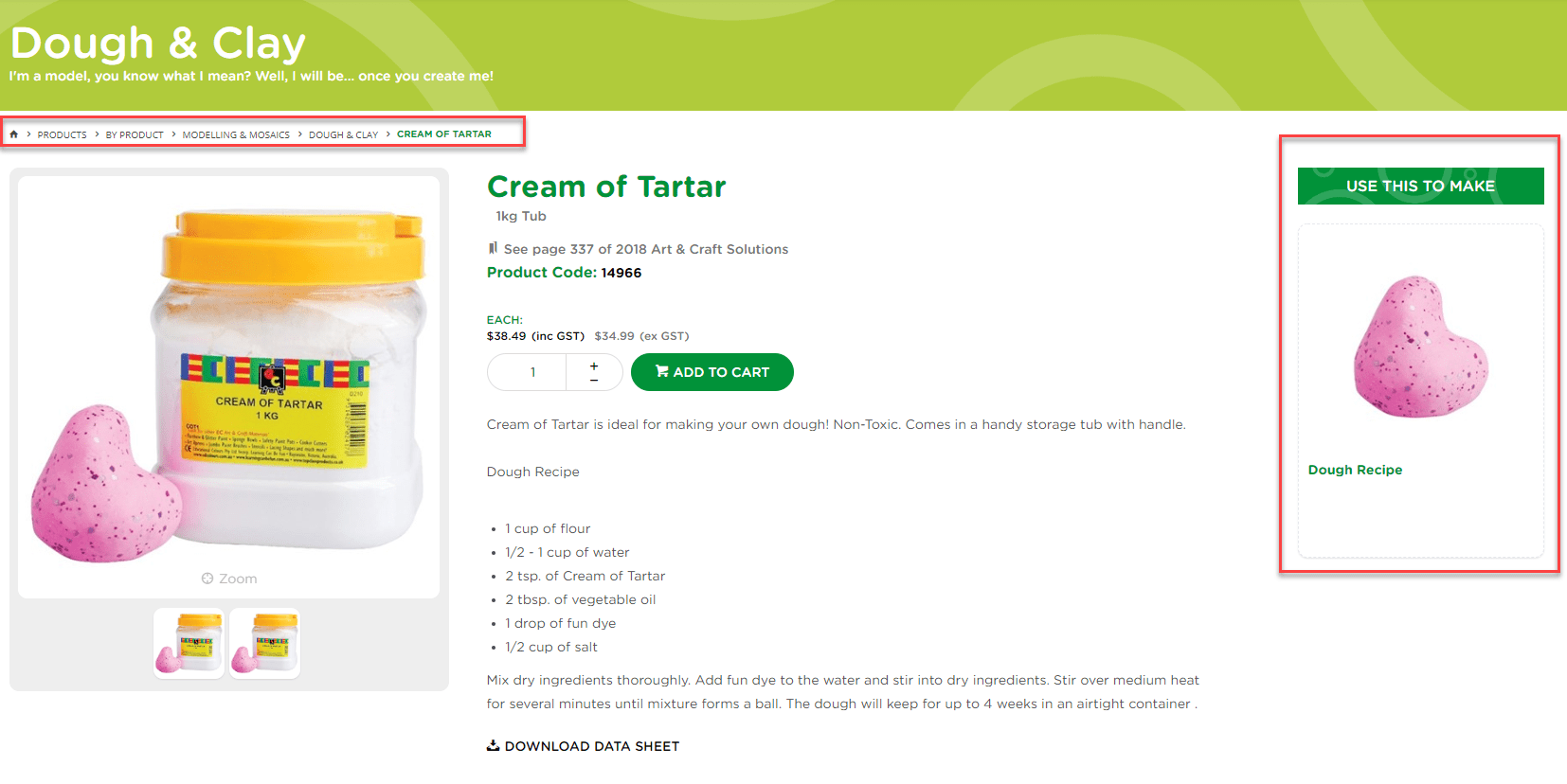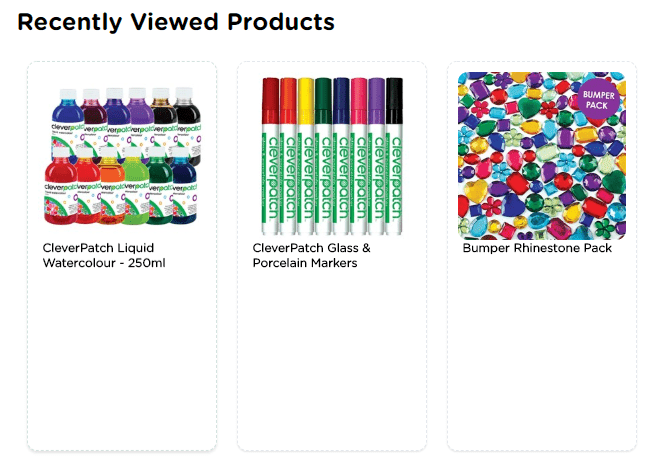 Cleverpatch educate the customer and clearly communicate the value of the product by explaining the potential user occasion.
The reader begins to see the retailer as an authority source, and this free shared knowledge shows Cleverpatch cares about helping them enjoy their free time with their kids. It's not just about selling cream of tartar.
If you have helpful or educational content related to your product or category pages – find a way to work them into the context of your user's experience.
Give people at all stages of the buyer journey the content they need to nurture a purchase.
#5. Use your internal links to take the buyer on an online journey to purchase
Now we're into advanced ecommerce content marketing territory.
This is where everything comes together into one big repeat-customer-generating-machine.
It's not always about SEO.
If you understand your audience's decision-making process, you'll want to develop content that helps them through each stage. You can use a smart internal linking strategy to guide your customer on a structured journey through this content.
One of our favourite ecommerce content marketing trailblazers is outdoor goods e-retailer REI.
REI's ecommerce site is one internally linked content marketing mountain range.
Visitors traverse through expert advice, how-to articles and instructional videos interwoven with product and category pages. Each category page includes a call to action to attend an in-store how-to clinic, sign up to an REI Outdoor Skills School or take a dream REI adventure trip.
Each educational resource and blog article contains a carefully optimised link to a relevant REI product page.
An interested reader might come across an REI blog article through a Google search or social media share with no intention to buy.
The trail of internal links can bring this reader:
to an instructional video,
then a comparison review,
through to a category page,
and finally onto a product page.
All of this content is progressively more advanced, virtually holding the hand of the potential customer throughout the buying process.
REI's internal linking strategy allows a visitor at any stage of the buying cycle to find some relevant information, as you can see in the image below.
All of the red-marked sections have internal links to content targeted at different stages of this process.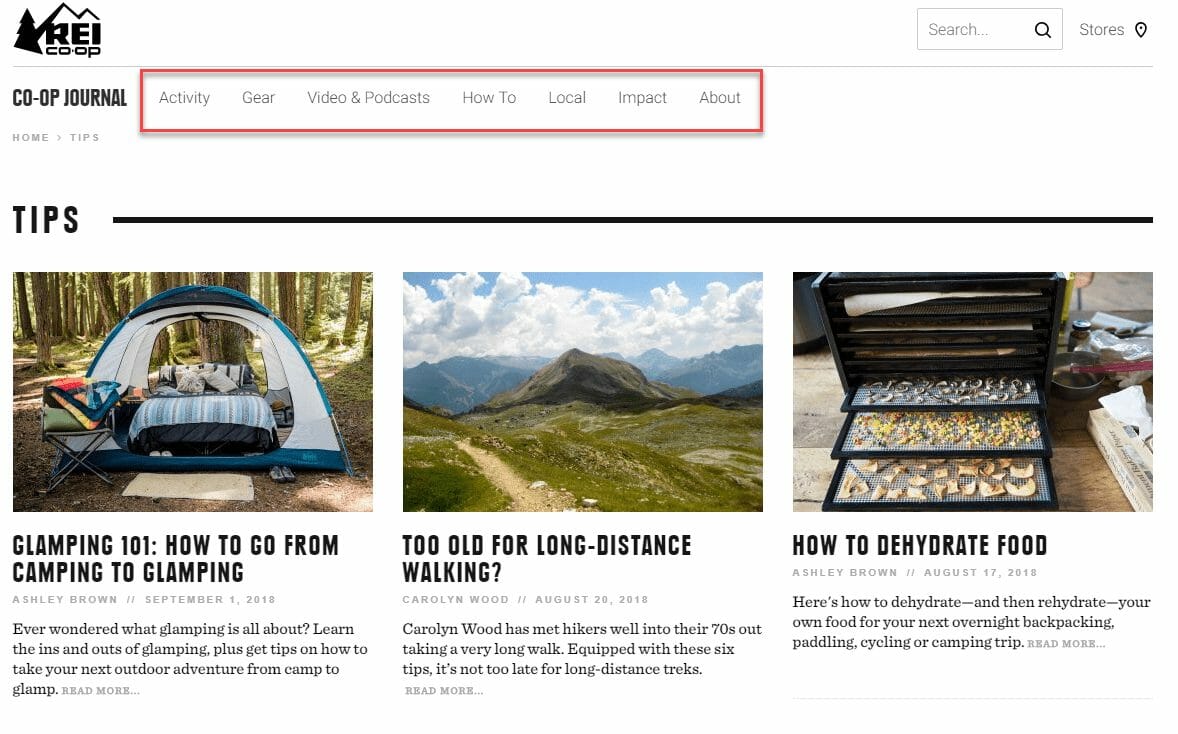 To see exactly how these guys use internal linking to hike their potential customers down a specific content path to purchase, you should check out our detailed case study.
You can follow REI's content marketing map to dominate your ecommerce niche.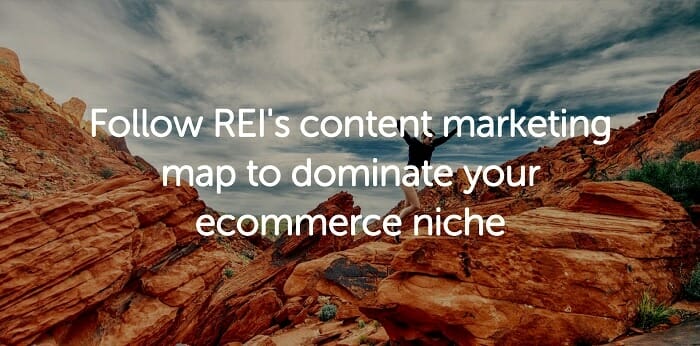 There's about 10 minutes reading for you, but it's well worth the inspiration.
Now that's good use of internal linking if we do say so ourselves!
Remember, keep your links relevant – customer 1st, search engines 2nd
Don't get too hung up on internal linking for rankings sake.
Our pals over at Orbit Media can tell you why,
"Do some work with internal links, then move on. Don't spend days thinking about internal links. People who micromanage link juice are called 'PageRank sculptors,' and they're the worst kind of SEO dorks."
And you don't want to be dubbed a dork by an SEO.
That's like the kid with the coke bottle glasses and the Start Trek lunchbox refusing to sit next to you on the bus.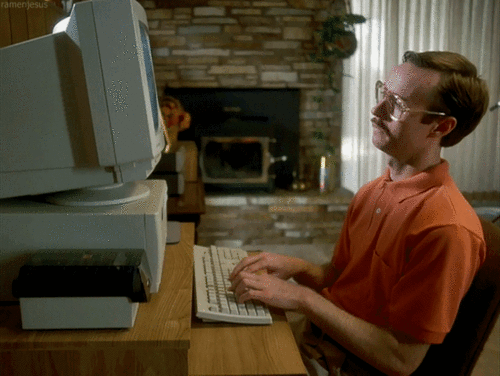 It's not worth losing sleep over the SEO ramifications, but when it comes to your customer's needs – you should care.
If you can use internal linking to add extra value to your audience – get to work.
Bottom line, don't do it for Google.
Do it for your customers.
Librarians are so much cooler than SEO's.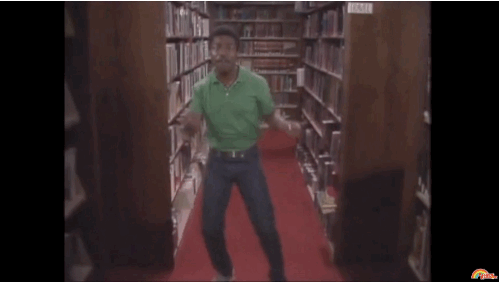 Point proven.
Glad we closed the book on that one…