We always recommend a planned and prioritised approach to digital marketing but there's usually some quick changes that any professional services company can implement to get quick wins straight away.
Financial planners, accountants and lawyers often have very similar questions and opportunities online. So we thought we'd compile a list of 10 web marketing quick wins that professional services companies can use immediately.
We're keen to hear your comments below.
1. Make the most of your Email Signature
How many emails do you send each day? Heaps no doubt! So why not take advantage of it? Include a list of the key services your business provides, either in text or using an image. It's a great way to up sell and inform your contacts of the services you provide. You'll be surprised how many people don't realise everything you do.
Also consider using your email signature to link to any business social media accounts you use. Encouraging this extra point of connection builds your relationships and gives you an opportunity to market to them again and again.
2. Use real people on your website
Unless you have shares in iStock, stop using stock photographs on your website. When potential customers come to your website, show them real images of your staff and office.
This small changes makes your business seem that little bit more professional, friendly and approachable – compared to your competitors who are all using the exact same dodgy generic photos of handshakes and boardroom meetings.
In fact, if you're based in Newcastle like us, feel free to use our free Newcastle photos on your site.
3. Display your industry memberships, accreditations and associations on your website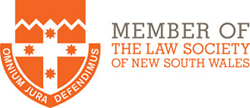 You've worked hard to get them or have paid plenty for them, you may as well display them with pride.
Displaying your industry logos also reminds contacts and prospects they are dealing with a highly qualified and professional business. Make them prominent too, show them on your homepage or on every page in the side column.
4. Claim your Google Places listing
This is a quick, free way to appear in Google search results when someone searches for your service and location. Even if you don't know about it, you probably already have a google places listing.
Google pulls information from white pages and other sites to list your business. As the business owner or representative you can claim your listing and add more information and images to it – helping improve your position in search results.
5. Take email subscriptions on your website
An email newsletter is a great way to build loyalty with current clients, grow your reputation and encourage referrals.
But if you're not quite ready to start sending your own email newsletter yet, you may as well start collecting email addresses for when the time comes. Of course you can contact your subscribers in the meantime if they're potential leads too.
6. Make your website a resource (slowly)
This might mean providing links to valuable websites, finance calculators, ebooks or client templates. The point here is to give your clients more reasons to visit your website. For example an accountant might provide a checklist for documents needed to prepare a tax return.
Chances are you already know of, or have access to, valuable resources waiting to be used. Give your customers a resource that helps them in their business or daily lives and they'll build a stronger connection with you and then…
7…Add social share buttons to each page of your website
They're easy to add to your website, cost you nothing and encourage customers and visitors to share your business to their friends and contacts. Enough said.
8. Add an enquiry form to every page on your website
This small, simple change to your website can be really effective at increasing the number of enquiries you receive. Here is an unscientific way of proving why this is important:
More clicks to contact you = more effort = less enquiries
On the other hand, the ideal scenario is:
Impulse reaction + easy to contact you = more enquiries
9. Start a blog
For those who haven't blogged before this sometimes seems like a big effort, but if you can start with one or two blog posts a month, the long term benefits are significant. Regularly updated content on your website is a positive for search engines and provides a good resource for your clients.
You can build on your blog and use its content for further promoting your business through social media, email newsletters and so on.
10. Install Google Analytics
Even if you're not quite ready to start munching the data from your website yet, install Google Analytics. When you take your web marketing to the next level, having the historical data from Google Analytics will be valuable.
Plus if you start implementing some of the ideas above, you can watch your traffic and results improve.