As we mentioned in May, there continues to be a huge increase in smartphone usage in Australia. More and more people are browsing the web and looking at YOUR website with their smartphones. At Gorilla SEO, we've produced a range of new mobile websites recently and this service is definitely growing in demand.
As a feature, we thought we'd showcase some of the better mobile websites we have come across. As a Newcastle SEO agency, we started our search in Newcastle and surprisingly, mobile websites are few and far between – even for some of the biggest brands. We've listed the better ones below and added a few of our most recent creations.
[hs_action id="3169″]
Newcastle Mobile Websites
The Newcastle Herald
Easy to navigate, uncluttered and not in your face with advertising, The Herald website is one of our favourites. It's really easy to jump between stories or jump to the section you're after, such as Sport.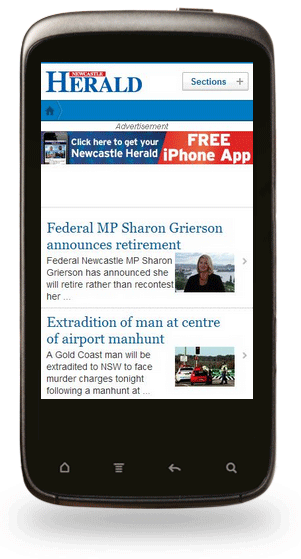 NIB
NIB provides a great example of making mobile easy. The mobile site provides four key options: Quick Quote, My Policy, Contact Us or visit the main site. Mobile users want easy answers now, the Quick Quote facility is a perfect example of this.

Newcastle Permanent
To be honest, I was slightly surprised at how good the Newcastle Permanent mobile site is.The ATM finder is useful on the run and the site actually provides a great level of detail in a simplistic way. Only downside is having new windows/tabs open for some of the options.

Greater Building Society
The Perm's biggest rival isn't too far behind. The Greater's mobile site is much simpler than the Perm's, with not so much information provided. It's easy to use and navigate, but I think it's unnecessary to ask us if we want the mobile site or regular website immediately, save this for the menu screen.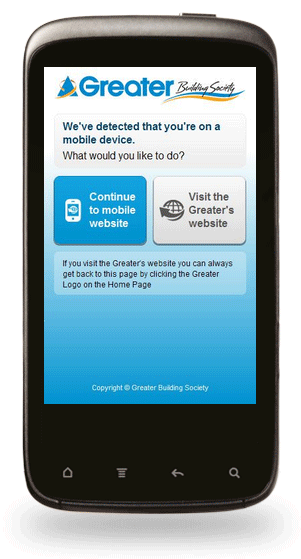 University of Newcastle
Are potential students looking for their university on mobile phones? No idea, but the website looks great! Some of the links seem to point to the regular site, but the mobile specific pages are well planned and presented. The menu feature in the top right corner makes navigation very simple. A clever site.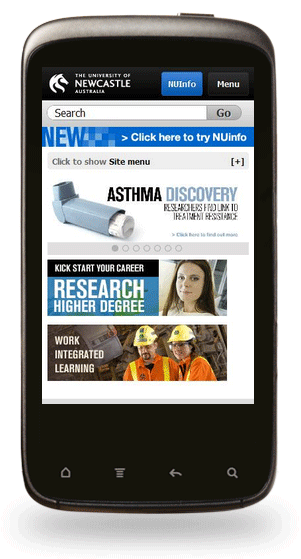 Best Mobile Websites
Jax Tyres
The Jax site seems to be developed more as a destination site rather than a lead generation tool. There's not much detail about their services but it's strong on helping you find the closest Jaxx, using your location or by entering postcode/suburb details.

Intrax Engineering
I came across Intrax Engineering's mobile site on Mobile Awesomeness. This is a great example of how any business can utilise mobile. The site provides great details about the company and their services. The instant call and office directions features are extremely user friendly. Full credit to Mobile Go.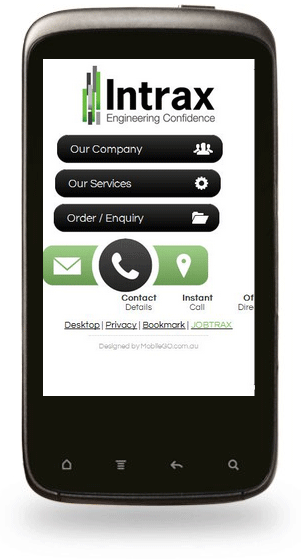 Audi Australia
Audi's mobile site is great if you have small fingers. The images and level of detail available on their models is quite deep but I think it goes a little overkill at times. Some of the links and images (such as select wheels on specific models) are too small, even for my puny hands.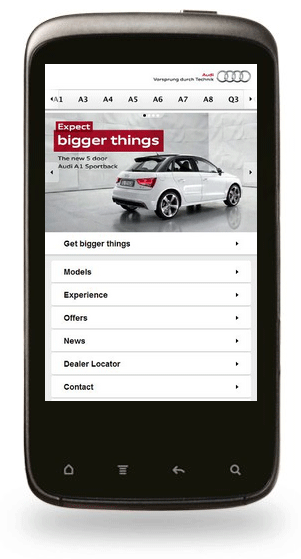 JB Hi-Fi
Amazing range of products featured on the mobile site. JB have organised the site well, allowing you to list products by brand, type, price and specific features.

Taxis Combined
Like some of the other mobile sites mentioned, Taxis Combined promotes their iPhone /Android app on the homepage. If you can get customers to download the app, it's a powerful way to build loyalty/repeat business while cutting out the opposition. The mobile site is probably a little too simple, just adding a call button would be valuable.

Real Estate.com
A mobile list wouldn't be complete without a mention of either Real Estate.com or Domain. We've gone with the former but it's neck and neck between the two. The more linear layout structure was the deciding factor.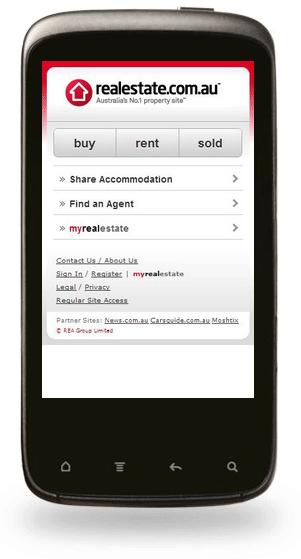 Gorilla Mobile Websites
NMPS
Newcastle Muscle Pain Solutions is a Wallsend based massage therapy company. Their mobile site contains quite a large about of information related to services and ailments but is easy and logical to navigate.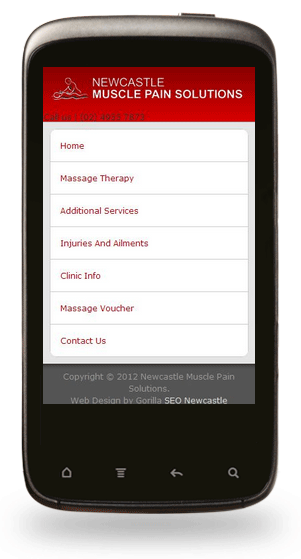 Leed Building Group
The Leed Building Group mobile website mirrors the regular website for both content and page structure. Branding is quite strong and the site makes it easy to make an online enquiry or click to call.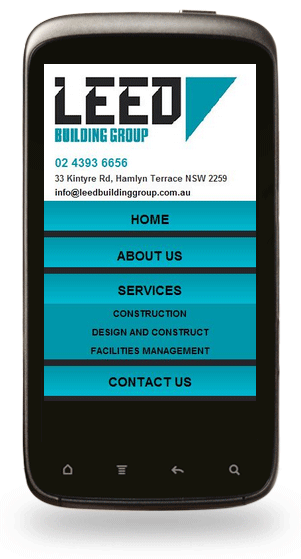 Mira Haus
Similar functionality and layout to the Leed Building site, but with a larger focus on images and encouraging enquiry online.