As 2018 draws to a close and 2019 fast approaches, it's time to pack up our desks and relax with an icy cold bevvy in hand.
Said no digital marketer ever.
The end-of-the-year is filled with last-minute deadlines, end-of-year performance reviews, and new year prep.
And not to mention all the festive season shindigs you still need to take care of.
As a leading digital marketing agency, our chimps want to reduce some of the chaos by handing you a guide about the upcoming digital marketing trends for 2019.
Free of charge (oh, us chimps, always giving).
If you only have a spare minute or two then flick straight to the section that sparks your interest (but you really should read the whole thing).
Marketers have continued to study Google's algorithms since its birth in 1998. Let's kick things off with outlining what you need to be aware of about the new Google Marketing Platform.
The Google Marketing Platform helps improve digital marketing
2018 was the birth of the Google Marketing Platform. We said goodbye to our beloved AdWords and hello to the new, Google Ads and Google Ad Manager.
Google has an entire suite of products to help simplify tracking conversions. See Smart Insights image below for a visual of all of Google's Marketing Platform products.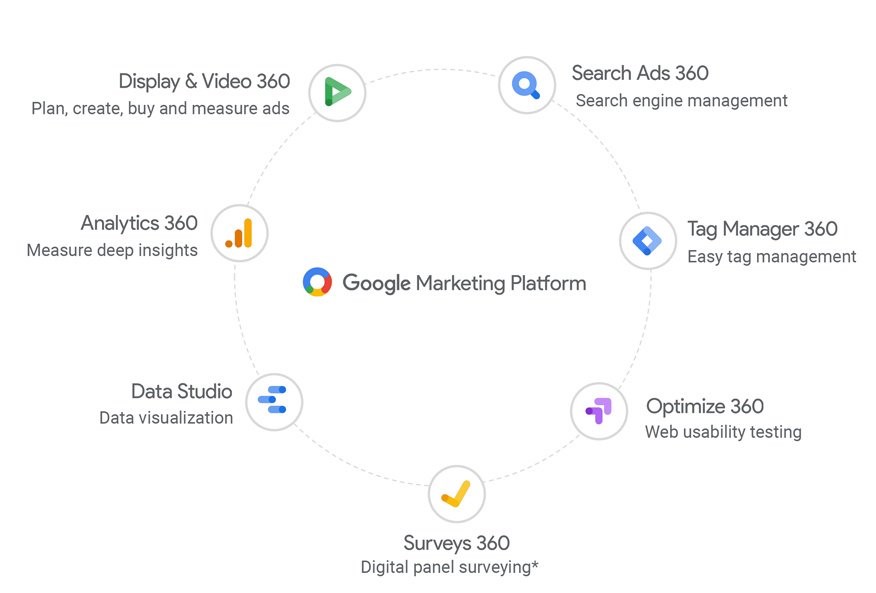 Our Gorilla tribe breathes Google products. Some might say we're obsessed. Here are the tools that simplify digital marketing tasks:
Google Analytics: Track and report on website traffic, set up dashboard reporting and monitor online marketing goals.
Google Tag Manager: Deploy marketing tags on your website without editing the code on your website.
Optimise 360: A/B or multivariate test landing pages to help improve both organic and paid performance without editing the physical website.
How can you use Google's tools to target customers? Through tactics like social media, paid advertising and email marketing. Before we jump into tactics, let's look at the new industry-wide accepted strategy you should be focusing on in 2019 — it's not scary, promise!
Businesses are shifting from multichannel to omnichannel marketing
First, we had traditional marketing: print advertisements, TV, radio, billboards.
Then came multichannel marketing: using direct and indirect promotion distribution channels to attract customers.
Now, the world is moving to omnichannel marketing:
"Omnichannel involves viewing the experience through the eyes of your customer, orchestrating the customer experience across all channels so that it is seamless, integrated, and consistent."

Content Director of Smart Insights, Dave Chaffey.
Picture this, a customer uses their phone to shop online during their lunch break. Later in the evening, they hop back online using a desktop device to purchase the products. See Smart Insights diagram below for a visual explainer of how an omnichannel approach works.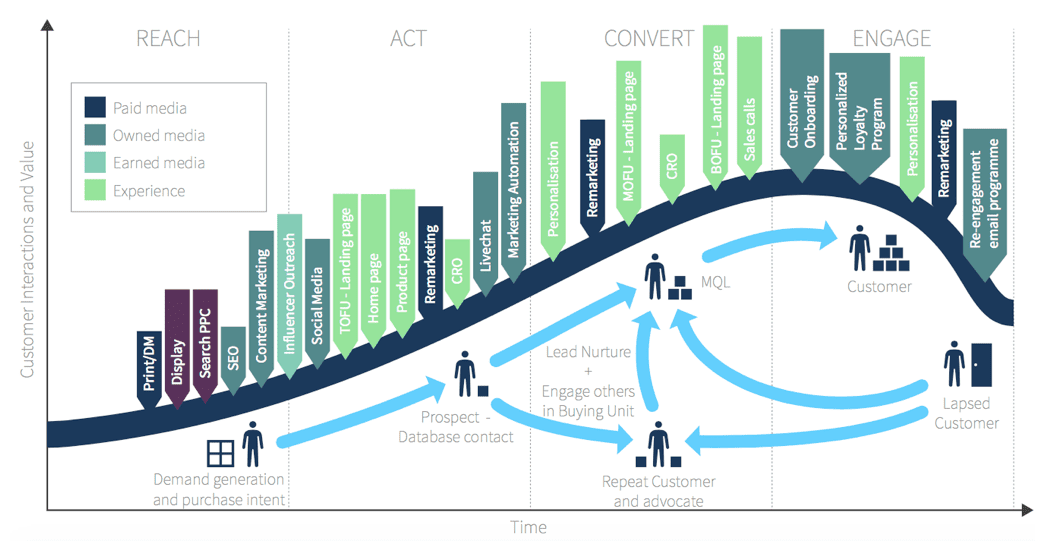 As shown in the diagram, a person may use different mediums to reach various stages of the marketing funnel.
In 2019, marketers will focus on creating a seamless experience between the different marketing channels. Consider the following to develop an omnichannel marketing strategy:
Walk in your customer's shoes:

If you were a customer, how easily could you find the products you're looking for?
Is your website ranking in the top spot on Google?
Are you using paid advertising?
How long does your website take to load? Hint: Use Google's speed tool to check.
Is the transaction process smooth and seamless?
Segment your customers

Create a tailored marketing strategy for each stage of the marketing funnel.
Have clearly defined goals for each stage. For example, the 'build awareness' stage  may use Facebook video to increase total website views by 20%. Whereas the 'drive action' stage could have a goal to use Shopping ads to gain a 400% return on products.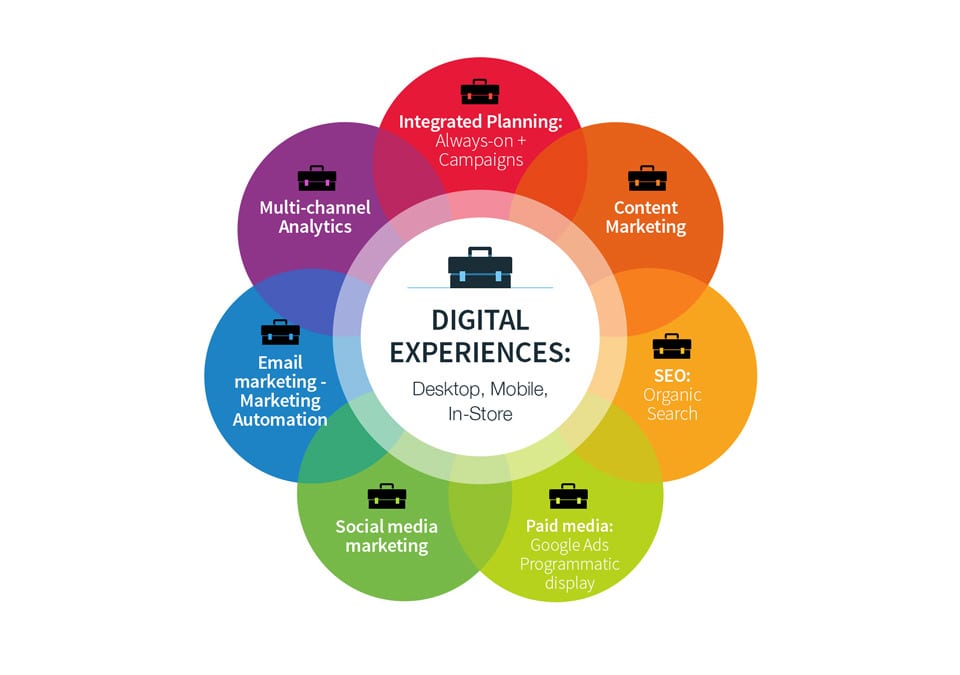 Now that we've covered the basics about consumer behaviour in 2019, the real fun begins. Let's dive straight into the marketing tactics you should be focusing on. We'll start off with one of my favourites, pay per click trends.
Pay per click marketing will focus on audiences and automation
2018 was a huge step forward for the pay per click industry.
Google rebranded AdWords to Google Ads.
Goal-optimised shopping became a huge opportunity to increase return on ad spend (ROAS) for ecommerce stores.
And drum roll, please…
The new Google Ad format.
Originally Google only allowed for two headlines and one description line.
Whereas the new ad format contains three headlines and two descriptions lines.
This is a game changer for pay per click managers. Why?
More real-estate on the Google search results page
An extra headline to communicate why people should click your ad
If Google made all these changes to the Google Ads interface in 2018, then what's in store for 2019?
Executive Editor at Search Engine Journal, Danny Goodwin asked 28 pay per click specialists about what 2019 will bring to the online advertising world.
Among the most popular answers: audiences and automation.
Audiences: marketers are shifting away from keywords and moving towards audiences. Think remarketing lists, in-market and affiliate audiences as well as contextual targeting.
Automation: Smart technology is allowing pay per click advertisers to step away from the repetitive tasks and spend more time on analysis and strategy. Goal-optimised shopping ads, responsive ads and automated bidding are just some examples.
Pay per click is transitioning towards automation. Now let's see what's in store for voice search and SEO.
Marketers are shifting SEO efforts to focus on voice search
In 2018, we had Siri, Alexa and the Google Assistant. Voice search is no longer a predicted trend of the future. It's happening, now.
By 2020, 50% of all searches will be voice searches. Many marketers aren't aware of the growing opportunity of voice search yet. This is your chance to get ahead of your competitors.
How? You may ask. Pick up a pen and paper baby chimp, we're going to share two secrets for optimising content for voice search:
#1 Interrogative statements: Ensure your content answers questions such as, who, what, why, where, when.
#2 It may be obvious but mobile first: If possible, go for a responsive design that adapts to any device.
As voice search continues to grow, what happens to other marketing tactics like video? Let's look at video now.
Video is moving customers further down the sales funnel
What's one method of engagement Facebook and YouTube have in common?
Video.
Smart Insights predicts live video feeds to continue to thrive 2019. If you're not already using video, you'll want to after reading these stats:
Adding a video to an email can increase click through rate by 200-300%
Adding a video to a landing page can increase conversion rate by 80%.
Grab your camera — here's how you could be using video to increase brand awareness and grow customer loyalty.
There are four stages in marketing funnel:
Build awareness
Influence consideration
Drive action
Grow loyalty
Scenario time! You're a fashion ecommerce brand looking to gain brand awareness. You can use Facebook video to generate brand awareness. Note, it generally takes six to eight touch points before someone is considered a lead.
Let's say the viewer clicks the video which takes them your website. If you're using remarketing, then your website tag will fire. This allows you to show ads to that user again at a later date (using either another video, display ad, shopping ad or search ad).
Now let's say someone has already purchased from your website. You can also use video advertising to show off your new products and entice visitors to shop again.
Create videos targeting customers at different parts of their customer journey. Also consider using different channels to distribute video such as Facebook, YouTube and on your website.
Video chat is taking over chatbots
Physical stores have shop assistants readily available to help customers with their purchase decisions.
Ecommerce stores don't have that luxury and need another way to help customers.
The solution? Chatbots.
In 2018, Avaya surveyed 8,000 shoppers. The research found that 80% of those surveyed expect an immediate response from banks, hospitals, and the government. This highlights the need for efficient and fast customer service.
How will chatbots change in 2019? Video calling.
For most stores, a good old chatbot is enough to help customers out and answer all their questions.
For tech companies, insurers or specialised services, a video call can be the most cost-effective solution because you can:
Share your screen to walk customers through their issues
It's easier to communicate technical issues or questions through a video call rather than through chat.
Video chat can save your customers from turning into angry monkeys.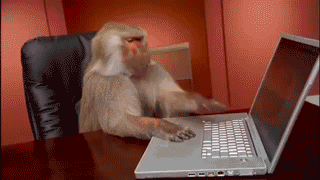 Live streaming and user-generated content are important social media tactics for lead gen and ecommerce stores
Social media remains an important component of digital marketing strategies. The difference is how you use social media to build awareness or retain customers.
Here are the social media tactics you should focus on in 2019:
User-generated content: For decades, the biggest retailers have focused on market leadership with their unique service environments. For niche players with smaller budgets, user-generated content is an inspiring opportunity. Consider using:

Case studies
Testimonials
Google My Business (GMB) reviews

Video: There are 7.6 billion people on the planet (and counting) 1 billion of which use Instagram. The social media platform continues to grow in popularity, with many influencers regularly posting photos, videos and the rise of Instagram TV (an app for watching long-form, vertical video from your favourite Instagram creators).
Live streaming: Since its launch in 2015, Facebook live streaming quickly gained momentum. According to Andrew Hutchinson from Social Media Today, live streaming is arguably the leading live streaming platform. See the below infographic for the upward trends of live videos.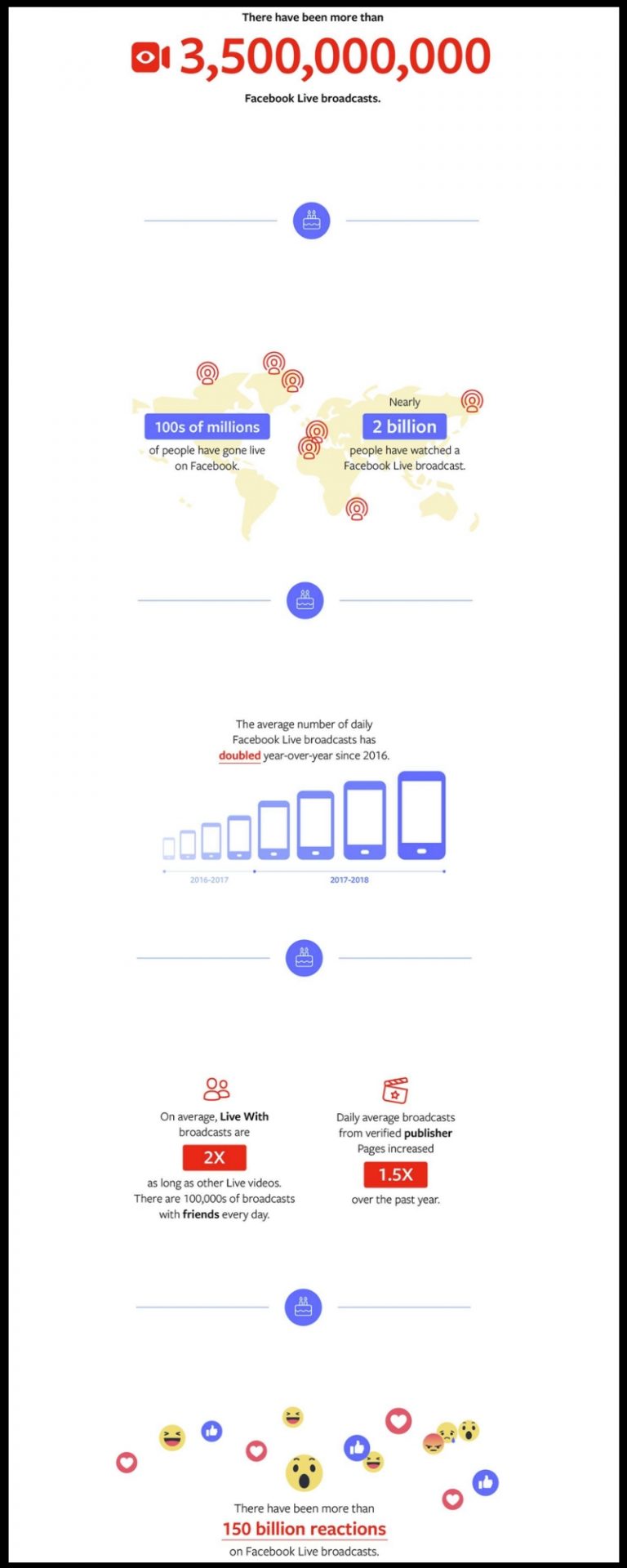 Welcome and post-purchase email series is helping improve customer loyalty
Email continues to be a cost-effective driver to help brands grow loyal customers and increase average cart size. If you're not already using email marketing, here are some stats that may help you reconsider:
Email marketing boasts a 4400% Return On Investment ($44 for every $1 spent) (Campaign Monitor)
About 51% of companies are using automation (Emailmonday)
90% of users say that videos help them make a purchase decision (HubSpot)
Here are the emails campaigns you can consider implementing in 2019:
Once implemented, it's important to test your emails campaigns:
What's the click through rate against the industry average?
Have you considered segmenting customers?
A/B testing is the most effective way to continually improve your emails campaigns and increase performance.
2019 digital marketing trends in a nutshell
There's no point in shying away, 2019 is just around the corner and businesses need to be prepared for the inevitable.
The year will be about creating a tailored and streamlined online digital marketing experience for customers.
Here's a quick recap of what we covered:
Google is constantly changing to improve the customer experience. Brands are doing the same by shifting from a multichannel to omnichannel marketing approach.
Pay per click advertisers are moving towards audiences and automation.
Voice search will impact the way we do SEO and brands are focusing on questions and answers content.
Video is becoming a major tactic for growing brand awareness.
Chatbots still remain relevant but video messaging is fast growing.
Live streaming, user-generated content and augmented reality are predicted to be socials biggest trends.
Welcome and post-purchase email series helps improve customer loyalty.
New year. New trends. This is your opportunity to get a kick start on your 2019 digital marketing strategy.
We get it, you want to focus on other parts of your business and get us do the hard digital marketing work. Get in touch with our friendly chimps today!