Advertising is like a children's dessert.
(Stick with me on this one…)
Remember when you were a little tacker.
Dessert was almost the only thing you cared about.
But everyone knew the golden rule – no dessert until you eat your dinner.
Visions of delicious chocolates, ice cream, donuts and cakes danced around your little head, as you forced yourself to labour through a plate full of supposedly 'nurtitious' vegetables.
If you had it your way – you'd just eat the ice cream.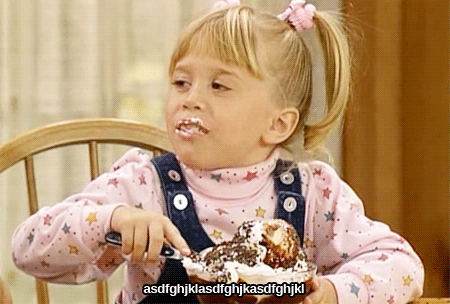 But your parents kept telling you these vegetables were good for you. The dessert was a treat, it had to come after the hard work.
Advertising is the ice cream.
If you don't do the hard yards for your digital marketing nutrition, the ice cream becomes a super indulgent waste.
(Your roundup mini-directory)
Too busy to read the whole thing? We get it: logistics, synergies, KPI's – all that business stuff. Here's the skim read version. You really should read the whole article though…
You can click on the dot point that takes your fancy and head straight to the relevant section.
In this month's ecommerce roundup:
Why you might need to cut ecommerce advertising from your digital marketing budget
Advertising seems easy.
Spend more, then get more of the thing you want – more potential customers.
But you're making an expensive mistake if your shopping experience can't seal the deal.
Bricks and mortar retailers can afford to be naughty and eat their ice cream first. Physical stores can rely on a team of fantastic customer service employees to create a great shopping experience.
Ecommerce brands need to eat their vegetables first. There's no friendly staff member ready to jump out of your new shopper's phone or computer to make up for your mediocre online store.
You need to create a best-in-class online shopping experience before you start spending big on attracting new customers.
Google Adwords, Product Listing Ads, Facebook Promoted Posts and Retargeting Campaigns are the chocolates, ice cream, donuts and lollies of your digital marketing program.
You shouldn't indulge until you've done the hard work first.
User Experience Design, Conversion Rate Optimisation, Search Engine Optimisation and Ecommerce Email Automation – these are your digital marketing broccoli, pumpkin, peas and sweet potatoes.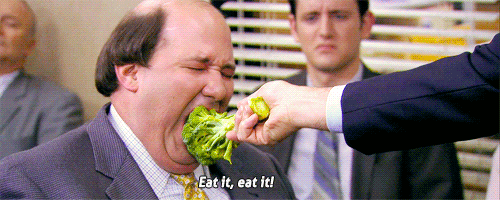 They aren't easy. They might not taste nice. But you need them. And they make the advertising treat so much sweeter.
This Ecommerce Monthly Bundle is dedicated to the marketing parents out there. I've pulled together a whole vegetable medley of the best resources you need to help you prepare your online store for advertising – so your potential customers have the best possible experience behind that click you've paid for.
I want to show you how to prepare a balanced, nurtitious meal BEFORE you go putting that cherry on top.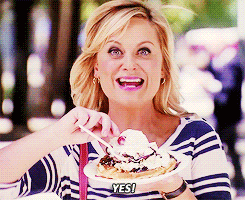 We're spending more and more on digital ads
Ad spend in Australia is fast moving towards digital channels.
In 2010, traditional media companies were sharing an $11.5 billion pie between themselves. Morgan Stanley's recently released report "Australia, Media, Internet and Technology" forecasts traditional Australian media will be fighting over a much smaller $6.5 billion prize come 2020.
NYU Professor, and L2 Inc. Founder (and cult YouTube star) Scott Galloway, teased out the ramifications of these findings in a recent edition of his zany, but always intelligent, Winner and Losers video roundup (wait for min 0:28).
This trend is significant.
We're getting more targeted with our advertising. Digital advertising is often cheaper, more effective, and easier to measure. You are now able to reach your target audience niche for a fraction of the price involved in a television, radio, print or outdoor campaign.
Digital advertising products like Google Adwords, Product Listing Ads, Retargeting, Facebook Promoted Posts and other social media advertising tools allow you to pay by the click.
The allure is magnetic. Online retailers see a simple equation:
Pay for more ads, get more traffic.
The danger is also simple:
The experience behind the click that determines the viability of your business.
We can't get lost in the promise of pay-per-click advertising.
You need to grind out the online marketing hard yards and optimise your customer experience to be able to maxmise the return on your advertising spend.
The importance of customer experience
Differentiating on customer experience allows you to leave those multi-national corporate monoliths in peace. While they're spending millions on expensive advertising campaigns, you're brand can focus on developing a best-in-class online store, to convert more of your visitors into a loyal repeat customers.
If you can find a way to make your customer experience the best for your target niche audience – these folks will pay you a premium, and come back to buy again and again.
Get Elastic summarises the fundamental requirement for any sustainable ecommerce business in 2016, in a recent article titled "The rise of the digital experience platform".
"Companies capable of optimizing digital experiences will be well positioned for the long haul."
The implication is straightforward.
If you advertise – your customer experience needs to convert your paid-for traffic.
Ecommerce stores don't have the luxury of friendly staff, beautiful store designs, or premium High St locations. The Dot Com shopping experience is reliant on web usability, content, checkout process, email marketing and social media.
Super Office cites new research which found 60% of customers are willing to pay more for a better experience and we know happy customers are more likely to remain loyal.
"The happier you are with a brand, the longer you stay with them. And so if you treat your customers poorly, then they are more likely to leave. This is why companies that deliver a superior customer experience outperform their competition."
Ecommerce is not just about price, product, promotion and place. The 4 P's of marketing miss the most important part – building and maintaining relationships to improve your customer's lives. Advertising alone won't acheive that for you.
So how exactly, do you go about optimising your customer experience to ready your store for advertising traffic?
Firtsly, you need to intimately understand your customers, and their contextual needs.
Abi Davies from Ometria has some sage advice:
"Ecommerce marketers need to perfect the customer journey. One way to do this is by understanding your customer and their behavior: who is this person looking at your site? How old are they? Man or woman? What are their interests? Which products do they like? When do they like to shop?"
Econsultancy's 2016 Measurement and Analytics survey is in development (and you can take part yourself to receive a free copy), but in 2015, the report found two-thirds of brands surveyed have no formally documented analytics strategy. That is to say, they have no structured process to analyse, measure and report on their digital marketing performance.
No doubt, these marketers are still attempting to optimise their marketing spend without making the most of data that can help them understand their customers. I bet most of them are spending up big on advertising too (a claim I definitely cannot support with evidence!)
The headline of Ben Davis' Econsultancy article last month sums up our sentiment;
Without a data & analytics strategy, are you putting the cart before the horse?
To optimise your customer experience, you first need to understand your target audience.
Here's 8 of our favourite online retailers who are changing the customer service experience with a gift-giving mindset.
You need to learn from their magic and find a way to make your customers' experience feel more like a birthday than a transaction (check out the full article to find the eight different CX lessons):
Of course, one can't just 'optimise' a customer experience overnight.
There's soooo many marketing pieces that make up this puzzle.
I'm about to explain just a few, with the help of the best ecommerce marketing resources published last month.
First – the most critical part of any ecommerce customer experience.
Your online store.
The must-have pages for your ecommerce website
New York user experience design agency Barrel, have put together a nice simple list of 'you-absolutely-must-have' pages for any online store, splitting the 25 pages into four separate categories.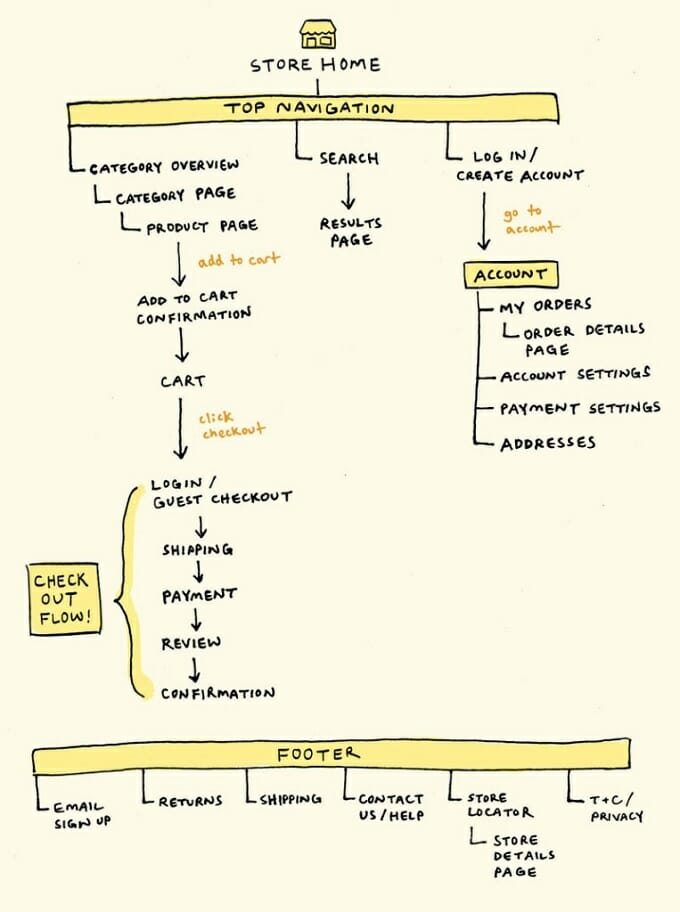 WooCommerce have chipped in on this one as well – exploring a couple or areas some online store owners tend to neglect with an article titled "Essential ecommerce pages you might have overlooked"
The shipping information page
The "no results found" site search page
The all-important category pages
These online store pages are table stakes. Create well-designed, correctly-optimised versions for your brand before you think about launching into expensive online advertising campaigns. Otherwise you'll have trouble converting the users behind your paid-for clicks.
Your product pages will make or break your conversion rate
You might have the most targeted digital advertising program in your industry – but if your product pages suck, you're probably wasting your money.
Improving customer experience with well-optimised, content-rich product pages is a hot button issue this year.
We Gorillas chipped in with our own analysis, in this article titled "7 ecommerce product page design ideas to convert browsers into shoppers".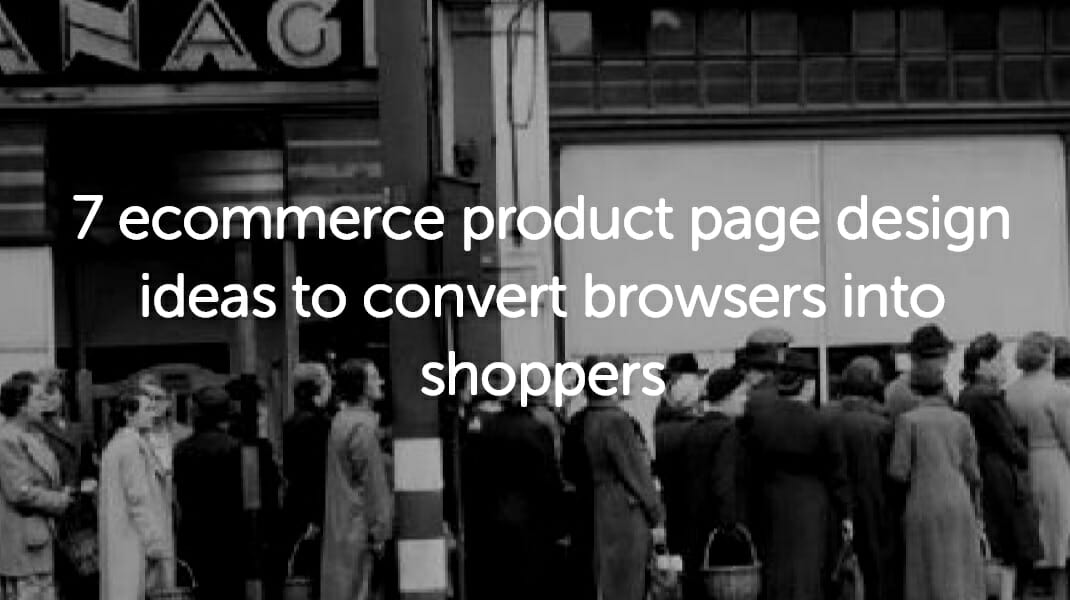 You'll want to read the entire article, but in the interests of avoiding annoying clickbait headlines, here's the seven things you can implement across your online store to turn your product pages from a glorified online catalogue into a helpful, shoppable library.
Why not increase conversions by rewarding your existing browsers, instead of chasing new ones?
No matter how much traffic your shop has, there are a few critical steps you can take to optimize your site.
One important tactic you can test is urgency.
You need to read this recent SellBrite guest post expertly written by Conversion XL Editor, and CRO beast Alex Birkett, titled "5 Top Urgency Tactics You Can Use to Boost ecommerce Conversions Today".
Why does urgency matter in online retail?
I'll let Alex explain?
"Much of the efficacy of urgency/scarcity is rooted in loss aversion. As Cialdini wrote,

"People seem to be more motivated by the thought of losing something than by the thought of gaining something of equal value."

A study conducted in 1975 showed this effect. Researchers had two identical glass jars of cookies, one with ten cookies in it and one with two. Though the cookies and the jars were identical, participants valued the cookies in the almost empty jar more."
You need to make your store visitors feel like they are missing out if they bounce from your site without buying.
Alex shares five simple-to-implement tactics to help you use urgency to turn browsers into shoppers. If you're going to spend a chunk of your budget on advertising, it's a good idea to lay these foundations in place to maximise the conversions from your paid clicks.
Here's the five FOMO-inducing tactics:
#1. Order Now and Get it by…
#5. Limited Edition Products
(You'll need to read Alex's guest post for the know-how.)
It's not just existing online store traffic you need to optimise.
What about your email subscribers and customer?
You've had that old 80/20 marketing principle drilled you over the years – the majority of your revenue comes from repeat customers.
But so many online retailers still neglect one of the most cost effective digital marketing tactics, in favour of spending more cash to buy ads.
Email might not be sexy, but it's cheap, and it's the most effective way to nurture potential buyers into loyal repeat customers.
Make your email marketing something your customers thank you for
Raise the quality bar.
Put down the promotional email bazooka loaded full of inbox-abusing sales messages.
Start sending some customer lovin' instead.
Treat each subscriber like a new date. You can't be asking to seal the deal every time you talk.
Nurture!
Develop that relationship. Prove that you're worthy of your subscriber's click. Make them look forward to your every contact.
You want each and every one of those subscribers excited to open your email.
None of this swipe-left caper.
How do you get your subscribers to thank you for your emails?
You're in luck. We've written an entire article dedicated to this question:
Subscriber-delighting tends to follow two simple rules:
#1. Send less sales promotions
#2. Send more helpful, entertaining content
We've put the 13 ideas together in linear order, to help you go from welcoming a subscriber, to repeat sales. Have a read, and sort your email marketing program out before you start spending big on digital advertising, otherwise you risk losing touch with the new subscribers your advertising will generate.
Use ecommerce email marketing to increase conversions
Are you getting real results or simply opens and clicks?
Are you promoting the right products to the right people at the right time?
Generating revenue via email marketing requires strategy. It's not about batching and blasting, or promoting as many products as you can cram into one email. Once you perfect the strategy, conversions will soar.
Shanelle Mullin from Conversion XL dives right into the detail, analysing the best and worst practices in ecommerce email marketing to help you start sending emails your customers want to open.
Shanelle attacks the following:
Transactional vs direct emails
The importance of balancing email segmentation and personalisation
How to improve open rates
The 4 critical types of automated emails
And that seems like a good time to hone in nice and tight on email automation…
Create an email automation program
We Gorillas see this as one of the most neglected areas of ecommerce marketing.
So few online retailers make the most of email automation, yet the rewards for those who do are genuinely game-changing.
If there's one part of your marketing program you need to nail down before you start investing time and money on advertising – email automation is it.
This piece is not from last month, breaking from our Monthly Bundle rules (loose though they may be), but I had to include it here. It's the most helpful ecommerce automation article on the internet.
John McIntyre penned the guide for the ever-helpful Shopify blog. John is the founder of ReEngager, an agency that helps ecommerce stores increase sales with email marketing. Read: this guys knows email automation better than you know your favourite shirt.
I'll give you a quick rundown of the article, but if you're thinking about incorporating an email automation program into your marketing arsenal – you need to read his article in detail.
Here's the seven campaigns you should consider automating:
1: Abandonment Cart Email Series
This one is forehead-slappingly obvious. You're probably already using an automated program to give basket dumpers another chance to convert. If not, sort it out.
Try introducing related blog articles, buyers guides or helpful reviews along with your product promo's. Your shopper might need more information to be confident enough to checkout. A discount or coupon code won't acheive that goal.
2: Welcome Email Series
Again, you have no excuse not to greet your new subscribers with a friendly email hello.
Don't just try to squeeze out a sale. There's a good chance subscribers might not be ready just yet.
Show off your most helpful content to encourage users to connect and engage with your brand.
Give an incentive to sign up to your social channels, list out your most popular blog articles, and share any research-based comaprison guides to nurture your subscriber along the purchase process.
3: Email Nurture Series
John McIntyre has some jaw-dropping statistics to share with you here:
"When brands nurture subscribers, they get 50% more sales ready customers. Plus, nurtured subscribers make 47% larger purchases."
Unfortunately, very few ecommerce brands use email automation to nurture potential and past customers with entertainment or research-based content. Most use email for crude batch and blast sales promotions,focusing on the 3 out of 100 visitors who are ready to buy-now.
These stores leave a huge portion of their potential customers to wither on the virtual vine. With structured, segmented and personalised email nurturing programs, online retailers can keep these subscribers engaged, and turn them into loyal repeat customers over a series of months and years.
4: New Customer Email Series
"It's 10 times more expensive to acquire a new customer compared with selling something to an existing customer. Plus, repeat customers spend 67% more than new customers."
Treat your customers like royalty.
This one's a no-brainer.
Instead of sending through a boring old purchase confirmation email with a receipt and a delivery tracking code – add some value for your new customer.
You want your post-purchase experience to be more luxury boutique than grocery store checkout.
Include some helpful content to improve the customer's use, maintenance or cleaning of the product. Styling suggestions, recipes, instructions and images from other customers will suprise your new buyer.
Set clear expectations of delivery, returns, warranties and guarantees. Make your customer support options clear, and allow the buyer to contact you directly to receive assistance.
You might even add in a suggestion to share a review or pick up a related product too.
5: Repeat Customer Email Series
Repeat customers deserve special, personalised attention. They are the bedrock of your ecommerce brand's long term viability.
Make the effort to recognise the support of your best customers. Show them you care. Personalise recommendations. Send specific offers and freebies based on previous purchases.
Give your loyal fans an opportunity to have a say in your product development, merchandising and marketing decisions. And make sure you give an incentive for these customers to share their love of your brand with a user generated content program.
6: Ecommerce Email Receipts
Email receipts get an average open rate of 70.9%, compared with the ecommerce average of 17.9%.
This could be the most important email you send. It's such a good chance to delight your customer. Make the most of it!
– delivery info and an explanation of your returns process is a must
– throw in an incentive to write a review
– add in a helpful blog article related to the purchased product
– you might even grab an upsell with a promo for a similar product
7: Re-Engagement Email Series
Of course, not all of your subscribers will open your emails and buy your stuff on the regular, no matter how enchanting your emails may be.
A hefty chunk will stop engaging with your brand. If you're a fast fashion brand, three months might be too long between clicks. For a big box retailer or furniture store, 12 months may be the trigger time for re-engagement.
Regardless, you need to establish an automation campaign to show your potential customer how much you still care. Use your eamils to get them back.
Don't just throw discount after discount. Consider pre-purchase history, offer personalised suggestions, and send your most helpful, interesting and educational content.
Finish your sequence with an explicit option to unsubscribe, and give the user a chance to explain why they have lost interest. There's no point trying to force an unengaged subscriber to stay on your list. You'll only drive down your Google credibility and risk your future emails ending up in the spam boxes of subscribers who genuinely want to read your work.
The Ecommerce Marketing Podcast automation summary
You can read John's entire article for all the tactical details, or if you'd prefer an audio version – I've dropped in episode 22 of the Ecommerce Marketing Podcast hosted by Robert Kilonzo. He interviews John about the seven critical email automation threads.
How To Build An Automated Email Marketing Machine (In 1 Hour)
Eduardo Yi from Reduxio, has prepared a priceless step-by-step guide to creating an automated marketing program, published by the email marketing experts at SumoMe.
This guide shows you how to set up a process that will capture emails, segment subscribers, and nurture them with email marketing.
Although not strictly specific to online retail, Eduardo uses an ecommerce exmaple from an online education provider to run you through each stage of the process. It's well worth a read, and if you plan on hacking together your own DIY program – you could do worse than use Eduardo's example as a template.
If you'd like some more email autromation inspiration, I've got two online retail case studies from last month to share with you.
Two ecommerce email automation case studies
Ben Davis from Econsultancy analyses a fantastic transactional email automation program from online retail fast-fashion store Wish.
The article, titled "How Wish uses 'aggressive' automated email in ecommerce", gives you a peek inside a well-structured campaign (if not a little sales-focused), to help inspire your own program.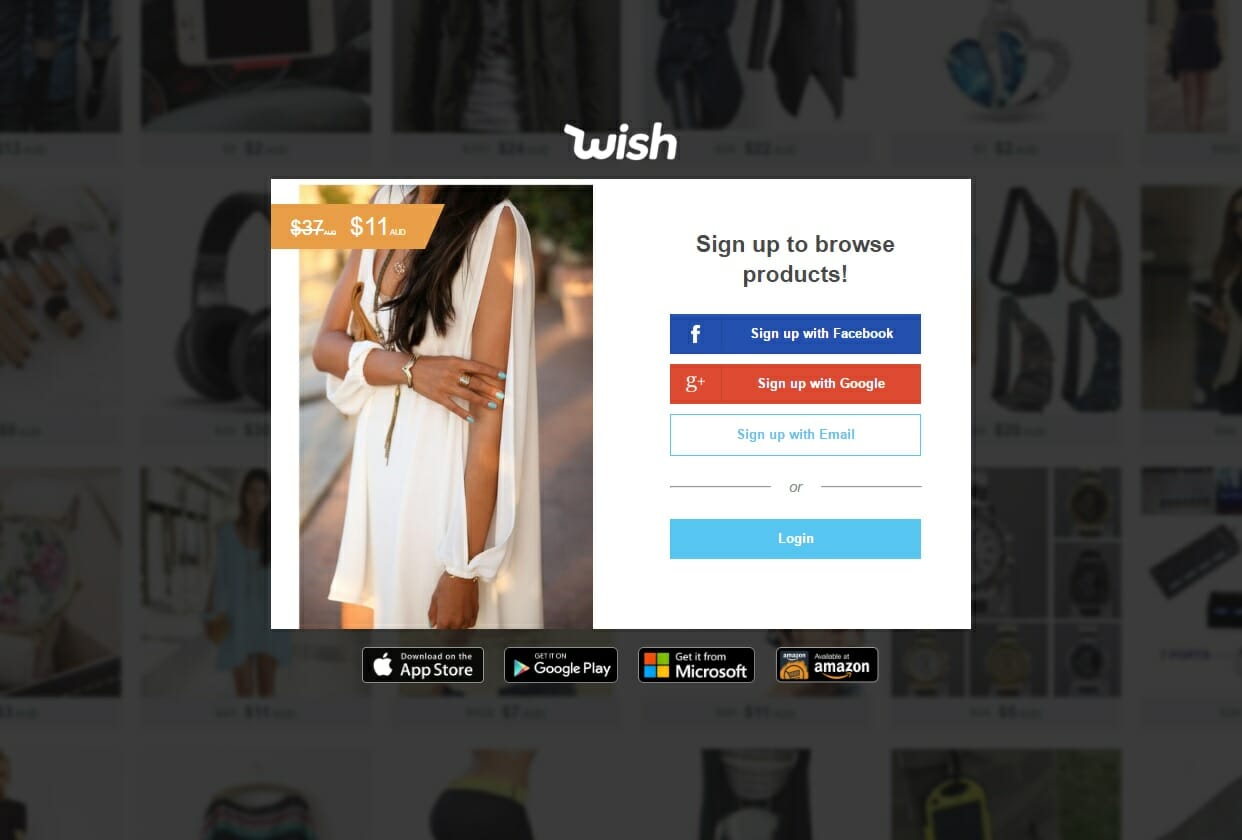 Dormify is a home décor lifestyle brand and ecommerce store dedicated to helping young adults style their living space. The brand wanted to maximise the impact of its email communications by ditching batch and blast promotional barrages, and instead adopting relevant, automated email series.
Over the past year, Dormify have been working on three personalised automated email series: a welcome series, cart abandonment and a post-purchase workflow.
Marketing Sherpa Managing Editor, Courtney Eckerle, takes you through the details of the program that saw a 92% increase in email revenue (with the email audience converting at almost two times the site average).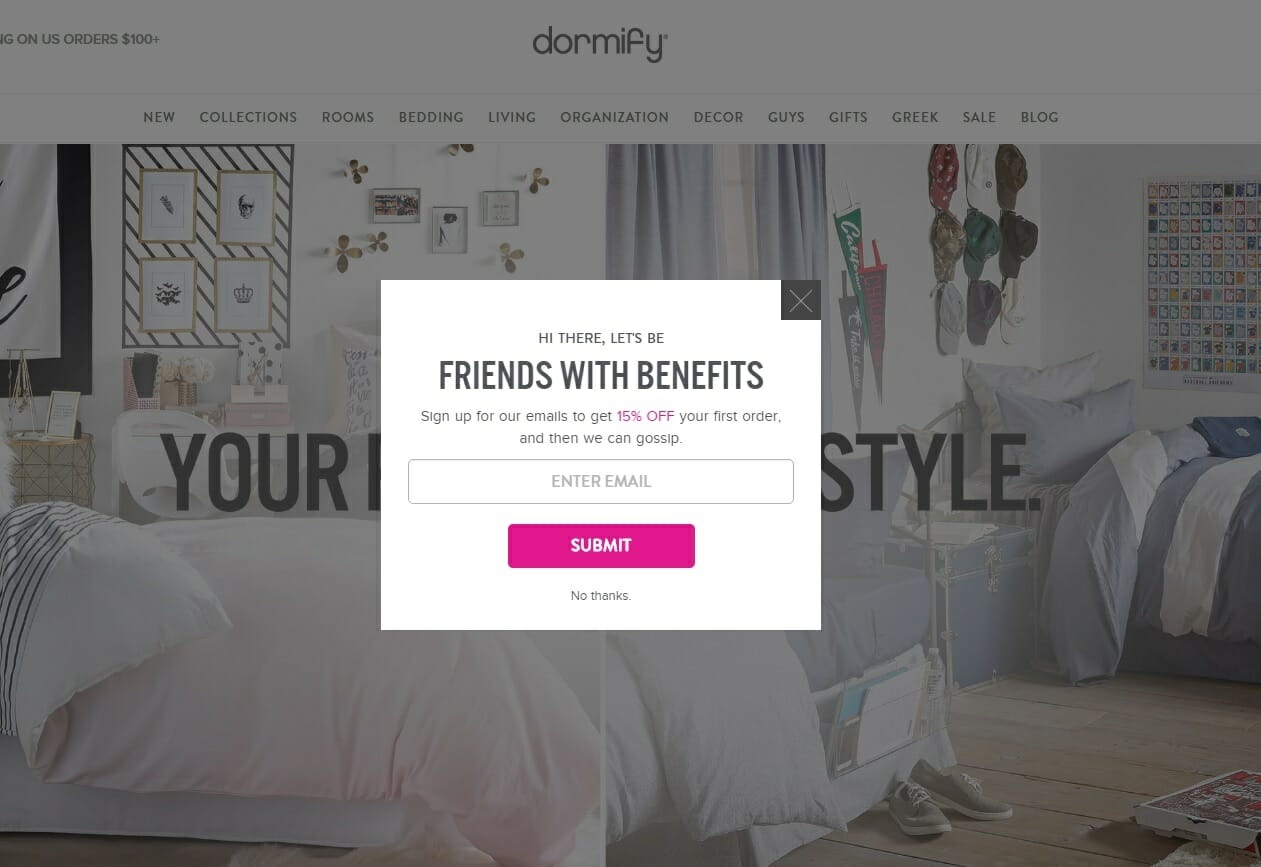 Turn your customers into unpaid advertising assets
Your ecommerce marketing strategy is not complete without a system for your happy customers to bring their friends to the party.
Assuming you already have a great product and you provide magnificent customer experience to make referrals happen, you need to provide an incentive for your audience – a little nudge that says, "You're valuable to us. Here's our thanks, please feel free to share with friends if you think we can be of use."
Mira from Metrilo outlines specific tactics to help you increase referrals from four key segments of your target audience. If you can develop a program to offer these rewards, you can empower your customers to act as unpaid marketing ambassadors for your brand. Kinda like free advertising. But that's an oxymoron isn't it?
Here's the four audience segments (Mira has specific tactics and ecommerce brand examples to help you develop your own targeted referral program)
#1. Potential customers – use valuable content incentives to encourage social sharing
#2. Frequent buyers – discounts and freebies work here
#3. Customers loyal to a particular product – the old coffee card concept helps repeat buyers score their next buy free with their x'th email or social share
#4. Luxury buyers and big spenders – unexpected, personlised surprises may be expensive, but your best customers can become your best advocates with a little special attention
If you'd like some more user generated content inspiration, three of our top 15 most-read articles of all-time are dedicated to this topic. Enjoy…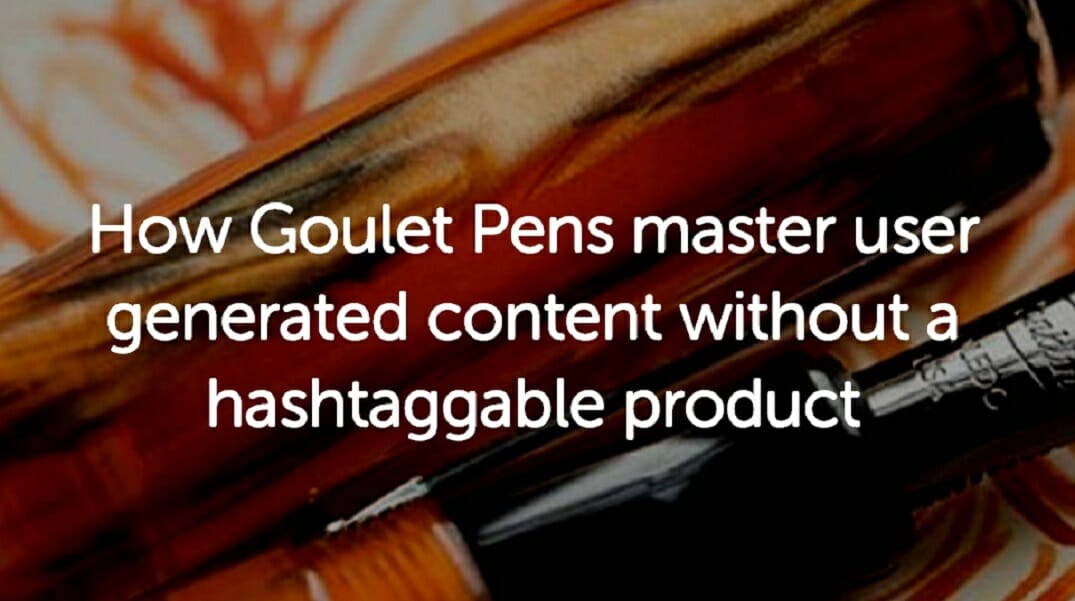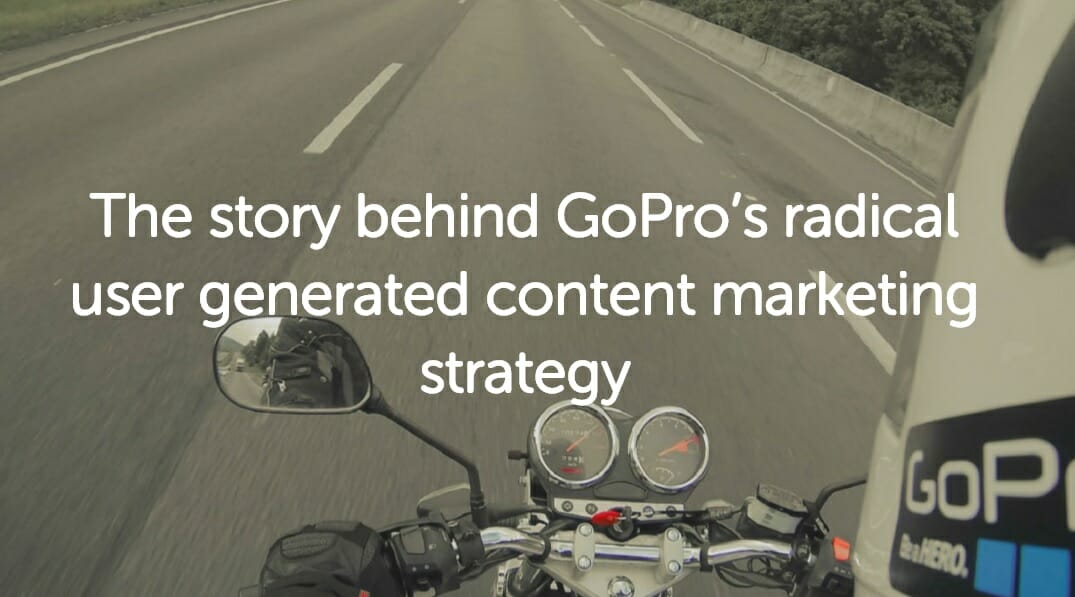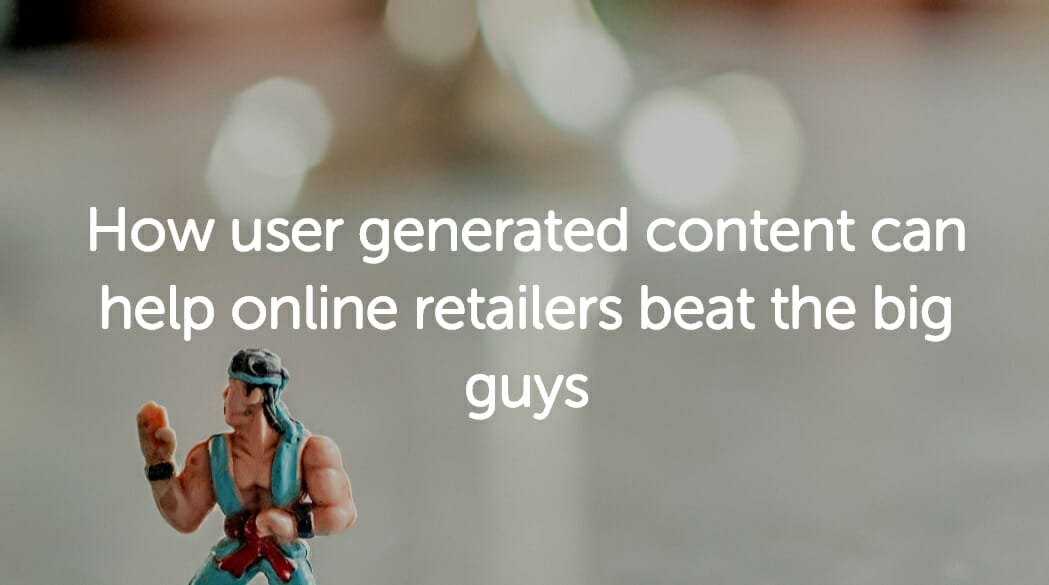 You can still attract new customers without advertising
Even if you've whipped your online store into absolutely mint condition, you don't have to open your wallet to make the most of it.
Advertising is not the only way to attract more customers to your online store.
There's a whole stack of digital marketing tactics you can use to turbo boost your ecommerce growth, without paying another publisher to rent their audience in the hopes of luring some potential customers back to your site.
We've just released the first in a four part series of Ecommerce Growth Guides. Each guide from the series is dedicated to one of the four ways to increase revenue for your online store:
#1. Increase traffic
#2. Increase conversions
#3. Increase average cart size
#4. Increase customer lifetime value
We'll be dropping one Growth Guide for each of the next three months (you'll need to subscribe for our Weekly Ecommerce Update to make sure you don't miss out).
The first of our Growth Guides landed last month:
Only five of these suggestions involve paid advertising.
That gives you 32 ecommerce-specific digital marketing tactics to help you attract more customers to your online store.
We've broken them down into six sections for you to make things easier:
By all means – you have my blessing to eat the ice cream.
Indulge yourself with some targeted online advertising, but couple this spend with a collection of unpaid activities to maximise the value of your best-in-class online store.
A balanced approach will help you find, and keep, the maximum amount of new repeat customers.
If you spend on advertising, make your retargeting more targeted
"Many of us do not see the whole picture, and leverage retargeting for a higher ROI. Retargeting is just a tool for you to bring visitors back to your site. It is not a magical tool that fixes a poor conversion rate on your website. Simply bringing back the same people who left, and to the same page no less, does not solve the problem and therefore does not help."
The folks at GetClicks have it spot on.
Stop trying to game the digital marketing system.
The best customer experiences win the long term ecommerce success.
You can throw more and more cash at retargeting, Google Adwords, social media advertising, or any other pay-per-click pseudo panacea you can get your hands on. You'll probably see a related increase in online store traffic. But if what you have behind the click sucks – you won't generate more repeat customers.
Before you start trying to generate more traffic, you need to make sure you optimise the experience of your exisiting traffic. Your ecommerce store, your checkout process and your post purchase communications need to be your first priority.
We should be using retargeting and other pay-per-click tools to help our exact target customers find an amazing brand they are sure to love.
We should not be using retargeting and other pay-per-click tools to annoy 99% of the people who see it, in the hopes that we can miraculously jag some one-time sales from the rest.
Jennifer from GetClicks, is fed up with digital pro's using retargeting to creep out their audiences. You've experienced the horrors. Some of those banners start to feel like a haunted ghost chained to your cursor's shadow – following your website browsing journey with merciless dedication.
Click Sends' article, titled "5 little known strategies to use retargeting the right way", walks you through a customer-friendly approach to using retargeting to find and help potential customers who will be receptive to your brand (and this hero image is heartwarmingly evil).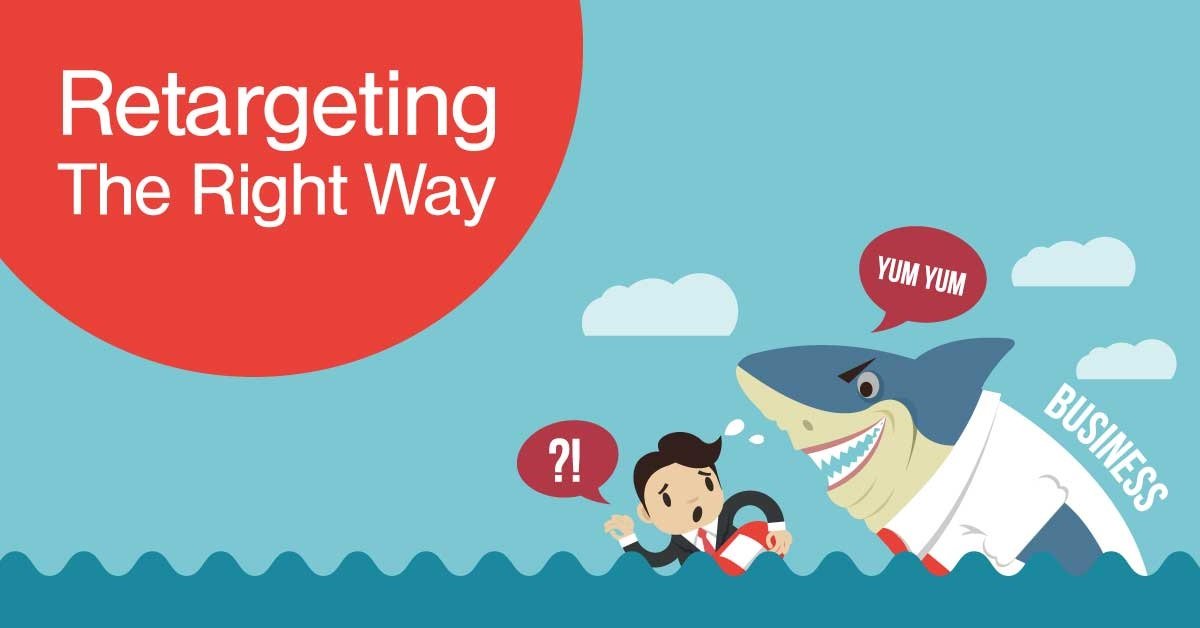 Here's a miniature rundown on the five steps GetClicks suggest to create a higher-converting retargeting campaign:
#1. Build Trust & Brand Awareness – For potential customers new to your brand, don't focus on the sale straight away. Hone in your copy on the one key benefit your brand can offer.
#2. Follow Up & Pull People Through The Sales Funnel – A week or so after first contact, you might like to develop a more advanced retargeting campaign designed to use relevant content assets to nurture potential customers closer to a sale. You might like to start with an interesting blog post in the first week, then a comparison buyers guide in the second week, followed by a discount code or freebie with purchase.
#3. Upsell More Products – For those who have visited a category or product page, you can create a specific campaign to recommend related products based on past purchase history from similar customers.
#4. Cross Sell Products & Services -Use retargeting lists in Google Analytics to hyper target your campaign.
#5. Target Similar Audience – There is a function within Google Analytics audience setup that allows you to generate a list of targets with a similar interest to your existing website visitors. The similar audience list cannot be generated without the steps Jennifer explains in her article. This is a killer insider tip to help you buy targeted traffic and increase the conversion rate of your campaign.
Okay, so apart from maximising the effectiveness of your digital advertising spend – there's one last word of warning I want to leave you with before I send you on your marketing merry way.
When you spend on digital advertising – prepare to waste some of your money
Scary subheading, I know.
But all ecommerce marketing pro's need to understand the dangers associated with online advertising.
Online advertising is not just fine.
It's broken.
There's a good chance you have never heard of the 'bot fraud' epidemic crippling the online ad industry.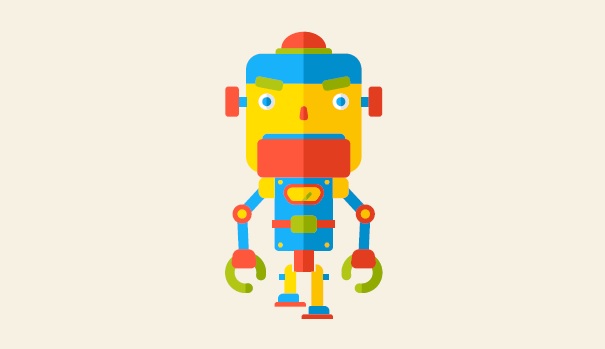 If not, you need to have yourself briefed.
We published an article to bring you up to speed.
The title is both accurate, and startling:
In 2014, as much as one third of all online advertising traffic was generated by these robots according to this report from the Wall St Journal.
We brands paid for all this fraudulent traffic, blissfully unaware 33% of our money could have been unknowingly spent on serving our ad to robots.
'Bot Fraud' is here, and it's rampant.
If online advertising is a part of your annual marketing budget, there's a good chance you're a victim of this robbery.
If you don't have time to read through the entire article, I want to explain to you what bot fraud is, and why you need to reconsider the way you buy, analyes and measure your online ads, so I've prepared a super brief overview.
How bot fraud happens – in eight dot points:
You want to pay a publisher to advertise in front of their audience (most times, you pay a media agency to handle this stuff anyways).
Said publisher is desperate for more ad dollars (their profits are harder to come by as ad rates get cheaper, free content is more readily available, and audiences are fragmenting).
It's most likely paid for based on the number of views or 'impressions' generated by the publisher. They take your ad money, and try to get as many people as possible to see your ad.
Here's where the opportunistic robot owner steps in to prey on the publisher's weakness. The robot owner offers the publisher an increase of x number of pageviews at a rate far cheaper than you are prepared to pay for your advertising.
That means more ad revenue for the publisher, and more impressions on your ad. Everyone is happy, right? No! This is where the killer robots attack!
The robot owner third party man unleashes some complicated 'malware' to attack a regular web browser's computer. The robot can then use this browser's details to access the web and load a whole bunch of webpages masquerading as a real human.
The bot can generate hundreds and thousands of ad 'impressions' each time it opens the publisher's webpage – to inflate the publisher's view counts, and artificially boost your advertising performance statistics.
The third part robot man gets paid, the publisher gets paid, you hit your impression targets – but you have no idea that 30% of your advertising spend was dedicated to displaying your ad to a robot.
That's how bot fraud works.
This explainer video from fraud detection software provider Forensiq, (via the Wall St Journal) shows you exactly how bot fraud works in visuals. I think I just wasted eight dot points with my foolhardy attempt…
If you want to learn more about the problem with online advertising – there's a lot more to know.
We prepared a detailed, 50 page downloadable report, split into seven manageable chunks to explain what happened to your online advertising dollars and what you should do to fix it.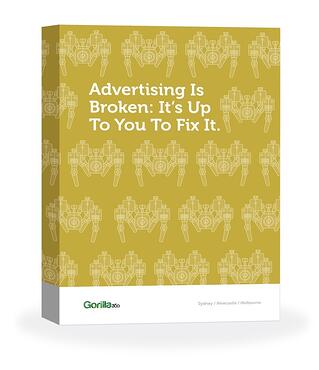 If you manage an online advertising budget for an ecommerce brand – you need to read this one.
(Okay, enough of the guilt-inducing ecommerce marketing lecture. Time for the rest of our Monthly Bundle regular segments…)
Online Retail Short Takes
All the most important ecommerce news, insights and advice from around the online jungle blogosphere last month

Your Monthly Amazon Update
Amazon is going to sell its own lines of food, detergent and diapers, and it's going to be a really big deal
I got tired of mentioning an Amazon-related innovation each and every month, so we've decided to relent, and dedicate a whole damn section of our monthly bundle to their outrageous ecommerce wizardry.
Last month, recode brought us a story that should have any discount retailer shivering in ice cold fear.
Amazon is muscling into the fast moving consumer goods biz.
Think online Amazon 'homebrand'.
Then try to think about how any other retailer could attempt to compete without some form of customer experience differentiator.
The price-concious buyer is Amazon's bread and butter (pun intended). Amazon Prime subscribers stand to make huge savings. Packaged goods brands need to ready themselves for a rumble in the online Amazon jungle.
This little snippet from Jason Del Ray's recode article spells out the strategic implications of the move:
"Amazon's move into consumer packaged goods gives it even more opportunity to flex its muscle with suppliers. That means giving its own products better placement on its site and undercutting competitors on pricing.

The move also offers Amazon the chance to pad its bottom line — something Jeff Bezos hasn't traditionally been willing or able to do. Private-label brands typically carry higher profit margins.

Think of the damage Amazon already does to competitors as a low-margin business. Now imagine what happens when it starts generating real profits on stuff like cereal and soap."
Your Ecommerce Podcast of the Month
How to use content marketing to grow your ecommerce business, with Casandra Campbell
Leighton and Ryan Taylor are the folks at the helm of Envision – a specialist ecommerce website design team who partner with select clients to help them launch and grow successful Shopify stores. Their podcast is a haven of practical learning for any online retail pro.
In episode 56, Leighton talks with Casandra Campbell about the importance of a strategic content marketing program for ecommerce success.
Cassandra is the managing editor of the Shopify blog, so she's got serious chops when it comes to SEO content marketing. Shopify's team publishes at least 5 blog posts a week on the main Shopify blog, and this content marketing plays a huge role in driving new visitors (potential customers) to Shopify.
Casandra has also worked as a holistic marketing consultant in the past, and she is a cofounder of Liberty Village Brewing Company, a craft brewer in Toronto.
Your Monthly Ecommerce Must-Read
Ecommerce Investment Trends and Success Indicators
Amazon is a unicorn – it is valued at over $1 billion. Amazon is an unquestionable ecommerce success. It's a venture capitalist's dream.
Fab was a unicorn – it was valued at over $1 billion. Fab was an unquestionable ecommerce failure. It was a venture capitalist's nightmare.
The online retail industry is maturing. Just a few years ago Silicon valley investors were falling over their comfortable white sneakers to jump on to the next Amazon.
The likes of Ebay, Etsy, Bonobos and Warby Parker are among a few shining successes. But the billion to almost-bust journey of interior design online retailer Fab seemed to underline the tempering of last decades feverish excitement.
Mattermark and >RJMetrics have put together a beautifully designed (and well researched) 'Ecommerce Investor Report' analysing investment data from $14.6 billion in transactions, to find the key KPIs and growth patterns predicting ecommerce success.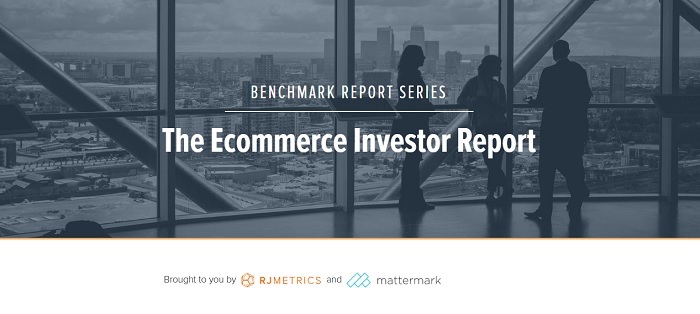 You can check out RJ Metrics' overview article for a collection of insightful graphs and statistics illustrating the factors that indicate sustainable ecommerce success.
Interestingly, one overarching trend seems to have developed.
The last few years have seen less investments but larger deal sizes.
The report seeks to understand and answer this question.
The critical ecommerce performance indicators
The report refers to companies in the top performing 25% as a group who grows and differently than the rest. The study highlighted four KPIs and found a couple of crucial data points.
Here's a little teaser of the insights you can expect from a report you can't afford to miss:
Revenue: By the end of three years in business, top-quartile companies generate a cumulative revenue that's 9x higher than their counterparts.
Orders: By the end of year one, top companies have processed nearly 2x the number of orders as their counterparts.
Customers: By the end of year three, top ecommerce companies have a customer base that is 2.5x larger than the next-best group.
Remember to subscribe to our new weekly package of ecommerce learning
One email gift packed with a collection of fresh ecommerce treats.
Delivered to your inbox door, just waiting for you to unwrap and enjoy.
Inside, you'll find:
A new, innovative online retailer to watch in 2016
An influential online retail marketing professional to follow on social media
Three of the most important and interesting ecommerce articles from around the online jungle
Catch up on last week's edition to see what you're missing out on
Keep your online retail knowledge on point, and subscribe right now.