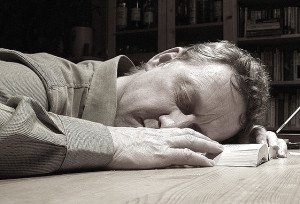 What is a blog?
The word blog originated from "web log". The boring Oxford Dictionary-ish definition of a blog reads:
"A collection of articles or blog posts organised in reverse chronological order on a website. A blog page displays the blog posts. A blog post is an individual article posted as a page within your website's blog"
Sorry if we put you to sleep there. Who knew marketing could be so boring?
Your blog is so much more than that…
You've been handed the keys to a potential customer-meeting, money-making machine.
Your blog can make you money.
Your blog is your content hub.
Your blog is not a 'collection of articles'.
Your blog is the newspaper, magazine, radio station and TV show of your business.
You have a blog? Congratulations, you now have a media publishing company. Use it well! Here are 14 of the best to use as inspiration.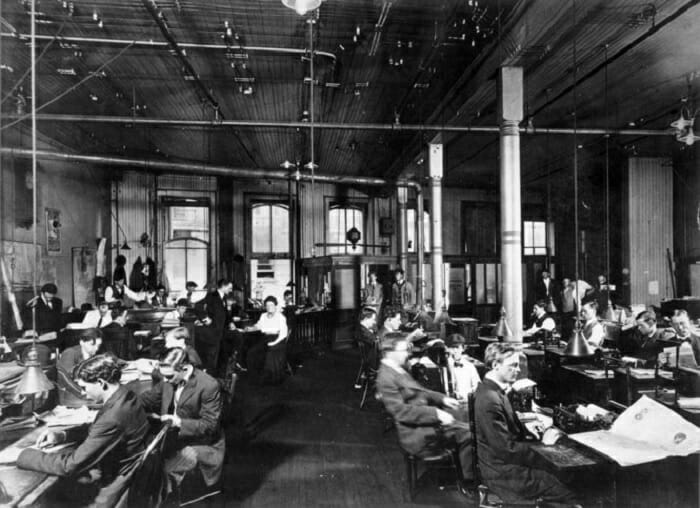 Image Courtesy Wikipedia Commons
What does your blog mean to your business?
If your ecommerce business is a hotel, your blog is the lobby. You get the chance to help, educate and entertain your new visitors as they come in the front door.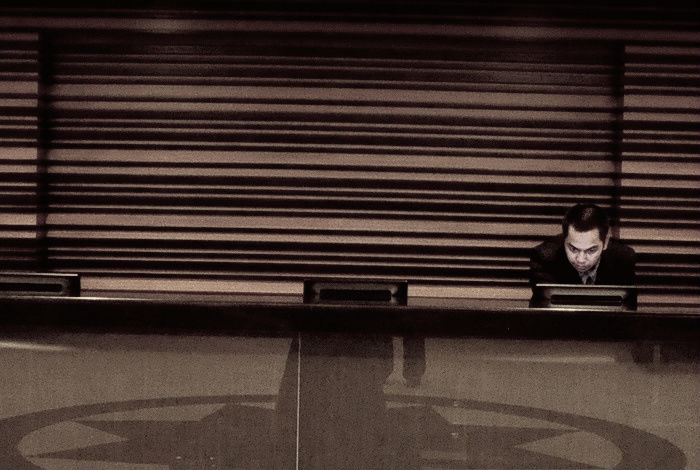 Flickr Image Courtesy Kheng Cheng
Option One: You don't man the concierge desk
You can't expect your guests to go solo. Who's there to take bookings? How do the poor souls find their room? Don't you want to help your visitors out with any questions they might have?
Be there to greet your visitors. Your blog content is your online brand receptionist. Your blog content is your online question-answering concierge.
Option Two: You build your lobby on someone else's land
You can create a whole bunch of promotional resources and spread them around the world, but you want every visitor to keep coming back to your hub along the way. You don't want a little rent-a-lobby in the Hilton foyer down the road. You would be paying a competitor to speak to your customers
Don't build huge audiences on social media. If you don't talk to your customers on your own website, you might have to pay. Use you social media channels to promote blog content that drives prospects back to your site.
Option Three: You have a beautiful lobby, but you forget to record your visitors details
If you're a smart hotel operator, you'll want to grab the email address of as many people as possible that walk through that revolving door. You can't afford to have too many one-time visitors. You want to maintain contact.
Your blog is just the same. If you take the time to develop an amazing experience for your visitors, make sure you give them the chance to come back. Don't rely on them to remind themselves. Drive your blog readers to sign up for regular email updates with helpful resources, interesting content and the occasional sales promotion.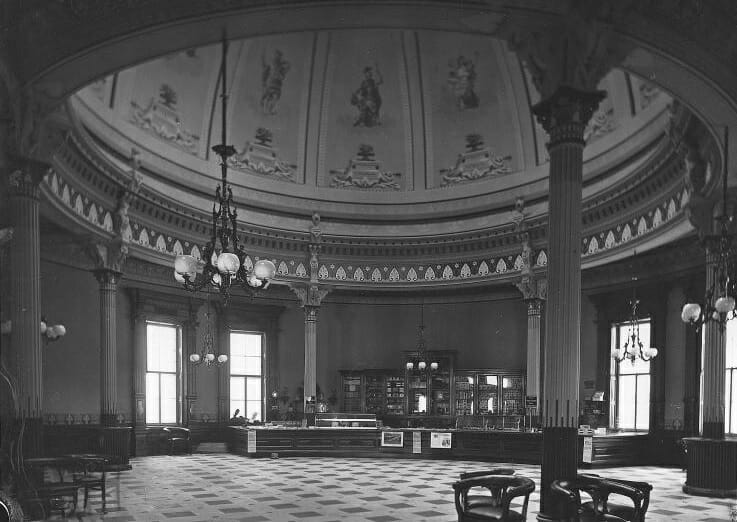 Image Courtesy Wikipedia Commons
One hotel stay is like one ecommerce website visit. You enter through the lobby and find out where you need to go. If you enjoy your stay, you might come back.
If the hotel stays in touch through email, you'll be reminded of your last visit. If you had a swell time, you might rebook. If not, you'll never stop by again. There's always a bunch of other options out there.
Make sure your first-time blog visitors come back. Maintain contact. Keep emailing helpful, interesting and entertaining info. You'll draw these folks back to your blog. You'll prove you know your stuff. You'll delight your new audience into purchasing your products when you throw in the odd promotional message.
If you don't remind your blog readers to come back, you're probably missing out on potential sales.
Here's what not to do
Your blog is your mini media empire. The internet has given you the chance to talk directly with your customers. Don't just write about your products and services.
Otherwise your blog becomes a never-ending online steam mop infomercial, save for the irrepressible botoxed smile and unnaturally white teeth.
Don't use a soap box. It's an ecommerce blog not a talk back radio show.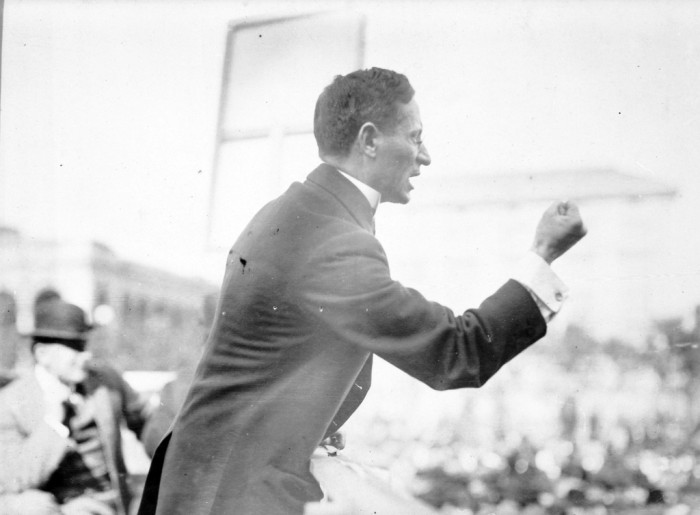 Flickr Image Courtesy Kheel Centre
Don't use a megaphone, everyone can hear you just fine without it.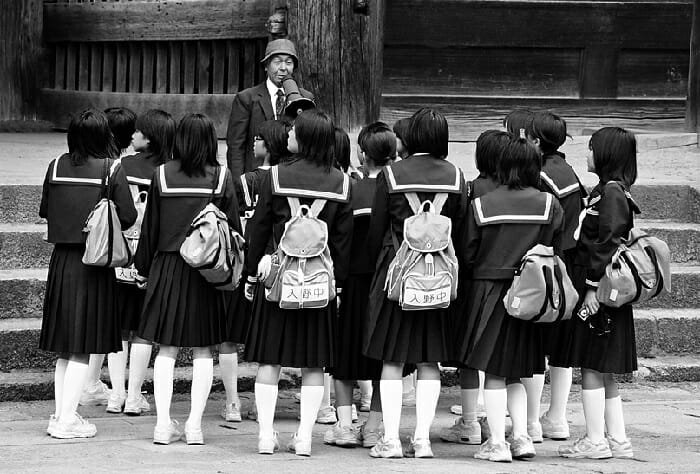 Flickr Image Courtesy Rage Z
Don't even use a microphone, people will just turn their back on you.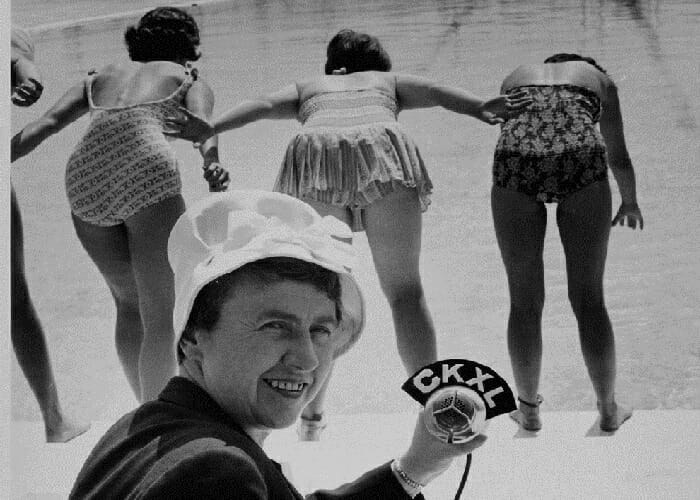 Flickr Image Courtesy Biblio Archives
And most importantly, don't just use a mirror. Things will go pear shaped.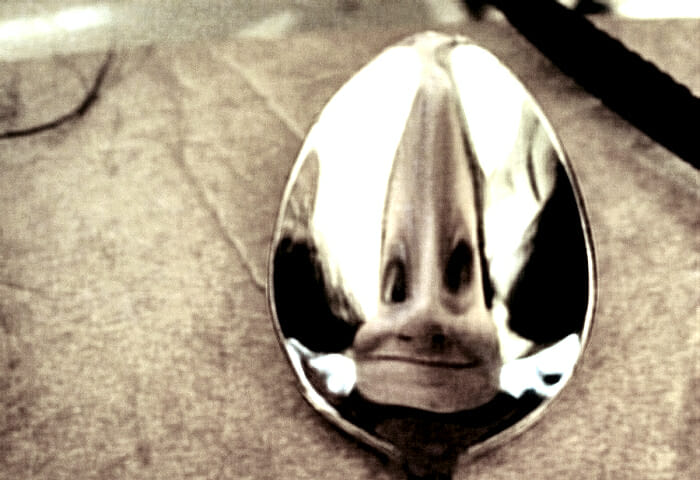 Flickr Image Courtesy Jen Light
Don't shout about yourself. Chances are, nobody cares.
In the bad old days (we were there before blogging was cool), SEO pro's told ecommerce businesses to write as many blog posts as possible about the features and benefits of their products.
This boosted rankings for targeted keywords. Pageviews increased. Unless the content interested the prospects, cash stayed in wallets.
Don't blog for rankings, blog for repeat customers.
Enough about what not to do.
What should you do?
We'll show you how to stand out from the crowd and turn your blog into dollars.
Use a cup of tea. Have a meaningful conversation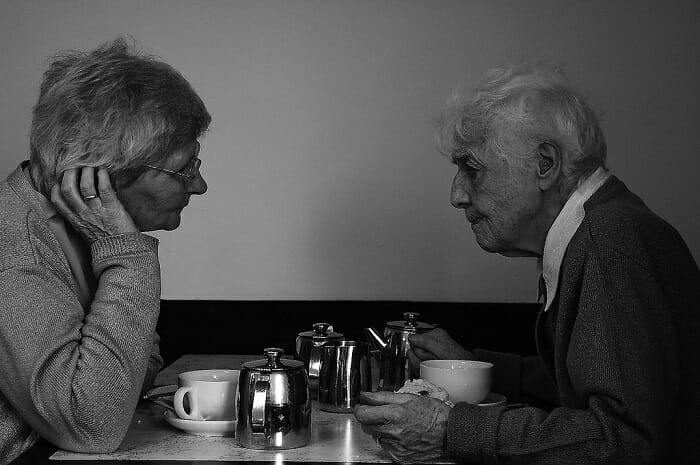 Flickr Image Courtesy Bruno
Use a whiteboard. Teach and educate your new friend.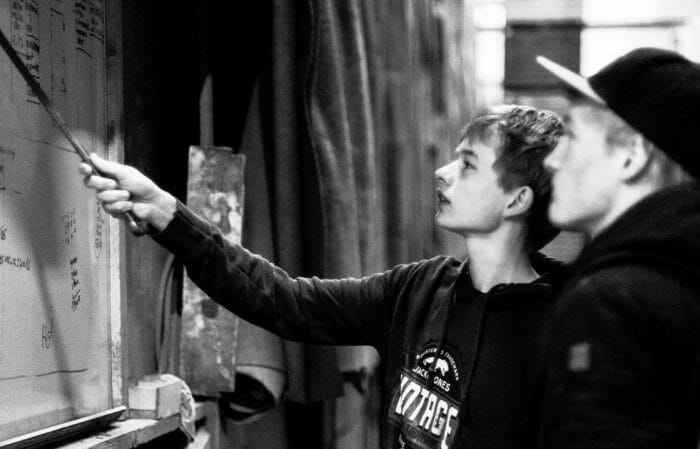 Flickr Image Courtesy Peter Menninga
Use humour. Entertain.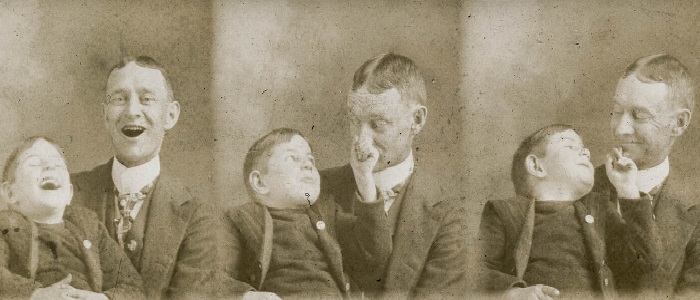 Flickr Image Courtesy Simpleinsomnia
Use Stories. Make an emotional connection between your reader and your brand.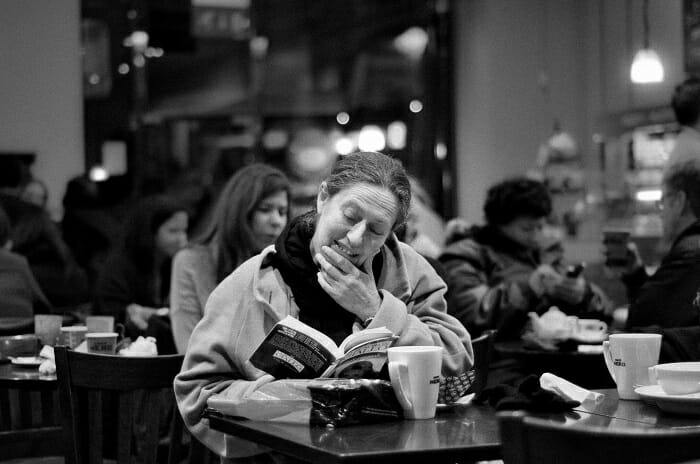 Flickr Image Courtesy Mendhak
Ecommerce blogging is not about rankings. Ecommerce blogging is about proving to your customers that you can be trusted before they buy.
David Edelman – yup he's Edelman of Public Relations fame explains, with a little help from Shane Snow of Contently:
In a media environment where control over who sees content is actually up to readers—not editors or advertisers—companies who wish to build relationships with potential customers must now do so on readers' terms. That means communicating meaningfully before selling to them. It means sharing useful and entertaining information as a primary objective, with the understanding that relationships and sales will eventually flow if done appropriately.
Thanks Dave. Your lesson?
Communicate first. Sell second.
You need to find out what your potential customers care about. That's what you talk to them about.
How to find your ecommerce blog conversation starters
Here's three key questions that will help your blog's performance more than any technical SEO information you hear ever could:
What lifestyle does your niche lead?
What is their passion?
What is the core belief they share with your brand?
To create blog content that stands out in your niche (and with search engines), you have to understand your audience's values. You must find out what your audience believes in. You have to mean something to them.
This is where the magic happens.
If you don't have a passionately shared belief, it's hard to build a community of loyal customers.
Your brand needs to share this belief, get amongst the crowd and live the passion.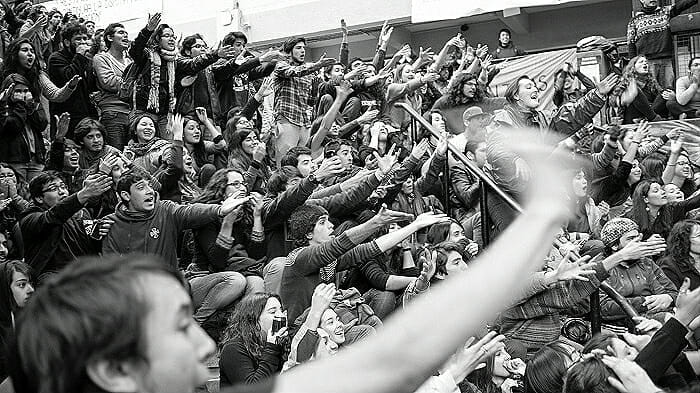 Flickr Image Courtesy Francisco Asorio
Your blog needs to be one ongoing story that shows your audience you care about the same things they do.
Build an audience of people who share your belief with interesting, informative and educational content about this idea. Not about your products.
If you keep sharing stories about this mutual belief, your audience will start to trust that you really care.
Suddenly you're not just trying to sell stuff. You're building a community of passionate fans who turn into repeat customers.
Okay, so now you've got the concepts down. You know what your eCommerce blog is really there for. If you want some practical tips and tactics to help you find your audience's shared belief and build a profitable subscriber base fast, we can help.
Download yourself our guide to building an eCommerce blog audience you can bank on. This post has a bunch of extracts directly from the guide. There are over 20 pages within the guide specifically dedicated to helping your grow a passionate subscriber base.
Read up, win online and thank me later (or thank me now and share this post with your social media tribe).