The end of September means the start of October.
Which means only one thing for an online retailer:
Two months until Christmas.
The silly season is upon us. If you'd somehow forgotten the fast approaching madness that is end of year online shopping, the unwelcome emergence of Christmas trees in department stores will soon send that familiar shiver of fear through your online marketing bones.
We can all relate to this little guy as we prepare ourselves for the onslaught…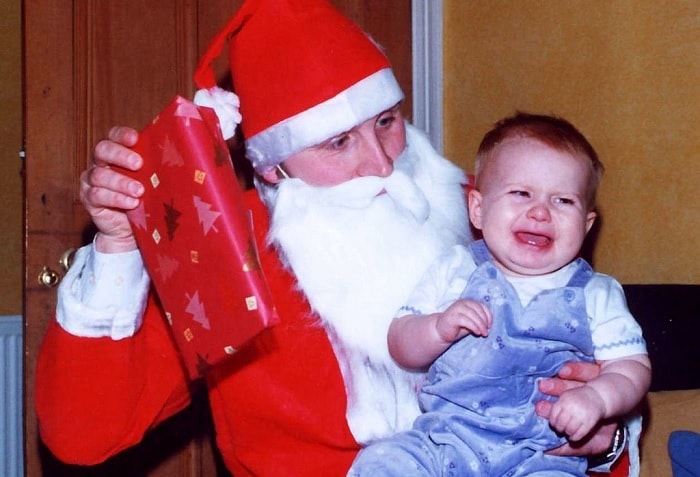 Don't worry, we've got your back. While you're focusing on plans for the grand final of the ecommerce season, we gorillas have been busy fossicking through the dense undergrowth of the online marketing jungle to bring you all the most important insights in one nicely wrapped article gift.
This month, we've got an ecommerce SEO update, Google+ developments, a call-to-action from our offline retail adversaries, and some sage learnings about the paradox of an innovative culture that you and your boss can't afford to miss.
Oh, and we don't want to leave you on your own to survive the silly season shopping mayhem.
We've pulled together 26 customer experience hacks into one neatly wrapped Ecommerce Christmas Marketing Guide to help you prepare your online store for the holiday rush.
Meanwhile, it's time for your monthly ecommerce marketing knowledge injection.
Those Bricks & Mortar Bullies Think Online Retail is Just a Fad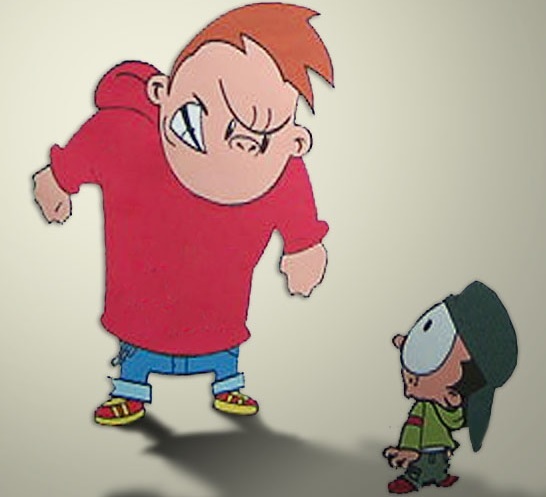 One of the biggest bricks and mortar retailers in Australia has taken the fight to Pureplay Ecommerce. And boy have Westfield come out swinging.
Scentre Group Marketing and Digital Director John Batistich (his company owns Westfield), landed a huge verbal blow at a marketing leaders' summit in Sydney last month, contending that pureplay retailers aren't much of a threat to traditional retailers.
This Mumbrella extract from Batistich's interview should be enough to get any online retailer whipped up into a how-dare-you frenzy:
"Batistich even questioned how many of them (online-only retailers) will be around in five years as he launched a robust defence of the shopping mall".
To be fair, statistics seem to prove Westfield and Co's perspective are more than an agenda-backed swipe at the ecommerce industry – depending which slant you put on the figures from any given report. Techcrunch recently penned a piece outlining the trend of online retailers opening physical stores amidst their 2014 research suggesting 78 percent of consumers prefer to shop in-store.
Batistich explained the psychology he sees fortifying bricks and mortar retailers against the advent of the internet:
"People still crave physical experiences.

You can't download a meal and you can't subscribe to a haircut."
Price Waterhouse Coopers' Strategy& research group has taken a good look into this issue, and their summary of the research paints a vastly different picture:
"Since 2000, fully three-quarters of retail sales growth has occurred through online channels.

Online's penetration of its "addressable market" — in other words, its available pool of revenue — is close to 16 percent. And it is expanding rapidly, at an annual pace of about 15 percent, well beyond the traditional retail, "GDP-like" growth rate."
But are we all just missing the point here?
It seems we online/offline retail folk are too busy bickering to keep tabs on why this argument really matters.
We can't see the jungle for the vines.
Increasingly, our industry (and our customers) are beginning to see this debate as an irrelevant one. Retail now includes online and offline channels.
Just as the word 'digital' is now increasingly redundant when placed before the word 'camera' – retail almost always includes an online component (with a few notable exceptions, including car and petrol sales).
Measuring and comparing the growth of online as opposed to offline retail is becoming obselete.
PwC's Strategy& have come to the same conclusion:
"Instead of sounding the death knell for bricks-and-mortar stores, the steady growth of online sales is breathing new life into the physical stores of some retailers. These companies understand that even as e-commerce thrives, it is becoming increasingly difficult to distinguish an online sale from an offline one."
Can't we just all be friends and play together? It could be time for a big industry group hug…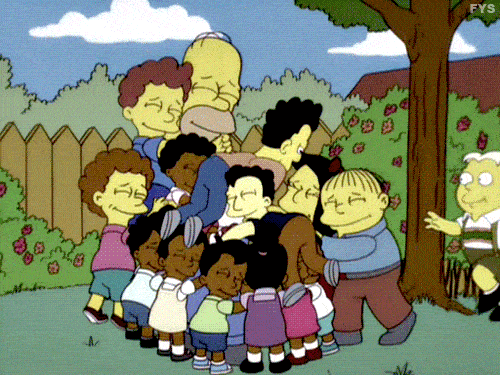 If not, let's show those cranky old-fashioned moguls that us online retailers are the new kids in town, and we're here to stay.
We'll leave the final words on this one to the researchers at PwC:
"The evidence from the data and anecdotes is simple: Consumers now have multiple touch points with brands (online, mobile, and in-store) and use all of them to inform their purchases. They don't care to draw the dividing line — and neither should retailers."
Google+ Links and Reviews Dropped From Google Search Results
In heartwarming news for any ecommerce pro, SEO just became slightly less complicated, with the revelation Google+ links are no longer included in brand search results. In addition, Google+ 'star reviews' are no longer shown for brand or business searches.
Matt Southern, from Search Engine Land, gave us all a quick summary of the changes, with some hearty commentary from readers giving some context to the story.
As is Google's way, the update has not been officially announced, but the news was widely reported in industry circles, after initial speculation flagged by unsuspecting marketers had been vindicated.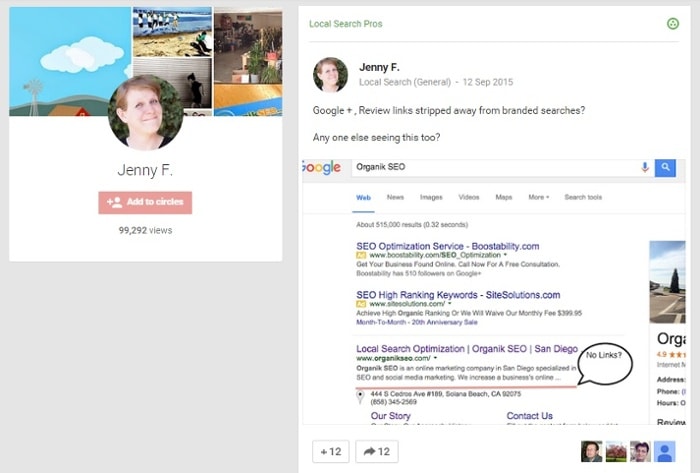 Just to clarify – this change does NOT affect Google local or 'My Business' results. Just Google+ results.
If you do have bricks and mortar stores, you still need to know how to use Local SEO techniques to stand out in results pages, as reviews are not dropped from local Google search results.
What does this SEO update mean for you?
Directly, not too much. You can worry about one less SEO thing you feel like you don't quite understand. Specifically, you don't have to have a Google+ page for SEO's sake anymore.
From a customer friendliness point of view, this development makes a lot of sense. The fact your brand has a Google+ page doesn't really interest someone searching for information about your brand's motorcycle accessories.
The change has more of an impact for businesses in the hospitality industry, who rely on positive Google+ star reviews in search engine results pages to drive more traffic.
The indirect impact on ecommerce marketing is a much more interesting one.
There's a big lesson to be learned here, so listen up and bear with us…
Google+ is ever-so-slowly losing importance
There has been no official statement from Google on removing it's own social network from search results, but the search giant's actions could lead one to believe Google+ is becoming less of a focus for the company.
This change is one in a lengthening line of decisions that seem to reduce the prominence of Google's social much-disparaged network.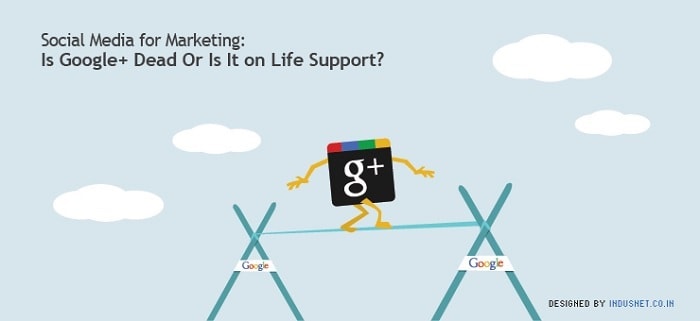 In fact, we first flagged the potential demise of Google+ as early as June 2014. Google+ creator and leader Vic Gundotra had just resigned, leaving the project in limbo.
One month later, Google Co-Founder Sergey Brin told a conference audience that involvement in Google+ was "a mistake", citing his own social peculiarities as a reason why Google should never have got involved in social media in the first place.
At the time, Violet Blue of Pulp Tech outlined the litany of Google+ debacles triggering the conjecture about the social platform's future in this deliciously acerbic piece, eloquently titled "Thanks for nothing jerkface".
The gradual decline of Google+ is a warning for ecommerce marketers
Social media is a great way to meet new customers. It's a channel to promote new content. But if you're not bringing your new found prospects back to your owned platform, you better be prepared to pay. Or lose them for good.
The moral to this story is an important one:
Build an audience on another publisher's platform at your own peril.
Who's to say that Twitter or Pinterest won't go the way of Google+ in 5 years' time? We've already seen the squeeze Facebook has put on brands, forcing marketers to pay to speak with their audiences. Reliance on anyone other than yourself is perilous.
Spare a thought for the likes of Cadbury, H&M and Starbucks. Each of these brands have invested so much time, effort and cash into building a Google+ audience of over 4 million followers.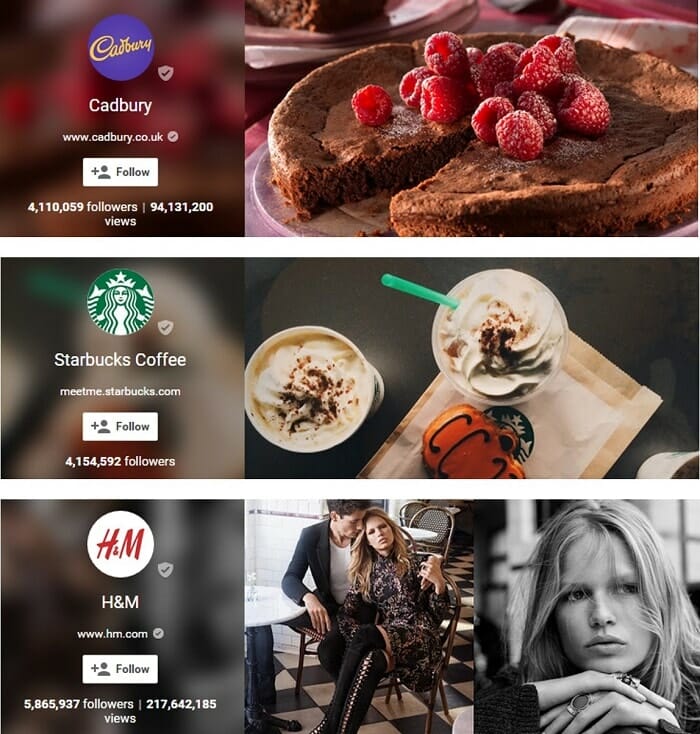 Imagine how you'd feel if that audience disappears overnight, in the not-so-impossible event that Google+ is laid to rest.
Social media is a great way to meet new customers. The likes of Instagram, Facebook, Twitter and Pinterest provide a inexpensive channel to promote your own helpful content to new audiences.
But if you're don't have a mechanism to bring these interested prospects back to your own content platform, you better be prepared to pay some rent.
Or in the case of Google+, you might even lose these potential customers for good.
Infographic of the Month
SnapParcel.com have put together an eye-opening visual representation of the impact of mobile commerce on the retail industry.
Some of the stats and insights these guys have put together are compelling, especially when viewed together. We kinda all know how important mobile is. It seems like every blog, conference and seminar everywhere has been shouting this at us for the last few years.
Nevertheless, you and your boss will still be interested in the results of more research into the juggernaut that is mobile ecommerce growth.
Here's a truncated version of the infographic – for the full story you can head on over to Multichannel Merchant.
We could all learn to be a little more like Amazon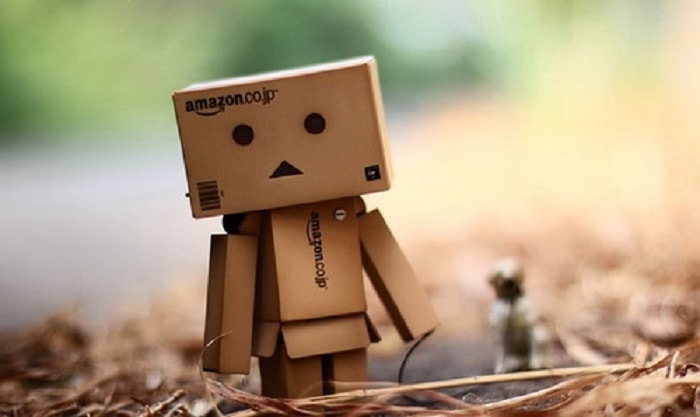 You're probably sick of hearing online marketing publishers gush about Amazon's seemingly infinite ecommerce growth.
But let us indulge for a moment. August was a particularly impressive month for the masters of the add-to-cart.
A quick glance at this month's Amazon experiements encapsulates why these guys have managed to grow so damn fast.
Here's what you do in August 2016 if you're the world's highest value retailer, with the world's most insatiable appetite for innovation…
#1. Buy your nation's second most prestigious newspaper.
Then find a way to use the paper's reach to increase Amazon's Prime membership, and lift paid digital subscriptions of the Washington Post at the same time. The Guardian reports CEO Jeff Bezos' bold new idea to make two wrongs into a big collective right.
#2. Charge at an audacious plan to wrangle some of the $1 trillion American food market.
The frozen goods grocery aisle is the first to feel the online retailer's trademark disruptive force. In the UK, Amazon announced plans to offer around 50 frozen and chilled grocery items to users of the Prime Now one-hour delivery service.
Amazon said: "Prime Now customers already benefit from ultra-fast delivery on everything from essentials like bottled water, coffee and nappies to must-have products like the latest video games and devices. We are excited to be adding a range of chilled and frozen items to this selection."
This isn't an isolated British-only nibble around the edges. AmazonFresh in the US already offers fresh fruit and veg, dairy, and meat, with free same-day delivery if you fill up a $35+ basket.
#3. Create your own company's own mini Uber.
Another program, called Amazon Flex, is hiring part-time delivery drivers in an effort to deliver orders even more quickly.
Dubbed the 'Ecommerce Uber plan', Amazon is calling for interest in Seattle with plans to extend Flex to nine other key US Prime Now areas. The Uber-esque model will see drivers paid $18-$25 an hour to deliver packages ordered through Prime Now's 1 hour delivery service, Inside Retailer reports.
Reading between the lines, Amazon Flex and Amazon Fresh could combine to form an online grocery delivery service to take on the offline bohemoths.
#4. Try beating Walmart and Costco at their own game.
It's not just frozen food Amazon wants in on, underlined by the announcement this month of another round of experiments for the AmazonFresh venture.
The new kid on the groceries block wants to go natural in a bid to cut more of Costco and Walmart's retail grass. Amazon is testing a 'Farmers Market Direct program' to match single origin producers and farmers' market products with members of AmazonFresh.
Framer's Nation LLC – an online service that connects growers and consumers for home delivery – is partnering Amazon in this new supporting-the-little-guy project.
Many food and bev industry sceptics are sprouting the glass half full perspective – Amazon may well squeeze litres of cash and credibility juice out of their reserves with this play. Taking on Big Grocery with its complex logistics and measly margins is a bold manouevre.
But Amazon wouldn't have it any other way. The world's highest valued retailer hasn't got to where it is today by restricting themselves to safe calls and percentage plays.
Experimentation and innovation is built into the Amazon business model. This mentality is shaped by an underlying drive to find new ways to make their customer's shopping experience cheaper, easier and better.
And, lastly, of course…
#5. Invest $200 million in space exploration.
But you guessed that one already, didn't you?
Amazon CEO Jeff Bezos owns another company called Blue Origin. He recently announced plans to build a $200 million rocket assembly facility and launch site in Cape Canaveral, Florida.
Why Jeff?
"Our ultimate vision is millions of people living and working in space."
Such is Amazon. Don't shoot low. Shoot for the stars. With a rocket ship.
But It's not all rainbows for this unicorn
These crazy, innovative ideas are inevitably carved with a double edged sword. The online retail reward angel is forever competing with the nemisis devil of risk.
Failing fast and the 'just ship it' mentality can open you up to mistakes. Amazon is not immune.
After releasing their revolutionary Amazon Dash button (we told you all about it back in May), the ecommerce technology masterminds have been caught out by a bunch of willing hackers.
Power Retail recently reported the story of the Dash button technology being re-wired to function for other retailers and competitors.
"The problem with near-limitless access to a new technology is that you put it up to an incredible amount of scrutiny and analysis, and enterprising minds will find their own use for the tech.

In a move celebrated by college dorms and unhealthy eaters across America, Invoca SQA engineer Brody Berson has reverse engineered the Dash button to place an automated order to his local Domino's Pizza."
Sure no-one's been harmed here. It's a customer friendly result. Amazon has just been cut out of the profitability chain, with their technology investment now lining the pockets of others.
Still on the scale of 1 to Volkswagen, this mishap is at the very low end. But issues like this come with the innovation territory.You always need practical plans in place to mitigate risk, just make sure you don't discard or avoid the risk altogether.
This mentality is a big reason behind Amazon's success. You need to be thinking, adapting, and innovating every day to find new ways to make your customer's experience better.
We could all learn to be a little less like Amazon too
This can't be one big Amazon love-in.
After all, we gorillas are all for helping the little guy take on retail's Goliaths. And Amazon is the Mike Tyson of Goliaths – frightfully remorseless, seemingly unbeatable, and willing to bite off body parts to succeed.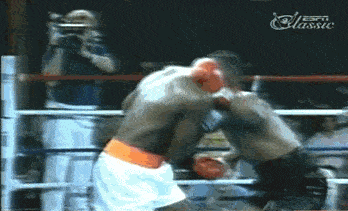 Okay, rough analogy. Sorry Amazon.
What we're trying to say is there's both good and bad by products of the irresistible journey of ecommerce success.
Sure Amazon do some amazing work. But they did get into this online retail crowd at the right time, before the stampeding competitor queue started lining up. You could probably do some incredible things with even 1% of the budget of this ecommerce monolith.
It turns out all this Amazonian innovation comes at a cost. One that can't just be counted in dollars.
The learning here is more important than our little innovation pep talk.
Growth, revenue and size are great. But people matter more than cold hard cash.
Last month we brought you the story of a cooperative of book authors trying to take down Amazon's monopolistic grip on their industry. This piece by Vauhini Vara in The New Yorker explains the writer's group's mission:
"We hope to show the public that getting products faster and cheaper isn't necessarily the greatest good. It comes at a human cost."
The nature of Amazon's power brings with it a near Orwellian level of control. One retailer almost single handedly decides which books the world gets to read. This uprising from within the publishing industry is questioning the cultural implications of Amazon's dominance.
Are their actions bad for consumers because they make our world less intellectually active and diverse?
Or are lower prices the only thing we care about?
Amazon's thirst for customer helfpulness may well have been thwarted by an unrelenting drive for revenue. To be truly customer-first in your approach requires a deeper understanding of your audience's personality, not just their bank balance.
What is the cost of your culture of innovation?
Amazon's critics are not all focused on esoteric questions of retail philosophy.
There's some gravely serious issues that Jeff Bezos and his team have to contend with. An explosive exposé from the New York Times last month has cast a dark shadow on the much-vaunted Amazon culture of innovation.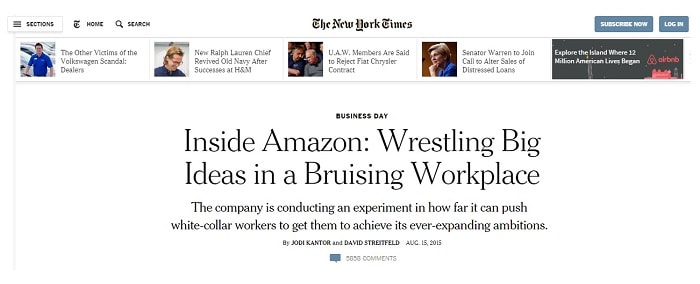 The 5000 word piece will have any Ecommerce manager hanging off every word. It's a fascinating exploration of the modern culture of innovation that's been hijacked and steroid-injected by growth frenzied startups.
The Lean UX, fail fast, innovate-or-die approach is widely accepted within Silicon Valley and the broader tech industry as the mentality your business needs to succeed.
Amazon's culture seems to exemplify this model.
This collection of quotes from some of the interviews authors Jody Kantor and David Streithfield conducted with Amazon staff perfectly illustrate the dangers and dilemmas that an unbridled thirst for innovation breeds.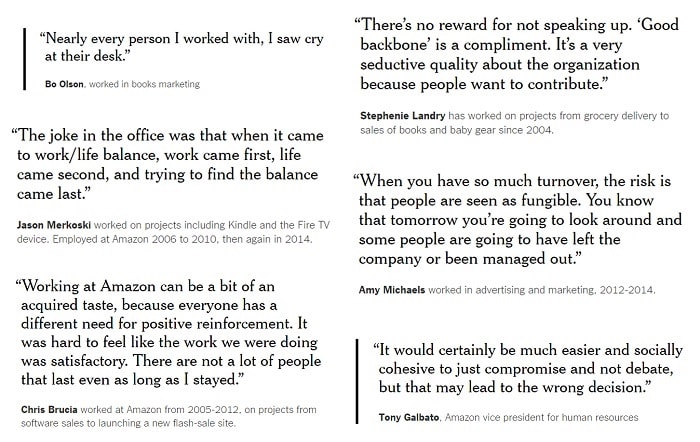 The paradox of this cultural mentality becomes so vivid as a direct result of the size and scale of Amazon's growth. The success of the concept, the very goal of the culture itself, has created the insidious wound and caused it to rapidly fester.
Why the lesson is so critical for any other online retailer
Consider this story a warning for all of you.
A culture of innovation is critical to the success of your business.
Ecommerce in particular, rewards rapid growth.
But nothing can be more sacred than the treatment of your team.
Without the best people, your innovative culture isn't worth the metaphorical whiteboard it's written on.
You need to find the balance between driving and rewarding innovation, and creating a helpful and harmonious environment for your team.
You can't let your innovation beast run free. Else this will happen…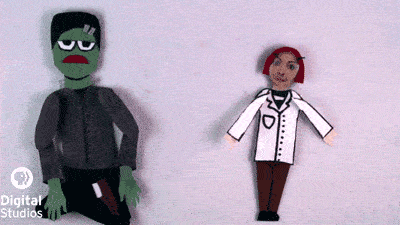 Even if you've fostered this business culture with the best of intentions, you need to prevent your little Frankenstein monster from morphing into a cannibal, chewing up your best people and spitting them out on its ruthless quest for growth.
We all know that whimsical marketing cliche;
Culture eats strategy for breakfast.
But what does it eat for lunch?
The TL;DR (Too Long; Didn't Read) summary this September
We online retailers need to show those big bricks and mortar retailers that ecommerce is here to stay
There's one less thing you need to worry about for your ecommerce SEO, and it's something to do with Google+
Social media platforms can do whatever the hell they want with your audience, so you'd better have a plan to bring your followers back to your email list
Mobile commerce is growing even faster than the last time you were at a conference and you heard how fast mobile commerce was growing
We all need to

invest in space research

be a little more like Amazon and develop an innovative culture
We all need to be a little less like Amazon and develop an innovative culture that doesn't make our employees want to leave our business in mess of crazy, growth-at-all-costs fueled anxiety
If you haven't already, subscribe for next month's ecommerce email helpfulness
One email crammed full of the most important ecommerce insights of the month, with express shipping direct to your inbox door. All you need to keep up with the industry in a single 15 minute read.
If you haven't already, Get amongst it and subscribe.
Or for those of you who missed out on August's bundle of ecommerce learning, you can catch up on some big developments in online advertising, personalised customer experiences and marketing your content marketing.
Until next month, Gorilla out.