Trying to find the best possible SEO agency to help you improve your ecommerce site can be downright torturous.
Agency Salespeople are almost akin to politicians in their unrelenting positivity. They all seem a little like the Joker – all exaggerated grin and hyperactive laughter, but you get a nagging uneasiness that some pure evil is lurking underneath.
Okay, they're not all maniacal, villainous criminals. But when you're not an SEO expert, it can be hard to separate the chimps from the chumps.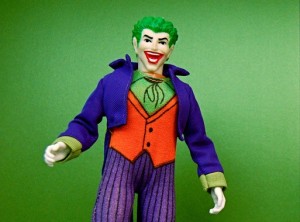 How to find the best agency for your online store
You've all heard the horror stories of swindling SEO dark lords weaving unethical magic to hypnotise Google into bumping you up to page one in weeks, only for a penalty to catch you unawares, leaving you even further behind than where you started. With some careful questioning, you can almost certainly avoid this disaster.
You want to put all of your potential suitors under the pump before you start sending a whole stack of cash to them each month.
Researching agencies will be eerily similar to a job interview. Agencies are (usually) experts at looking good on paper and saying all the right things.
So here are 10 probing questions you should be asking potential agency partners while you're shopping around.
#1. What other clients have you worked with, and how did those projects go?
Ecommerce is a unique beast when it comes to SEO, so it's a good idea to stick with an agency with some prior experience.
Agencies that understand SEO and content marketing should know the value of case studies in assisting interested prospects in making a purchase decision.
Of course, you shouldn't rule out an agency based on an absence of a case study. Sometimes it can be hard for agencies to get approval from clients to publicise results.
If possible, you should still try to get an objective opinion from a trusted advisor who understands the industry (a design, web development or advertising agency partner could give some super valuable advice).
#2. Can we get in touch with a past or present client?
If your agency doesn't have established case studies, it's okay to ask for the contact details of some past or present clients. It can be a warning sign if a potential agency doesn't have any clients willing to endorse them.
If this isn't possible, at least ask for the opinion of some trusted advisors or industry partners that understand what you are looking for.
Get in touch with your relevant industry body, and don't be scared to call or email an industry influencer for their recommendations.
#3. How well do you understand our target audience?
Has your potential partner worked with clients that target a similar buyer?
It won't hurt to ask about any industry specific experience, but the real gold is in understanding your audience and what makes them tick. An agency that understands the consumer behaviour of your ideal customer is a golden asset for an ecommerce manager.
If you are selling sneakers, your ideal customer may be a 25 year old male. An agency that has worked with a beer manufacturer may be able to provide much more proactive insights than a competitor who has worked for a women's shoes and accessories online retailer.
#4. Have you worked with our ecommerce platform?
Whether you choose to work with an ecommerce specific agency, a respected allround digital group or a contract freelancer – experience with your ecommerce platform will be crucial for their success.
Even the best SEO's can run into trouble with ecommerce websites. The complexities involved are unique to online stores. The likes of Magento, Woo Commerce, NETO and Shopify are difficult to master without previous experience.
Ask about each agency's past record with your platform – a couple of years worth of knowledge will make you feel at ease.
#5. What will you need from us to achieve results?
It's really important to know what you're signing yourself up for in terms of commitments ahead of time. This lets you plan accordingly.
It's good to have clarity and structure around roles and responsibilities from the start of your relationship.
If the answer to this question is a simple "not much", that's a big old flashing red flag. You need to be involved in the development of your online marketing strategy.
Preferably, you'll want your agency to help educate you and your team so that you can help to implement your strategy concurrently for even better results.
#6. What do we actually get for our monthly fee?
Don't be afraid to ask this – we're all thinking it
More specifically – what work is actually occurring each month? Who is completing it? Why do we need ongoing SEO help? Can't you just optimise our site as a one off project?
You can't be expected to know exactly what an SEO supplier does. After all, that's a big part of why you need the work.
You might even like to ask for a rough monthly breakdown detailing where your hours are spent.
Make it clear that even though you might not understand the intricacies of search engine optimisation, you are still dedicated to getting the maximum return from your outsourcing investment.
#7. Can you guarantee our SEO performance?
A yes here is often the calling card of a shyster – alarm bells should be ringing.
It's just not possible to guarantee anything other than 100% effort.
Stories of number 1 rankings and tripled conversion rates should be met with the sternest scepticism.
Quality, sustainable SEO depends on a whole bunch of things that you, and your agency can't control.
A guarantee is easier to meet with the use of unethical, 'black hat' techniques that generate huge short term successes before the Google police turn up and crash the rankings party with a crippling penalty.
#8. Do you have a minimum sign up period? Are there any break out clauses in the contract?
Often agencies have a minimum sign on period to ensure they have enough time to deliver meaningful results. This could be a very positive sign that you have found an agency dedicated to quality techniques and long term success.
It's difficult to make huge gains for an ecommerce website within three months without using some unethical tactics. Rankings results might look great for the first 6 months, but often you won't find much of an increase in conversions or sales. There's a good chance a Google algorithm update will eventually catch up to you too.
So a minimum sign up period makes sense. The agency wants to make sure they have the time to develop a strategy for your ecommerce SEO and content. For an ecommerce site, the first few months are often dedicated to optimising your existing on page content and fixing errors that might be holding your rankings back. In this case, short term results are harder to come by.
However, you want to find a partner with some confidence in their performance. Any minimum sign on period longer than 12 months is hard to understand. Regardless of any contextual issues, a good ecommerce SEO should be able to help you meet your objectives within this time.
If a get out clause is included related to meeting specific goals, you can move forward with confidence that both parties have a long term commitment and a clear expectation of what constitutes success.
If no clause is included, don't be scared to ask for a mutual end point in your contract. A decent ecommerce SEO agency will be confident in their ability to prove their value. A renegotiation gives them a chance to ask you to increase your commitment if results are positive.
#9. Have you seen any opportunities for our business from your initial research on our website?
As soon as you make contact with a potential agency partner you can just about guarantee that your website is being typed into their browser as you speak.
There's a whole stack of info that an SEO pro can derive from an analysis of an online store. Because there are so many pages, so much content and so many complexities involved with ecommerce SEO, most folks will have a good idea of how you're currently performing and what you can do to improve.
If it's your second or third contact with a potential partner, ask for their thoughts on your online store.
Better yet, offer the chance for a number of agencies to prepare a short analysis of your site to get an idea of the calibre of work they can deliver. A comparison of this work should give you some direction.
#10. Where are you located? Can we get support in an emergency?
This isn't always an issue, but if you opt to go with an agency based in another country, communication can get tricky.
We ecommerce marketers are used to all things online, and a lot of the best SEO agencies have experts working from all corners of the country (and the globe). Don't let a skype call, a phone hookup or a Google hangout phase you – often this can streamline your process and cut out unnecessary time wasting in meetings.
It's best to make sure your account manager is within reach though. You need to be able to make an ad hoc call in case of an emergency and get a swift response.
A face to face visit also shows that your agency is serious about it's service. If you're in Sydney, a Brisbane agency might be your best fit – and if they take the flight to meet you in person, you've got yourself a committed partner.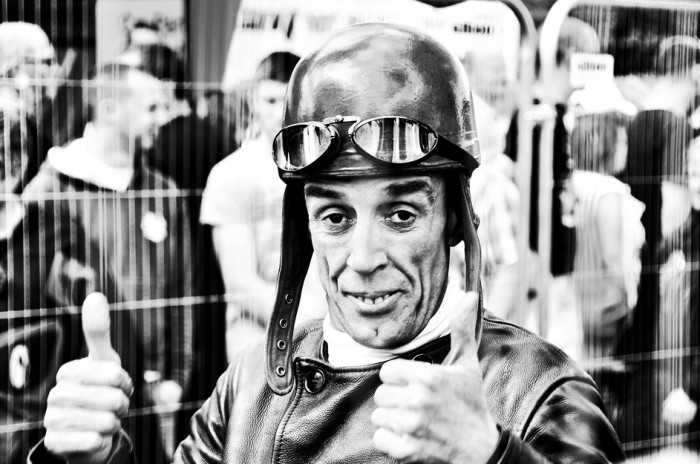 You're good to go.
If you pose these questions to your list of potential agency partner's you'll swiftly separate the chimps from the chumps.
The agency you end up going with will know you mean business. You can be sure they'll be on their game, doing their absolute best to deliver on your expectations.
Ecommerce SEO doesn't have to be a nail biting mystery – you can keep things under control even if you're not an expert.
Oh, and one cheeky last tip…
If you're dealing with a sizeable chunk of budget and you want to make sure you make the right call, reach out to an expert SEO freelancer to analyse your potential partners. For a couple of hours worth of contractor dollars, you can get some objective insights on your contenders from a professional who understands the business.
Good luck, stay confident and watch out for those Jokers!