Are you thinking about international ecommerce expansion?
You're ready to branch outside your home country to help thousands more customers across the world.
It's such an exciting stage for any business, and while I want to encourage every ecommerce entrepreneur to attack risk and uncertainty into the quest for growth – I want to help you make sure you're ready to take on the challenges of cross-border ecommerce.
Before you launch your online store outside your own country, it's important to pause and analyse your growth strategy with objective vision.
Take a deep breath.
Prepare yourself.
Then take on the world!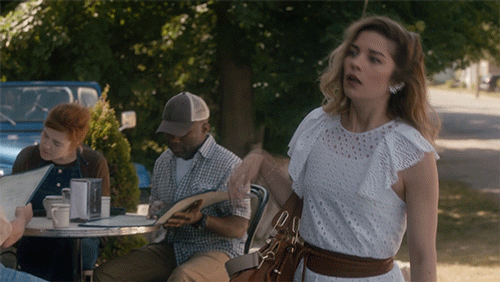 There are a small number of common mistakes continually handicapping the success of ecommerce entrepreneurs trying to expand across borders.
You need to be aware of these common pitfalls.
You need to future-proof your business against issues plaguing so many other global online stores.
And you need to afford yourself the flexibility to put your expansion plans on hold to make any necessary changes before your big launch.
So, if you're thinking about expanding, here's the 5 most common international expansion problems your ecommerce brand needs to avoid.
Short On Time? Your Skim-Read Summary:
Too busy to read the whole thing? We get it: logistics, synergies, KPI's – all that stuff. Here's the skim read version. You really should read the whole article, though…
You can click on the dot point that takes your fancy and head straight to the relevant section.
#1. Failure to conduct ample research
You'll find significant variation in ecommerce spending volume and growth rates from country to country.
But, just because China generates more online sales than the US does not mean your business should immediately expand into China.
So often your product, or something very similar, is already being offered at a lower price point. You need to be able to generate a profit. Slashing your margins to compete is a dangerous long term strategy.
You cannot afford to expand into a community where there's no demand for your products at your brand's price point. To disrupt the market and gain a sustainable foothold, you'll need fast growth and increasing market share. An uncompetitive price will leave you stranded. An unsustainable price will leave you bankrupt.
Of course, your price point isn't an isolated consideration. There's a range of factors outside your brand's control you need to understand intimately before you decide to commit to your international ecommerce expansion program:
Key considerations before expanding your ecommerce business overseas:
International market demand for your products
Relevant taxes and tariffs
International fulfilment practices
Travel budget and logistics
Potential cross-border partners
Global market forecasts for your niche
Your projected profit and loss
This information should inform the development of your ecommerce international development strategy.
It's important to note that eCommerce sales are projected to increase 16.4%, this year alone (with online sales making up 8.2% of total retail). So, in a general sense – global expansion for an ecommerce brand is probably a good idea.
You just need to make sure expansion is a good idea for your brand, in your niche.
These numbers alone don't explain whether consumers in Germany have a need for glitter cannons or if South Koreans are interested in accessory photo lenses for their iPhones. Macro industry trends won't tell you if three trips to Amsterdam will be covered by the income you generate selling insoles for sneakers to the Dutch.
Find and read as much information as you can about your specific niche. Analyse all of the free market research available to you, and consider any paid products closely related to your business.
You need to put in the additional research effort before you commit to overseas ecommerce expansion.
#2. Sticking with dated ecommerce products
In the US, you might be making $100,000 a year promoting Daryl Dixon mugs and t-shirts to vast cult groups of The Walking Dead.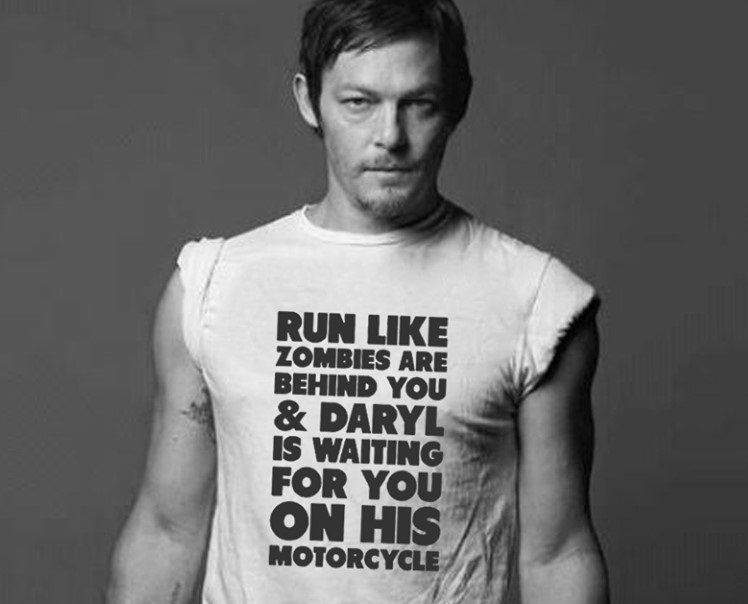 But, is it a good idea to move your offer to India?
Does anyone in the sub-continent watch the show?
Do enough people in your target audience have access to disposable income and a reliable internet connection?
If there is a significant market for your product, how are you going to attract new customers? Can you rely on the established Facebook groups bringing these fans together so simply in the US?
Maybe.
I do know for sure you should consider shifting or completely re-establishing your product offering when you decide to go global.
This one step could be the difference between earning and losing thousands, or even millions of dollars over the long term.
Two more product-related global expansion scenarios to ponder:
#1. When you established your product designs, you found that people in the US prefer pastel colours, so you planned your new product lines accordingly. What you might have missed – Russian consumers might be more attracted to deep reds and greens, while pastels have different connotations. These details matter. A one-size-fits-all approach to product development is almost always dangerous.
#2. When you first launched your virtual reality company five years ago, you pioneered new technology for the gaming community at home. But did the Japanese already have access to similar products? How will you outshine competitors people have grown to trust over several years?
Find the right product mix for your international markets during the research phase. You may end up keeping things as they are. Or you may need to explore new suppliers, designs, manufacturers or wholesalers.
Alternatively, you may end up finding hidden gems of knowledge allowing you to dominate your new global market. Sometimes minor alterations to your existing products can turbo-boost your profits.
Know what your international target audience wants – then find out how to deliver.
#3. Losing sight of your fundamental strengths at home
Home is where you built your business. Your online store's success has allowed you to consider global expansion.
When you decide to take your business to the rest of the world, you need to remember the people who got you to where you are.
Don't neglect your existing customers.
If you start to loosen the threads at home, your entire business might fall apart. This can happen all-too-easily as you begin to focus on opportunities overseas.
If it's not broken, don't fix it. If policies working at home need to be altered for your global market, make sure you evaluate the effect any change will have on your current business before you implement.
If your consumers at home start to lose interest before you get the rest of the world to start buying, your entire business could implode from the inside.
You may decide to make changes to your offerings and policies to enhance the global perception of your brand – just leave them alone at home.
Don't compromise the experience of your loyal customers in an attempt to attract new foreign audiences.
When you feel like it might be better to update a policy or change a product for everyone, think about your local customers before you act. Run tests with small samples before you release the alteration to everyone.
Surveys can help you gain feedback from customers, both locally and abroad. Use them to generate insights on how people respond to your new ideas.
Success in your resident country is the foundation you can't afford to crumble.
#4. Not creating a new strategic plan for international expansion
Any new business venture requires a plan. Expansion of your current business is a huge undertaking. You'll need more than your existing business strategy and your years of experience.
You'll need a new marketing plan for your cross-border ecommerce journey.
'Why?' you ask.
Writing up a flawless plan will not failure-proof your business. It won't guarantee success, either.
It will be an essential strategic tool to keep you focused on a long term vision rather than getting stuck in the minutiae of day-to-day operations in your new market.
When you write up your expansion strategies, include everything you would if you were launching and entirely new business. The more in-depth your strategy, the better it will serve you.
As you complete the plan, make sure you include a section for analysis and adjustments. You can track the progress of your tactics, and make adjustments accordingly.
Spend ample time analysing potential risks and making informed forecasts.
You can refer to your original business plan and use many of the same elements, but expanding globally will have a different set of benefits and challenges.
Write up a new business plan that covers the expansion from beginning to end. Treat this venture as a startup while you keep the momentum going at home.
#5. Choosing the wrong online sales platform
Your online store software platform is your most important tool of your trade. Your ecommerce customer experience is critically linked to your prospects of sustainable success. Get your tech wrong and you'll find it hard to delight your online shoppers.
The platform you're currently using may not be the best place to sell products in some other international regions.
Amazon, for example, is the most popular ecommerce site in the US, the UK, Germany, and Canada, while in Brazil, India and China the virtual giant of Western retail has a fraction of the market share.
Brands like Alibaba, Tencent, Myntra and Snapdeal dominate Asian ecommerce – but many Western retail entrepreneurs aren't familiar with these platforms. Learn from the most popular sites in your new target market and create an online experience designed to meet and exceed your new audience's specific needs and expectations.
Different markets have varying needs and expectations. What pleases customers in one region may not appeal to customers in another. Use an ecommerce platform like Shopify that caters to a global audience and is constantly updating their services to react and evolve with international consumer behaviour trends and technology innovation.
What you need in your ecommerce platform, no matter your audience:
Offsite search elements (SEO capabilities)
A user-friendly checkout system
Related items for upselling
Simple email marketing integration
Don't be afraid to take risks…
Just prepare diligently for your cross-border ecommerce expansion
When you think you're ready to expand internationally, it may be time to take a step back and re-evaluate.
Make sure you aren't about to make one of these five common mistakes.
Conduct sufficient research
Update your products for your new market
Keep your focus on home base
Write a new business and marketing plan
Choose the best ecommerce platform for your new target region
Apply this knowledge today and you'll prepare your ecommerce store for international success in international business.
Jared is the Founder of US digital agency, Heroic Search – and one of our most trusted expert eCommerce contributors. Jared and his team work closely with a bunch of eCommerce brands during the expansion process – and apart from these common issues, there's so much more you need to make sure you've remembered before you head off overseas.
So we Gorillas put together a little International Ecommerce Checklist to help you make sure you're online store is ready to go global. This ecommerce international expansion packing list will help you make sure you're all set to take on the world. Think of our checklist as your departures card. Tick these checklist boxes, and you'll get through customs – no questions asked.