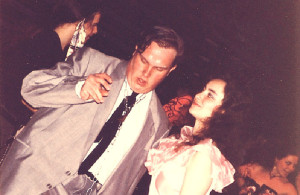 Google has become the internet's version of a high school cheerleader. Google doesn't need you until you don't need Google.
You can make a right fool of yourself if you think you can just waltz up and join the popular group with no established street cred. Google won't stand for upstarts. You need to lay the groundwork.
You need the best content marketing game to make your dreams come true. It will take you a long time to work your way to the back of the bus to sit with the cool kids – particularly if you're the new guy. When you prove that you're popular, Google will be your friend.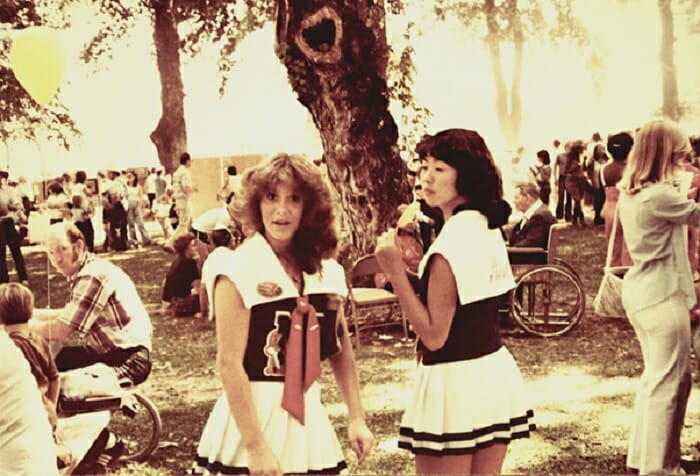 If you stick out from the crowd and build your popularity differently, Google sits up and takes notice. Search engines want your pulling power, just like the prom queen high school cheerleader wants to be seen with the cool kids. You want your competitors looking like the creeper in the background of this photo – just watching on helplessly, knowing you're untouchable and there's nothing they can do.
You can suck up all you want and try to game the popularity system, but eventually, Google finds out you're pretending. Then you find yourself stuck with the nerds, the emo crew and the paste munchers. It's a long way back from there.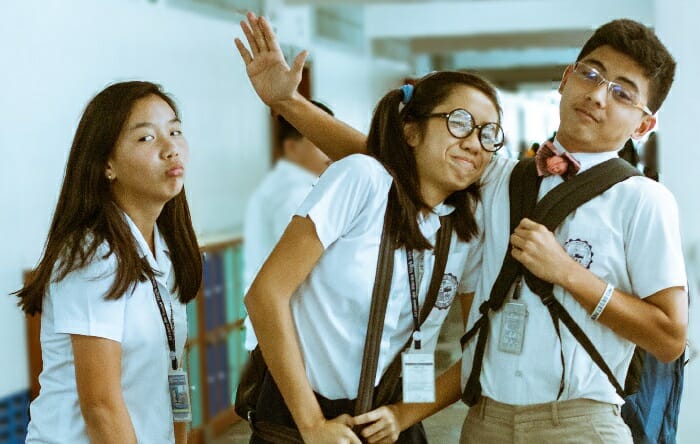 So just what does this outstanding Mean Girls analogy mean in practical terms?
Create the best content marketing for your customers, not pageviews or rankings.
Distilled's Mike Telula explains why Google's innovation has outpaced SEO practices, meaning that brands who concentrate on providing the number one most important piece of content will outrank those with perfectly crafted onpage SEO:
What we've called "SEO" for many years has been in a state of flux from the beginning, because we're vying for rankings positions managed by a company who is innovating their search product daily (and is often less-than-transparent with details on updates).

While Google isn't gunning for the SEO industry so much as working to deliver the best results possible and drive ad revenues, they are moving towards a world where SEO as we know it is not necessary.
Google's world where SEO, as we know it is not necessary, doesn't mean the practice is doomed for obsolescence. Instead, search engine optimisation is changing.
To optimise your content for search engines, your primary objective must be to create content your audience will love.
Google wants the most unique, helpful, entertaining and important content to show up on the front page of search results. So do your customers. Makes sense right?
Optimising your content still matters. You still need to use your URL's, headings, page titles, image alt tags and file names to let Google know what your content is talking about. But if your content isn't irresistible for your potential customers, there's no amount of old school SEO wrangling you can do to hit number one.
Gone are the days where SEO could drive online marketing success on its own. You need to create customer-loving content to battle off Google's menagerie of Pandas, Penguins and Hummingbirds.
SEO is the condiment, content marketing is the sandwich.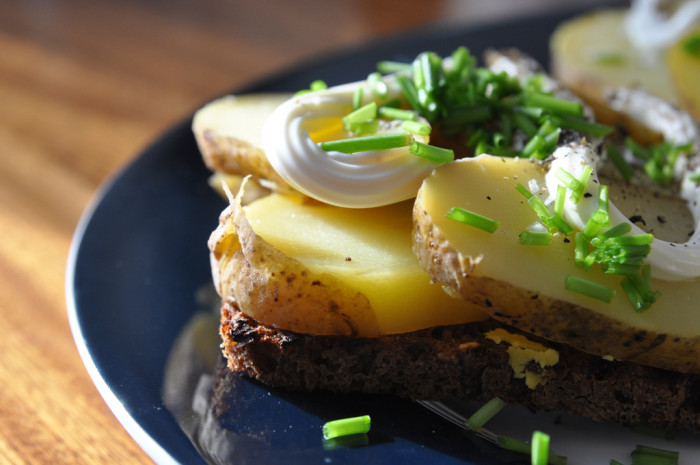 So you thought you were done with the outrageous marketing analogies. Incorrect. I've taken out that longbow of mine again. Apologies. But clearly, cheerleaders and sandwiches are much easier to understand (and much more exciting) than Google.
Hat tip to Lee Odden of Top Rank Marketing fame for this one. The man knows his SEO.
The theory is, your content marketing program is the sandwich. A whole bunch of separate items are added to create one beautiful, harmonious creation. You need all of your content flavours working together to tell one unified story. Ham and banana – delicious separately, they are not going to pan out for you together (oh, there's plenty more where that came from, you might want to put down your lunch first though).
Isolated content campaigns are the same. You need a consistent, long term approach to build a sustainable audience of potential customers.
Lee describes SEO as the mayonnaise in the sandwich – it touches everything. It's not the hero, but without it, things might be a little dry. On its own, it's not very effective. It comes on too strong. It might sound good in theory, but it needs something substantial to back it up.
You can have the finest organic, whole egg, homemade, restaurant class mayonnaise, but if your sandwich is an unreserved horrorshow, you'll find yourself heading to your local Subway midway through your first bite.
Lee explains things in more professional terms:
"Having 500 optimized blog posts on every derivative of a 50-phrase keyword list that no one wants to read is no more useful than attracting 50,000 drive-by visitors to your site for 10 seconds each from Digg — as was popular several years ago. Focusing on superficial online content performance metrics only drives superficial tactics."
So how do you create quality content that your customers will love?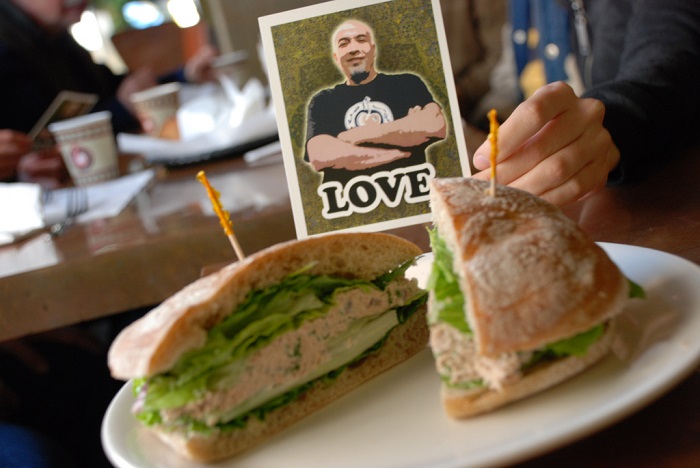 Find your audience's shared belief.
Sure, you need to optimise your content to be found, but don't use a shortcut to make it to the number 1 ranking. If your content is more unique or valuable to your customer than anyone else's, you'll find yourself at number one naturally, without any SEO ninja spamminess. To create content that resonates with your audience, you need to establish a connection. Your content needs to mean something.
To develop a community of passionate subscribers you need to find your audience's shared beliefs.
No, your brand doesn't have to live out a righteous moral crusade. You just need to believe in something your customer feels strongly enough to protest for with their wallet.
Warby Parker believes that beautiful designer prescription eyewear shouldn't cost as much as an iPad.
REI belives that people should go outside to play, connect to the outdoors and conserve nature.
Beardbrand believes in a world without negative stereotypes about beards men being lazy or unkempt, where men can feel confident about growing their beards.
Your belief could be just this simple.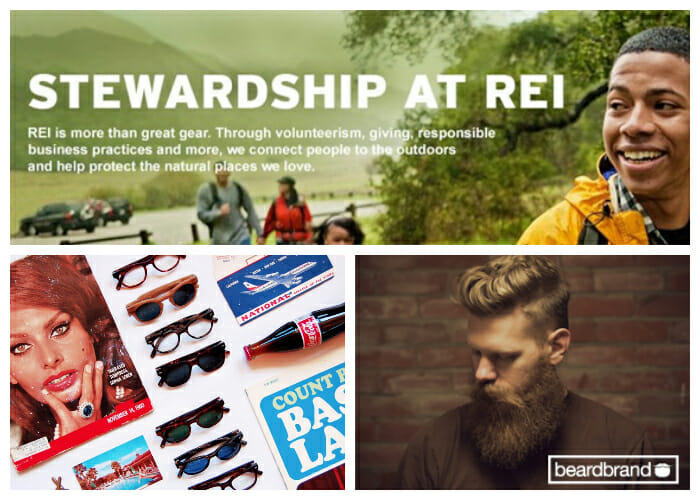 All of these brands used the belief they shared with their audience to find a story their customers would relate to.
Make your content meaningful to your audience.
Your blog needs to prove that you care. Tell your story before you think about sales.
How does storytelling lead to sales?
When you create and promote content regularly, like a publisher, you build up a subscriber base (if you sign your readers up for email updates) who care about the same things that your company does.
If you're not thrusting your products down your audience's throat, the trust you develop helps you become an authority source in your niche.
When your potential customers do want to buy the product you're selling, they look to you for your trusted advice. Because they know you care. Not because you've pressured them into a sale.
You've proven you know all there is to know, so if you're selling a product related to your shared interest – your audience figures you must have a pretty good idea of the best option. You still need to give your audience the chance to buy, but you don't need 'the hard sell'.
If you continually educate, inform and entertain your niche, you can build a profitable community of loyal customers.
Build your community of loyal customers with a publishing mentality. People subscribe to magazines that they love, waiting with excitement for each coming edition. Your content marketing needs to have the same effect.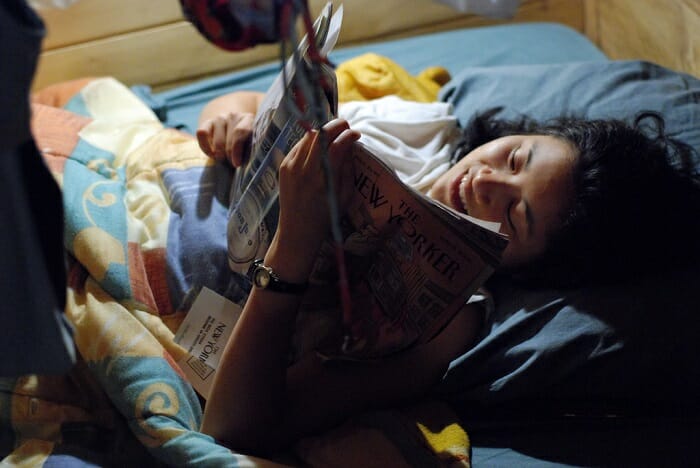 If you want some practical tips and tactics to help you find your audience's shared beliefs and tell better stories, we can help.
Download yourself our guide to building an eCommerce blog audience you can bank on. This post has a bunch of extracts directly from the guide. There are over 20 pages within the guide specifically dedicated to helping you increase sales with eCommerce content marketing.
Read up, win online and thank me later (or thank me now and share this post with your social media tribe).