Building an ecommerce brand in 2017 takes a whole village.
Running a sustainable, successful new online store is impossible without the support of expert partners. But more importantly, the ability to learn from your customers (and adapt your shopping experience accordingly) will help you generate long term growth.
In particular, young businesses need to learn how to embrace audience feedback if they are to succeed.
So, how are you going to build a brand that can withstand your competition?
I want to walk you through six critical considerations for any ecommerce entrepreneur looking to develop a solid foundation for a lasting retail brand. If you're entering this dynamic industry for the first time, you need to nail down these six factors to give yourself the best possible shot at online niche domination.
Short On Time? Your Skim-Read Summary:
Too busy to read the whole thing? We get it: logistics, synergies, KPI's – all that stuff. Here's the skim read version. You really should read the whole article though…
You can click on the dot point that takes your fancy and head straight to the relevant section.
#1. Support the fragmented user-journey
The future of online shopping is all about the user, and this mindset is required in all aspects of your business. The brands with the best customer experience wins. That's how you turn one-time buyers into brand loyalists.
And we're not just talking about your online store design. Your customer experience is dependent on your branding, packaging, fulfilment, email marketing, customer support and logistics.
Anything your customer comes into contact with needs continual testing and analysis. Simple feedback channels are a must.
But there's no clear start and finish point of 'the customer journey'. Users are starting (and ending) their experiences with your brand everywhere. You can't control the customer's journey, but you can support them with multichannel selling, quality user-experience (UX) design, and helpful content tailored to their specific contextual situation.
Remember, user-journey mapping isn't about control – it's about support.
Any online store startup has a fantastic opportunity to create and deliver brilliant customer experiences that genuinely surpass those of established brands. In fact – smaller brands have an advantage in one critical area.
You can still act like a bunch of humans.
Whereas established global monoliths have to rely on robotic live-chat widgets and soul-sucking procedural customer support mechanisms – startups can establish genuine personal relationships your customers. Something as simple as a hand-written note could snag you a customer for life.
Embrace sophisticated multichannel retail and use data to analyse how customers behave (and misbehave).
How exactly?
Stores that succeed put their users first – favour simple and clear actions, pages that lack friction, and enticing visuals over complex systems. Implement good cross-channel promotions and integrations so that customers aren't left frustrated when they switch between channels.
There's one important asterisk that needs to stand out alongside this advice…
Use all of these tools and techniques to make your brand more human.
Develop a customer experience that keeps your customers coming back for more
Foster genuine enjoyment, delight and surprise.
Become an ecommerce version of your customer's favourite coffee shop.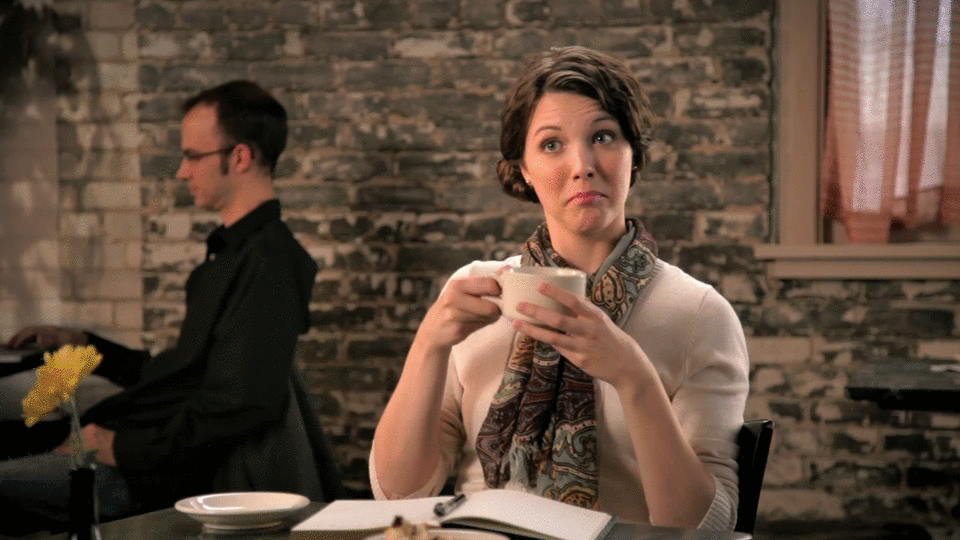 #2. Create valuable libraries of helpful content
Your ecommerce marketing strategy needs to include a plan to develop a content experience to match each key stage of your ideal customer journey.
Your content is the inexpensive weapon to fight he ad dollars of your larger competitors. Helpful, valuable content can be used to convert users to the next stage of the online shopping experience.
You can attract new potential customers with engaging, entertaining and educational blog and social media content and turn them into email subscribers.
You can convert these subscribers into shoppers with helpful email marketing content and online buyers guides.
Your online store content needs to turn researchers into buyers.
Your post purchase content is responsible for turning one-off buyers into loyal repeat customers.
Content is central to organic search. Think beyond simple product keywords to product themes, semantical search terms, user questions, and product resources (guides, handbooks). Build up a powerful content library that gives people everything they need to know about your niche. Help, entertain, educate and inform your target audience about how your brand can improve a part of their lives they truly care about. Find your audience's passion, and create your own mini media publication to feed their interests.
Content marketing can be a significant asset for ecommerce stores – every piece of content you publish could still be converting customers weeks, months and years into the future. Open up your store to guest bloggers. Incentivise product reviews. Identify your super fans and encourage them to generate content for you. To grow your audience more quickly, proactively encourage collaboration and cross-promotion with non-competing brands who share your target audience.
Social media is a fantastic place to share content – just make sure you balance promotion with your own helpful, valuable blog articles, content curated from influencers your audience will love and genuine interaction with your community. 'Me, me, me' is a guaranteed social media disaster for your brand. Use your audience's preferred platform for its intended purpose – to share cool stuff and develop a relationship. Don't use it to ram promotions into their lives.
Send out personalised emails to customers and interact with your audience using small personal touches across all your content channels. People respond to people.
If you can build a repeat customer generating machine with a series of carefully crafted content experiences, your competitors will find it hard to wrestle your loyal customers away.
Just throwing up a website with generic product descriptions, a catalogue-style category page, and a boring promotional blog isn't going to launch you into online selling success. You need a resource library of online helpfulness.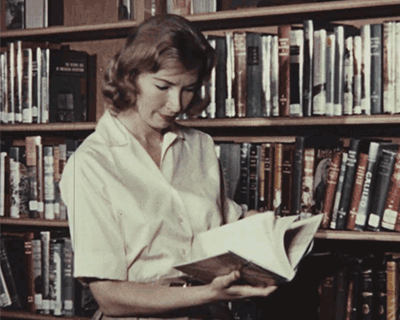 #3. Consumers buy lifestyles, not products
Brands are winning the race against 'sell all' stores, as aspirational and ethical shopping continue to drive consumer decisions.
Most people feel they are what they buy.
Enter the market with a brand that truly stands for something. Don't sell products, sell your brand's belief. Embrace the lifestyle that your products represent.
Be clear with your brand offering and make sure your customer experience is crafted specifically for your target audience.
Your customers should be able to identify your brand's content from your competitors if all imagery and iconography is stripped bare. Your copy must speak in your brand's voice and constantly add to your brand's story.
Think about your brand as a whole – is it consistent? If your brand was a person, and they walked into a dinner party – how would they speak? Get really detailed. (Right down to the way that you use the Oxford comma). This isn't about being stuffy – it's about respecting yourself and your customers enough to really care about the way that you represent yourself.
What atmosphere does your store create? What experience are you giving people? Is your store exclusive, inclusive, wacky, ethical, grassroots, or slick? Analyse each part of the customer experience and try to refine it wherever you can. Even the little things matter – T&C's, receipts, packaging and your 404 error page are huge opportunities to communicate what your brand stands for – these small details can have a positive impact on how your brand is perceived.
If you still need some convincing, here are 50 independent fashion retailers who are killing it online with brand storytelling – proving you don't have to be big to be brave. Don't be afraid to take on the Goliath of your indiustry.
#4. Learn from your competition to take their mantle
Market research is a valuable friend for any new online business. To succeed online, you need to get to know your niche neighbourhood better than you know your cousin.
Be the best at what you do, and your customers will find it hard to change. Source interesting and cool products to create combos none of your competitors have. Continue to innovate and surprise your loyal customers.
In terms of SEO, you are up against everyone else who is selling the same products as you online. Learn from their keyword targeting and take yours to the next level with semantical variants and unique, engaging on-site copy. Make sure you encourage and incentive product reviews from existing customers, and incorporate this info into your product pages. Add rich snippets to your online store's HTML code to improve the click-through rates from search engine results pages (If this sounds like another language to you, download Gorilla 360's DIY Ecommerce SEO Audit).
The barriers to ecommerce entry are flimsy and cheap. If you're going to future-proof your competitive advantage – niche specialisation is often the best way to reinforce those barriers.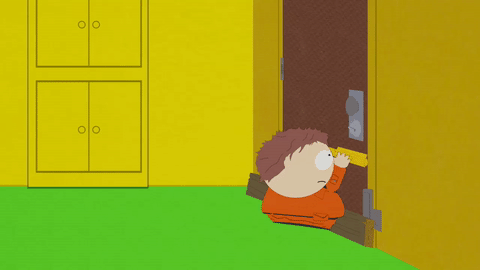 #5. Stay alert, continuously test and keep learning
Taking a breather to congratulate yourself on a job well done is no way to run an ecommerce brand.
You need to continuously test, analyse, and refine your online store to make constant improvements to your customer's experience.
Conduct frequent usability tests to make sure your store is performing well – but don't get too obsessed with testing. It's called an A/B test for a reason. A/B/C/D/E tests not so much. Isolate one new change or feature to analyse so you can easily make a decision on your results. Here are some ecommerce usability findings you may find useful to help get you started.
Never trust the advice you get within the closed ecosystem of your office, friends, or family. The most valuable and objectives come from your customers, your subscribers and your target audience. Incentivise users to participate in testing.
Create clear channels that encourage feedback, and always seek opportunities to talk to your customers in person to see how you can improve your experience. Focus groups, user testing programs and regular meetings with sales and customer service staff are super helpful.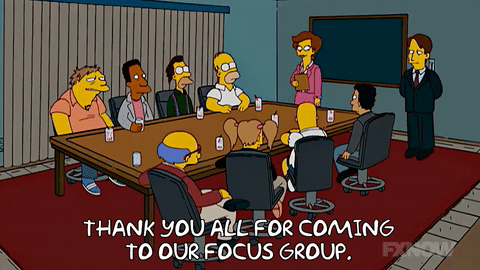 #6. Conversion rate optimisation is your new best bud
Sustainable ecommerce success is not driven by increasing your website traffic or attracting new potential customers.
The most profitable brands focus on maximising conversions.
Selling online is all about making the most of what you've already got. Instead of questing after new customers, prioritise you time to focus on optimising your customer experience. There's no point bringing more shoppers to an online store that can't convert. And sustainable success is driven by repeat customers. Once you have your online store in tip-top condition, build the content foundations you need to nurture one-off buyers into loyal repeat customers.
Don't always reach for discounts when you want to up your sales game. Instead, reward the loyalty of your existing customers instead of de-valuing your brand and your product. Better to offer exclusive freebies or extras than to encourage discount purchases. Although retailers across all industries have the urge to repeat an x% off sale, the most radical retail pricing strategy might just be the best one – never discount. Just prove that your prices are the best possible value in your niche 100% of the time.
The Ecommerce Jungle Gym's exhaustive 18,000-word guide to ecommerce conversion rate optimisation is an unbelievably free and valuable way to help you get started on maximising conversions for your online store.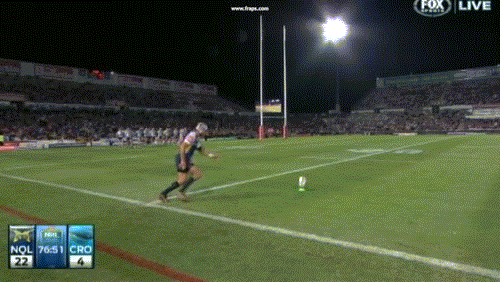 Remember, CRO doesn't just relate to converting store traffic into sales.
There are four ways conversion rate optimisation can help you build a profitable ecommerce business:
Converting more visitors into buyers
Increasing average cart size
Improving the average frequency of purchase
Focus on dominating these four key metrics and you're a good chance of niche domination.
That's the perfect wisdom to end with. The Gorillas and I hope you are ready and raring to go, and the new year will be the start of sustainable ecommerce success for you and your online store!