Visited a grocery store recently?
October supermarket shopping is a significant time for one spine-chilling reason.
If you're an online retail professional, you would have been confronted by one of the most horrifying sights imaginable.
You walk in the double doors, past the half priced baked goods and the impulse-nudging confectionary display.
Your mind is a wander, wrapped in a blissful state of ease.
Your biggest worry in the world is remembering the contents of the shopping list you forgot to write down.
That's when it hits you – like a fire bomb of brain-melting anxiety.
THE CHRISTMAS DECORATIONS ARE ON SALE.
It's a gruesome, soul-sucking sight.
Your very bones are riddled with physical panic.
The piles of electric lights, chocolate stockings, and plush toy Santas morph into visions of 404 errors, site crashes and product returns.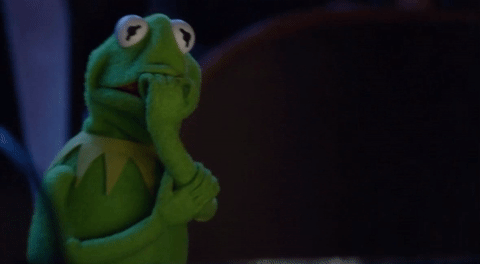 Those mere civilians pass by the displays with such irreverence. They just don't seem to care. They don't understand that your life is about to enter three months of pure mayhem.
Those grocery store holiday displays mean only one thing to an eCommerce pro.
The online shopping silly season is almost here.
And you need to start preparing for the madness.
Your Online Retail Holiday Marketing Planning Bundle
We're dedicating this month's Ecommerce Jungle Gym roundup to your mental health.
We want to give you a collection of tips, resources and advice from hardened online retail veterans who can help you prepare your store to dominate the busiest three months of the eCommerce calendar.
We can't have you frozen to your desk in a constant state of white-knuckled festive anxiety.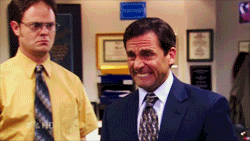 We want you kicking back in the glory of a successful, drama-free online shopping silly season.
The Christmas turkey tastes so much sweeter when you crush all your holiday shopping season objectives.
We'll have you dancing a festive jig of success come December 24…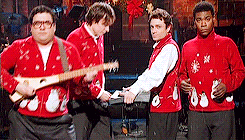 (Your roundup mini-directory)
Too busy to read the whole thing? We get it: you have the busiest three months of your career to prepare for. Here's the skim read version (you really should read the whole article though). Click on the dot point that takes your fancy and head straight to the relevant section.
In this month's eCommerce roundup:
The important retail holiday season shopping 2019 dates
Australian Labour Day Holiday – October 7th
Halloween – October 31st
Melbourne Cup – November 5th
Click Frenzy – November 12th
Black Friday – November 29th
Small Business Saturday – November 30th
Cyber Monday – December 2nd
Green Monday – December 9th
Free Shipping Day – December 14th
Super Saturday – December 21st
Boxing Day – December 26th
If you want a neat printable A4 package of all the key online retail dates and events for the entire 2019 Year – download our Yearly Planner, print it out and stick it on your office wall. We'll make sure you schedule your marketing promotions well in advance.
Online Retail Short Takes
In the Christmas spirit of our silly season preparation theme this month, our short takes are dedicated to helping you plan for the end of year rush.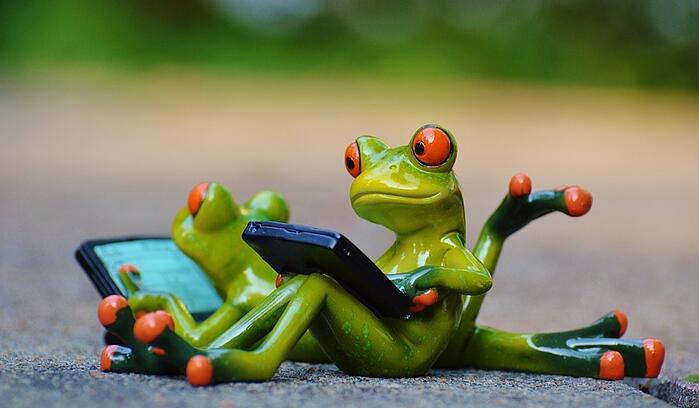 10 simple ecommerce holiday marketing ideas to help you plan for the silly season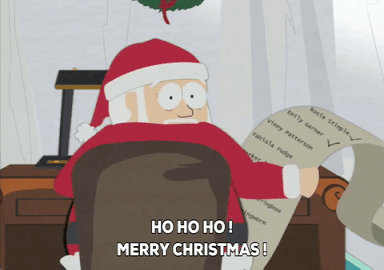 What's that saying about making a list and checking it twice?
A big fat man in a jaunty red suit coined that proverb. He should have started a holiday marketing blog.
There's something to that theory…
We've pulled together 10 simple, practical and effective ecommerce holiday marketing planning tips to help you get your online store ready for the end of year rush.
Each of these tips come from an article dedicated to helping online retailers prepare for the holiday season. We've highlighted our favourite insight from each article, but there's plenty more festive season inspiration to be found – so make sure you click through to read the full articles.
#1. Squash Purchasing Doubt With Trust Elements In Your Checkout – Allen Burt for Justuno
Christmas is our one big annual chance to start a collection of new long term customer relationships.
Sure, the festive season brings more visitors to our site. Of course we want to make as many sales as possible. But our focus cannot be on our products and our profit.
You're about to experience a two month period of unprecedented traffic, with a whole slew of visitors who are unfamiliar with your brand. You need to establish their trust before you think about converting an add-to-cart click to a sale.
For the contingent of new shoppers and gift givers browsing your site in November/December, make sure you display trust elements throughout your product and checkout pages to reassure amidst any last-minute doubts.
Our Ecommerce Conversion Rate Optimisation Growth Guide features a number of specific tactics you can use to demonstrate the quality of your brand and earn the trust of new shoppers. Here's a few to get you started:
Justuno have prepared a super helpful Checkout Optimisation Guide to help retailers prepare for Black Friday, and one example in particular from Isle Surf & SUP gives you a tidy visual explanation of trust signals in action: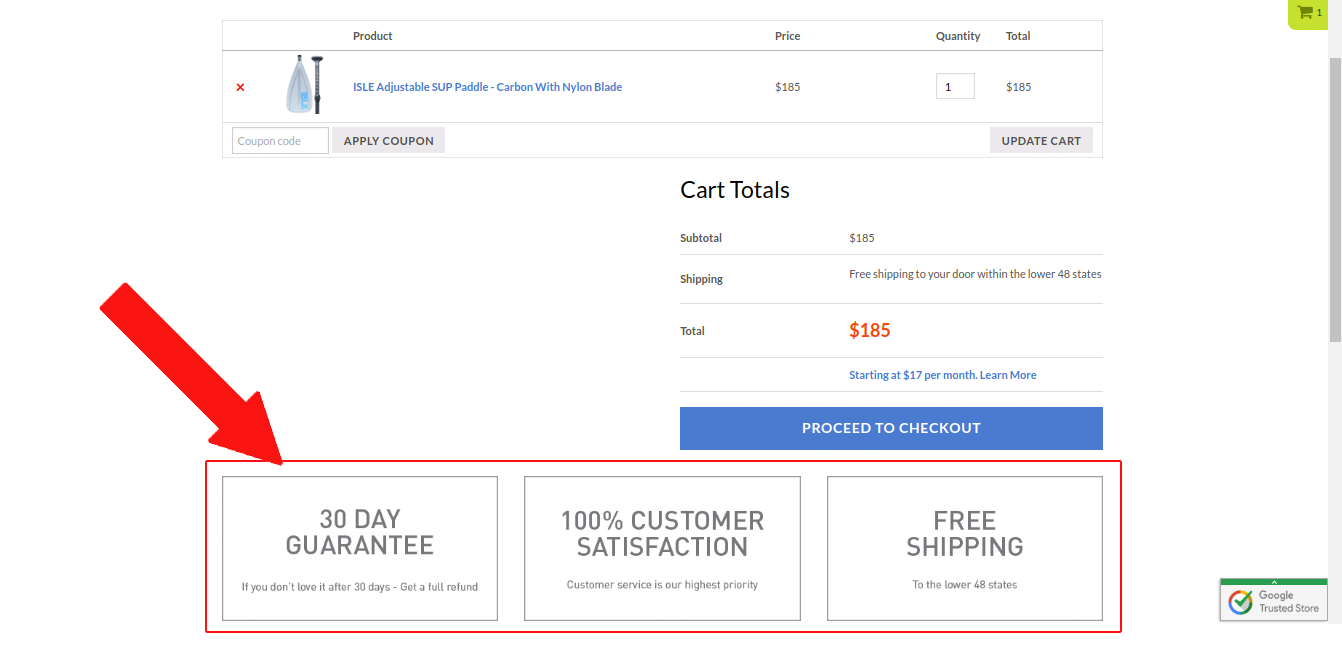 4 simple trust elements on their cart summary page reassure first-time customers of their purchase:
#1. 30 day money back guarantee
#2. 100% customer satisfaction
#4. "Google Trusted Store" verification
This one is a quick silly season win.
Your developer or web designer should be able to make these additions in a matter of hours, but the resulting bump of just a few percentage points in your conversion rate could be worth tens of thousands of dollars this December.
Complete any large or risky site development projects before mid-October to allow you enough time for extensive testing and enhacement. Don't leave massive overhauls to the craziest period of the year, or you'll find out why the 'fail fast' philosophy is sometimes best kept on ice.
So-called 'code freezes' (a designated period where no changes to your online store are allowed) can lead to incomplete code, with the time pressures forcing corners to be cut when trying to finish projects on deadline. The last thing you want for Christmas is a site meltdown during a peak shopping time.
Inflow CRO Advisor, Michael Kuehn explains why a slightly more flexible approach to online store updates before the holiday season can achieve more sustainable results:
"The key thing at this time of year is to mitigate risk – if you have risky items that you really want to get done before the holidays, they should be tackled now whether they're in the above list or not.

Smaller changes, even if they're high on your list, can probably wait until the busy period provided you don't institute a total code freeze. Consider a 'code frost' instead, allowing developers to roll out small changes as needed."
If you're hiring additional staff this season, now is the time to start looking.
If you're not planning on hiring additional staff this holiday season – maybe you should consider it. The last two months of the year bring you an incredible gift. You have the opportunity to develop lasting relationships with a huge number of new potential customers, and you can't let a lapse in customer service betray your chance.
Consider reaching out to your local university to find an ambitious marketing or business student to get some practical experience over the semester break. You'll be able to find great talent at short notice for the busy period – and you might even find yourself a potential new fulltime employee after the student graduates.
Francesca cites Jennifer Martin of Zest Business Consulting in her article, who advises retailers to go beyond traditional hiring methods and be more proactive with finding the right staff.
"If you have a few key employees and you want to find others just like them, then learn about them just like you would with defining your ideal clients," she says. "Find out what their hobbies are, where they spend their down time, and what they do for fun. If you find that a number of your ideal workers take yoga, then guess where you'll find more people like them? Yup, at yoga classes."
Try to hire on a matching value set or belief system. Passion and drive are much harder to teach than ecommerce marketing skills!
Email marketing is the most underrated tool in your ecommerce marketing arsenal. An invite to your subscriber's inbox gives you the chance to nurture, convert, retain and delight more customers – at next to no cost.
David Rekuc is the Marketing Director of Ripen eCommerce, an ecommerce-specific agency based in New Jersey. He explains the importance of using your email content to help, educate and entertain, rather than continually asking for money:
"For 11 months out of the year, you put together an email list that can be harvested in December. Spend Q3 making sure you don't over-send to the list and aggressively increase its size. Run pop-ups with offers, giveaways, contests and so on.

Once the turkey hits the table in November, you're going to wish you'd spent the fall building as many emails as you could."
Instead of blasting your subscribers with repetetive generic sales promotions, spend September to November sharing helpful, educational or entertaining content. You'll earn the trust of your subscribers, and increase your open and click through rates by providing continual value for your audience.
When it comes time to promote your holiday sales, your subscribers will reward your regular email helpfulness with higher conversions. You won't have to sell your soul (and your margins) for an add-to-cart click – your helpfulness will earn you full price purchases.
Typically, when we think about marketing, we focus on the driver of the click for our SEO, SEM, social media and online advertising campaigns.
But it's often what's behind the click that matters most.
You can generate all the traffic that money can buy, but if your online store can't convert visitors into customers – you're better off taking that advertising budget and spending it on the best staff Chritsmas party of them all.
We eCommerce folk need to do a better job of creating a superior online gift shopping experience. Take a trip to your nearest mall around Christmas time, and I'll bet their local department store has spent a huge chunk of their Q3/4 budget on their holiday store design.
Sadly, online retailers focus much of their attention (and cash flow) on advertising and promotion. We need to create a Christmas shopping extravaganza to convert from behind the click. Start by redesigning your store with holiday gift-shoppers in mind. Deb from the team behind the Flightplan Shopify app has some pertinent UX advice to help you increase conversions with on-site personalisation elements:
"This is a time that people are doing a ton of shopping online for other people. Onsite personalization will not only enable your visitor to see more of your products, but also give them more options to make purchases."
Deb uses a brilliant example to illustrate her advice. If a man is shopping online for his wife and knows that she loves a particular style of bikini, he might consider buying a few sets in different colours or styles if you make the option clear and simple. He might even purchase accessories to compliment the bikini he's already purchasing for his wife.
Most eCommerce marketing pro habitually create specially crafted pay per click campaigns to generate more holiday season traffic.
However, your "Cyber Monday / Black Friday / Christmas / Boxing Day" campaigns aren't always the most effective option.
Mobile marketing conversion expert Tara Johnson is one of the industry's leading authority sources on all things eCommerce PPC and she explains the potential perils of too much holiday marketing customisation:
"It can be risky to completely update your ad copy (especially if it's just a one day sale) because when you change ad copy, especially headlines (to include "Black Friday" or "Cyber Monday") you run the risk of decreasing your quality score.

It's important to remember that ad rank (a combination of bid, ad quality, and the expected impact of extensions and other formats) is greatly impacted by quality score changes."
Tara quotes Lewis Brannon (Paid Search Manager at CPC Strategy) in her article, who points out that holiday-focused PPC ad copy changes can wreak havoc with your program:
"If you change your headline, you might lose a little bit of your quality score and could be fighting an uphill battle from the beginning of that day – trying to get your quality score back up.

I would probably stay away from changing the ad copy headline because the headline has the most impact on quality score. Unless, you're average position is really low and your site links don't normally show – then I would probably default to using fresh ad copy to make sure your message gets some visibility."
If you do decide to go ahead and update your ad copy, Tara suggests that you regularly monitor and assess your quality score. This way, you can analyse the success of your efforts, and make an informed decision on your approach for silly season '17.
Planning, strategy and execution are never enough in eCommerce marketing.
The set-and-forget mentality is the best way to leave your brand with a big sack of coal this Christmas.
You need to measure, analyse and update your marketing efforts throughout the silly season. Find the time during the madness to gather real-time data and assess how well your campaigns are performing. Make any subsequent adjustments accordingly.
"Last holiday season, were you able to quickly access data to determine the effectiveness of your advertising and marketing efforts? Were you ready to make adjustments to your Q4 campaigns? This may mean increasing display and retargeting budgets, adjusting creatives with holiday themes, or promoting holiday sales discounts. A little tweak can make a big difference in capturing the attention of your customers, which can ultimately result in additional sales revenues.

For instance, were you able to adjust digital ad spend on favourite products searched for on your site, or edit your e-commerce landing page to feature products based on which ads were performing best? Did you analyze which types of ad copy were performing better than others, and integrate the higher performing copy into your marketing emails?"
A simple Christmas conversion rate optimisation tip – fast and repeated cart abandonment emails will increase your sales.
Cat's article for Internet Retailer cites research that emails sent 20 minutes after carts were abandoned have an open rate of 46%; an email sent within 23 hours has an open rate of 40%; and an email sent a week after has an open rate of 27%.
"The clear trend is toward fast action to re-engage customers. Email is a huge channel for Black Friday — driving more than 25% of transactions — and people are definitely checking their emails for deals (Litmus, December 2015)."
If you bring the customer back to their basket, the conversion rate to purchase dramatically increases. People who abandon on multiple occasions are 2.6 times more likely to buy in comparison to those who empty their cart just once.
Don't let any abandoned cart go unsupported this Christmas.
You've done all the hard work.
You've attracted the customer, you've convinced them to add-to-cart – you just need to finish the last lap of your eCommerce marketing marathon with a little bit more customer helpfulness.
Holidays are a special time of the year.
Christmas particularly is not about sales.
We don't huddle around the tree on Christmas morning and get a kick out of all the receipts we've collected from our holiday shopping purchases.
We love December 25th for the moments shared with our friends and family.
Christmas is a time to show our loved ones how much we care.
It's about the spirit of giving.
So why do so many eCommerce stores just want to take, take, take?
Online retailers need to shrug off the Scroogeyness and adopt a new marketing philosophy.
We need to start thinking like a gift-giver.
We need to show our customers how much we care.
We need to delight our Christmas shoppers instead of treating them like an email address with a credit card.
One of our favourite eCommerce bloggers is Mira Teneva from analytics software provider, Metrilo. Mira shares our passion for more human eCommerce marketing, and she has some simple suggestions to share the Christmas spirit of giving with your customers:
"History has proved that businesses that keep their feet on the ground and don't treat their customers as cash cows only thrive in the long run.

That's why it's important to show your company's best self exactly when everybody else is fighting dirty for the last buck. Little signs of appreciation will bring a smile on your customer's face and – as far as we know – that's the best retention tactic out there.

It doesn't have to be anything huge – a greeting card, a sample or other trinket – but it's a great way of saying "Thank you for choosing us" when they least expect it. A moment of delight amid the shopping madness can seal you many loyal customers."
If we online retailers are serious about dominating our bricks and mortar counterparts in the Christmas shopping season, we need to emphasise the advantages of eCommerce and find a way to replicate the best parts of the offline shopping experience.
The effort retail brands go to at Christmas time is astonishing.
The holiday window displays of the likes of David Jones, Bloomingdale's and Barney's are the stuff dreams are made of. Families make the annual December pilgrimage just to peruse the incredible decorations.
Macy's, Saks Fifth Avenue and Harrods take things a step further, with Christmas parades and displays designed to conjur the whimsy and wonder that make this time of year so special.
It's time for eCommerce brands to develop their own Christmas spectaculars.
We need to turn our online storefronts into must-visit Christmas destinations.
We need to find a way to develop a Christmas shopping experience that gives our customer's the warm and fuzzy's.
We need to spark genuine emotion from our customers to keep them coming back for more each year.
How do you improve your online Christmas shopping experience?
Great question.
There's no one simple answer.
But we have pulled together 26 different ideas into one simple guide to help you improve your online store's Christmas shopping experience in preparation for the eCommerce silly season.
We've split those 26 ideas into 5 different areas, so you can share these tips and tactics with other relevant members of your team (we even published an article dedicated to each topic area):
And we've even added specific examples for each of our 26 Christmas eCommerce hacks to show you how brands have implemented these tactics in practice.
All of our advice has been carefully developed with your customer's needs as first priority. This guide is about turning your newfound Christmas shoppers into loyal, repeat subscribers with helpful, friendly, customer-first-sell-second marketing.
You can download your free Ecommerce Christmas Marketing Guide right now, and get cracking early on your brand's Christmas marketing preparations.
Retail strategies to beat Amazon this holiday season
Don't let Amazon get the best of you this year. Start planning now! CEO of personalisation software provider Singal, Mike Sands dedicated a fantastic column for Marketing Land to the online retailers trying to fight Amazon for a slice of the eCommerce Christmas pie.
Mike reveals three critical tactics to help you maximise your own customer data (something even Amazon cannot take from you) to make sure your eCommerce brand enjoys a prosperous holiday season.
You'll have to jump over to Mike's article for the full rundown, but I'll share a little teaser with you to spark the competitive fire you need to burn down Amazon's mighty marketing fortress:
1. Use data to know your customers better than anyone else
Customers who shop outside the monstrous Amazon eCommerce web are looking for a more intimate, human experience. The retailers who can develop and nurture lasting personal relationships
Besides asking if a product should be gift-wrapped, Amazon has little way of knowing whether it was purchased for the buyer or someone else, and subsequent recommendations can be far off the mark. Retailers can up the ante by taking advantage of their extensive customer data from all channels to top Amazon with more relevant and intelligent suggestions.
2. Deliver omnichannel experiences to make your shoppers' lives easier
Customers are people. They aren't online shoppers or mobile shoppers or in-store shoppers. Holiday shoppers expect a consistently simple and friendly experience throughout any interaction with your brand. If you can use the data from each of those interactions to make your customer's life easier, you'll be rewarded with lasting loyalty.
3. Personalise your digital advertising
If you're going to pay for the chance to attract a new shopper, you need to make the extra effort to understand your potential customer's needs. A personalised approach shows your target customer how much she matters to your brand. The genuine care factor is a loyalty-driving asset that Amazon will have trouble matching.
Your Ecommerce Podcast of the Month
The Holidays Are Coming: 4 Ecommerce PPC Tricks to Master for Success
Okay, so I cheated a little bit this month…
A webinar is kinda like a podcast, right?
In the spirit of our silly season preparation theme, I want to share a fantastically helpful webinar with you from two eCommerce marketing and conversion rate optimization specialists.
Thue Masden, Kismmetrics' Marketing Operations Manager, and Kirk Williams, Owner of search engine marketing agency Zato – have combined to give you 4 practical eCommerce PPC tips for your holiday campaigns. Specifically, the guy's outline:
The best way to set up your Shopping account, and why this is so important to master
How Remarketing for Shopping and Dynamic Search Ads can give you an additional conversion boost
How to completely change out your account ads with 'countdown customiser ads' in just 15 minutes
Calculated Chaos: Examining the Brilliant Strategy Behind Bed Bath & Beyond – Julia Rubin for Racked
The first paragraph of this rollicking story from Racked explains exactly why you need to learn from Bed, Bath and Beyond's retail marketing strategy (advanced apologies for the naughty word):
"I came in here for a motherfucking shower curtain, but I just walked out dropping $300," proclaims David Klar, a Queens resident who has popped into a Bed Bath & Beyond on his way home from work one freezing winter evening. "I'm honestly not even sure how it happened."
This homewares retail 'category killer' has enjoyed sustainable success in a fiercely competitive industry riddled with flash-in-the-pan failures.
Every ecommerce pro will relish the insights gleaned from the Bed, Bath and Beyond success story – one built on the emotional power of sensory appeal.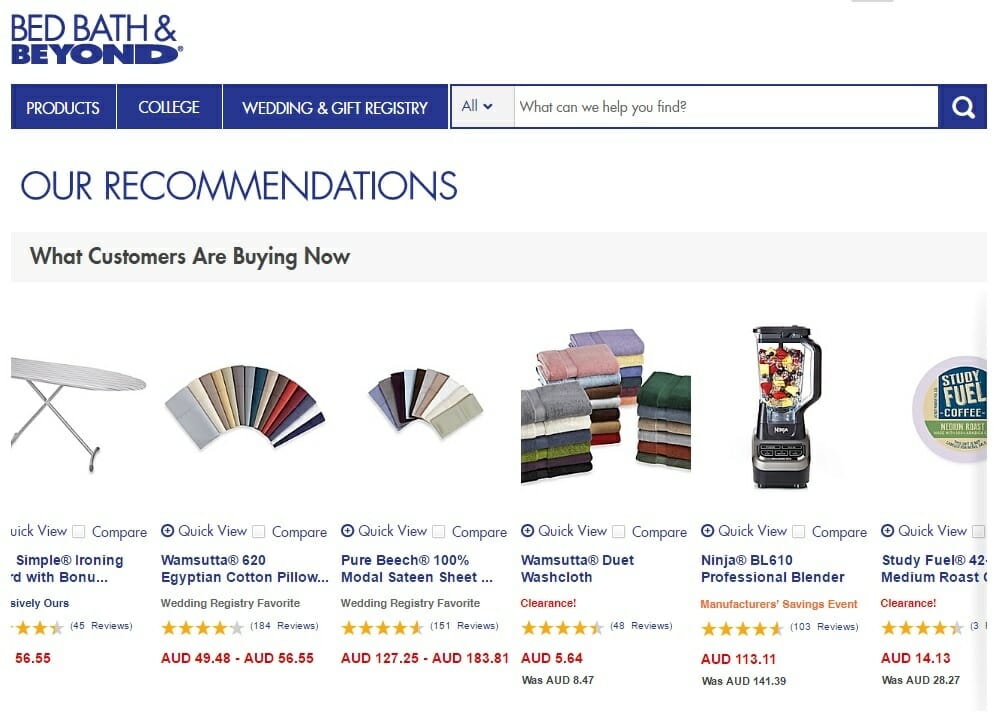 Remember to subscribe for our weekly gift of eCommerce learning
One email gift packed with a collection of fresh eCommerce treats.
Delivered to your inbox door, just waiting for you to unwrap and enjoy.
Inside, you'll find:
An innovative online retail brand to watch, and influential digital marketing pro to follow on social media
Three of the best eCommerce-related articles from the rest of the online jungle
Catch up on last week's edition to see what you're missing out on.
Keep your online retail knowledge on point, and subscribe right now.
And get that festive season planning humming.
Time to start making that list and checking it twice, or you'll end Q4 with a sack full of coal instead of a whole stocking full of new loyal customers!