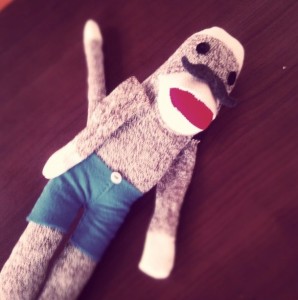 Broken link building has become more and more popular over the last few years. We're hipster gorillas. We were there before it was cool.
There's three reasons why broken link building is all hip and happening:
It's scalable
It's safe – Google won't penalize you for it
It provides a predictable conversion rate on time and effort

There have been numerous posts on how to do broken link building so I don't want to lead you down the same old jungle path. If you're interested in a detailed how-to post, here's a couple of gems from two search marketing gurus:
Instead I want to discuss how to maximize your broken link building results.
We've found that two specific things are super important to our broken link building success:
Creating scale (Doing more and doing it faster)
Effective outreach emails
We'll leave outreach emails out in the wild for the time being. Neil and Kristi's posts will take you from outreach chump to chimp in no time.
I'll show you how to boss number 1 – Creating Scale
Flickr Image Courtesy Cory Greiner
When you're trying to increase the scale of your broken link building activities, the tools you use become vital. You need help to make the following three tasks as quick as possible:
Identifying a range of broken link targets
Evaluating the quality of these targets
Smashing out your outreach to influencers
I'll walk you through our 5 step broken link building process. Our troop of gorillas have tested a bunch of the tools available to help you scale each stage. Some of the tools do the same things, it's often personal preference that dictate which you use. There are plenty I have left out, some intentionally and others not so – so please let me know any you recommended in the comments!
Step 1 – Building a list of resource pages
Google search setting – make sure you have altered your personal search settings to display 100 results per page. This saves huge time skipping from page to page. To do this you'll need to turn off Google instant first.
Link Clump, Chrome extension – This is one of my favourite Chrome extensions yet it's so under-utilised! Link Clump allows you to copy a heap of destination URLs from a page and copy them into a spreadsheet or document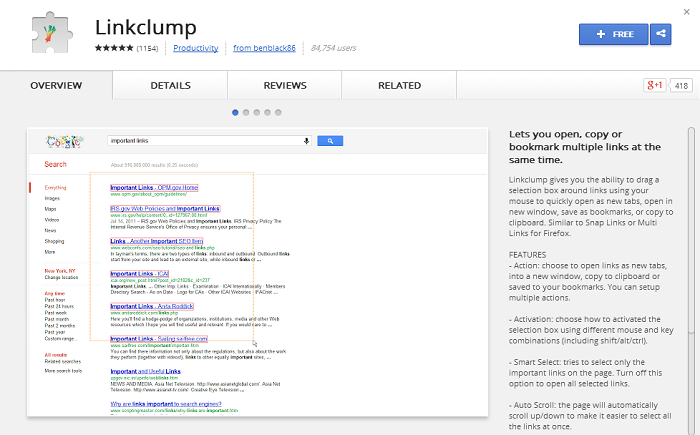 Simple Google Results, Firefox Bookmarklet – with the simple click of a bookmark you can display Google search results as a clean HTML page including a text box with clean links ready for copying and pasting.
Delete Duplicates, Virante – a simple, fast, easy-to-use tool to removes duplicates from a list. Of course, you can also use the Excel de-duplicate function if you're in a Microsoft kind of mood.
Step 2 – Evaluation
Unfortunately you always need some manual evaluation to identify top quality link targets. The numbers alone don't always tell the full story. The good news – you can cut the manual effort in half by reviewing your link targets with a little cheeky smarts.
Evaluating Resource Pages
Open Site Explorer – use API to pull Open Site Explorer data into a spreadsheet that includes domain authority, page authority, number of linking domains to this page and number of domains linking to this domain.
Majestic – use API to pull citation flow and trust flow (We personally don't rely on these metrics as much as the Moz metrics but they help provide a rounded impression of the target page and website).
Evaluating 404 Pages
Bulk Backlink Checker, Majestic – This tool from Majestic is perfect for identifying which 404 pages are the best targets to focus on. If you have a list of 404 error pages, paste these into the BBC. Your export will produce an ordered list of which 404s have the highest number or strongest links pointing to them. You now have a whole new set of potential link targets. Hoorah.
Wayback Machine – We love this tool (in a nerdy SEO gorilla kind of way). There are so many uses for it; the mind boggles! For broken link building, you can look at what content previously existed on 404 pages. Wayback will replicate, re-create or update the content for you to use on your patch up job.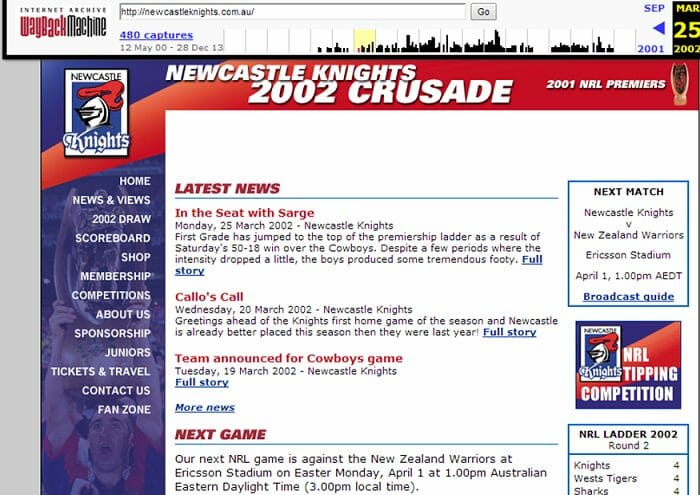 Step 3 – Finding broken links on resource pages
Check my links, Chrome extension – Another genius tool that visually identifies broken links on a page. This has been my tool of choice for a while now.
DomainHunter, Chrome plugin – Similar to tool above but slightly less reliable. You can check for broken links on a page, then compile and export the list. (Bonus sneaky feature of checking whether any of the sites that are linked to are available for registration)
Link Sleuth, Xenu – Time saving extraordinaire that can check every resource page in your list and all of the pages they link to. You can check hundreds of pages in one go and the control your search with parameters like 'broken links only' and 'depth of search'.
Step 4 – Compiling contact details
I have never been a big fan of automating the process of finding contact information for website owners. Even our team of ninja gorillas find our accuracy rate is not high enough to help your conversion rate. Most of the time we use overseas contractors to help compile this data for us. If you think you can master the process, here's the best automation assistants you will find…
Contact Finder, Citation Labs – Uses a list of domains and identifies the contact or about us pages (or any other types of pages you like). You can extract contact details like email addresses, enquiry form links or contact page links into a spreadsheet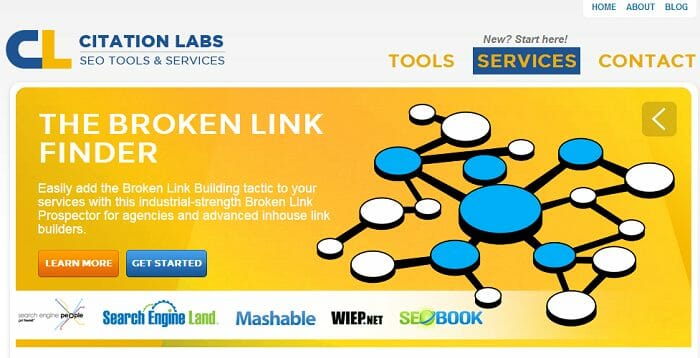 Contact Finder, Link Research Tools – Also uses a list of domain and finds contact information in bulk. If you aren't getting results with email, this tool can also pull social media data too.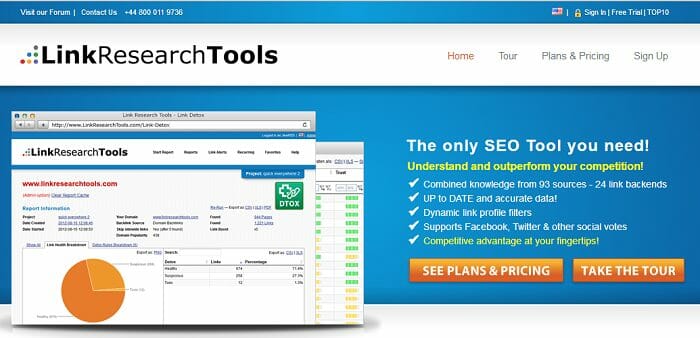 Step 5 – Outreach and follow up
Automating outreach is a little like getting Siri to organize your wedding. There are some tasks you just can't computerize if you want walk away with your reputation intact.
Of course, there are some aspects of the outreach process you can streamline, especially when you are offering to repair broken links. While it's best to personalize your messages as much as possible, automated task managers can help you save time and improve conversion rates.
YesWare, Chrome/Gmail Exetension – We like the cut of YesWare's jib. It has a raft of features (note the seamless doubling up the nautical clichés there), but the ability to set reminders to follow up with prospects and the easy access to email templates save us a bunch of manual handling. Quality shortcuts make joyful primates.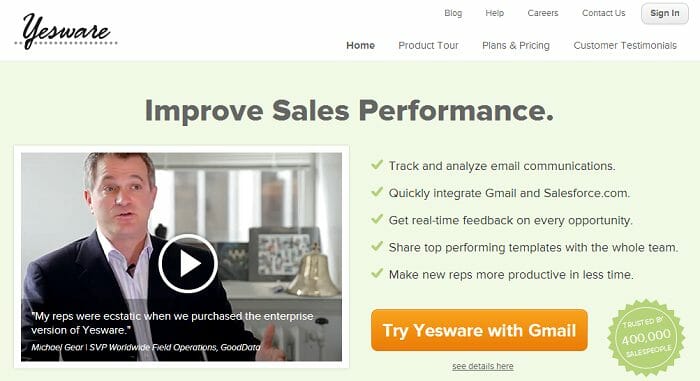 If you're ramping up your broken link building strat, these tools will give you a big time-saving hug. Thank us later, or thank us now and share this post with your social media tribe so your friends can start bossing broken link building.
If we've missed any lifesavers – shout out in the comments! Share the shortcut love with your favourite online jungle inhabitants. We'll give you a virtual gorilla hug
Gorilla out…