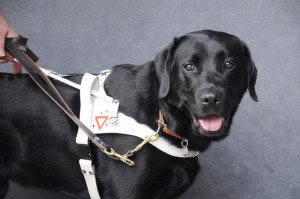 Search engines are blind to images. Be the guide dog.
Image file names, image alt text and image descriptions are the Braille of the search engine world. Use your keywords here to help Google's robots understand what they can't see.
Explain the image so that it would make sense to the reader, but remember that search engines are using your words to determine which queries your content shows for in search results. Slip in a keyword if it makes sense.
Oh and remember the golden rule.
Customer first. Google second.
So now that we've got all of that boring search engine optimisation stuff out of the way, let's concentrate on the folks that pay our bills.
Before we get any further, if you care about your customers at all…
Don't be the guy that uses these:

This isn't what teamwork looks like. Not even at Disney HQ.
Please don't use the corporate Brady Bunch to illustrate how your product 'fosters collaboration'. Sorry Shuttershock, but these pics are so hurtful.
Try to use images that you have taken. They are more personal, easier for the reader to resonate with and, not least, real.
Using Images
Here's a blueprint to help you use images to improve your online marketing, with some help from an expert in Ecommerce content marketing images; Frank Body Scrub. If you haven't heard of them, get acquainted. Frank's Instagram profile is a good starting point. They're kind of a big deal.
If you stick to these pointers, your content will be pretty as a picture,
You can still take great quality photos quickly with Instagram or your smartphone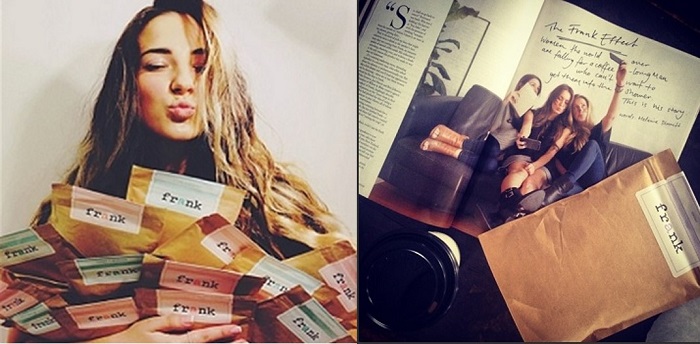 Post images with your products in the context your customers would use them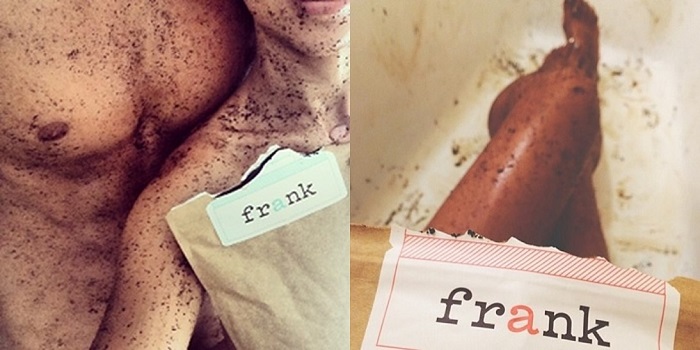 Better yet, use images of your customers with your product
(this encourages social sharing, engagement with your audience and less photography work for you!)

Add effects and overlay text and to spruce up your content marketing visuals
(Use a simple tool like Canva, Fotor or Pixlr instead of Photoshop to add effects, overlay text and edit your images quickly)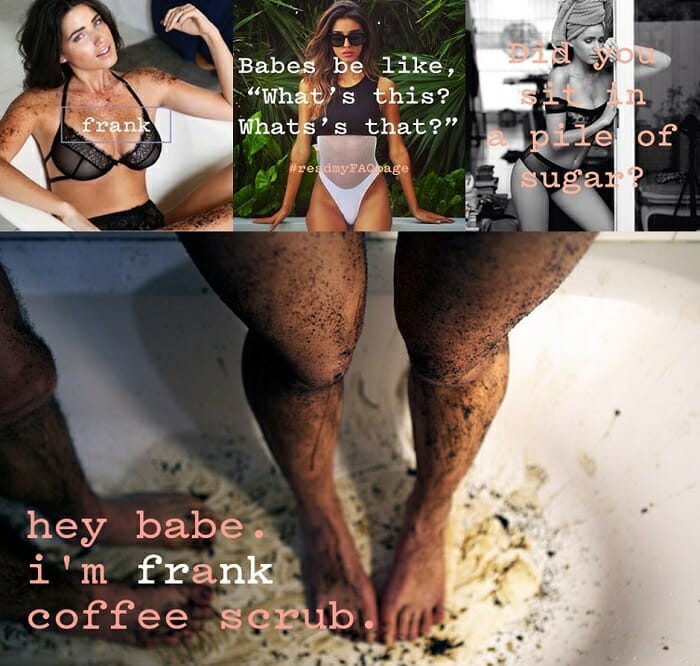 How To Find Great Images
If you need to find a quick pic on the run to polish off a quick blog post, you don't always have to whip out your smartphone back catalogue.
We find a bunch of free images at search.creativecommons.org. (That super cute guide dog image from the start of the post – straight out of this site) or attribution-free image aggregator https://www.pexels.com/.
Optimising images for Google
Image File Names
Give your images a file name related to the article you are posting. Incorporate your keywords if appropriate. Google will be able to understand what the image is about when you use a descriptive file name. Just make sure you use simple language that would make sense to a reader.
So if your target keyphrase (what you think your audience will type into Google to search for your content) is 'Frank Body Coffee Scrub', when you save your top notch image use something like:
frank-body-coffee-scrub.jpg
as opposed to:
Image Descriptions
The image title or image description provides an overview for search engines. Give your image a descriptive title that incorporates your keyword.
E.g. "These two perky Frank Bods show off our new Frank Body Coffee Scrub"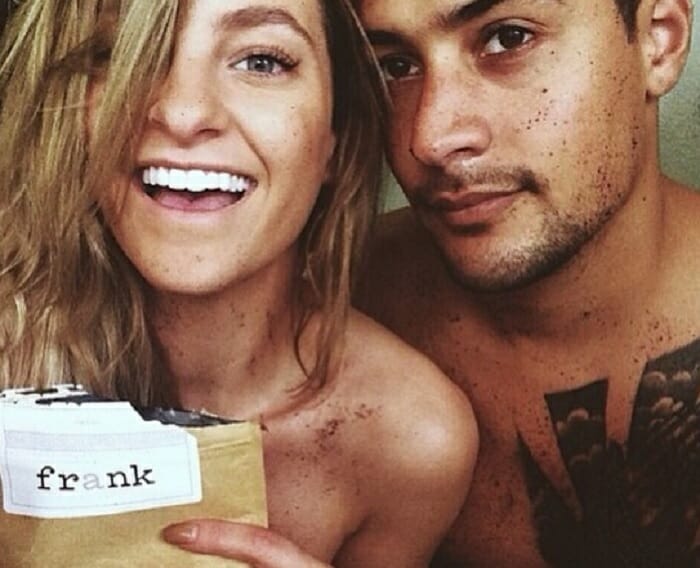 Image Alternative Text – Sometimes images are not available to a website visitor. Your blog reader may not have images enabled, or browser issues can effect the experience. More importantly, vision impaired readers will need help understanding your images.
Alternative Text or 'alt text' provides the visitor with a description of your image. Your alternative text should be different from your image description (usually briefer – a few words, not a full sentence).
Make sure you still include your keyword (or a synonym) to remind Google what you want to rank for.
E.g. "Frank Body Coffee Scrub in action"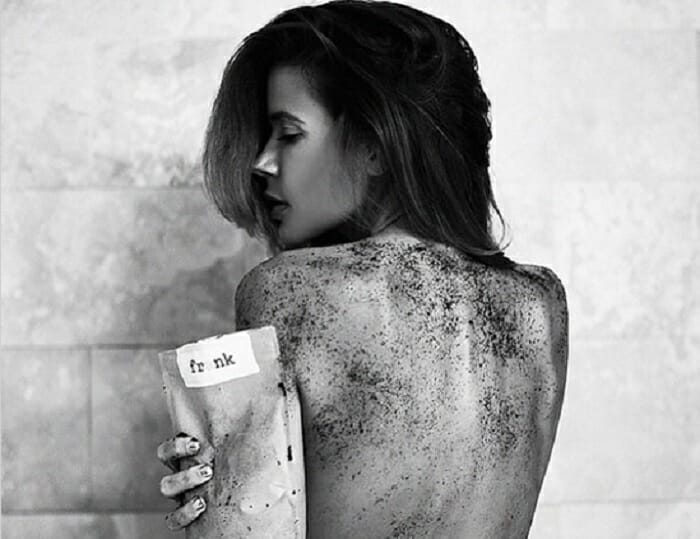 Repurpose your images
Once you've got your new photography skills down, you can start dominating social media.
Instagram, Twitter, Facebook, Pinterest, Tumblr, Flickr… we could keep on going. If you want to meet more customers on these platforms, your visuals will help you stand out.
Use a mixture of pro shots, user submitted content and everyday mobile phone snaps to share a consistent story about the lifestyle of your brand. Don't forget to use your image overlays to add a message to your visuals. This often helps to make your photos more shareable, prompting your followers to pass on your best stuff to a brand new pool of potential friends.
Frank even adds a hashtag to some of his graphics to help start an online conversation. These are super helpful for measurement purposes – you can keep track of the action in one convenient place.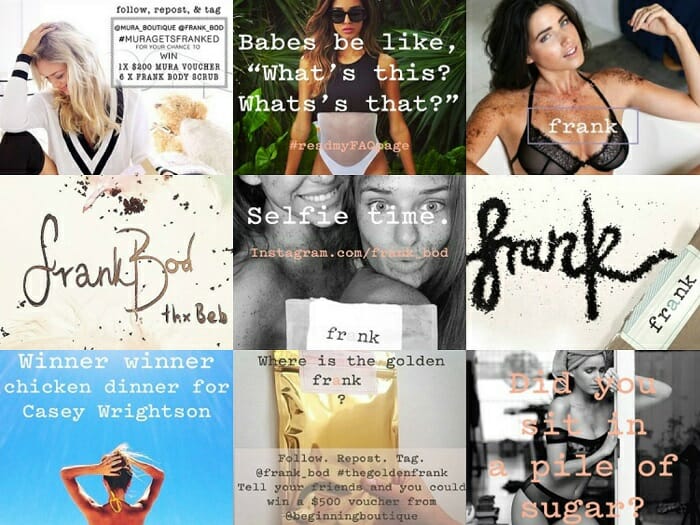 A picture tells a thousand words
And you thought I'd gone a whole image-related blog post without dropping in the old classic cliché. Unheard of.
However, we are in the age of distraction. The adage rings true. Snack sized, drive through and while-you-wait is the mantra of the day.
We're a visual society and images matter.
Just remember to find the right image for your audience. Don't focus on making your image work for search engines.
Customer 1st, Google 2nd.
The most important part is finding an image that works to engage, entertain, educate or inform your audience. No use dominating your image optimisation if you're using a photograph that your technophobic, visually-challenged grandparent wouldn't be proud of taking.
Everyone loves a pic, so make it your time to shine.
Frank knows it. So do these guys…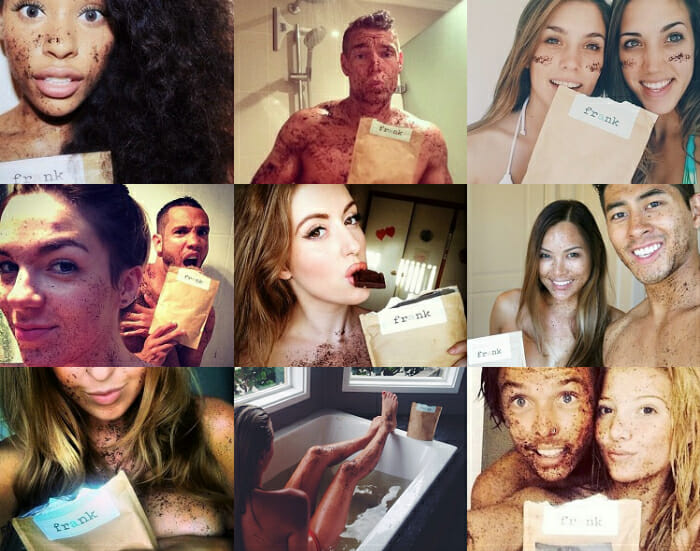 For more practical tips to help you meet more customers online, make sure you check out our free guide to optimising your ecommerce content. There's a whole lot more where this came from. Over 30 pages in fact. Jammed with useful information you can start using today.
And a stack of glorious images, of course!
Read up. Do better. Thank us later.