It has been shivers all round this month as we sneeze and sniffle our way through another ice-cold August.
This month, we explain Google's big YouTube remarketing announcement, reveal what's on the minds of digital marketing pros, and show you how educational content can boost your sales by a mammoth 131 per cent.

We've also brought you our favourite digital marketing podcast of the month (spoiler alert: it's about artificial intelligence) and your monthly digital marketing must-read (aka how to turn your brand into an Instagram superstar).
Your round-up mini-directory
Too busy to read the whole thing? We get it: logistics, synergies, KPIs – all that stuff. Here's the skim-read version. You really should read the whole article though…
In this month's digital marketing roundup:
Why Google's YouTube Remarketing Announcement is Big News for Your Business
YouTube isn't just for cute cat videos. Well, there's always time for one, isn't there?
Now that we've got that out of our system, let's talk turkey.
In 2017, online video accounts for 74 per cent of all online traffic, and 55 per cent of people watch videos online every day.
Now consider that almost 50 per cent of internet users watch online videos related to a product or service before visiting a store, and online shoppers who view demo videos are almost twice as likely to purchase the product than those who don't.
With around 1 billion users, YouTube captures the lion's share of that audience. So there's little wonder why online retailers are increasingly including the video platform in their marketing plans.
And Google has made YouTube marketing even more attractive with the recent announcement that the search engine's advertising platform, AdWords, will now offer the ability to remarket your search ads to people who have watched your YouTube videos.
What the bleep is remarketing, you ask? Watch this. We'll wait.
Got it? Good.
While YouTube already allows its advertisers to remarket to users within the YouTube platform, the Google announcement takes this ability out of YouTube land and applies it to the search engine environment.
Think of it like this: a lead watches your explainer video on YouTube in the early stages of their research. They're impressed, but get distracted – maybe watch a cat video or three – then go onto other things.
Later, they remember their urgent need for your product or service, so they hit Google to search your category. Then BAM! They see your ad in their search results – maybe with a special offer – remember your excellent explainer video and head to your website.
Deal done.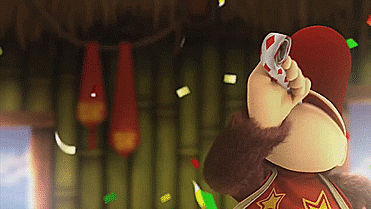 Your Digital Marketing Podcast of the Month
How retailers are using artificial intelligence
The Jason & Scot Show had our earbuds all a blaze in July.
In episode 92, the boys dove deep into the brave new world of artificial intelligence (AI).
But AI and machine learning are no longer science fiction. Here, hosts Jason 'Retail Geek' Goldberg and Scot Wingo get real with actual use cases for AI and machine learning in the world of retail.
And for the tech geeks out there, they also talk insight generation analytics and Google's automated insights multi-variable regression testing. Huh? Don't worry, they make it fun. Or fun-ish.
Special Report: The State of Digital Advertising
The digital advertising space changes faster than an ice cream truck driving across the Sahara.
But Marin Software's The State of Digital Advertising 2017 report makes it a little easier to keep pace with the latest trends in the wide world of online advertising.
The company interviewed 500 digital marketing managers from leading agencies and brands around the world to discover the trends, opportunities, and challenges they face in 2017.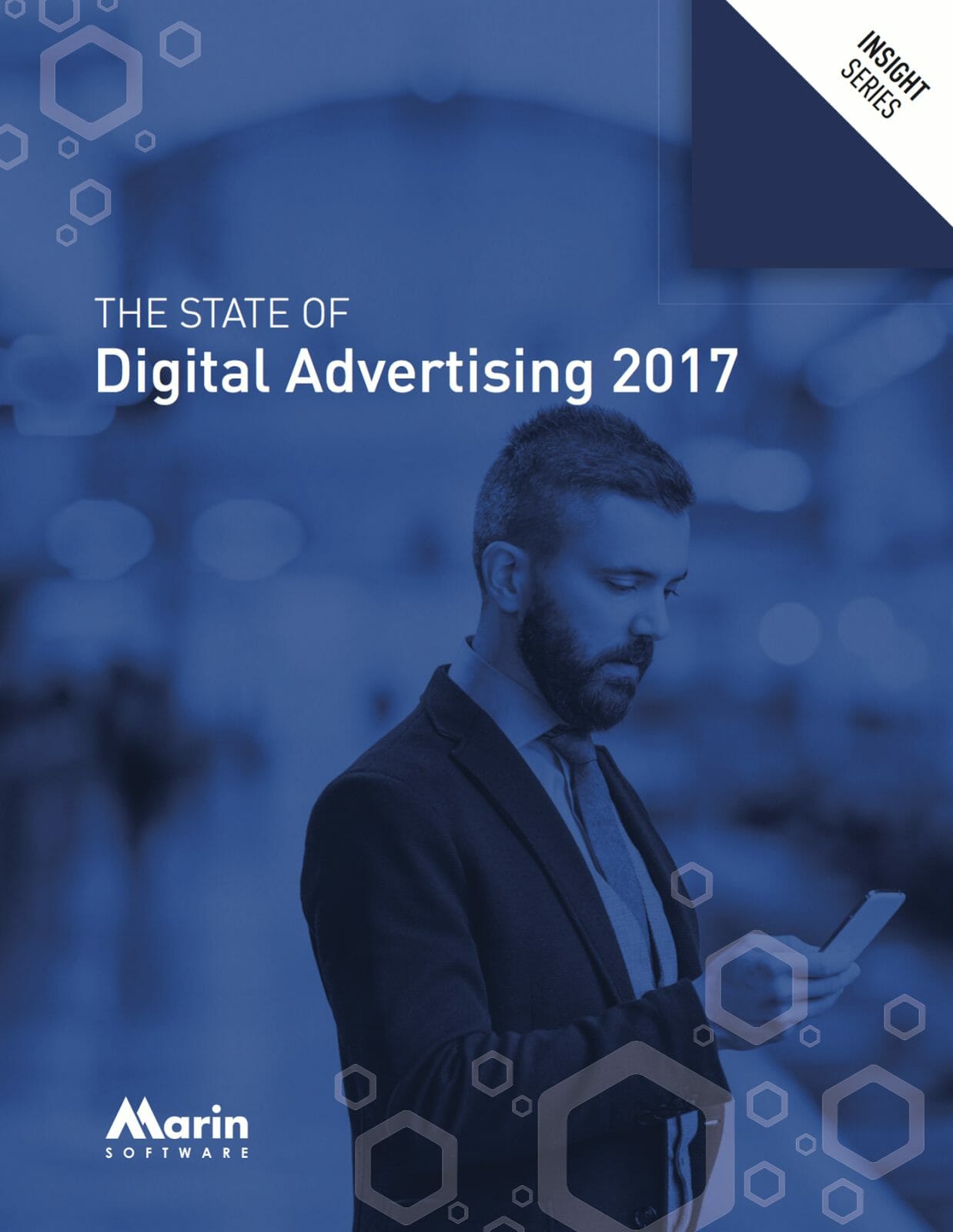 Here are four key insights from the report that caught our eye:
#1. Mobile spending is on the move
The average user unlocks their mobile phone 150 times per day. That's one stat that's driving more marketers to increase their spend on mobile advertising. The report reveals:
Budgets are shifting. In our sampling, 43% of marketers expect their mobile budgets on search marketing investment to increase between 10% and 30% in 2017. An additional 34% plan to increase their mobile search budgets by more than 30%. On the social side, 70% of respondents plan to increase their advertising budget.
#2. Marketers face widening knowledge gap
The constant influx of new digital advertising products – and endless new feature announcements from existing products – are confusing marketers.
The report reveals that 22 per cent of respondents said lack of understanding of paid search advertising techniques is the biggest challenge associated with delivering ROI from paid search.
And 20 per cent said lack of expertise in implementing paid search campaigns is their biggest challenge.
#3. High quality content is still king
It's all about content marketing in 2017. The survey revealed that 42 per cent of marketers believe content marketing is their top priority this year. According to the report:
Our survey results reveal that marketers are taking heed and focused on providing consumers with rich content at the precise moments they need it to make an informed decision.
#4. New technology is a low priority
Less than 5 per cent of survey respondents said that new technologies such as voice search and virtual reality are a priority in 2017. However, this could be a growing space – 60 per cent of smartphone voice search users have begun using it within the past year.
Digital Marketing Short Takes
All the most important ecommerce news, insights and advice from around the online jungle blogosphere last month.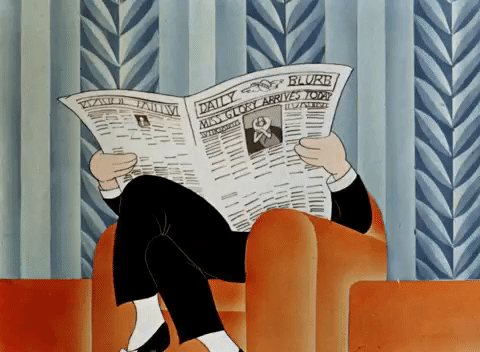 Educating your leads could boost sales by up to 131 per cent
If you haven't committed to educating your leads, you could be missing out on a major slice of the sales pie.
According to new research by Conductor, consumers are 131 per cent more likely to buy from a brand immediately after they consume early-stage, educational content.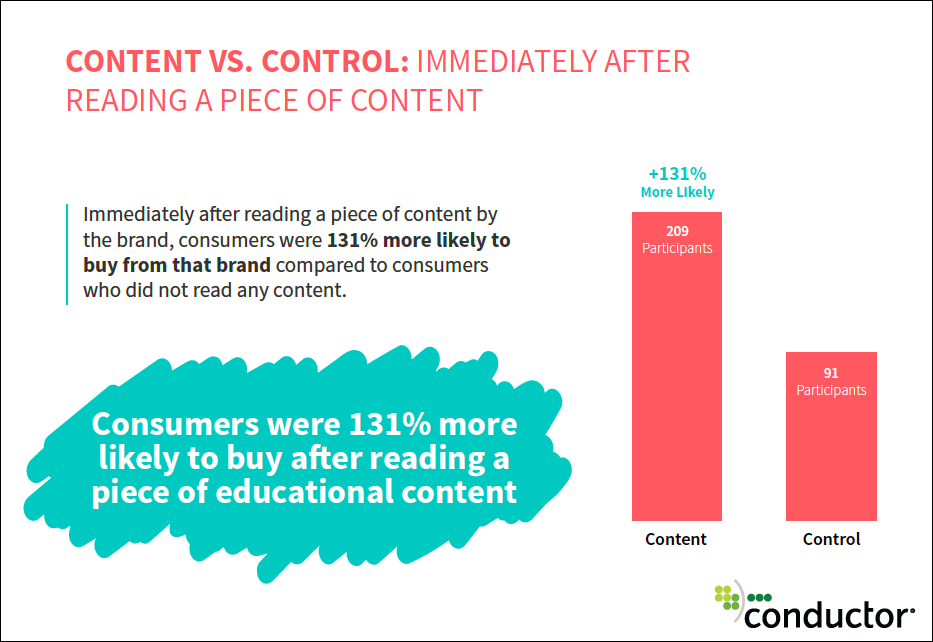 Interestingly, when survey subjects were retested a week later, those that had read brand-authored educational content were still 48 per cent more likely to buy from that brand than those who hadn't read the educational article.
And here's the kicker – respondents who had read the educational content found the brand more trustworthy a week later and said they felt a greater affinity with the brand than they had immediately after reading the content.
That suggests that educational content has a two-fold impact on leads. It makes them more likely to buy immediately after reading the content, and continues to build their trust in your brand over time.
Psychologists call this effect 'rosy retrospection'. It means that, rather than dissipating over time, the consumer's positive memory of their experience with your brand becomes idealised over time.
Your Monthly Stats Round-up
Cash loses its crown, Amazon is the king of the online jungle, marketers are still having a tough time customising their content, emojis are so hot right now, and Aussie's continue our Facebook addiction.
For the first time, card purchases account for more than 50 per cent of retail transactions in the UK.
BRC PAYMENTS SURVEY 2016 from BRC on Vimeo.
A massive 37 per cent of all consumer spending in the US goes through Amazon.
Only 32 per cent of marketers said they are successfully adapting branded content for different audiences.
New research found that email open rates increase by between five and six per cent when an emoji is included in the subject line of the email.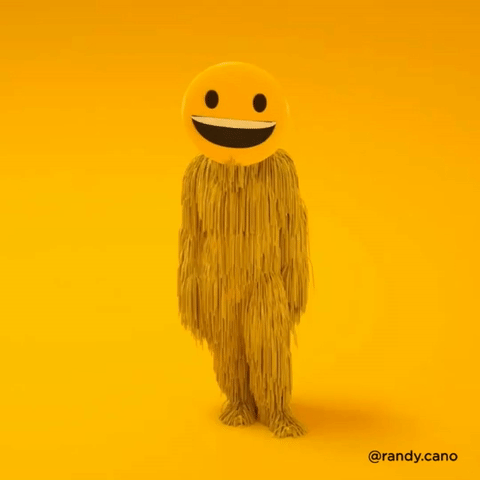 Here's what Aussie's were doing on social media in July:

50 per cent of us logged into Facebook at least once per day.
WhatsApp now boasts close to 5 million Australian users.
Around 8 million Australians now have a LinkedIn profile.
Your Monthly Must-Read
How to become an Instagram pro in five easy steps
We're loving Kim Walsh-Phillips' Ultimate Guide to Instagram for Business, and we reckon there's about 600 million reasons why you'll love it too.
That's the number of viable customers you can tap into with a savvy Instagram campaign, and Walsh-Phillips shares the five-step Instagram strategy she used to generate $7,182 in 21 days.   
Walsh-Phillips also makes a strong case for why you should be marketing your brand on Instagram. She says brand engagement on Instagram is:
10 times higher than Facebook
54 times higher than Pinterest
84 times higher than Twitter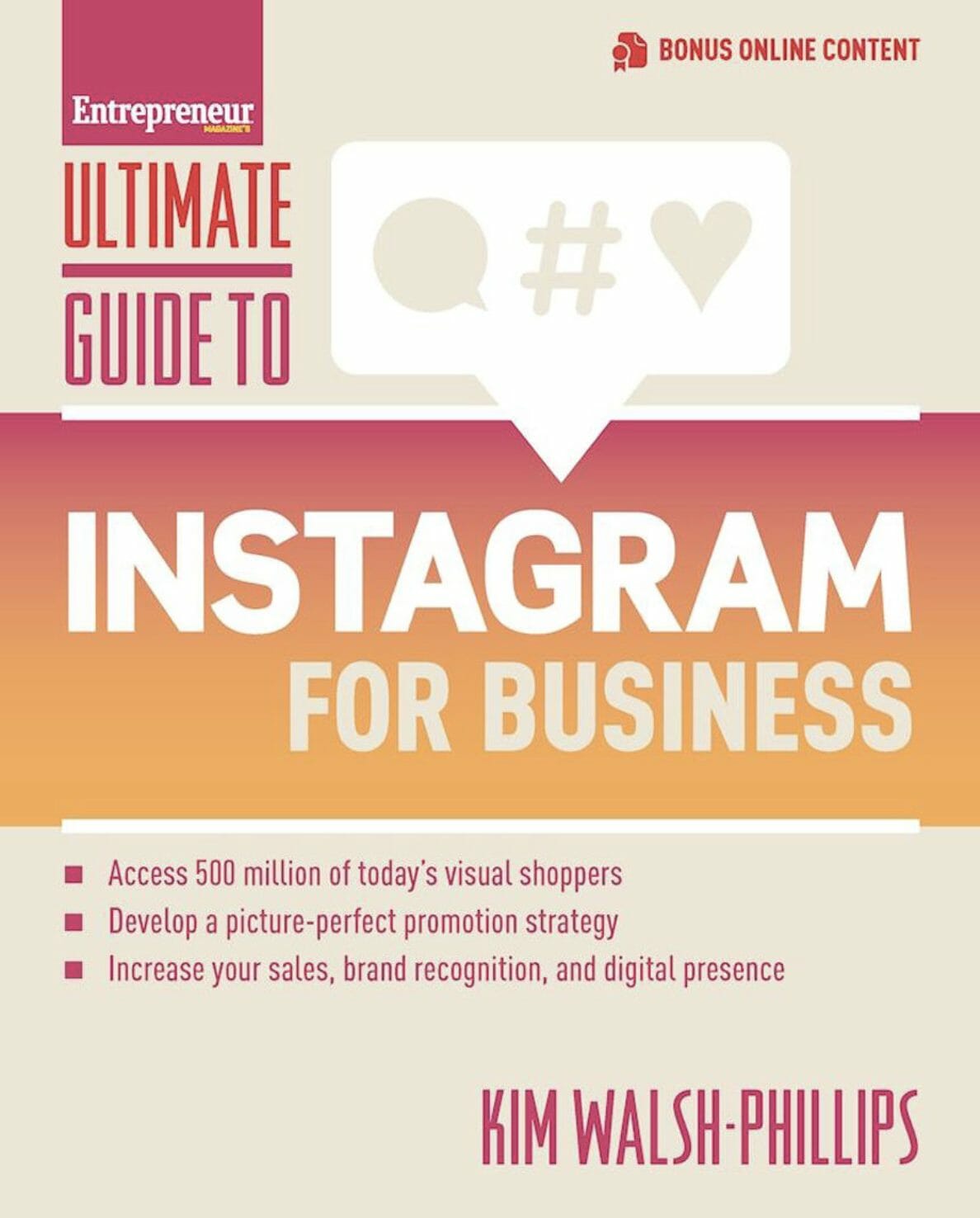 Convinced? Here's a condensed version of her five-step organic Instagram strategy:
Step 1: Define the primary focus of your Instagram page
This should relate to and align with your business. She shares an example of a fitness guru focusing on 15-minute workouts you can do while travelling.
Step 2: Include your call-to-action in your Instagram bio
Walsh-Phillips calls it a 'lead magnet'. She included a link to a downloadable ebook in her Instagram bio. The link connected to a landing a page where leads could enter their email address to download the report.
Step 3: Use targeted hashtags in your posts
Walsh-Phillips recommends visiting competing pages in your niche to identify the hashtags they use, then include them in your posts to attract the right leads.
Step 4: Post daily
Posting once a day with the hashtags you identified in step three is a must, says Walsh-Phillips. She recommends WordSwag as her preferred tool for creating Instagram posts.
Step 5: Move them through your sales funnel
Once you've attracted the lead with the right hashtags, got them interested in your posts, and captured their email address with your lead magnet, Walsh-Phillips suggests following up with marketing engagement emails to keep the lead moving through your sales funnel.
News From Google HQ
Google remains the undisputed king of search. That's why we've gone straight to the source to get the scoop on the latest news coming out of Google HQ.
New look for Image Search – with 'buy' links
Google is pimping its Image Search function with the addition of a new badge that will appear on some images. The badges aim to notify users when an image links to more content like a recipe or video.
Online retailers should also take note that the badge will identify product images where relevant and link to a 'buy' page.
The new badges have been added to Image Search on the Google mobile web in Australia, and appear as a small icon in the bottom lefthand corner of the image.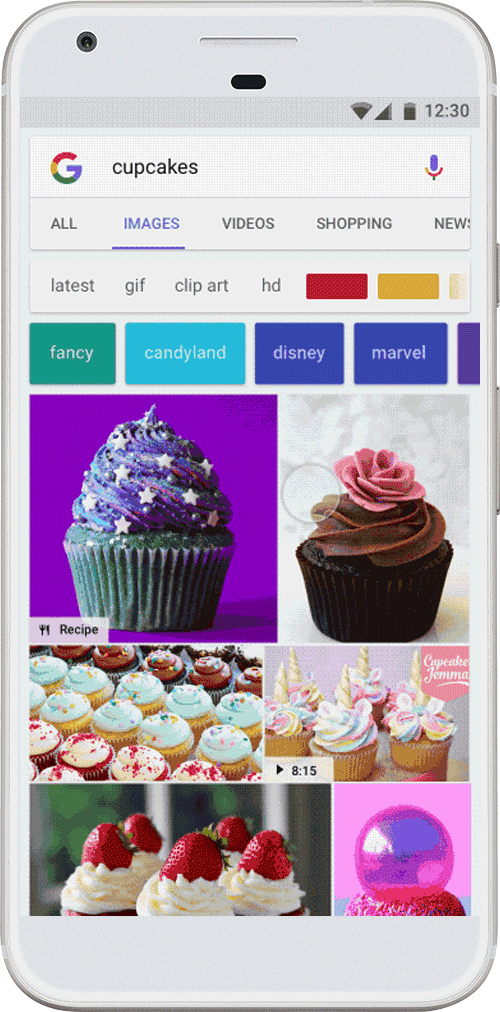 Google Chrome sends Flash to trash
Google has gone cold on video application Flash. While just three years ago 80 per cent of desktop Chrome users visited a site with Flash each day, today Flash usage has dropped to 17 per cent and continues to decline.
This month, Google announced it will stop supporting Flash completely by the end of 2020. It will phase out Flash over the next few years, first by asking your permission to run Flash in more situations, then by disabling it by default.
That means digital marketers are officially on notice. If you currently run any web content on Flash, it's time to convert it to a more popular open web technology post haste.
Google to launch personalised news feed
Google is set to land a blow against Facebook with the launch of a personalised Facebook-style news feed on its search homepage.
Google will use an algorithm to display new stories, features, video and music it thinks you'll like based on your search history.
The company has yet to confirm whether it will allow ads or sponsored posts into its new feed, but digital marketers should watch this space.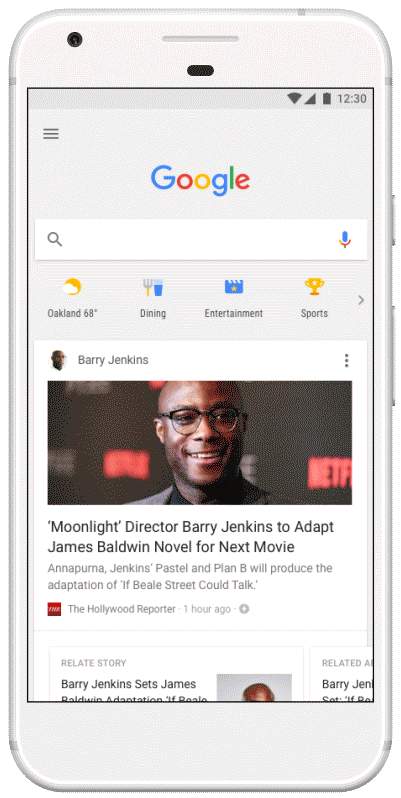 Remember – subscribe to our brand spankin' new weekly for the best digital marketing learning.
One email.
Once a week.
All the weekly marketing insights you need – in one neatly wrapped package, delivered straight to your inbox.
If you haven't already – get amongst it now – and keep your digital marketing knowledge one step ahead of the furious chasing pack of your competitors.