Reminders.
We all need them.
A shopping list, a phone notification or even an abandoned cart email.
Automated reminders are here to make our lives easier. They're kinda like a gentle tap on the shoulder from your parent – just without the annoying condescending 'I told you so' look that normally comes along with it…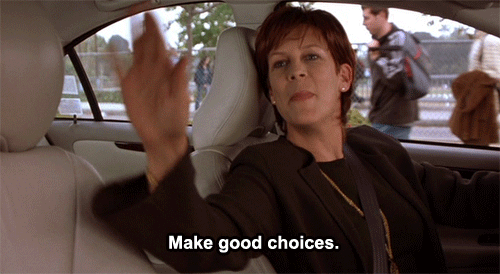 Imagine, for a moment, you're managing a jewellery store in a busy downtown mall.
A customer walks in on a gift shopping expedition for their partner's birthday.
The customer looks frazzled – it's probably been a long day, and this shopper seems to be in quite a rush.
You see the look in their eye – a mix of confusion, indecision and uncertainty.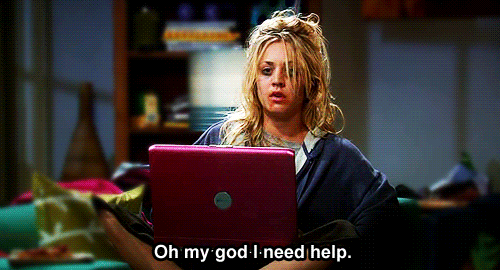 The customer picks up pair of expensive earrings, inspects them for a moment, then places the product back down.
As an experienced retail professional – what would you do next?
I'll bet your reaction would be something similar to this…
You see the customer looking at a pair of expensive earrings and ask if they need any help.
The customer politely declines.
Some might step back at this point and allow the shopper to keep browsing.
A more perceptive salesperson might ask the customer if there were any questions you could answer. Maybe even check to see whether the shopper was looking for a gift for a special occasion.
Seems like a common sense approach, right?
This type of interaction happening every minute in malls across the world.
So why is the same interaction so different online?
Why do so many ecommerce brands get this customer service situation so wrong?
Imagine this same customer's experience transferred to an ecommerce context.
A shopper adds the earrings to cart, only to abandon the cart before checking out. Lots of ecommerce brands do nothing. Some ecommerce brands trigger the obligatory abandoned cart email urging the customer to complete their order.
No questions asked.
No offer of help.
No friendly advice given.
Some ecommerce brands follow this immediate abandoned cart email with two or three more, each 'reminding' the customer to finish their order.
Now, if we take this ecommerce customer experience and transfer it back to an in-store context – the whole thing starts to seem a little crazy.
The customer picks up the earrings, considers the purchase, and decides to keep browsing. The ecommerce marketer walks up to the customer, taps her on the shoulder and asks her to buy the earrings. This, unsurprisingly, does not change the customer's mind.
The customer continues shopping, only for the same shop assistant to tap the customer on the shoulder and 'remind' them to buy two or three times more, with a couple of 10% or 20% discounts hurled in as a last ditch incentive to make the sale..
Do you think you'd return to a store if you were continually urged to purchase an item you weren't ready to buy?

Probably not.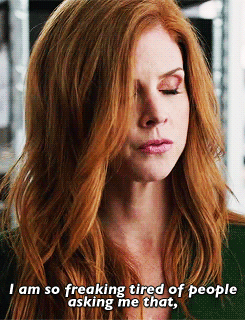 Too many ecommerce brands turn their abandoned cart emails into the equivalent of an irritating street hawker, relentlessly pestering shoppers with a promotional barrage of desperation.
Your abandoned cart email needs to be a digital version of the friendly customer service assistant.
The purpose must be to help, not to sell.
The checkout conversion may be the outcome, but it cannot be your only goal.
Instead of telling customers to finalise the sale, help the customer answer any questions, reduce any uncertainties and solve any problems before you ask them to buy (and you don't have to de-value your brand with mindless discounting either).
I'm going to explain exactly how your ecommerce brand can help your customers into a sale with the type of abandoned cart email program that turns browsing shoppers into loyal repeat customers.
What is Abandoned Cart Email Automation?
Let's start with cart abandonment.
This refers to the instance where a potential customer adds a product to their cart and leaves without finalising the purchase.
And for those readers not familiar with email automation – this term refers to the practice of sending an automated email (or a series of multiple emails) to remind a customer they have left a product/products in their cart.
Rather than labouring through my detailed attempted explanation, you can just watch this ingenious 2 minute abandoned carts explainer vid from our fellow online marketing primates over at MailChimp.
So now you know what abandoned cart email automation is, but what about the long-term value this email marketing tactic provides?
Well, it allows you to have the chance to start a long-term relationship with your customer. You're given the ability to start a conversation with them and answer customer questions.
Why your ecommerce business needs a abandoned cart email automation series
Let's begin with the purpose of setting up a cart abandonment system.
I want to spell out the importance of abandoned cart email automation with the help of a stark statistic pulled from Cooper Smith's Business Insider shopping cart abandonment article. Let me just leave this sentence here for you…
"Three-quarters of online consumers plan to return to their shopping carts and finalise the purchase."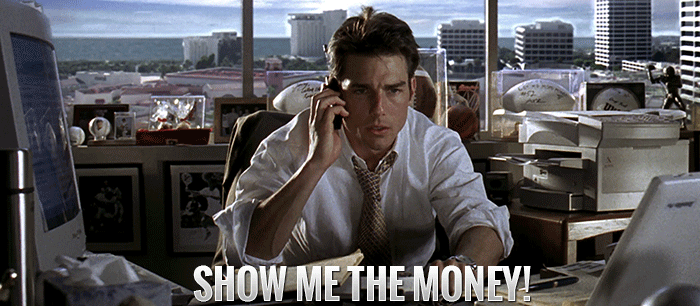 Yep. Just think about those sales you could be losing without an abandoned cart email automation series.
I'm going to assume my work here is done – anyone not convinced of the value of an abandoned cart email can shut down their browser now.
For the rest of us who do care about the potential for recovering 75% of otherwise lost sales, I want to explain why people decide to abandon carts in the first place.
I've compared and analysed almost all of the research available (and believe me – there's a lot) to find the common trends in the psychology of cart abandonment.
According to the recent results of a study Statista produced on the primary reason for digital shoppers in the United States to abandon their carts as of 4th quarter 2016.
Statista pinpoints two main reasons why cart abandonment occurs:
#1. Due to pricing (this may also include shipping costs)
#2. The customer is simply not ready to purchase
Effective abandoned cart email automation can help you rectify both of these situations and help you convert your customer's uncertainty into sales.
How?
#1. As mentioned – abandoned cart emails can be used directly as a sales recovery tactic.
#2. Your abandoned cart emails can help you develop and nurture a long term relationship with your potential customers.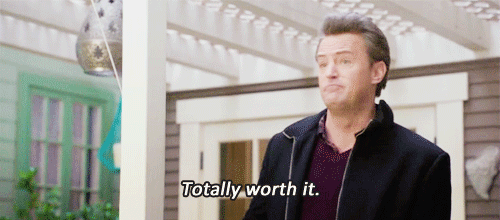 One of the ecommerce industry's most respected experts, Linda Bustos developed an infographic dedicated to Cart Abandonment Stats, and one in particular stands out as a proof point for any sceptics.
Almost 50% of abandoned cart emails are opened, and more than one-third of those emails convert with clicks back to the abandoned cart!
Still not convinced?
Studies show you can make 15% more profit on purchases recovered through an abandoned email as customers have more time to add additional items to their cart.
Apart from the long term benefits of developing a stronger relationship with your subscriber with helpful email communications – you're probably going to help yourself into a bunch more sales in the short term.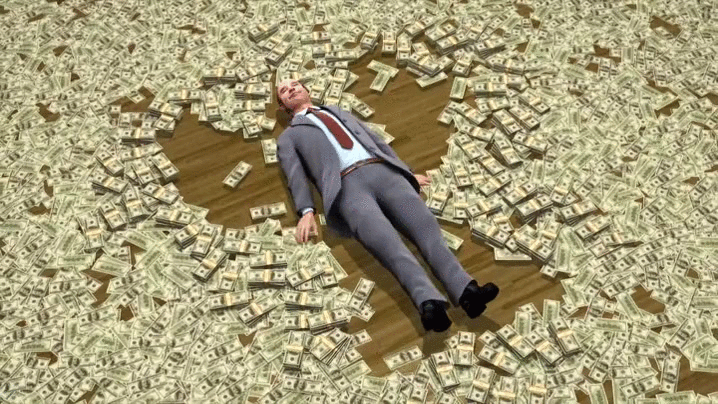 There's a simple lesson in these statistics.
Don't assume an abandoned cart means your customers didn't want your product.
There may have been external reasons for their bailout.
Respected content marketer Rikke Thomsen, from Sleeknote sums this up nicely in her recent abandoned cart email tactics article.
"It's important to mention here cart abandonment doesn't necessarily mean a visitor's lost interest. Rather, it means an obstacle—internal or otherwise—prevented them from completing their purchase.
And it's up to a cart abandonment email to help them overcome it."
There may have been a technical problem with their device, the user might have run out of time before checking out, the internet may have dropped out, or the potential customer might not have been certain enough to make a purchase decision.
If you don't follow up with the user to give yourself another chance to make the sale – you're missing out on a huge portion of revenue.
Why your abandoned cart emails must help, not just sell
Too many ecommerce brands design their abandoned cart emails for their own bank balance.
You should never consider this marketing tactic as a chance to make another sale.
The intention of your abandoned cart email is not to sell, but to help.
Your store visitors chose not to check out for a reason.
Your email should be triggered as a response to their problem. Your email should be designed to solve this problem to help your customers feel confident enough to convert and check out.
One of our mantras here at The Ecommerce Jungle Gym should act as your abandoned cart email inspiration:
"Your customers don't care about you. They care about their own problems."
Doesn't sound that nice does it?
But think about it.
If a potential customer is not ready to buy, no amount of asking them to will make it happen.
Don't just consider your abandoned cart email as another chance to blast a customer into a sale.
Moral of the story – help solve your customer's problems.
Rejoiner's incredibly useful "Abandoned cart email guide" shows you the other benefits your business can gain from employing this tactic:
#1. You can use it as a recovery sales tactic. In other words, you'll recover the abandoned order up to 15% of the time, on average.
#2. You can gain invaluable customer insights about why users didn't complete the purchase, which allows you to pinpoint the areas for improvement in your online store's user experience.
#3. You can help potential customers reduce any uncertainties and answer any questions about the order, developing a stronger relationship by providing superior customer service.
But you can't just rush around and slap together a quick email template and push 'go' on your abandoned cart email trigger.
This communication is a critical representation of your brand. Your email's content, design and message needs to be consistent with the rest of your brand's customer experience.
Greg Randall, a writer for Econsultancy, explains why your abandoned cart email needs quality creation to convert:
"Once you have a better understanding of behaviours and there is context as to why consumers are leaving, the focus turns to the content required to meet these varied needs. It's critical (to have an abandoned cart email) on the condition the content is to a high standard."
This means you can't put together any old abandoned cart email and expect it to work.
Customers need to feel like the emails are adding value to their purchase decision, otherwise you'll annoy your reader into deleting your email and black-listing your brand
Greg sums things up perfectly:
"When considering putting more effort into cart abandonment emails, don't think about it as 'capturing a sale'.
Think about it from the perspective of the consumer and force yourself to ask the following questions:
#1. What information can I provide to help a potential customer feel confident enough this product is right for him/her?
#2. And if I can achieve this, is the action clear and obvious enough on the email for him/her to act?
#3. And, if I am fortunate in that the consumer is going to make the effort of coming back to my site, is the process to complete the purchase simple and obvious?
Think like this and you can't go wrong.
If you're the abandoned cart guru who knows all the secrets to abandoned cart emails, feel free to leave now.
If you're looking to turn one-time purchasers into returning, loyal customers keep reading.
I want to share the practical, easy-to-implement tactics you need to create the ultimate, helpful abandoned cart email.
The 10 basic rules to follow for the ultimate ecommerce abandoned cart email.
Follow these 10 rules of thumb on you'll have yourself a high-converting abandoned cart email series. (Huge shout out to Mike Arsenault for his super helpful article on how not to annoy your cart abandoners – I've shared a whole bunch of his thinking here)
1. Use a customer service approach
Here's your chance to begin a relationship with your customer.
Impressions count!
Have a read of our 21 best welcome emails article for more about the importance of welcome emails and first impressions.
2. Pay attention to your copy!
I get it, writing is time-consuming and good copy doesn't come easy.
But hear me out. Your copy is what differentiates your brand from your competitors. You need to show some personality and use your language carefully to show your potential customer your brand is the right match for their lifestyle.
3. Have a clear call-to-action button
You can't afford confusion from your potential customer. Make it abundantly clear which button you want them to push. Too many options will cripple your conversion rate.
There should be one clear purpose for your email, so if you want to solve more than one problem for your cart abandonment customers – create a series of emails to keep things clean and simple.
4. Have a clear unsubscribe button
You don't want to keep annoying potential customers if they don't want to receive your emails.
Instead of irritating your prospect to the point of no return – offer up the option to unsubscribe.
You might make that sale up later when the customer is ready to purchase.
5. Make your abandoned cart email mobile friendly.
With over 50% of emails opened on mobile phones, you need to make sure your abandoned cart emails are optimised for mobile devices. Make it easy for your customers to interact with your brand and shop your store in whatever format suits their needs.
Check your own online store and email analytics to determine the types of devices most commonly used by your customers. It's hard to optimise the experience for everyone, but make sure your content renders well for the most common options..
6. Segment your customers
Have you ever tried purchasing an item only to find out you can't have it shipped to your country?
Have you then received an abandoned cart email asking you to return to cart and complete your purchase?
Smart ecommerce brands work overtime to make sure this can't happen.
Grab a magic marker, print yourself a poster, or make this mantra the screensaver for all of your employees – "Don't annoy your customers."
Personalise each user's experience as much as you possibly can to prove how much your brand cares about each individual. Smart Insights have some advice on potential segmentation rules for your abandoned cart email personalisation:
7. Send your first abandoned cart email within the first 3 hours
Did something go wrong with the purchase?
Why did your customer leave?
Use this as your opportunity to create a memorable customer service moment. Get on the front foot fast and reduce any frustration your shopper may have experienced.
Provide a clear phone number or email for the user to contact with any specific question about the order (and remember to set a clear expectation around your response time).
8. The magic number is 3
Three abandoned cart emails hits the frequency sweet spot. And I don't mean all within one hour. Your customers need some time to live their life outside their brand!
Send your first email within the first 30 minutes to 3 hours.
Your second email should be sent about 24 hours later.
Send your third email 3 days later or more. (Depending on your industry, you can extend this up to a week).
9. Use A/B testing
Where possible, use A/B variate testing to see which email templates are the most effective. Try testing subject lines, send times, copy, and different call-to-action buttons.
10. Remember to measure engagement levels
You can use Google Analytics to track engagement, conversion rate, bounce rate, unsubscribe rate and more. Measure your campaigns to pinpoint where you're going right and wrong in your campaigns.
The single most important feature of any effective abandoned cart email
Remember to consider the value you are trying to provide for your customers.
Aim to develop an abandoned cart series which removes all of the barriers between your customer and their final checkout click.
Just having an automatic abandoned cart email does not make you helpful
Forcing customers to complete a sale is not going to earn you repeat customers. Instead, it can ruin your brand's reputation.
Effective, customer-orientated abandoned cart emails help your brand establish trust, reduce uncertainty and develop lasting relationships.