As a Google Analytics agency we'll identify growth opportunities for your business. From tracking setup and testing, to interpreting all the facts and figures, we'll create clarity from confusion and turn masses of data into a streamlined roadmap to success.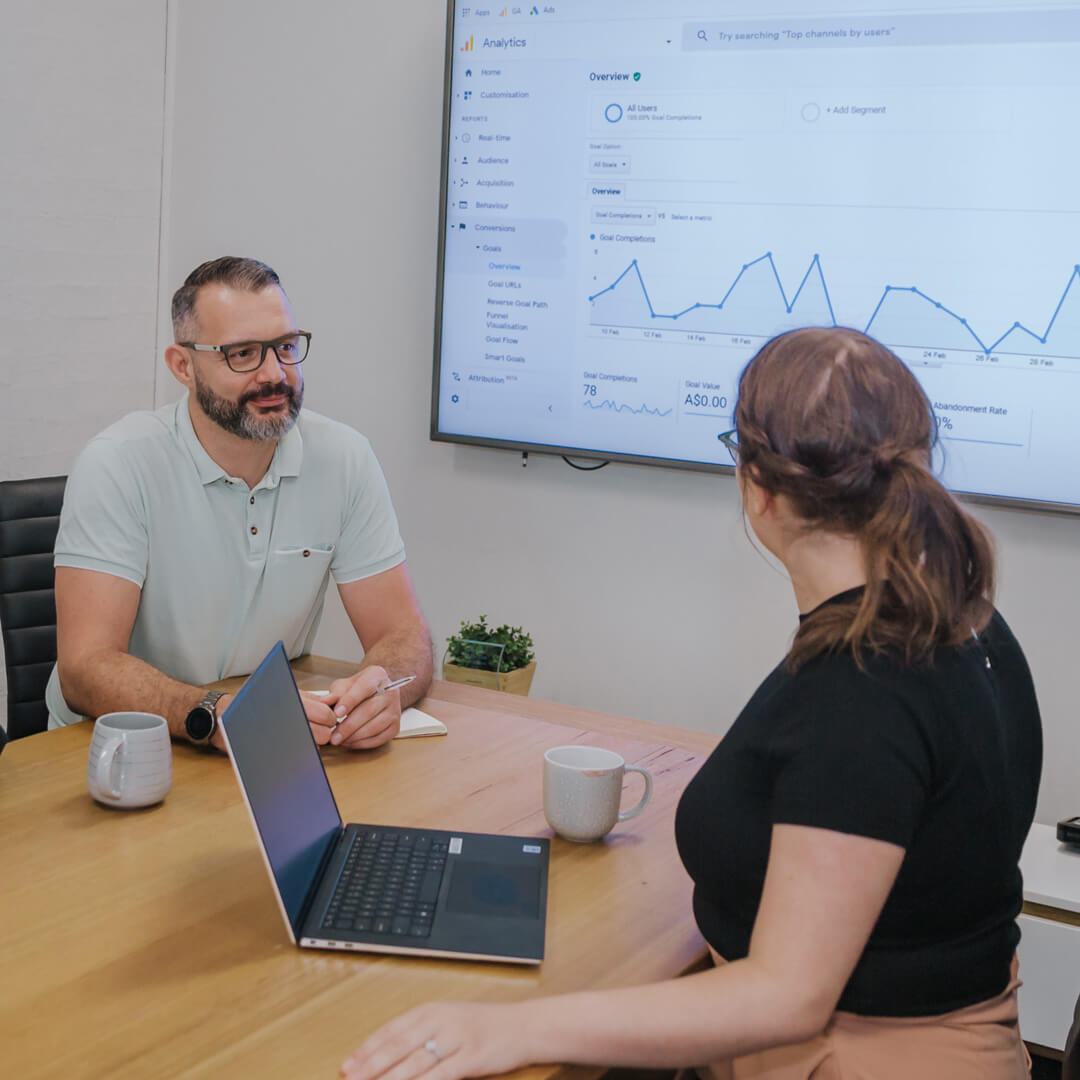 Your expert Google Analytics agency
Get performance tracking and clarity with an experienced analytics agency
To make good decisions, you need confidence in your data. As an experienced Google Analytics agency we'll improve your analytics tracking, help you interpret the data and use it to grow your business.
When it comes down to it, your business is all about data.
When it comes down to it, your business is all about data.
We help you establish thorough Google Analytics tracking and reporting which provides a level of clarity and insight into your data that your competitors simply don't have.
Google Analytics with Gorilla
We assist with the full Analytics process – from best practice implementation of your Google Tag Manager and Google Analytics accounts through to reporting customisation. We put the data you need at your fingertips.
At Gorilla, we believe in marketing led by data. We've helped everyone from startups to multinationals maximise their tracking and reporting with Google Analytics and we can help you too.
Below we've outlined some of the key Google Analytics services that we can assist you with. If you have any questions, please let us know.
We'll get to know your business and your customers, develop key messaging and deliver a data-driven strategy that connects you with your ideal audience.
We'll use art and science, creative thinking and laser-focused targeting to deliver real results and help you reach your goals.
We don't set and forget. Our hard-working specialists will continually revisit, revamp and revitalise your strategy to get the best possible outcome.
We've got everything covered.
We make everything clear, easy and actionable. From tags, triggers and variables to interpreting your data, our Google Analytics professionals can provide transparent, jargon-free services to companies of all sizes and industries.
Great communication and service, highly recommended.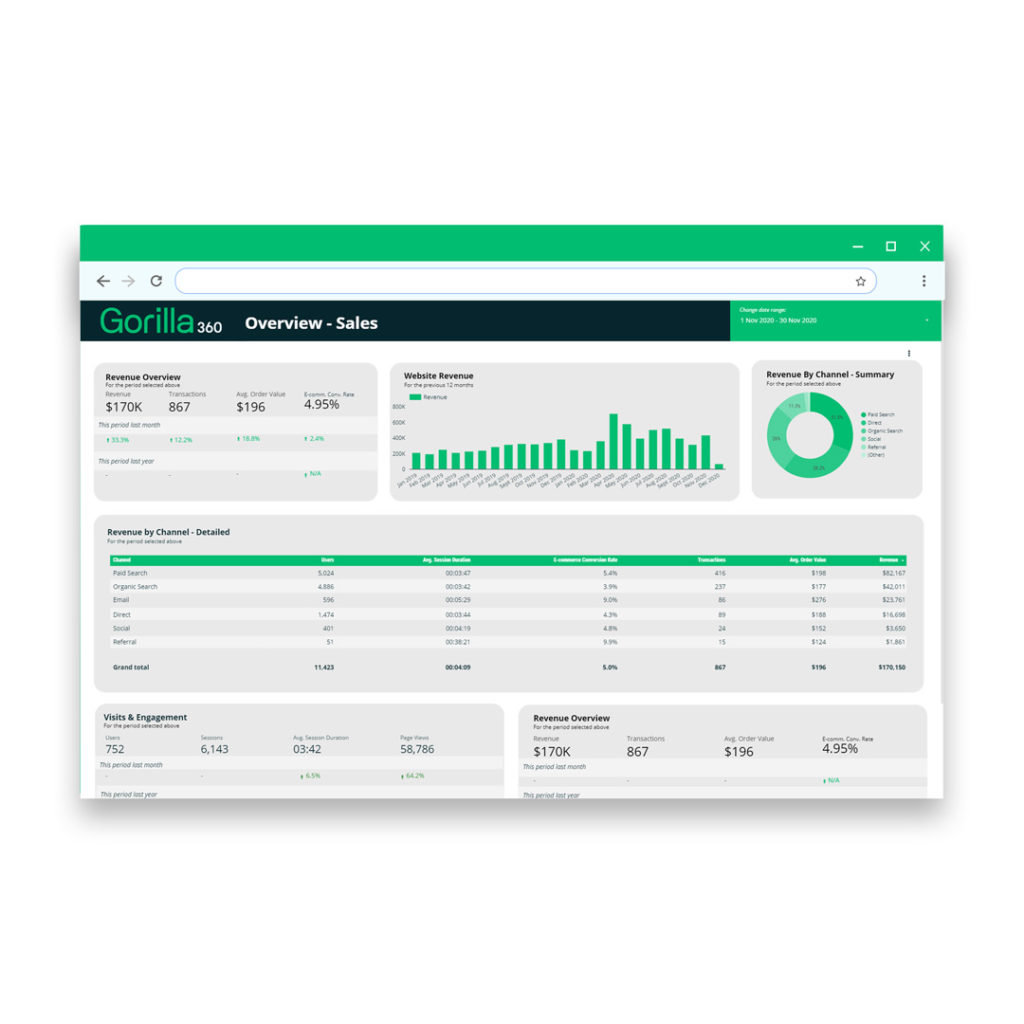 Make the most of your data by understanding it. Need an analytics audit? Advanced configuration? Actionable insights? We can help.
The Gorilla difference? Clarity. Our biggest strength lies in making the complex understandable and providing clear, actionable solutions.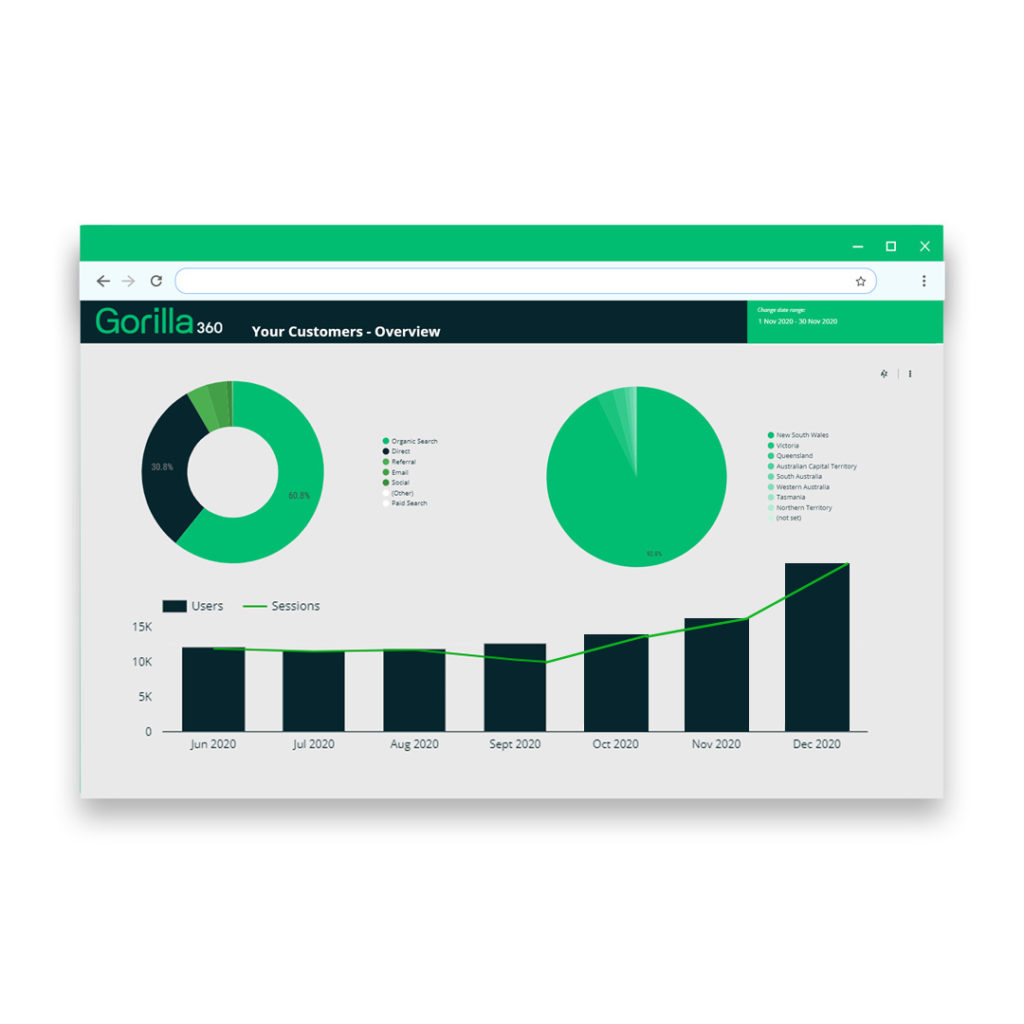 Got a project? Let's chat
Tell us a little about your business and we'll be in touch, fast.