We're
a Meta Advertising agency with a difference
. Connect with your ideal audience through scroll-stopping Facebook and Instagram Ads.
We have had the pleasure of working with the team at Gorilla 360 for over three years. Melissa and Nathan are bonafide experts who have been instrumental in the growth of our business.
– Steven Gibbs, Golf World
Right content, right time, right audience.
We'll craft impactful ads that resonate with your ideal customers and drive more people to your website.
Grow your business with a transparent, results-driven Facebook Ads agency
We'll get to know your business and your customers, develop key messaging and deliver a data-driven strategy that connects you with your ideal audience.
We'll use art and science, creative thinking and laser-focused targeting to deliver real results and help you reach your goals.
We don't set and forget. Our hard-working specialists will continually revisit, revamp and revitalise your strategy to get the best possible outcome.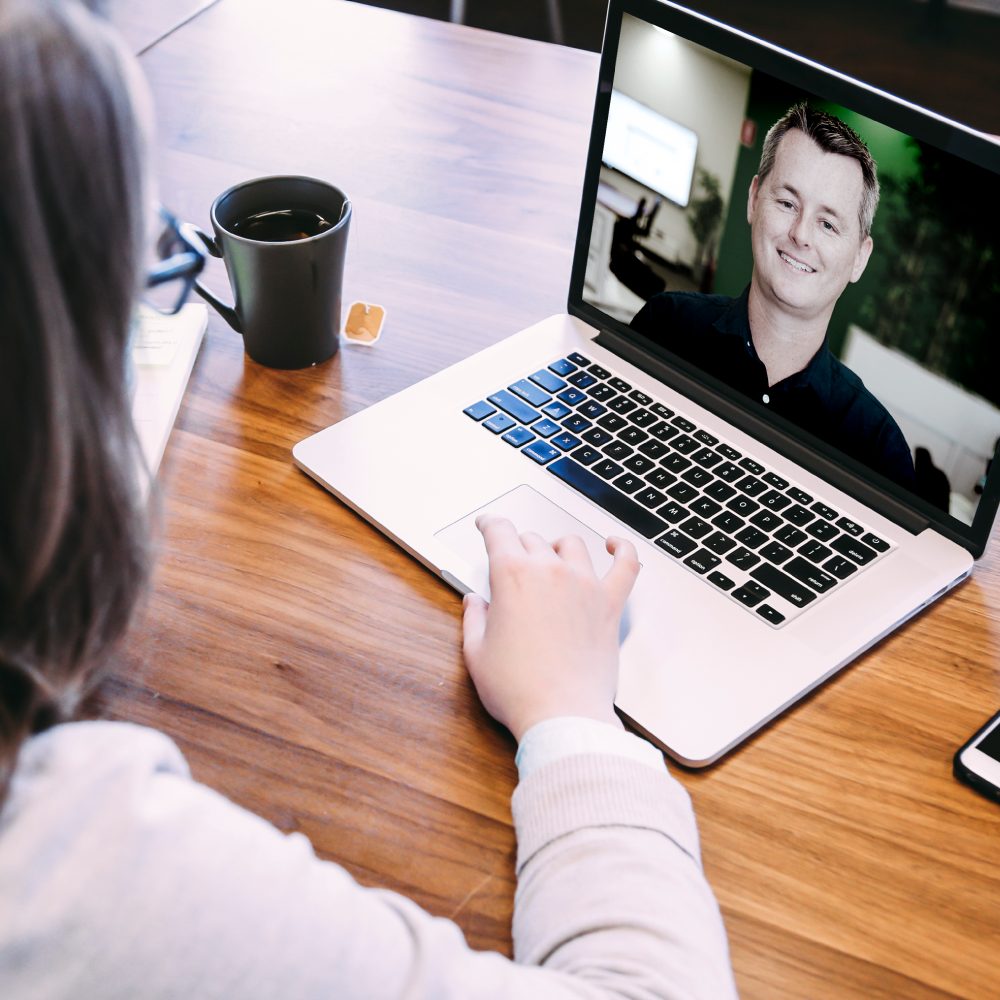 We'll dive into your Facebook and Instagram ads and discuss ways to boost your performance.
We can talk about your goals and dig into the details including ad creative, audience targeting, conversion tracking, landing pages and more.
We've got everything covered.
New customers are waiting for you. We'll help you connect with them using a clear Facebook Ads strategy. We crush confusion, showing you exactly where to invest to grow your business.
Gorilla undertook rigorous testing of digital advertising channels to understand the best performing tactics before deploying strategies that sourced us the highest quality leads at the lowest possible cost. The team at Gorilla 360 are a pleasure to work with and I would recommend them to anyone seeking to optimise their digital presence.
A Facebook Ads agency that does it all
Australia has over 15 million active Facebook users – that's a colossal potential audience to tap into.
Facebook also has unique tools for creating tailored audiences and offers a range of advertising solutions to reach them. If you want to grow your brand, build your audience and increase sales Facebook Ads is definitely for you.
We're not your average Facebook Ads agency
At Gorilla 360 we have the expertise to grow your business and we're passionate about helping innovative businesses take down the big guys with the power of Facebook's targeted promotional tools.
We can help you meet and keep the right customers at the lowest possible cost, and we're not just interested in likes, shares and follows. It's what's behind the click that matters. We'll help you develop a program that converts Facebook users into customers.
What makes us different?
Our focus is on clarity and simplicity. We won't overwhelm you with jargon – we cut through the smoke and mirrors to give you a genuine understanding of what we're doing, and why we're doing it
We give you a clear roadmap of your advertising strategy. In line with our value of transparency, we explain every facet of our Facebook Ads plan and what it means for you. We never leave our clients in the dark
We provide regular, easy to understand reports so you can see how your Facebook Ads content is performing. We keep in touch with phone calls, meetings and reports so you stay in the loop
We educate and empower your team to make the most of your Facebook Ads
Our dedicated team of marketing experts genuinely care about our clients. We're truly committed to growing your business and we love nothing more than seeing you succeed
Our Facebook Ads Newcastle, Sydney and Brisbane based experts can get the job done.
What do I need to know about Facebook Ads?
As a trusted Facebook Ads agency we've got access to all the latest advertising innovations along with many years' worth of Facebook Ads experience — basically, we know what works. Our direct contact with Facebook means we keep our finger on the pulse of new developments and help you make the most of them.
We have the insider knowledge to make the most of Facebook's capabilities and drive better results for you. We've worked with big and small companies for over 10 years, our Facebook specialists have seen it all and we can make your goals happen.
Here are a few reasons you should consider using Facebook Ads:
Reach a wide audience – with over 15 million active users in Australia, regardless of your industry there's a huge chance you'll meet more customers on Facebook
Targeted advertising – Facebook ads allow you to target specific audiences based on demographics, behaviour and location data. You can even use your website's emailing lists to target your existing customers, or ones with similar traits
Audience creation – We help build up a clear customer profile with you so we can establish your target audience and tailor our campaigns towards them. Put simply, we put your money where it works best by targeting audiences most likely to buy your products
Brand building – You can interact with your audience, build a sense of community, share engaging content and cultivate customer feedback. The audience targeting capabilities of Facebook Ads mean you can tailor campaigns to highly specialised audiences and maximise your sales opportunities
Instagram – Whether you share content from Facebook across to Instagram or create separate content, the two platforms work hand in hand to spread your message further and reach a wider audience. It's essentially a two-for-one
If you'd like more detail about the Facebook Ads services we provide, you can read on below.
Our Facebook Ads Newcastle, Brisbane and Sydney agencies would love to work with you. If you have any questions, or you want to talk with a Gorilla Facebook Ads specialist about your brand's program – set up a chat right now.
Facebook Ads with Gorilla 360
When you deal with us, what you see is what you get. We are passionate about providing an honest, transparent service free from jargon and confusing waffle. We're completely transparent in what we do, we explain everything in plain English and make sure you're on board with our decisions every step of the way.
As a leading Facebook Ads agency, our team will maximise the return from your ad spend. You don't need to sweat over the finer details of your Facebook campaigns. We'll help you use the incredible targeting capabilities of the platform to find and convert new customers and re-engage existing ones.
We take care of every aspect of your Facebook ads campaigns:
Audience targeting – We'll analyse your website traffic and customer base to help you target the right audience with your campaigns. Facebook has fantastic audience targeting capabilities and we use them to create brilliant results
Brand building – Facebook is one of the best platforms for promoting your brand. We'll help you raise awareness and engage with your audience via Facebook Ads
Campaign creation – From planning to execution we take care of every aspect of campaign creation including audience choice, messaging and analytics
Facebook Ads account setup – We guide you through the process of setting up a Business Management account on Facebook then set up your Facebook Ads account for you, along with pixel and catalogues
Creative – We'll advise you on what creative content will drive the best results including video, graphic design, infographics and copywriting
Optimisation – This is an overarching term which essentially means we never stop improving your marketing. We refine your audience, review your content and optimise your spending to ensure you get the most bang for your buck
Organic content advice – While we don't manage organic Facebook pages, we can advise you how to best use it in conjunction with Facebook Ads. If someone clicks on your ad and goes to check out your page, they want to see fresh, up-to-date content. Facebook Ads and organic are like a toothbrush and toothpaste – they definitely work best when used together!
Facebook is the largest social media platform in the world. It's a huge audience base to tap into and it provides unique opportunities for brand development, audience engagement, lead creation and sales creation. If you want to find out more about how Facebook Ads can grow your business, chat to us!
Need effective Facebook Ads, Sydney businesses? Get in touch with our team today! We have offices in Sydney, Newcastle and Brisbane.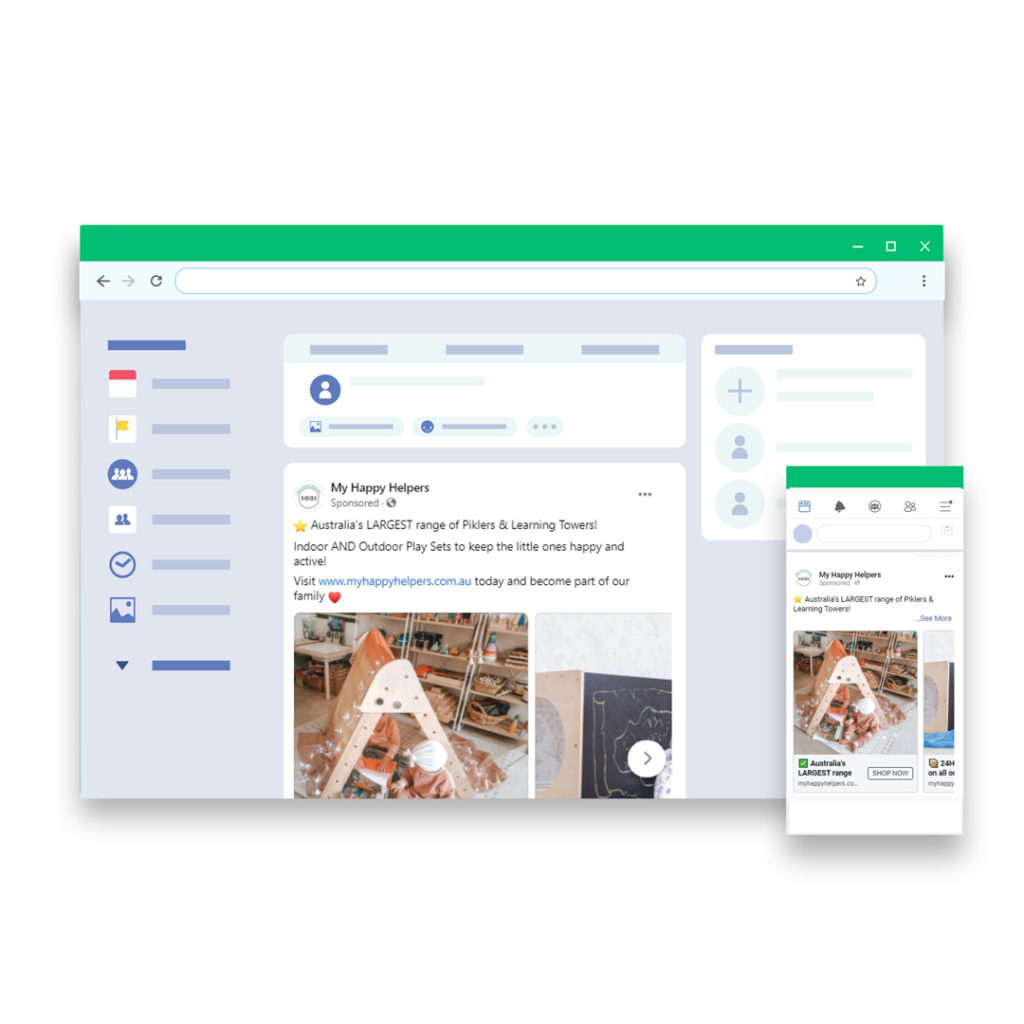 Confusion is costly. Crush confusion and grow your business with a clear Facebook Ads plan.
Goodbye confusion, hello customers
Ready to attract more customers? Our Facebook Ads experts will make it happen – more customers, more sales, more growth. Simple.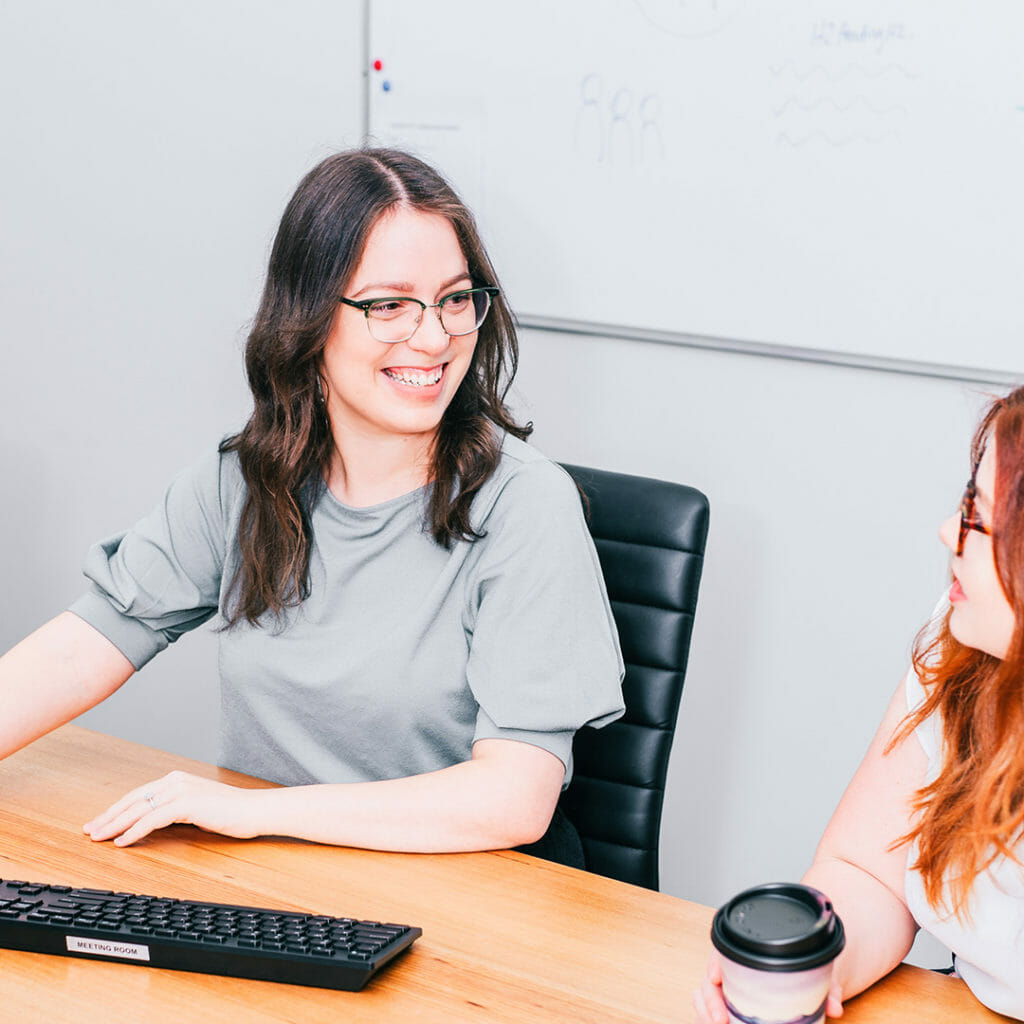 Got a project? Let's chat
Tell us a little about your business and we'll be in touch, fast.