Time for a little ecommerce marketing riddle…
What's the one thing an unknown ecommerce brand needs to convert a potential customer into repeat buyer?
Without it, you'll be lucky to make one sale.
When you earn it from your customer, you need to do whatever it takes to keep it.
If you lose it, it's almost impossible to get it back.
Still not sure?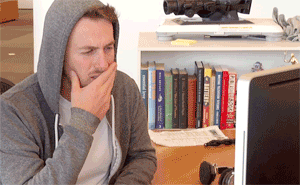 It's something you can't buy, but once you've got it, you can lose it in an instant.
It's the one thing you need to build to attract, convert and retain more customers.
What is the answer to our little fortune-cookie riddle?
TRUST.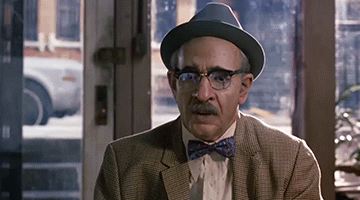 How can your ecommerce store earn, and keep trust?
Too many ecommerce stores expect their online store to shoulder all of the responsibility.
But it's presumptuous to think all shoppers can go from knowing nothing about your brand to making a purchase with nothing more than an ad and an online store.
How do you answer the questions holding your potential customer back from making that purchase?
You need to reduce the uncertainties holding new customers back
You need to assure your shoppers of the quality of your products
You need to demonstrate that your brand's offering is the best value option
To place all of this burden on your category, product and checkout pages is a dangerous (and conversion rate crippling) gamble.
Instead, you need to bridge that gap between interest and purchase with regular communications over an extended period of time. Otherwise, you risk losing an interested visitor forever if they aren't convinced by their first online window shop.
Advertising, social media, PR, search engine optimisation, or any other brand awareness marketing activities can drive an interested audience to your online store.
But you need to capture those potential customers and find a way to earn their trust over time before you convert them into loyal repeat customers.
How can you capture those prospects and earn that trust?
EMAIL!
And I want to show you 3 different types of marketing technology to help you streamline your ecommerce email marketing efforts and turn those potential buyers into loyal, repeat customers.
Short On Time? Your Skim-Read Summary:
Too busy to read the whole thing? We get it: logistics, synergies, KPI's – all that stuff. Here's the skim read version. You really should read the whole article, though…
You can click on the dot point that takes your fancy and head straight to the relevant section.
The inexpensive, effective, converting beauty of ecommerce email marketing
You need to capture and convert into email subscribers as many of your online store visitors as possible. This will give you the chance to develop and nurture your relationship, earn trust, build authority and make repeat sales.
Once you have a subscriber's email address, you can communicate with them for free on your own terms (or close to it). Unlike Google Adwords, Facebook Advertising or other pay-per-click advertising activities – email marketing doesn't require repeated cash injections every time you want to send a message.
You can keep sending your new subscriber helpful, valuable information over time to gradually earn the trust required to convert interest into purchase.
Your brand remains front of mind with your subscriber, and you can keep offering incentives to entice your subscriber to shop your store.
From the time a subscriber signs in to their email (which happens 1-3 times each day) to the moment they decide to make a purchase, there are critical steps you can take to optimise your emails for conversions.
You need to maximise the helpfulness of your emails to develop that trust and nurture a long term relationship with your subscriber, but ultimately you also need to convince these subscribers to shop your store and buy your products.
The average click-through rate for emails, is only 2.48% for the ecommerce niche – in no small part because so many online stores focus exclusively on sales promotion in their email marketing.
Subscribers get tired of weeding advertising out of their inboxes.
The Ecommerce Jungle Gym dedicated an entire article to helping you personalise your email marketing to each stage of the online shopping buyer's journey. Author James Dillon explains:
"Imagine someone who does not know that your brand exists. Is sales based, promotional content all you'll need to convince them to buy?

You need to start creating content that takes your potential customer from unaware, to interested, to researching, to purchasing, to re-purchasing, then at last to the holy marketing grail – telling their friends about you."
Below is a simple example graphic James uses to illustrate the generic ecommerce customer's journey to purchase and what your content must do to convert the prospect closer to a sale.

By placing email marketing in between your customer acquisition tactics and your online store, you can bridge that information gap between interest and purchase and stop missing out on potential sales from all of those uncertain first-time shop visitors.
You need to develop the right blend of entertaining, interesting, educational and informative content to complement your transactional messages so your subscribers actually want to receive your emails.
This way, you can provide value for those subscribers not ready to buy, and still convert those who do want to shop.
3 different types of marketing technology to help you streamline your ecommerce email marketing
Subscribers need to have incentives if you expect them to convert.
Fortunately, technology can help you support the helpful, valuable content you need to develop.
I want to share some of the tools available you can use to help you manage your email marketing program and increase your conversion rates in the process.
1. How to choose the right ecommerce email marketing platform
Manual email marketing gets fairly difficult once you edge above the 500 subscriber mark.
Adding an email marketing service provider to your marketing technology stack is almost always worth the cost. The scheduling, analytics and design capabilities of these software providers are far superior to the likes of Gmail and co.
If you're serious about your ecommerce email marketing, you can't be sifting through your contact list, copy and pasting every piece of contact info each time you send out a message to your subscribers.
The best ecommerce email marketing platforms serve several critical functions for your operations that can save you and your team countless hours:
Simple (and sometimes more robust and complex) personalisation capabilities
Open, click-through, bounce, unsubscribe, and spam-tracking
Here are some of the most popular systems for creating, sending, and tracking marketing emails for your ecommerce store.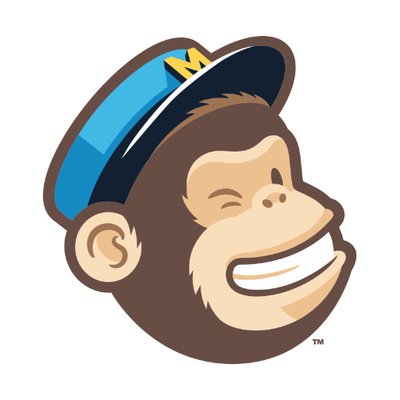 MailChimp is one of the most popular email marketing platforms in all niches, and their system is free to use for up to 5,000 contacts. Often the first choice for online retail startups, MailChimp has recently bolstered its ecommerce email automation features to become one of the best email platforms for brands of any size, budget or industry.
When your contact list grows past 5,000 subscribers, the service costs just $35 per month.
The platform also offers simple integrations for Shopify, WooCommerce, GoogleAnalytics, and many other tools you might be already using. This means you can seamlessly use more than one tool at a time – and easily integrate subscription forms, other sales tools, and more with nearly any ecommerce host.
This might be the best choice for an ecommerce startup.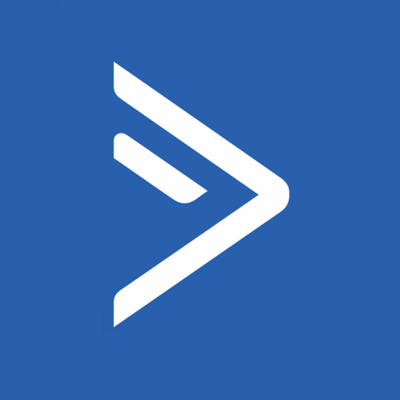 With ActiveCampaign, you will get a 14-day free trial, which gives you enough time to test the platform.
You'll be impressed with the ability of this tool to automate the sales and fulfilment process, leverage abandoned cart notifications, and make use of multi-channel messaging.
The available templates are aesthetically appealing and the platform is easy-to-use.
BigCommerce integrations are not yet supported, but that's coming soon, as they add more supported services.
The platform also provides a system for upselling customers after a purchase. You can automatically send your customer a nudge after purchase with a recommendations automation email sequence triggered after a certain time period to suggest a similar product or offer helpful advice about cleaning, upkeep and maintenance.
The cost for ActiveCampaign is $24.65 per month, directly comparable with MailChimp. This tool is best suited for small businesses looking for one simple and inexpensive option to handle automation, email newsletters and customer information.
The 30-day free trial offered with GetResponse gives you a month to decide whether or not the platform is suited to your needs. After that, you'll pay $25 per month.
This tool is more than just an email platform. GetResponse also has a system for creating and distributing webinars with analytics to help you track the customer journey.
Are you wondering how webinars relate to ecommerce? If you sell cooking products, you can use the webinar marketing system to help you show customers how to use your products with inventive recipes. If you're a pet supplies retailer, your customers might like to see pet training and care webinars. Brands looking to inform and educate their niche with high-value content will appreciate the lead-capture capabilities of the GetResponse system.
High-converting web forms and landing pages can help you increase your subscription rate and personalise your email marketing in step with your customer's journey.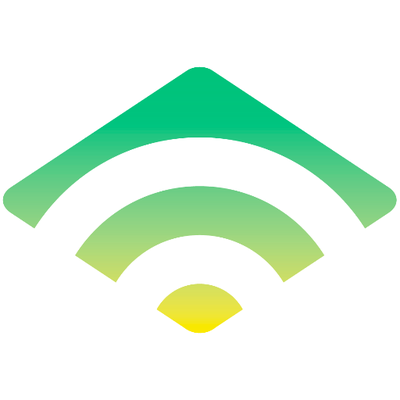 Klaviyo's email marketing software gives you the chance to turbo-boost the growth of your online store.
It's a powerful system, with incredibly valuable features – but it won't help you grow your business on its own. It takes time and experience to get the best possible results from your Klaviyo ecommerce automation program.
Ecommerce automation programs are intricate and complex. You need some significant email marketing experience and structured processes to manage automation sequences successfully – but the return on investment can be exponentially superior to other marketing tactics.
Klaviyo is a strong and robust system designed specifically for ecommerce marketing pro's. If you are prepared to learn about the platform and continually measure an optimise your automation campaigns, Klaviyo could be the best value purchase your business has ever made.
If you don't maximise the features of the Klaviyo platform (or worse – you use the automation capabilities incorrectly), you could end up wasting a stack of cash.
This platform is best suited to advanced marketers and ecommerce brands with dedicated digital staff.
2. The best ecommerce customer relationship management platforms
Customer relationship management (you probably hear it shortened to CRM) is a growing niche in the software as a service industry. Without some sort of system to track email interactions from customers, you will be either stuck with an office full of sticky notes, or you'll miss the chance to contextualise your marketing.
As the name suggests, CRM software helps you build better relationships with your customers. CRM technology helps you track the actions of your email recipients throughout the buyer lifecycle.
These features don't help you make more sales in and of themselves.
The technology needs human analysis and management to convert this data into sales and repeat customers.
By carefully segmenting your subscribers based on their actions, past behaviour and preferences – you can personalise the messages sent to specific customers to improve their experience with your brand. If you and your team can develop a process to manage and leverage your data, you can use the insights from your ecommerce CRM system to develop powerful, high-converting email campaigns.
Here are three of the most popular ecommerce CRM systems you should consider.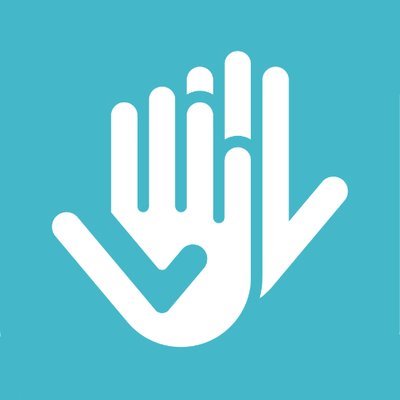 One of the highest rated CRM platforms in the industry is TeamGate. Many of TeamGate's customers and various technology reviewers focus on their exemplary customer service. The brand has received several awards to back up these claims.
This system is free to try. After your initial trial, you will pay $9-$39 per month, depending on the size of your organisation. The basic plan allows up to five salespeople to use the dashboard.
TeamGate's CRM system allows you and your team to use interaction-tracking, email synchronisation, reminders and follow-up notifications, lead management, activity reporting, multi-level permissions, business analytics, and much more.
This platform allows you to maintain a holistic view of your email marketing by using the 360-degree insights to craft more personalised customer messages.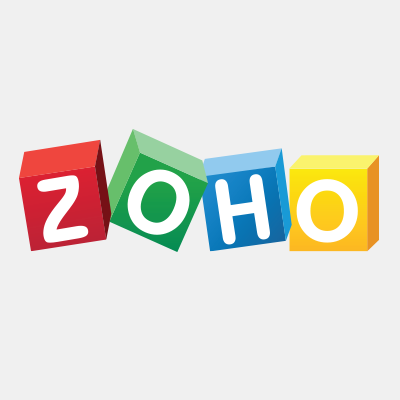 Zoho isn't just for CRM. This platform offers project management, ad-free email, accounting, an app creator, and of course, much more.
Because of sheer versatility, this system maintains its popularity.
The CRM package will cost you between $10-$100, depending on your company's size and specific needs.
A basic account will give you access to sales forecasting, reports and dashboards, a document library, roles and profiles, mass email, call centre connectors, and more.
You can choose to integrate the system with your current marketing tools, or synchronise all of your Zoho tools to keep everything in one place.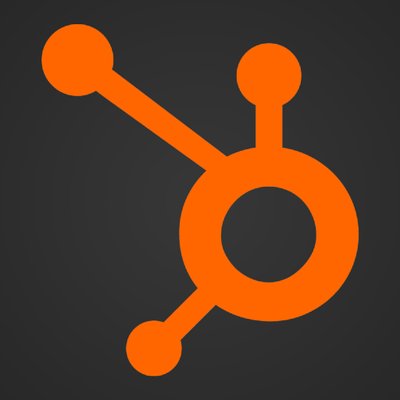 For the serious email marketer, you won't find many more powerful ecommerce CRM platforms than HubSpot. The fast-growing Boston-based startup is the industry leader in CRM and marketing automation tech. Though Hubspot's system is more expensive than most, it's a proverbial smorgasbord for any marketing pro who is hungry for automation support.
From inside the CRM dashboard, you can send and track emails (and you can even build an entire website). Hubspot allows you to track subscriber's behaviour and integrate social media, search, email, website and referral traffic into one manageable dashboard.
This tool has complex capabilities, but it's still easy to use for any experienced marketer.
In addition to Hubspot's CRM, the brand's content marketing team provides some of the internet's finest and most reliable free training for inbound marketing, sales, and email marketing.
3. How to improve your ecommerce email headlines (and that all-important click-through rate)
Remember that industry benchmark click-through rate of less than 3%?
You can do better.
And average ecommerce email open rates are less than 17%.
You have to do better than that.
But you've got to work hard to produce consistently quality content, and attention-capturing headlines if you want your email marketing performance to be the exception to the rule.
Subject lines should make people want to click on your link.
The in-text headlines of your email must make your content scannable and encourage that super important click-through.
It's for this reason you need to test, measure and maximise the value of your subject lines and in-text headlines. Lucky for you, there's a couple of email marketing tools designed to help you improve this aspect of your email.
Here are two of the best quality 'headline analysers' for you and your team to check out.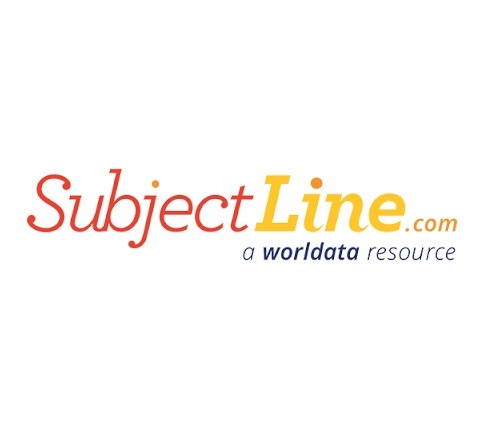 The free rating tool at subjectline.com is used to test the deliverability and clickability of a subject line, on a scale of 1-100 – an invaluable helper for any ecommerce email marketing pro.
The algorithms for testing with this tool are based on analytics from over 3 billion emails. It gauges the odds your headline will be opened.
Based on the words used, the tool will determine your score.
Some simple subject line tips for clickability:
Use the word "you" or "your"
Use a word that creates urgency like "now" or "today"
Ask a question or create curiosity
Keep it short, concise, and relevant to your message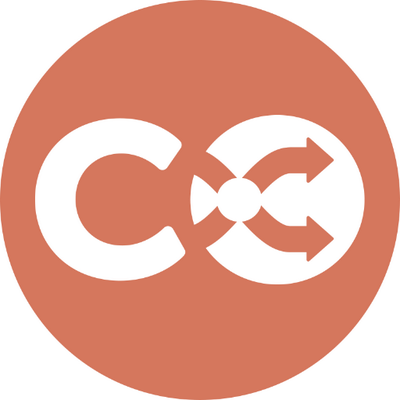 This tool from CoSchedule's content scheduling platform is one of the best headline analyser's available. Like the Subject Line Rating Tool, it grades text on a scale of 1-100.
Unlike the subject line tool, CoSchedule's alternative was designed to check headlines for content like blog articles and social media headlines. The tool will advise you on ideal length, grammar, and word-balance.
You will see a complete breakdown of your headline, and punchy tips to help you improve your work. If you can't quite figure it out at first, don't worry – you'll find the page links to external explainer content with guidelines on good practice for headline generation (including a helpful list of power words you can consider suing each send).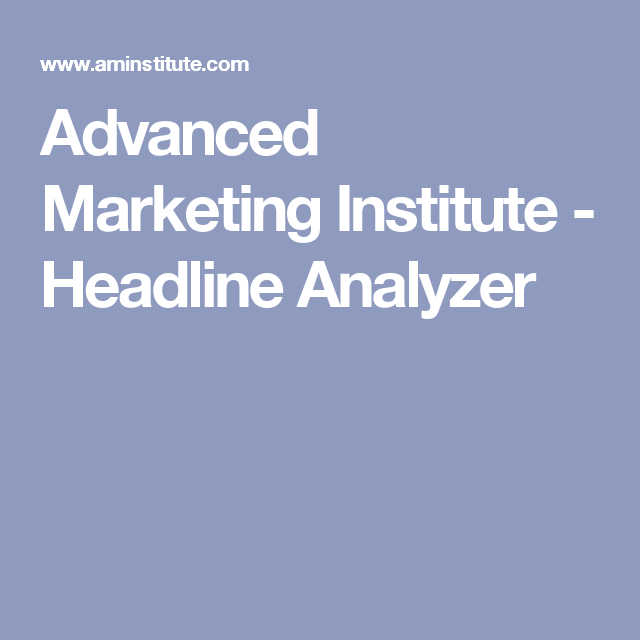 20 words is too many for a headline, and that's where the Emotional Marketing Value Headline Analyser will cut off your text. You can check the emotional marketing value of any text under that length.
The tool will give you a broad understanding of how your headline will make your subscriber feel in response (emotional, spiritual, empathetic, etc.) and what percentage of emotional appeal it will have.
The tool claims most professional copywriters' headlines will fall in the 30-40% EMV rate, while gifted writers can create 50-75% EMV.
Try this and see if you can get your headlines to strum the heartstrings of your customers. You can develop stronger, lasting personal relationships with your subsacribers – and convert this trust into repeat sales.
Some helpful ecommerce-specific email marketing resources to help your team
One last piece of must-follow email marketing advice…
Headines matter.
Title titans Upworthy, Buzzfeed and Viral Nova have built a business by developing an irresistible headline formula.
But remember, an irresistible headline without the content to live up to the promise is cruel and unusual punishment for your audience. If your clickbait headline doesn't blow your visitor's mind as it might have promised, you start to disappoint your audience.
You lose their trust.
Then you lose their attention.
Then you start losing your dollars.
So should you focus all of your content marketing efforts on creating the best headlines in the business?
If it's a long term audience you're after, you need to balance an enticing subject line with valuable, helpful content.
Jared is the Founder of US digital agency, Heroic Search – and one of our trusted expert ecommerce contributors. Jared and his team work closely with a bunch of ecommerce brands across their entire online marketing programs. After years working in this industry, Jared has a strong handle on the tools and technology best suited to online retailers. If you have any questions about a specific platform, reach out to Jared and shoot him through a quick tweet to @JaredCarrizales.