We've always said it's a jungle out there and it definitely feels like things are a bit bananas at the moment.
These past few days, we've been reviewing every single client in the Gorilla family and considering how the situation may affect them and developing individual action plans.
We're determined to help our clients (and as many businesses as possible) not just survive but thrive as we navigate the current uncertainty.
We've pulled together a list of ideas, initiatives and strategies to help you navigate this period. In particular, we want to help you:
Of course, not every idea will be relevant for every business or industry but having these in one place may spark your imagination and help you develop your own ideas and solutions.
Calm, Considered, Confident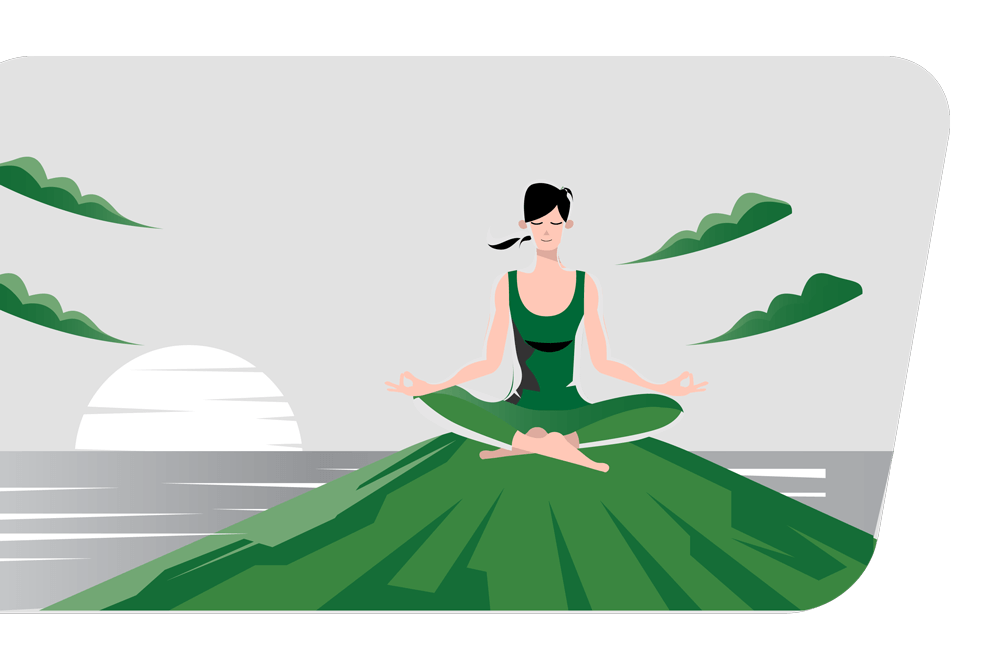 Three C words are guiding our focus right now:
Calm – while we're not discounting the seriousness of this situation and the potential impacts, we know the threat will eventually slow and recovery will come.
Considered – we're taking the time to think strategically about both the threats and opportunities that will arise for our clients.
Confident – getting good, proactive plans in place will help get you on the front foot to A) explore the potential that this unique set of circumstances presents and B) recover faster and potentially capture a larger share of the market.
Questions to consider
Challenging times create opportunities to show your genuine care for your customers and community.
As Verne Harnish said: "The key is giving, giving, giving with no expectation of return. Your customers will remember this when all of this clears up – and it will clear up!"
With that in mind, I challenge you to ask yourself these questions;
How can I support our customers?
What do they need from me right now (whether they are paying for it or not!)?
Can I turn this short-term challenge into long-term success?
What will my competitors do? Retreat or advance?
Are there any opportunities that will arise?
What can I do to 'soften the dip'?
How can I be ready to hit the ground running when the recovery begins?
Identify opportunities 
For some companies and industries, the virus will create genuine growth opportunities (and not just for toilet paper!)
Less foot traffic in shopping centres can mean more online traffic for eCommerce. Less international travel could mean more domestic travel. And we've seen medical and home entertainment products surging for our clients.
Even if this opportunity isn't immediately obvious for your business, consider the ideas below.
Think strategically
It's very easy at times like these to get busy and start "doing" without "thinking". In fact, that's almost the definition of panic:
Sudden uncontrollable fear or anxiety, often causing wildly unthinking behaviour.
I encourage you to slow down, get away from your computer screen, grab a notepad and start thinking. Take ten and make yourself a coffee. Start strategising by answering the questions listed above.
There may be less activity in-store, but opportunities online will grow
There's likely to be less foot traffic in retail stores – so online retailers might be able to capitalise.
Make sure you're bulk emailing and informing your clients that it's business as usual, the warehouse is full and your online store (or online service offering) is ready for business.
Is there any opportunity for you to run a promotional campaign now? Such as free shipping or X% off to entice people to keep spending?
Keep advertising to assert your place in the market
We've already seen a lot of CPMs dropping due to an increase in social media usage. For some clients, the cost of their advertising drop by almost 40% over the last few weeks – giving them more bang for the same advertising budget.
Plenty of competitors will be dropping their advertising spend – effectively leaving the door wide open to increase your market share. You may have an opportunity to build your brand awareness over this time.
Keep those marketing doors open!
Similar to the above – a retreating market (or dare we say, recession) provides all businesses with an opportunity to increase market share if they are smart. Reducing marketing activity in declining marketing just accelerates the drop off in leads or sales. If you can, look at maintaining or even increasing your budget to capitalise on this opportunity.
Accelerate your social media posting
Lots of people are going to be consuming social media during this time. That presents the opportunity to grow your following and show genuine care for current and future customers. How can you use your unique knowledge/products/insights to support or inform them at this challenging time?
Grow your top of funnel audiences
If you're running social media or digital advertising campaigns, now can be a time to focus on growing your "top of funnel" remarketing audiences.
By keeping brand or educational marketing active, you're continuing to grow the size of your remarketing audience. You're also demonstrating to existing and future clients that you're a business that takes your commitment to customers seriously.
Once the recovery starts to come, you can target these same engaged people with "bottom of funnel" sales messages to bring sales through the door.
Be sure to circulate through different graphics throughout this time to minimise "banner blindness" (where your audience sees the same visual content multiple times and become blind to your message).
Identify in-demand products or services
Will any of your products and services be more in demand than usual? Can you increase the promotion of these with Google, social media, or email? Do your customers know you have them?
If you're in health consulting, medical suppliers, air conditioning filters, DIY materials, cleaning and domestic products, food delivery, home entertainment, hobbies, domestic travel and so on – opportunities might actually increase.
If you're a face-to-face business that now offers remote meetings and services – now is the time to promote the offering before your competitors catch up.
SEO is critical
SEO is a long term tactic, best results come through compounded effort over time. If your budget allows it, maintain SEO to ensure you're not slipping behind competitors when the recovery begins.
There may be an opportunity to tweak your strategy based on existing events to ensure you keep up with the increasing amount of online traffic – consult with the experts on this.
Soften the dip
Ensure customers know you're still open for business
If you're still able to work as normal (or even slightly modified) let your customers know ASAP. Make sure you're shouting it from all your communications channels, such as:
Website homepage – update your homepage so it's front and centre. It may even be worth adding key info to your header.
Blog post/news article posts – If possible, publish an article to update clients on how your business is handling the current situation and how it may impact them.
Social media posts and ads – pin them at the top of your feed and post regularly
Email existing clients – if you're an eCommerce business, keep them updated on shipping and stock levels. If you're a service provider, update your customers on your current hygiene practices or whether remote meetings are possible. Don't set and forget – things are changing quickly and you need to update your customer base regularly.
Update Google Ads copy – if your business can offer remote meetings, promote this in your copy. Encourage as many people to visit your site as possible – you can potentially use this audience in remarketing campaigns in future.
Update page titles and meta descriptions – particularly if you offer in-person services and are moving to remote meetings. Be mindful of the impact this could have on SEO and click-through rate.
Google My Business – if your business has reduced opening hours, you can update your profile with posts talking about what you're doing in light of this event. If you are a local business it is more imperative than ever to be posting regularly on Google My Business!
Promote virtual meetings, consultations or training
If your business usually relies on seeing your customers in person, consider switching to virtual consultations.
One dance school in Melbourne is working with a video production company to provide streamed dance lessons online.
The sooner you promote this type of service, the fewer customer drop off you'll see.
On the flip side, this could provide an additional revenue stream for your business if your target demographic is at home and willing to learn more – online training may see a surge in demand over this time.
Promote increased hygiene standards and cleaning activity
If you can't switch to remote services, you can reassure your customers about the hygiene and cleaning standards that have been increased within your office/practice/shop etc. If your business is active on social media, share a short video of what your cleaning looks like to further reassure customers.
Emphasise the importance of continuing treatments to achieve outcomes
If you provide a service that requires multiple visits to achieve positive results; i.e. speech pathology, chiropractic services, dermatology, business coaching, fitness etc. You need to remind your clients of the importance of continuity. If possible, offer remote appointments or reassure clients about your hygiene practices.
Show 'business as usual' on social media
Ramp up your social media (and email) to influence the crowd – if your customers see other customers behaving as normal, it can encourage them to do the same.
Can you use social media to show 'normal behaviour'. For a tourism/travel business this might mean showing images of customers travelling, attending tours. For retailers, it could mean posting images of you packing and posting items to customers as normal.
Use positive messaging
In a time where panic is rife due to the media, now is an important time to show support for your customer base and community, while still adhering to the ongoing developments and restrictions being enforced.
Being careful with your messaging is critical – you need to be positive but also respectful of current circumstances.
Build quality content
As we mentioned above, we expect to see more people on the internet and reading content, so this is the perfect time for us to ramp up your content marketing by building good quality blog posts, creating new pages, e-books or infographics to entice your audience to land on your website and stay there!
Target customers with secure incomes
Businesses can look to better optimise their advertising efforts and messaging to those who have more secure incomes – government positions, police, health care workers etc.
Target companies with secure revenue 
For B2B companies, can you target stable/large company opportunities such as Government, Mining or service providers to these types of businesses? This is a way to ensure ongoing revenue to your business in a time of uncertainty.
Be flexible on payment arrangements
Provide flexible arrangements for customers so they don't require refunds – for example holiday bookings. Can you make it easy for customers to move their booking?
Qantas and Jetstar have announced they will honour any cancelled flights with travel credits.
Not every business will have the ability to do this but it's important your business works as hard as possible to retain any income already received from customers to minimise the losses.
Be 100% ready for recovery
While there are high levels of fear and panic right now, there is one thing we know for certain: this won't last forever.
When the recovery begins, you need to ensure that your business is already at the starting blocks ready to launch.
Every minute that you're waiting for marketing graphics, or campaigns to be set up or TV ads to be ready – will be costing you precious sales.
To get yourself ready for the recovery ASAP, here are a few ideas your business can implement now:
Keep filling the pipeline now
Long sales cycles are normal for many companies – especially B2B and high-value consumer purchases (think home loans, home building, cars and holidays).
If you keep building awareness and talking to customers now, you'll help reduce the lag time that happens later.
Keep promoting your business even though it feels like there's no impact. You want to be front of mind when people open their wallets again!
Be ready to increase marketing spend 
At some point, the dam walls will break and consumers will flood back into the market. That means higher search volumes on Google, more eyeballs on your ads and increased foot traffic in-store or demand for your services. Can you have your marketing budget ready to capitalise on increased demand?
Have your warm audiences ready to go
Warm audiences are people who already know your business, have visited your website or watched your videos – they are more likely to buy than people who have never heard of you.
If you've been continuing to build awareness and engagement throughout the slower period, you'll be in a strong position to start focusing on sales messages when the recovery begins. See the section above called "Grow your top of funnel audiences".
As the recovery begins, you'll want to be very sales or "call to action" focused and have very appealing messaging for your customers. See ideas below.
Be ready with marketing creative
No one knows how long the panic will last. The more drastic that Government actions are, the faster the recovery will happen.
In light of this, you should make sure all your marketing creative is ready so you can hit the ground running. Don't be caught waiting days or weeks for graphic design or videos to be created.
Think:
Email campaigns/sequences of emails
Facebook and Instagram ad creative
Google search ads
Google display ads
Videos
Have your key messages ready to go
When the recovery begins, what sort of messaging or calls to action can you use to bring customers back in?
Have your key messages ready:
We're back
We're back to full capacity
Appointments available
Stock available
Business as usual sale
Back to normal sale
These are unprecedented times, but now is not the time to panic. Use these recent events to take stock of what's important, and focus on your families and communities. By staying calm, working together and being strategic you will put yourself in good stead to not only survive but thrive in light of the situation.