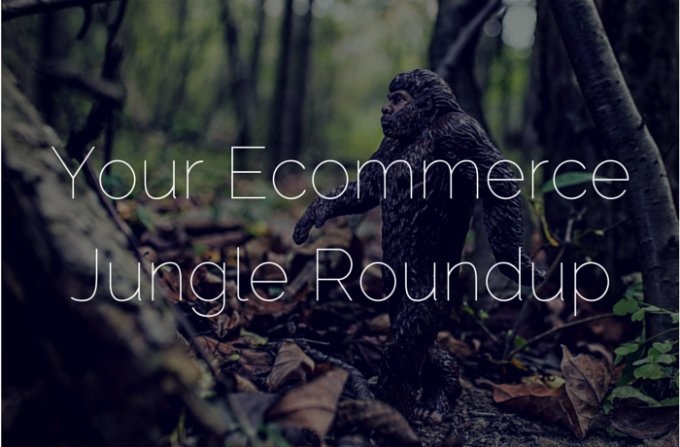 As always, we gorillas have searched far and wide across the internet's forest floor to collect all the ecommerce info you need to help your site grow up nice and strong.
If you're selling online, April's been an important month. Sliced up by a chunk of public holidays, it's probably flown right by you.
Lucky, we've got your back on the whole 'keeping up with the industry' bit.
Lots happened.
We noticed 3 'hot button' issues that we wanted to share with you (those quotation marks will make sense soon).
#1. Building an email list is becoming ecommerce mission critical
Mother's Day is around the corner. If you sell anything but Y-fronts, you can find a way to convince your customers that mum would really love to receive on her special day. Most ecommerce folks will have a promotional email blast ready to go.
Fewer of us have a plan to actively attract more of those email subscribers and turn them into loyal repeat customers.
Building your email list is building your business.
We've pulled together the most helpful ecommerce specific resources around to help you turn your site into a subscriber generating machine.
#2. You still have time to avoid Mobilegeddon
Mobilegeddon D-day arrived on April 21, as Google's new mobile search updates started to come to affect. As we expected, it wasn't the doomsday scenario that so many feared. But you still need to make sure you have a plan to deal the consumer stampede towards mobile.
Your customers will be searching, researching and buying on their phones more and more and more. We'll give you some practical ways to manage your transition to the coveted safety net of 'mobile friendliness'.
#3. The hidden lesson of April Fools' Day
We started off with the annual tomphoolery of April Fools'. The lessons to be learned are explained below.
Meanwhile, one of the industry's giants announced an innovation that could change the way we look at ecommerce. You might have missed it.
But before we school you on April's 3 meaty ecommerce issues, let's talk big picture.
Perhaps the ultimate way to embark on our monthly ecommerce helpfulness journey is to answer one of the questions we try to ask ourselves on an almost-daily basis…
Why Do Most Brands Fail At E-Commerce?
Marketing Director at Ripen Ecommerce, David Rekuc has put together some answers to this all important question in an article for Marketing Land.
It's a thoughtful piece with just a few vital insights.
David reckons there's 4 key things you need to do to set yourself for ecommerce success – and we're on board with him.
We'll come to these 4 factors in a jiffy, but first I want to share with you a fantastic analogy that explains the nature of a top performing online store:
"Your website should act as a salesperson, not a waiter."
Couldn't agree more, David.
Well – about the not being a waiter part.
You can't just be a greasy used car salesman type either.
The super helpful hotel concierge is getting closer to the mark.
You want to greet any new visitors with a great big smile and put them at ease.
Your website's content should not be a waiterish-pick-and-choose online catalogue. It needs to be a sales-assistantish-how-can-we-help library of information that helps you educate and delight your visitors into a sale.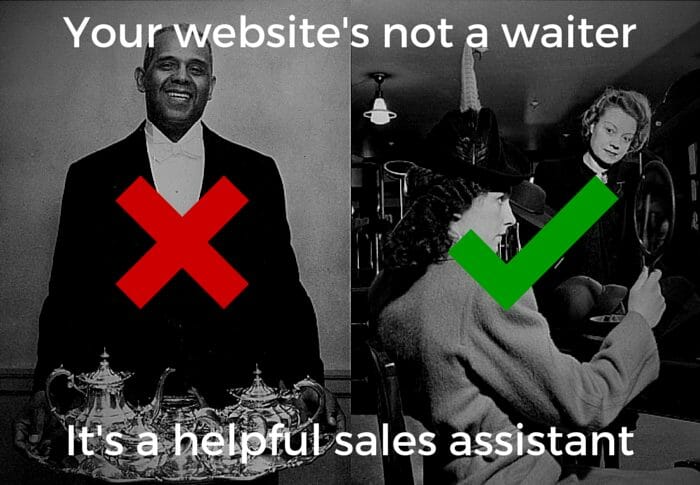 The hospitality analogies don't stop there. I've already used the whole hotel idea to describe the right way to think about your entire content marketing program.
Here's a little snippet from an article we wrote on what to do (and what not to do) with your ecommerce blog:
"One hotel stay is like one ecommerce website visit. You enter through the lobby and find out where you need to go. If you enjoy your stay, you might come back.

If the hotel stays in touch through email, you'll be reminded of your last visit. If you had a swell time, you might rebook. If not, you'll never stop by again. There's always a bunch of other options out there."
Because we are ardently opposed to clickbait headlines, here's David's 4 key areas that hamper the average online retailer (but you really should check out the whole article as well):
#1. Your Site Doesn't Sell Itself
#2. Your Digital Marketing Needs Work
#3. Your Offers Aren't Good Enough
#4. You Don't Value The Almighty Email
See that one we bolded – not an accident.
Interesting that David mentions the importance of building an email list as one of the 4 ways that brands can fix their ecommerce failings:
"A waiter might say, "Hope you come back!" at the end of a meal, but a good salesperson always gets a phone number (or in recent years an email address) to actively follow up after a potential customer has gone home."
Nailed it.
Successful ecommerce brands are built on the back of a subscriber list of loyal repeat customers.
So we thought it might be nice to pull together some of the best ecommerce-specific email list building articles to help you start growing a profitable list of potential repeat customers.
The best ecommerce email-list-building articles
These guys know email. They also know ecommerce. If you've not heard of CM, they're kind of like Mailchimp, just with (arguably) better design, less hat-wearing monkeys and more helpful educational resources. Do your ecommerce team a favour and subscribe to the Campaign Monitor blog for more valuable email marketing insights.
CM's Content Marketing Manager Aaron Beashel knows more about conversions than an All Blacks fly-half (NB: non-Commonwealth folk, now you'll get it). You might want to get amongst his personal blog while you're at it.
The whole 'Ultimate guide to ' thing is getting a little tired, as our Nextview Ventures friend Jay Acunzo so eloquently explains. If you're going to hold yourself to that headline, you'd better write the online book on it.
Well, Will from Blogger Sidekick isn't claiming to know it all in this one, but he goes awfully close to delivering anyways.
This is the almost-everything-you-need-to-know ultimate guide to email list building and if you're an ecommerce marketer, you need to have a read.
You'll find yourself a perfectly explained 3 phase how-to process that any marketing pro will have the skills to use. He shows you exactly how to go from zero subscribers to many.
You can't have a list of ecommerce educational helpfulness without Shopify. Of course, they're in on the email subscriber growth party.
This post gives you 4 ways to build it and 5 ways to use it once you've got it. It comes to us courtesy of Leighton Taylor of Ecommerce Pulse fame.
This comes to us courtesy of yours truly. I'm not one to toot one's own horn, but this collection should give you some good inspiration. I've pulled out a little snippet to give you a teaser:
"There's a plethora of general 'How to win at content marketing' tell all's out there, but we want tried-and-tested NOT too-good-to-be-true.

Thankfully, there are some generous souls out there who have been there, done that, recorded what works and shared their audience building success stories with the world."
This one does what it says on the box. Some snappy tips and tools to help you lift that subscriber conversion rate.
The guys at Gleam do some great work.
There's a bunch of ways they can help you hack some growth for your online store using social galleries, competitions and popovers. They've even worked with one of our all time content marketing heroes – Beardbrand – to help them grow their business.
These things work. They might annoy some people, but they are a lock when it comes to increasing your email subscriber list. Conversion Scientist explains:
"Exit-intent popups give you a "second chance" at communicating something important to your visitors before they leave your site. According to data, 10 to 15 percent of lost visitors can be "saved" by using exit-intent popups. In other words, between 10 to 15 percent of visitors leaving your site will respond to a well-crafted message."
Kunle Cambell is the guy in UK ecommerce. Sign up to his blog. You won't regret it. This post is no exception, comparing the major options in ecommerce popover technology so that you don't have to waste your time researching.
Use this list. Cherrypick the tips and tactics that you can use to start actively building email subscribers. But don't just rest on your inflated-email-list laurels.
20 ways to improve your email marketing
Your customers are internet savvy now. They won't stand for spaminess. If you want to build genuine, lasting relationships, you can't just bazooka your generic promotional email marketing artillery into their unsuspecting inboxes. You need to treat them like a real friend to keep them coming back.
There's a whole other blog post on this one, but we thought we should make mention of an incredible (and refreshingly unique) resource from the smart people at Vero.
They've released an outstanding downloadable 'swipe file' of 20 practical ways to improve your ecommerce email marketing and keep your customers coming back for more.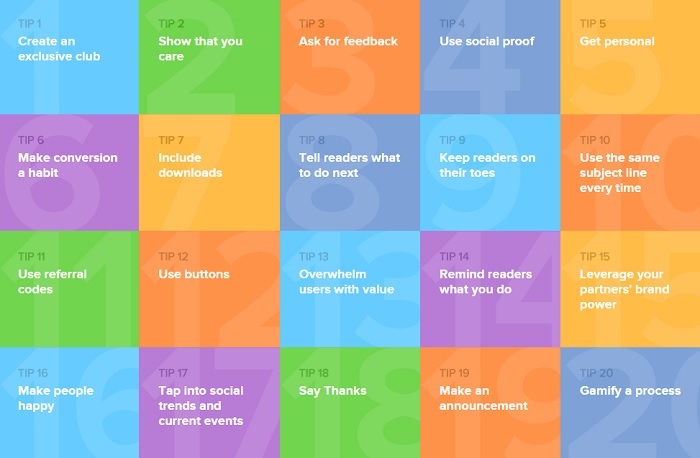 The online version shows a collection of 20 tiles linked off to each suggestion, with two successful examples from real companies. It's simple, helpful and straight to the point.
Oh, and if you want to, you can download the whole shebang, with a separate folder for each tip with the supporting examples neatly tucked away for your future perusal.
Our favourites:
#5. Get personal
#16. Make people happy
In fact, if you sear these mantras into all of your content marketing, you'll be doing it right. Maybe in life too. Just remember to use #5 in moderation…
Building other ecommerce marketing assets
While we're on the subject of building helpful marketing things, we have a couple more tips here for you that we came across this month.
Building Website Visitors
Brian Dean from Backlinko is a master of the fine art of content promotion. His advice is backed up by endless hours of research and countless instances of real success. This article is no different, with 16 copywriting hacks to help you get more visitors to your site.
Pay careful attention to #8. Brian shows you how to use Amazon to make more sales on your own site.
Building Media Mentions
There's a good chance you haven't heard of this little gem courtesy of our friends at Heroic Search.
HARO can help you get a bunch of publicity for your online store – both online and offline.
'Who or what is HARO?' you asked.
Help A Reporter Out is a service that curates requests from journalists looking for sources into a free daily newsletter. These requests may be for news articles, podcasts, interviews, magazine features, ebooks, or even real books.
The requests may come from reporters, bloggers, broadcasters, publicists or even marketers like you and I. If you or your brand can offer something to assist with that request, you might find yourself with a really useful media mention (and the link, social sharing, and general kudos that comes along with it).
This article from Heroic Search shows you how to use HARO as effectively as possible.
It appears the process of earning the ever-so-valuable editorial links and traffic from successful HARO pitches can be boiled down to 4 main points:
Qualifying the request
Being fast
Being unique
Keeping it short
If you're after some extra exposure to kick thing along a little, check out the full article.
It's not too late to get your site 'mobile ready'
Google's hotly debated mobile search algorithm update came and went this month. April 21 was the D-Day that so many industry scaremongers prophesised would be the end of your website's world as we know it. The term 'Mobilegeddon' was coined, marketers freaked out, and bloggers made images like this…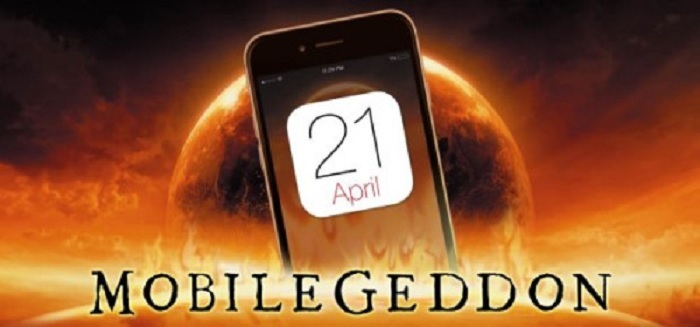 As we, and the more experienced folk in the SEO industry expected, the hypothesised rankings genocide was less meteorite and more irritating large stone.
Yes, Google will start to favour sites deemed 'mobile friendly' for searches made on mobile devices.
But, the Google Mobile Friendliness Test is a pass/fail scenario. You can update your pages to pass this test and recoup any rankings losses at any time. In addition, pages are analysed in isolation, so you can fix up your most important pages first and make a gradual recovery from any rankings losses.
It's not too late to sort out your online store for mobile optimisation.
We put together an article titled "Why the Google Mobile Algorithm Update is not as scary as you think".
It will help you understand how to test your site for mobile friendliness, and if you fail, you'll learn how to fix things up without spending millions of dollars.
Righteo, the hard graft is almost over. Maybe it's time to finish up with a few chuckles…
The best April Fools' in online retail is actually a thing
The first of the month came and went with the usual spate of brands trying (and often trying a little too hard) to get a chuckle or too out of the sceptics, and some excitable amazement from the more gullible.
But we all know the gratuitous April 1 press release is not really about making people laugh. It's about generating backlinks, media coverage and that ever-elusive mythical creature; brand awareness.
This roundup from Brand Channel covers the sublime and the ridiculous. It seems like pet indulgence and selfies were at the top of the advertising industry's theme suggestion memo.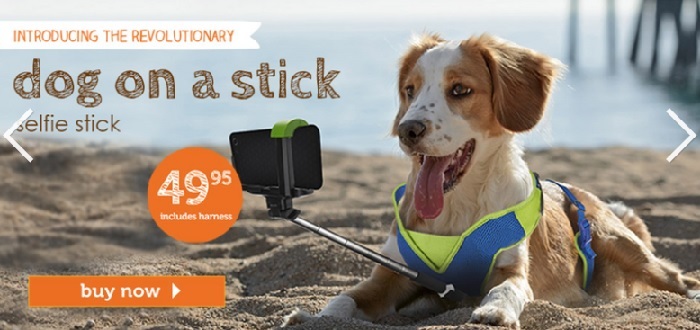 Those that thought a little past their dogs and their own face tend to get better results.
We're all for infusing humour into your content. You can spark up your customer's emotions with a unique, light hearted approach. But cheap laughs don't work for brands. Don't treat your audience like a sitcom crowd. You can't just hold up a virtual sign to make them laugh.
Fortunately, most of us ecommerce folks know the internet. Some of the best pranks were from e-retailers who understand what works online.
Big ups to the ecommerce pranksters: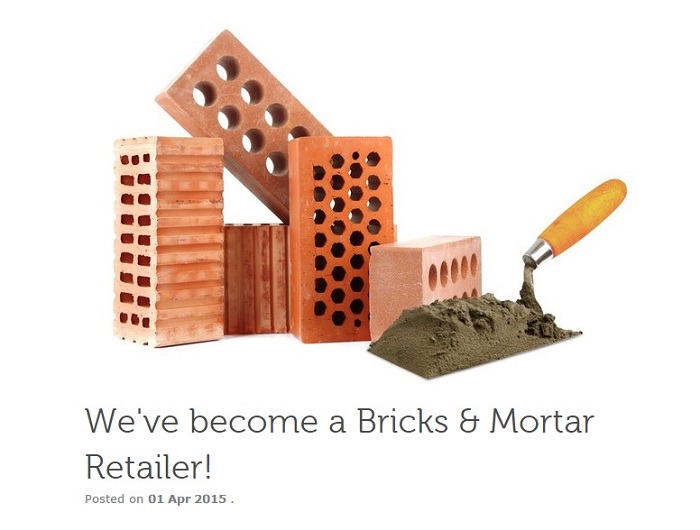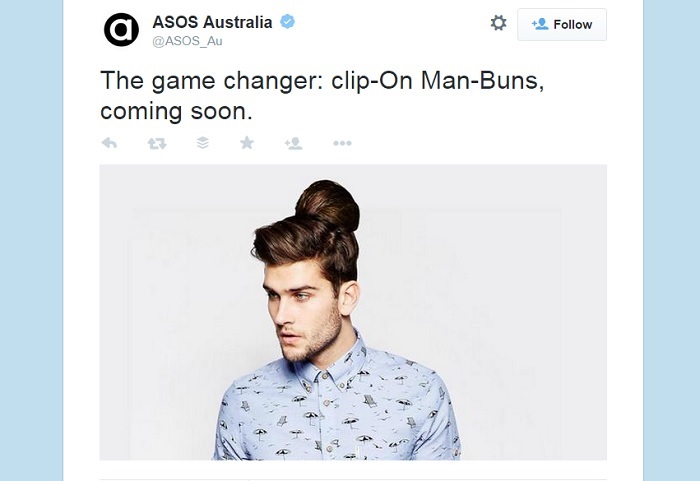 Smart Company let us in on Red Balloon's innovative April 1 experiences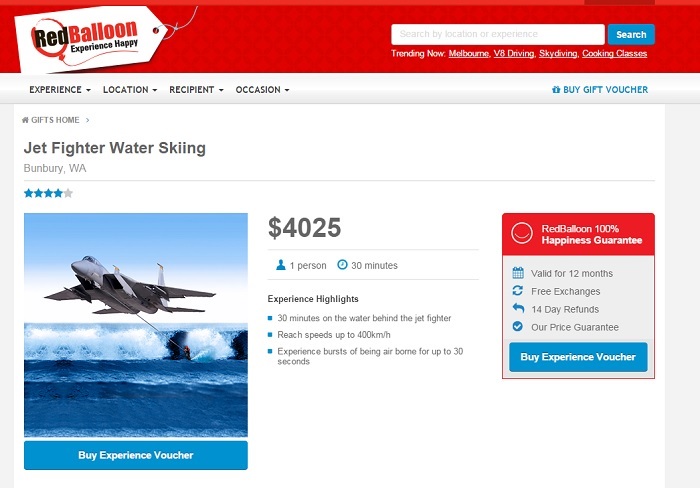 But our favourite, most ingenious April Fools Day prank comes from the legends of online commerce, Amazon.
How Amazon unwittingly won April Fools Day
People believe almost anything Amazon want to tell us. Partially because they deliver on so many crazy ideas, nobody really doubts their outrageous propositions.
If an ecommerce brand can win 2 Golden Globes, develop a 'Siri-in-a-can' personal life assistant, or use a flying robot to deliver your latest purchase to your doorstep, they can pretty much do anything.
There's plenty more wild Amazon ground breakers to come if their patent list is anything to go by.
So when the preposterously space age Amazon Dash button was announced on the eve of April 1, everyone was prepared to believe these online retail dreamers who managed to hijack a traditional celebration of widespread leg-pulling.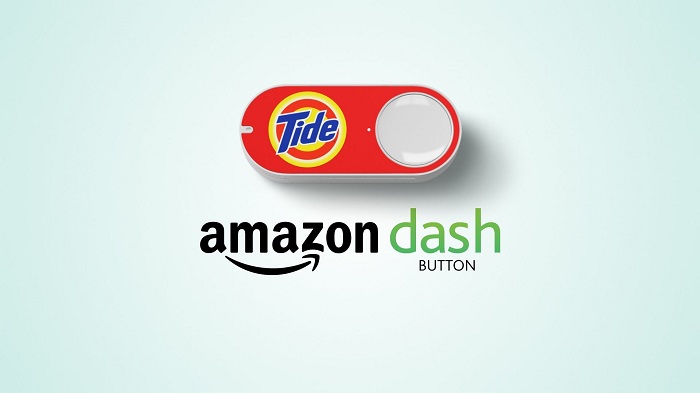 One glance at the headlines tells the story of our sentiments
The Atlantic's Adrienne Lafrance relays the nature of our Amazon announcement ambivalence:
"These are weird and wonderful times in technology. The line between innovation and absurdity is thin. What's possible is, very often, incredible.

Which helps explain why, while I was confidently telling my colleagues the Dash Button was almost certainly baloney, many of them were telling me how they hoped I was wrong. ('Really, really hope this isn't a prank,' one chatted. 'I'd def use them.')"
So what is Amazon Dash?
Basically, it's a big button, that syncs with certain products around your house. It could be laundry powder, razor blades or trash bags – mostly anything that needs constant replenishment. The button is a real life, physical replication of Amazon's one-click-to-buy feature. You can prop your buttons around your house right next to the relevant product, then when you run out, you can press it to wirelessly repurchase a new batch.
Amazon is already partnering with 18 brands including Gillette and Tide, and 4 appliance companies to commercialise wireless technologies that can make Amazon Dash happen.
How does it actually work? The Wall Street Journal explains:
"The buttons mount with an adhesive strip on the back, or fit into a plastic clip. You set up the buttons using the Amazon mobile shopping app, connecting them to your home Wi-Fi network and assigning the specific products and the quantities you'll want to receive with each click.

When the button is clicked, you get a smartphone notification, and you can cancel that order within a half hour. And if somebody in your house pushes the Gatorade button 15 times, you won't get 15 orders—just one (or none, if an order is already on its way to you)."
This is 'the internet of things' that endlessly blogging tech nerds have been jabbering on about so excitedly. It's finally making sense. The internet can make our everyday lives easier without a computer, a phone or an ipad.
Of course, there's a chorus of commentators worried about Amazon taking things a little too far, as Ian Crouch, of The New Yorker, so eloquently summarises in his article titled 'The Horror of Amazon's New Dash Button':
"As propaganda, the video seems more like a condemnation of consumption than a celebration of it. All that stuff, the same stuff, used and discarded day after day.

It's the kind of montage that a movie director would use to show just how sad and soulless a character's life was. And the idea of shopping buttons placed just within our reach conjures an uneasy image of our homes as giant Skinner boxes, and of us as rats pressing pleasure levers until we pass out from exhaustion."
But regardless of your views on the so-called capitalist dream of the internet of things shopping extravaganza, Amazon is teaching us that the easiest way to get media mentions, free publicity, social shares, inbound links, brand fanaticism and people signing up to get your products before they launch is just…
To be genuinely unique.
If you stand out from the crowd and do something different, people start noticing.
How are you planning to make ecommerce better?
Helpfulness and innovation will beat any old April Fools prank every time if it's genuine business results your seeking.
How are you planning to change your customer's life for the better?
How can you use the internet to provide a better customer experience?
How can you make sure your brand is future-proof?
You should be planning your next innovation. In online retail, the opportunities are endless. The party has only just begun.
But if you don't have an Amazon-level innovation to announce, there is another way…
Using humour in your online marketing
You don't need an Asos/Kogan/Amazon level budget to get the benefit out of April Fools (or any humourous concept).
A well-crafted email to your subscriber list is enough to show your personality and earn some admiration from your community.
And we really think there ought to be more of us trying to have a laugh with our marketing…
Lush Digital and Jordana Borensztijn agree with us on the importance of using humour in your content marketing to generate better results.
The guys at Lush run The Brand Newsroom, a must-listen podcast for Australian digital marketers. Recently an entire episode was dedicated to this underappreciated skill. Sarah, Nick and James interviewed creativity consultant Jordana Borensztijn to discuss the importance of making our potential customers laugh.
Jordana talks about the influence that social media has in amplifying the reach of funny content. The guys explain why humour can craft a more genuine relationship with the customer.
Jordana contends that, if a brand is bold enough to make us laugh, we feel as if that brand understands us a little better. In her words:
"You get me, I understand you. We connect on a different level now."
Jordana is not alone in her quest to make marketers more funny. American content pro, Tim Washer, is the leading voice on this stage.
Tim recently starred in Todd Wheatland's show 'The Pivot', one of the Content Marketing Institute's fantastic suite of podcasts.
Evidently, if you're funny, and you're in content marketing, you get interviewed for great podcasts.
It's a worthy listen, detailing the former Xerox salesman's journey to content marketing domination.
Eclectic as always, Tim completed his interview 30,000 feet above ground level, during a chance mid-flight meeting with Todd. I'm guessing there were less flight attendants interrupting Jordana's Brand Newsroom show…
Tim's got quite the comedy street cred. Apart from writing for Conan and SNL, Tim has appeared on HBO's Last Week Tonight, The Onion Sports Network, and this famous Climate Change Debate on the John Oliver Show (that's Tim on the left of screen):
Apart from being a generally funny guy, Tim also happens to hold down a seemingly serious job with one of the world's most seemingly serious companies.
He is the Senior Marketing Manager at Cisco. They sell routers.
Fair to say I don't know what they are, but they cost millions of dollars to buy and they're very technical. So, all things considered, routers are about as funny as Bill Shorten (for those of you playing at home, you can sign up to Bill Shorten zingers' very own Facebook fan club).
But Tim, being the content marketing industry's most ardent humour activist, would not take boring for an answer.
Here's some of his best work:
If Tim can make routers funny, you have no excuse. Make your audience laugh.
They'll love you more for it.
They'll also be more likely to buy stuff from you.
That's a wrap for April. Time to get to work on making those customers feel special.
Did you miss last month's Ecommerce Marketing Roundup? We talked growth strategies, SEO management and how to 'glocalise' your content. Oh, and we also explained what Kim and Kanye have to do with online retail.
If you missed it, you need to sort that out. Catch up on our March Ecommerce Marketing Roundup now. And make sure you subscribe to our ecommerce roundup of learning goodness. Just click that big old button below, then sit back and enjoy the monthly inbox lovin.