As always, we gorillas have searched far and wide across the internet's forest floor to collect all the ecommerce info you need to help your site grow up nice and strong.
If you're selling online, July's always a big month. Middle of the year, people (downunder anyways) are cold, so they're staying inside and shopping their little hearts out. Nothing to warm up your spirits like a brand new purchase delivered to your door!
Lucky, we've got your back on the whole 'keeping up with the industry' bit.
Lots happened.
There's 3 big picture issues we want to fill you in on. This month, we're talking personalisation, print, and mobile – 3 of our favourite topics.
Read on, learn up, start winning online, and thank us later.
Our customers expect us to do personalisation better
IBM Australia's Smarter Consumer Study was released this month, with some interesting insight on big picture trends in eCommerce.
Sadly, there's some worrying conclusions that IBM have drawn from the 1800 Australian's responses. It seems that retailers are struggling to keep up with the increasing expectations of digitally-savvy consumers.
This little snapshot directly from IBM pretty much sums up the report:
"While Australia's affinity for online shopping is growing, so too is the expectation gap between consumers and their primary retailers. The study shows that consumer confidence and their willingness to spend more have significantly increased. However, the lack of personalised service offerings across a number of consumer touch points is driving a decline in engagement and loyalty to a retailer."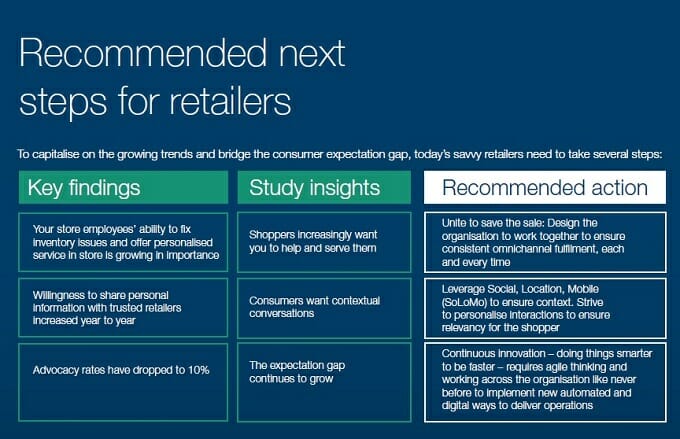 Another report released by Econsultancy earlier this year came to a strikingly similar consclusion – effective ecommerce personalisation equals better customer experiences, more online sales, and increased loyalty. Retailers know this, and they think they're doing a decent job on it, but our customers might think otherwise.
Or as Econsultancy puts it:
"The report finds that brands' belief in the strength of their customer experience doesn't line up with their customers' reality."
According to the Econsultancy research of US retailers and consumers, 90% of marketers consider personalisation essential for success.
So it seems clear that we understand how important the whole personalisation thing really is.
But 80% of consumers say the average brand doesn't understand them as an individual. Just 35% of respondents cited communications from their preferred retailer as relevant, and only 21% reported the communication they receive from the average retailer as 'usually relevant'.
This inforgraphic from IBM and Retail touch points gives you a super overview of our current retail marketing conundrum…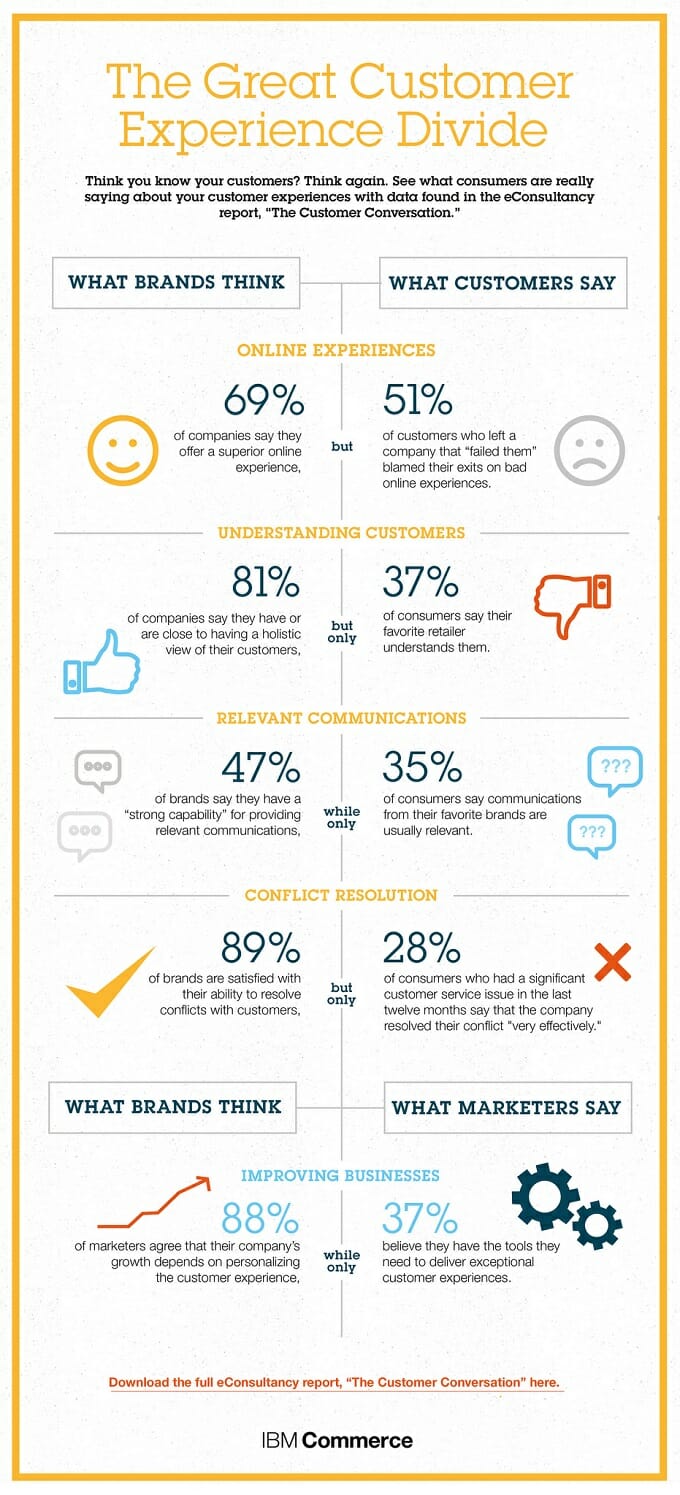 We've been banging on about doing this whole personalisation thing better for a while now.
Not to say 'we told you so' – because this stuff is really hard to do (and saying that would make use jerks) – but these results are another firm prod for ecommerce managers. We need to harness the technology available to us, humanise it, and work out how to make our customer's experience more special.
We first flagged the personalisation issue last year. The gap between consumer expectations and the ecommerce industry's ability to effectively personalise our customer's experiences was already beginning to open. Now it's a serious problem for ecommerce marketers.
If you need some inspiration, we recently published 2 really detailed, practical resources that will help you understand how to personalise your customer's experience.
Bookmark these bad boys, have a read, and send them around your team. Get personalisation on the agenda, and start getting serious about understanding your customer's individual needs.
A 6 stage practical guide to build personalisation into your email marketing process.
Subscribers are like gold dust to any online retailer. We need to do our best to give each and every one of them the best possible experience.
The old school segmentation trick is just the tip of the email personalisation iceberg. We've give you the goods on an approach that helps you take personalisation to the next level.
Detailed case studies of 7 ecommerce innovators who have found a way to infuse personalisation into their business model.
You'll be sure to grab some inspiration from some of the strategies and techniques these guys are using to personalise their customer's experiences.
If loyalty and retention is critical to your business, tune in to this one.
Every online retailer wants stronger customer engagement and brand loyalty.
Personalised experiences can make it happen.
The ecommerce print content marketing wave continues to swell
Australian action sports e-retailer SurfStitch announced 2 incredible acquisitions last month.
If you didn't catch our article on the biggest development in Australian ecommerce content marketing, you need to jump on that bad boy and ride it all the way in to the shore.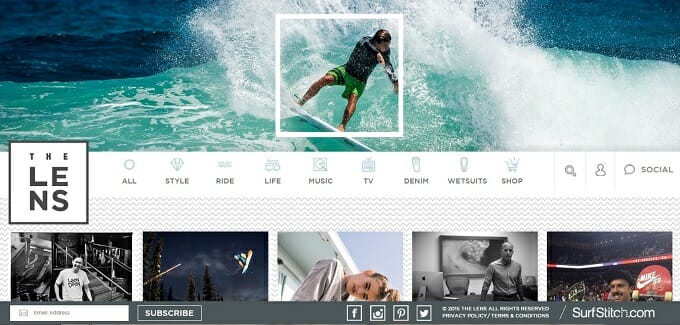 In the interests of avoiding clickbait, here's the long story short.
SurfStitch are all-in with content marketing. Their business model is dependent on building a huge group of loyal subscribers and turning those brand fans into lifelong repeat customers.
In order to help them achieve this goal with more speed and less cost, SurfStitch decided to acquire 2 leading surf indutrsy publishers, Magicseaweed and Stab magazine.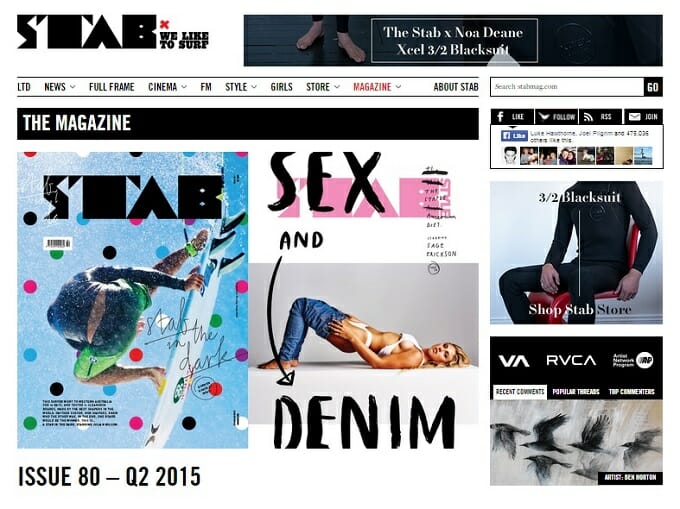 The theory – buying a chunk of targeted audience is cheaper and quicker than relying on building one from scratch.
With the purchase comes over 2.75 million monthly targeted web visitors and the inbuilt storytelling capability within both media organisations.
Bravo SurfStitch. Watch this space. There'll be more of this type of activity happening in the coming months and years as smart e-retailers recognise the opportunity of a long term content marketing approach.
SurfStitch has joined the growing crowd of ecommerce companies rushing back into print
We've already told you about the explosion in retro love for print content marketing. With traditional publishers climbing over each other to take their audience online to re-formed digital magazines, the competition in print has never been more scarce.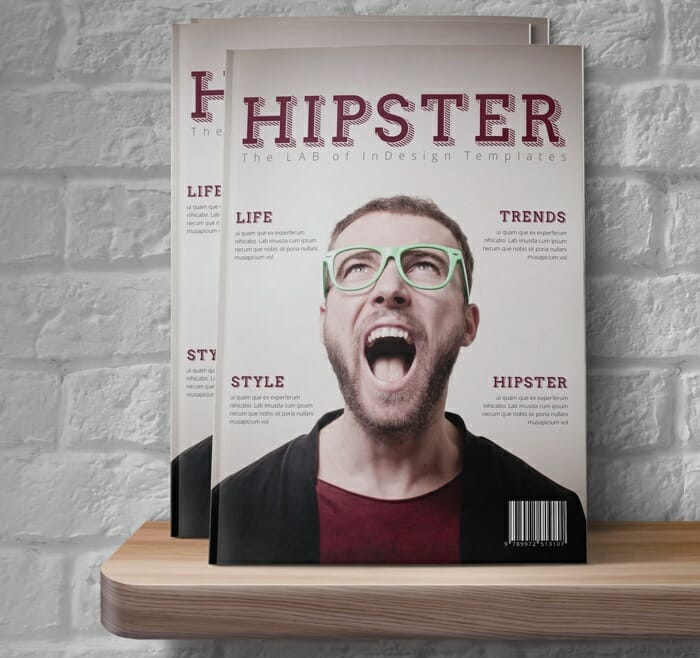 Chances are, your customers still like to read magazines when consuming info about your industry or product. But less and less media companies can make a profit out of providing the magazines to serve these readers. So why not step in with your brand's perspective.
Content marketing wisdom dictates that you should provide helpful information to your potential customers wherever they hang out. If they like to read a print mag, why not jump in to that channel. You'll stand out more there than in the downpour of online blogs drenching consumers to saturation.
A collection of intelligently contrarian brands of all shapes, types and sizes (like Saturdays NYC seen in the example below) have been flocking back to print to capitalise on this opportunity.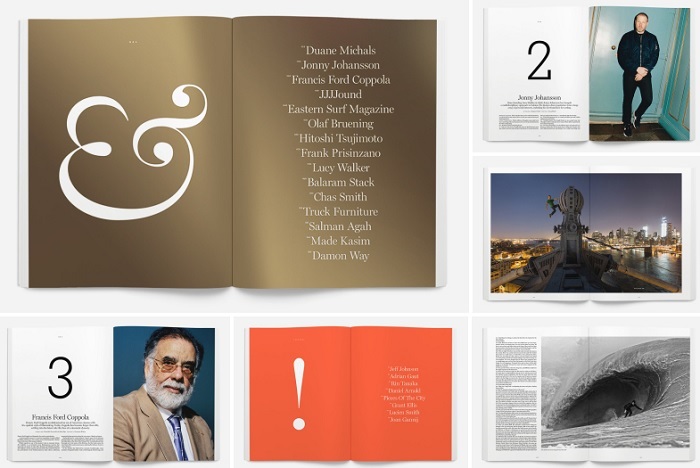 With new technology allowing for cheaper production, a magazine for your brand is suddenly possible.
You don't need a huge subscriber base or big hunks of advertising revenue. You can send your mag to your existing subscribers and turn them from customers into loyal brand followers. You can monetise the magazine by increasing the lifetime value of your customers. If the content is valuable enough, you can even charge your audience a subscription fee for your magazine.
Ecommerce brands are starting to see this opportunity. We know how much an email list means to an online retailer. If you can develop and maintain your relationship with your subscribers, you can turn one off customers into loyal repeat customers. Of course, this is so much easier to do than trying to find new buyers.
Sure, it's possible to delight your subscribers with a digital magazine to achieve the save outcome, as Contently explain in this case study on ING's decision to move their branded print mag online.
But there are a couple of other unique factors that make the case for a print magazine compelling to ecommerce retailers.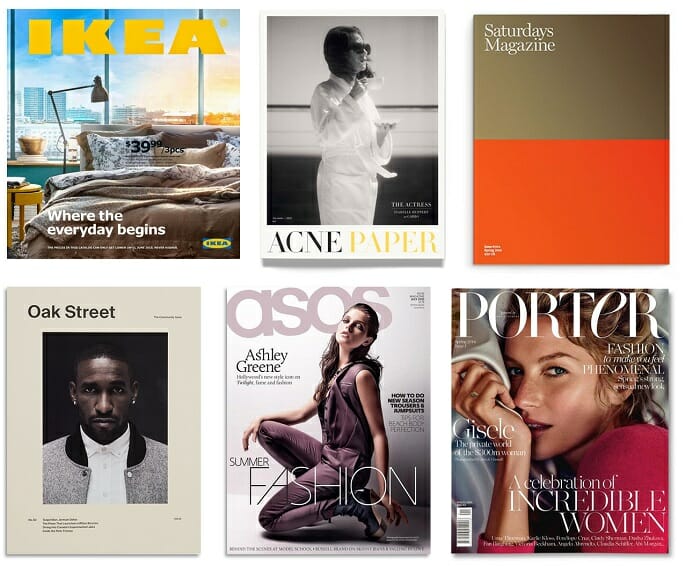 #1. The print magazine is a physical representation of your ecommerce brand.
Without a store, you have no physical presence. Apart from your products and your packaging, your brand is represented virtually.
A print magazine gives you the chance to enter your customer's house. Your brand could be sitting on their coffee table for days, weeks, or even months, serving as a reminder of what you stand for.
The likes of Net-A-Porter, Asos, and Frank & Oak know how valuable this tangible branding can be.
#2. People still enjoy the experience of a print magazine
Print magazine readers are different to online readers. They still associate the activity of reading a magazine with relaxation, pleasure and enjoyment.
The habit of chilling out for a half hour or so with a cool drink and a fashion mag is completely different to the quick-skimming, info-snacking, transport-boredom-reducing nature of reading online blogs and digital zines.
Print magazines are often read while sitting, lying, eating or drinking – generally some of the reader's most favourite things.
#3. Print proves that your brand is serious
This trend has become the new black in online fashion retailing in particular. People still look for style advice and inspiration in print. The aesthetic beauty of a premium magazine with quality images and tactile stock shows just how much your brand cares about improving your customer's experience. If you're prepared to invest in a quality publication with genuinely helpful content, your readers trust that you aren't just in it for the cheap sale.
Incase you're living under a digital rock, mobile matters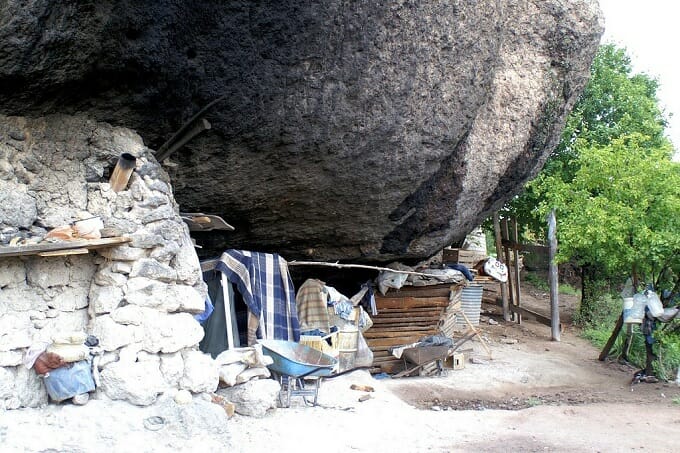 Okay, we all get it. Mobile is the future. Every marketing conference, blog, thought leader, authority source, opinion leader and guru everywhere keeps telling us all just how important mobile marketing is to our business.
But it really is a big deal in online retail.
There's been a bunch of important developments in mobile marketing in recent months, and you need to be across it.
Mobile friendly ecommerce content is table stakes for your customer experience
Firstly, a new report, titled "Reality of Retail," from the fine folks at InReality, has been released, with a key message that in store mobile device usage is rapidly increasing. Your customers expect new levels of helpful, mobile friendly content to assist them with real time product comparison and research during their shopping experience. Internet Retailer gives you a nice little snapshot in this overview piece.
Mobilegeddon was not the SEO rankings mayhem some doomsdayers expected
And of course, mobilegeddon was less meteorite than a gradually approaching dangerous pebble.
At the risk of tooting our own horn, we kinda called it.
Search Engine Land has put together a really useful roundup detailing the aftermath of 'Mobilegeddon' and the actual impact it had on our rankings, with a few kernels of advice thrown in to help you answer the question "So what now?".
Everything you need to know about mobile marketing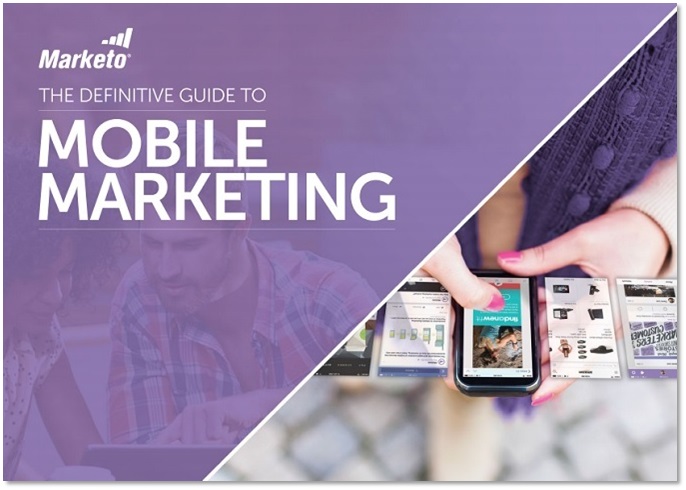 If you want to brush up on your mobile marketing knowledge, your in luck. Marketo, one of the premier marketing automation providers in the industry, has just released an outrageously helpful Definitive Guide to Mobile Marketing. And when Marketo says definitive, they mean definitive. We're talking 150-page-plus definitive.
It's good, useful learning. And it's free. Share the love with your team, and start getting mobile serious.
Your online retail must read for the month
Lastly, we'll leave you with one really important piece of reading for any retailer dealing with external suppliers, which, unless your an Etsy seller, is pretty much everyone.
This fantastic feature article from Gillian B. White for The Atlantic is an expose into the endemic spread of labour exploitation that pervades retail supply chains the world over.
The headline says it all.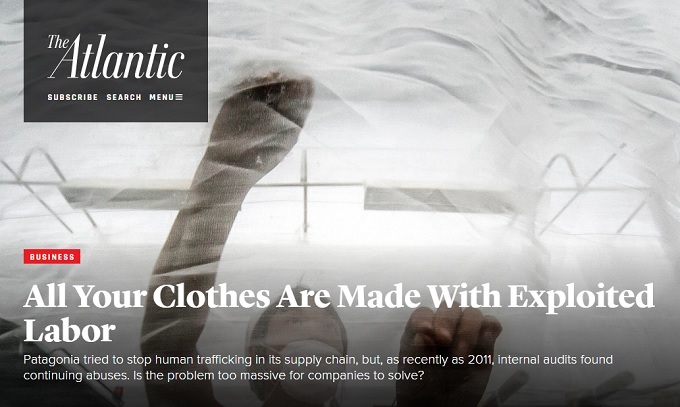 The story is one of courage and integrity. One solitary, determined brand is fighting the war almost single handedly. Prepared to be shocked, challenged and inspired.
Until next month, good luck online.