Time for a little online history lesson.
Not the boring take-notes-and-do-an-exam-later type.
More the 'a-ha, now I'm not going to need to nod blankly when some upstart asks me if I really understand how SEO and content marketing work together.
Okay, first myth debunked
SEO is not dead. It's just changed. Lots.
It still matters.
The explosion in content marketing has been triggered in no small part by these changes to the world of SEO.
Here's the little summary version you always wanted from that teacher that turned a one line answer into a two hour lesson.
Quality SEO needs quality content marketing and quality content marketing needs quality SEO.
While SEO knowledge used to serve as dictator, the number one search engine spot is a close as ever to democracy. If your content is deemed most relevant and important, you'll find yourself at the top.
Relevance and importance is determined by the popular vote. SEO tactics still work, but content that doesn't help the search engine user cannot win out any longer.
This means our job as digital marketers is to create and promote content that customers love (that should have been the brief all along). This involves a whole bunch more than search engine optimisation. Us 'SEO pro's' are now digital marketing professionals. We are online marketing customer matchmakers.
We are very different to the 'old school SEO pro's'. You know the clichéd type that eat lots of pizza at midnight devising ways to trick the internet. You know. These guys.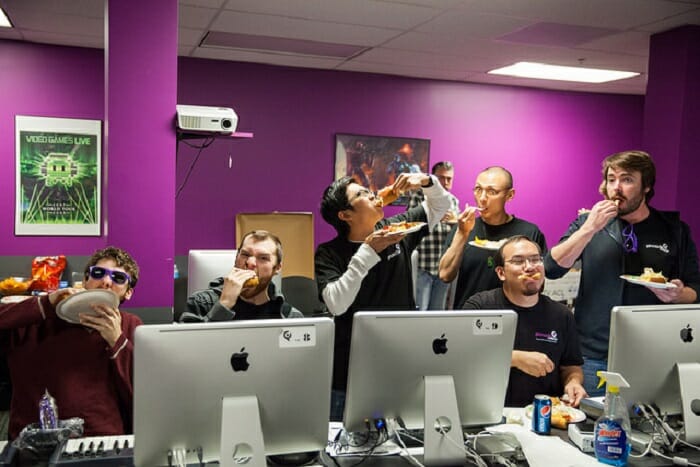 Those days are gone.
We explain to our clients and friends that we are in the business of content creation and promotion. Sadly, SEO alone just doesn't cut it anymore.
To understand why, let us regale you with the juicy online tale of the short and turbulent history of search engine optimisation.
SEO has changed. For the better.
In 2014 the process of 'making websites more accessible and understandable to search engines' is not only alive and well, but absolutely critical to the success of your business online. Here's 3 stats to ram it home for you:
Organic search visits still make up the majority of traffic to websites – in 2013, a study from Conductor estimated that around 47% of website traffic comes from organic search engine results. For online retailers, it was 53%.
81% of US consumers research online before making purchases and 60% of consumers start by visiting a search engine.
The most visited website in Australia is consistently Google. Sure, those quirky brand doodles are entertaining, but I'm sure some people are using Google for its intended purpose.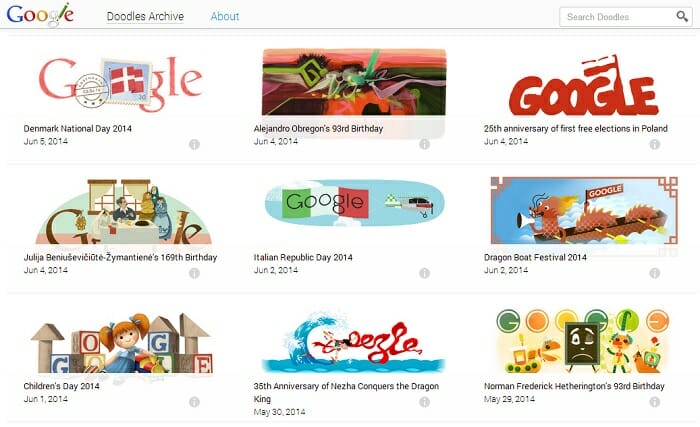 SEO has changed rapidly, and the rate of change seems to be accelerating. However, there are parts of SEO that have remained critical to maximising a website's exposure in search engine results.
Here's the tactics that have stood the test of time (and Google's ruthless interrogation):
Keyword research and insertion – planning for your most lucrative, achievable and helpful keywords and optimising your website for these is still critical. If you aren't using consistent keywords in your page titles, URLs, headings, text and other features of your content to your advantage, then gathering rankings, traffic and customers from a search engine is all but impossible. After all this change, Google still matches the keywords in your content to the customer's search term.
Crawlability, indexation, load speed, duplicate content and technical fixes – Ignoring these technical SEO issues will leave your website standing in online quicksand, in the middle of the jungle, with no tree in sight. These issues are deal breakers for Google, and for your customers. If these words sound like another language to you, it might be time to contact a pro (or make sure the tech nerds in your team have it covered).
Importance of (quality) backlinks – Google's megaphone-holding oracle Matt Cutts said recently that links are still used as a critical factor when deciding the most relevant search results. Despite Google's experiments with a link-less algorithm, links are "for the most part are still a really really big win in terms of quality of search results".
The significant changes in SEO have (in the majority) improved the experience for users. Whether its providing the most relevant results, making information available more quickly, pulverising spammy websites with a naughty stick or making things nice and pretty on your iPhone, the changes that (primarily Google) have made are about creating a better internet.
If you're doing your best to help your customers online, chances are you're all good with the search revolution.
What do these changes mean to non SEO people?
All of you website owners now have a whole bunch more to consider as part of your SEO strategy. Here's some of the most important shifts impacting online marketers:
The rise of content marketing – providing content for users is now central to your online strategy and attracting customers through search engine results. Creating and promoting irresistible content attracts quality backlinks, increases your website traffic, drives social media engagement and convinces potential customers you're the best supplier.
The death of spam and sketchy link building – Google algorithm updates have shattered the rankings and traffic of websites that have tried to cheat the online popularity system. The Penguin, Panda and Hummingbird update menagerie have slapped, mauled and pecked the SEO spammers from backyard crooks right through to big brands.
Importance of mobile and multi-screen usability – there's logic to the suggestion that mobile searches will surpass PC searches in 2014, and Google has constantly updated recommendations for mobile websites. Search engines have altered their algorithms to make sure sites with a quality mobile user experience will see more favourable mobile search rankings
Knowledge Graph and Structured Data – gives sites the ability to include information within search results rather than forcing users to click through to a website listing. Using Google+ and Schema to markup data provides a genuine opportunity for businesses to enhance click through rates, brand awareness and traffic. If you have no idea what any of this means, don't worry – we're getting a little nerdy here. Basically, Google now gives you the ability to explain what your content is related to. If your article is about Apple and Blackberry, you can give Google a heads up that you are talking about the tech companies, not two delicious fruits. For more info, read up with this Search Engine Land article.
Social Signals – social media's influence on search results is more significant than ever. Although it's hard to know exactly how social fits in to search engine algoriths, it is clear that Google+ has a significant impact. While still in it's infancy, social as a signal is predicted to grow. It makes sense that content related to a search term shared widely on social media will be relevant and important to the visitor. Any measure to switch marketers focus from optimising content for a #1 ranking to concentrating on creating and promoting content that people love makes the internet (and search engines) a better place to hang out.
Why SEO algorithm changes have led to an explosion of content marketing
The last 3 years have been intense times for search results and website owners. Major algorithm updates have ruined the party of the 'Wolfs of Google's Street'. Websites with poor content and manipulative backlinks have been exposed as frauds as the changes helped to increase search quality and fairness for users.
The Panda Update
Panda was originally launched way back in 2011 to target websites with less than desirable content. In particular, sites that had thin, low quality or duplicate content felt the Google wrath.
Our black and white internet animal friend played poacher on sites with high volumes of pages that existed primarily for ranking purposes. Sites with content that provide no value to users are almost extinct thanks to the cuddly old Google Panda.
This update had a lasting impact on online stores, particularly in regards to duplicate content issues. For variations of the same product that each have their own page on an online store, the challenge is a difficult one. Similarly, product pages that use manufacturer-provided descriptions used across multiple competing websites selling the same product now presents a problem.
Marketers need to make the extra effort to create unique content if they want to stand out from the crowd. Sure, some things aren't so easy, but a gentle nudge to be a little more creative is only a positive. Even in 2011, Google's changes were espousing the benefits of a content marketing strategy.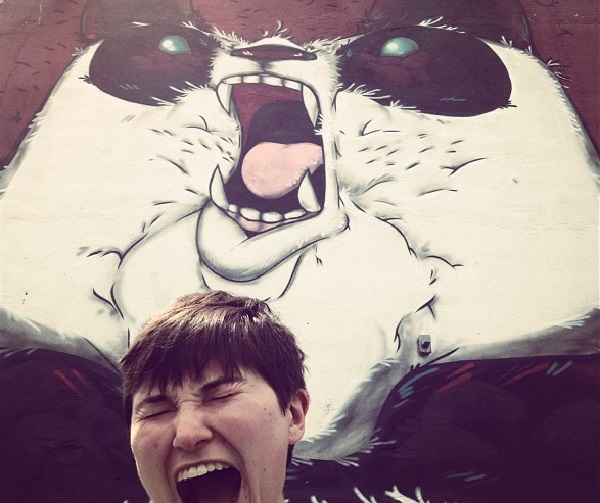 The Penguin Update
The Penguin update flapped into life in 2012. The second black and white animal targeted manipulative backlinking practices. In particular, sites with a high volume of low quality links were punished. For ecommerce sites, the implications were clear; those with a high volume of backlinks using commercial anchor text or linking text (such as "red shoes", "women's red shoes", "buy red shoes") were punished. Two years later and offenders continue to be punished.
Google's Acrtic critter's message was as cold as ice – links back to your site from others matter, don't mess with them. If you buy, trade or mess with backlinks that aren't purely intended to help your visitors, the Penguin will get you.

The Hummingbird Update
Hummingbird landed in the Google flock in late 2013. Named for its speed and precision, Hummingbird was described as a completely new engine for Google's algorithm. Search Engine Land explained the car analogy, relating Panda and Penguin to an oil change or a new injection pump that just altered the existing system. Hummingbird changed things fundamentally. The old parts that were working were maintained, but the algorithm's entire engine was chucked out and updated.
Why? Hummingbird makes Google more human than ever before. 'Conversational Search' has become a reality. Google wants to push in front of Siri and prove it is the smartest computer person you've ever met. You can ask Google a question like you would your best friend, and Hummingbird will help you get the right answer.
Our friends at Search Engine Land show you the Hummingbird in action:
A traditional search engine might focus on finding matches for words in this query "What's the closest place to buy the iPhone 5s to my home?"— finding a page that says "buy" and "iPhone 5s," for example.

Hummingbird should better focus on the meaning behind the words. It may better understand the actual location of your home, if you've shared that with Google. It might understand that "place" means you want a brick-and-mortar store. It might get that "iPhone 5s" is a particular type of electronic device carried by certain stores. Knowing all these meanings may help Google go beyond just finding pages with matching words."
What does this mean? If your content speaks in your customer's language, you're on to a rankings winner. Encouraging marketers to create content for humans, not search engines, is a win for the good guys. Sounds like content marketing 101, right?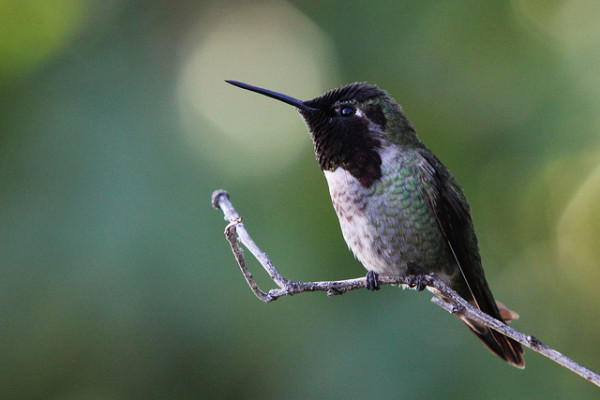 An online visit from the animal internet police can have a catastrophic impact on your rankings, your traffic and the profitability of your business. Pulling your website from search engine oblivion is a mammoth process. To make it work, you need patience, care and the help of an expert. The rollout of the Disavow Tool, has helped but this only serves to confuse the issue for part timers.
The best solution is prevention. Do the right thing by your customer and your rankings will thank you for it. Try to game the system and you'll live in constant fear. If the worst happens, your site's life isn't over. But chances are, you'll need a pro's help to recover.
Why SEO and content marketing need each other
The two words on every online marketer's lips (and Twitter feed) this year are content marketing. Google's algorithm updates have only helped to accelerate the education and implementation of content marketing strategy as website owners and online marketers continue to realise that "quick fix" tactics are risky and ineffective.
To build traffic and customers for the long term, business owners are starting to focus on providing real value to customers. "Content" – whether it be blog posts, downloadable guides, video series, podcasts, product reviews, forums, infographics, magazines, images, deep breath, the list goes on – helps to educate, inform and entertain customers. Instead of interrupting the masses, online marketers want to be there when potential customers want to talk.
Content marketing is like an online version of your friendly customer service assistant from years gone by. Only better. It has a 24/7 shift and it can help millions of customers at the same time.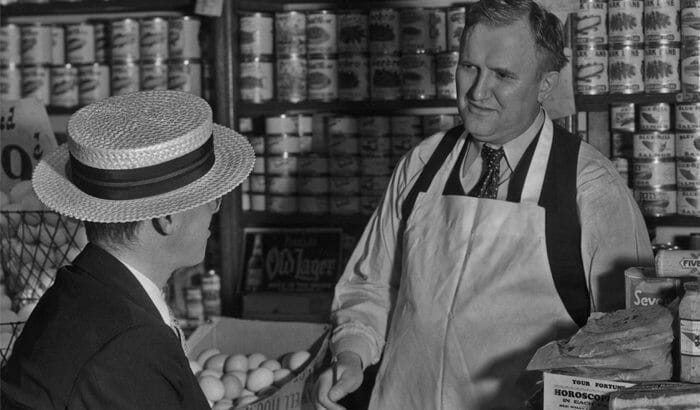 Unlike paid advertising (on TV or Google or anything in between) and unlike unsustainable link building tactics, content marketing is about building customer loving assets for your business that continue to give into the future.
The changes in search engine optimisation in recent years are a huge part of the content marketing movement. Content done right can position your business as a trusted industry leader, attract quality backlinks, generate social shares, increase web traffic, drive repeat sales and deliver sustainable growth. It's like investing your money in buying a house, rather than this season's Louis Vuitton.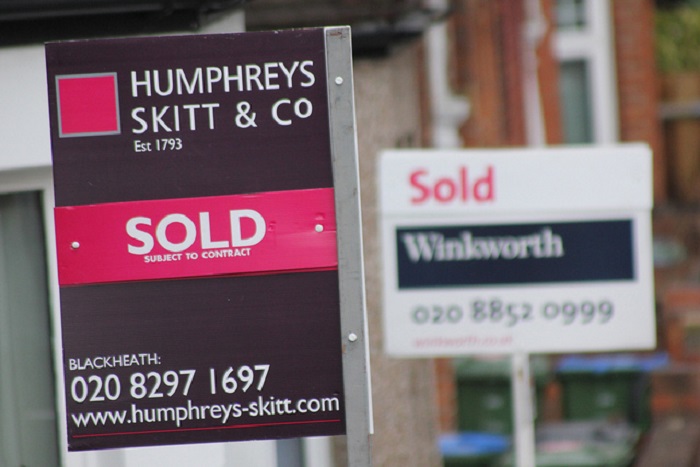 Why content marketing is a long term investment
The hardest aspect of content marketing for website owners to understand is the time required to see success. We're a little too accustomed to the old world of marketing. In the good old Don Draper days we could throw up an ad on the radio or roll out a campaign on TV and watch our sales improve, at least temporarily.
Unfortunately we're not only competing with the guy across the street, now we're competing with the entire world – and the competition is fierce. Great content can be done fast and cheap, but without a consistent approach and a long term strategy, your gains are finite and you're left striving for the next 'quick win'.
Great content marketing is consistent and never-ending. There's no end date. It's a program not a campaign. Every part of your business, every piece of content you create, every member in your team should work together to snowball your momentum. The more value you provide, the greater your return on investment will be.
Sure, it's often lots of work for little reward in the first few months, but the rewards are exponential in the future. Instead of reinventing the wheel, your exhausting initial pushes keep it spinning faster and faster.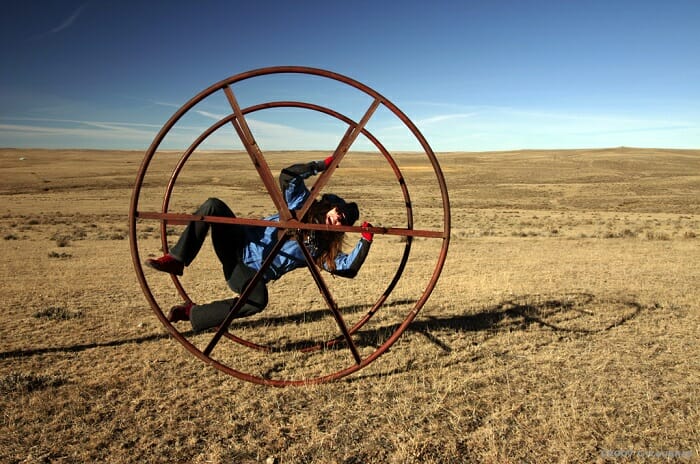 To show the world you're providing value takes time – time to create the content and time to promote it. But the customers, efficiencies and return on investment you generate can be so far in excess of any marketing campaign you've ever completed before.
The content you create or repackage can be used for a multitude of marketing tactics, not just improving your SEO and website traffic. That "Ultimate Guide to Your Product" that you create would be just as effective as an after sales service manual, a printed brochure or a downloable PDF. That podcast you record can be transcribed and turned into a blog post or rewritten for an industry magazine.
You get more out of your creation effort and you help more customers in the process. A couple of isolated efforts won't move mountains. You need time to build up your snowball.
There's an internal fortitude required for a business owner to forgo the surety of a small short term jump in profit at the expense of the potential long term gamechanger. And some patience. Oh, and throw in a whole lot of planning, dedication and hard work.
Those brave enough to hitch a ride on the bandwagon now will have a much more comfortable ride. You don't want to be the guy hanging off the back.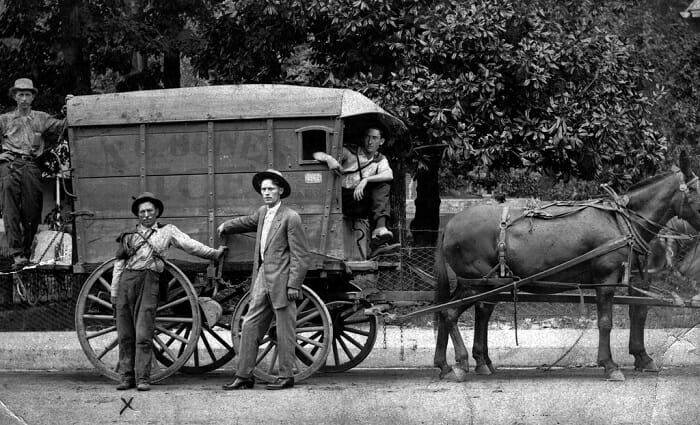 The future of SEO
Content marketing is now critical to successful SEO.
SEO is becoming more and more important to successful online marketing.
Now SEO means maximising traffic to your website to find new customers. In 2014 and beyond, this means integration with your broader marketing (and business wide) initiatives.
SEO is critical in your website development or new website launch.
SEO is critical for driving the distribution of your blog posts and content marketing.
SEO is critical to maximising traffic to the category and product pages of your online store.
If you want to win online, you need to connect the dots between the big guns of SEO, social and content. With a long term a content marketing strategy you can turn that triangle into a sustainable profit generating machine.
What has SEO got to do with content marketing? Your great content still needs to find its way into the hands of your customers. Search engines still hold the key to unlock the online world.
To make it to number 1, quality content alone just isn't enough. You're going to need some modern day SEO assistance.