If you are an online retailer, you care about SEO.
(If you don't, extract your head from that sandbox and sort yourself out. You're feeding sales to your competitors.)
Problem is, SEO is complicated, especially if you're selling online.
Most marketing all rounders don't have the expert knowledge required to an ecommerce SEO strategy while they juggle the rest of their responsibilities.
But unfortunately, not all of us can afford the luxury of hiring in a team of search specialists to start dominating the rankings.
So what's the best way to go about managing your ecommerce website's SEO needs?
We've been helping ecommerce managers with their SEO for years now, so we have a fair idea of what works.
Of course, your budget, your time, your level of expertise and your business strategy will have a big impact on your decision. But as we see it, there's 5 options.
The 5 best ways to manage your ecommerce SEO strategy
I'm about to rip through the pro's and con's of each. Then I'll let you know what type of ecommerce business is most suited to each option.
For the record "not worrying about it" is not an option. Sorry.
Oh and stick around for the afterparty. I've got a couple of unique suggestions that you might not have thought about before.
#1. Do it yourself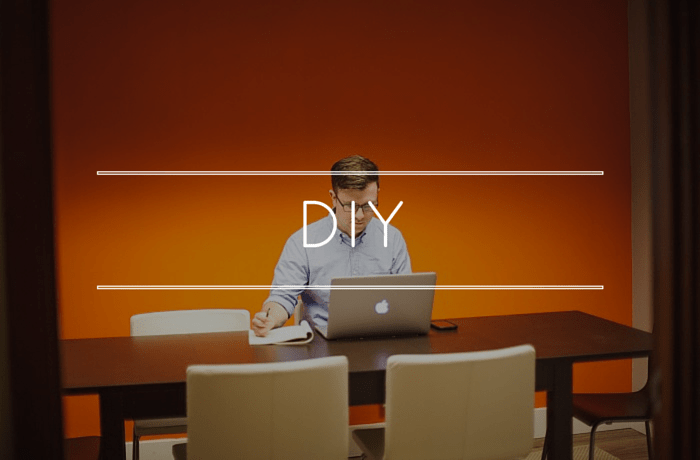 The Pro's of DIY:
You can retain full control.
There's no need to rely on an external party – if there's an issue, you can fix things straight away.
You know exactly what you're getting. If you leave your SEO in the hands of an outsider (and you don't have a thorough knowledge base), it's hard to know if you're getting value for your investment.
When you grow and develop enough budget to hire in help, you'll be able to train up a young buck instead of paying top dollar for an SEO superstar.
There are plenty of free tools and educational resources available to help you learn and implement an effective SEO strategy. DIY online learning is probably the best way to do SEO education, so don't feel like you should have completed any specific course or degree.
The Con's of DIY:
It's incredibly time consuming. You're looking at months of research and some mistake making along the way.
Chances are, you have soooo many other things to worry about. Keeping up to date with your SEO can feel like a full time job in itself.
The opportunity costs are significant – the time you take learning and implementing could be spent working on your area of expertise.
There's no fallback option. If you come upon a rare or specific SEO problem, you have no established relationship with an expert. To find one quickly is tough (and most often expensive).
Let's face it, if you're starting from a low knowledge base, you're probably not going to manage your SEO as effectively as a dedicated expert could.
#2. Hire inhouse SEO specialists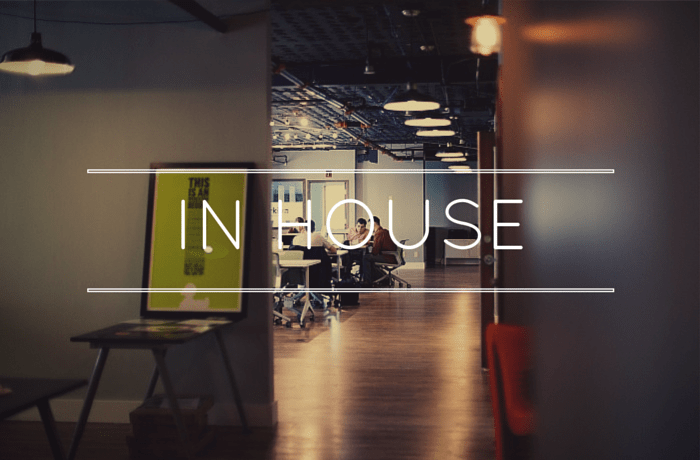 The Pro's of In House:
You can retain full control.
You get someone 100% focused on the intricacies of your organisation and its specific SEO challenges. We're talking industry knowledge, understanding of your target audience and integration with the rest of your team and their objectives.
It's easier to integrate your online marketing with rest of your business.
Response time is as swift as possible.
Communication is clearer (or it should be anyway!)
Over the long term, this is the cheapest option (if you can find and retain quality people).
It's easy to move quickly without briefing, review and approval processes.
All the knowledge you develop is retained within your organisation.
You can build a team internally and add to your company's culture. The more the merrier, right?
You are adding a valuable strategic asset to your company that few other competitors possess.
The Con's of In House:
Attracting quality talent in house brings massive competition, so you'll need some killer cash, culture or perks.
You'll need either an expensive superstar, or some outside help to develop and manage your team.
Don't forget the time and dedication involved in acquiring, developing, managing and educating any new skilled employee. It's not something you can take lightly.
Scaling up and down is time consuming, expensive and risky.
HR complications can be distracting at such an early stage.
Finding and retaining experienced SEO pro's is either very costly or very risky.
This is a fairly expensive option unless you can work very efficiently with contractors.
What about when they are on holidays? They will need holidays, right? Or even worse, what if they up and leave?
If you're in this for the long haul and you've got the resources to put towards developing and maintaining quality talent, building an in house team that understand SEO could be the best strategic decision you ever make. Just keep in mind the time, money and risk that's required.
If you can afford a fantastic in house resource with extensive SEO experience, this could be the best way to manage your online marketing. An experienced pro with managerial potential is your best best for your first hire – you need someone internally to develop and manage new recruits.
As expected, particularly in Australia, these folks don't come cheap (or often). May luck be on your side.
#3. Expert freelance contractors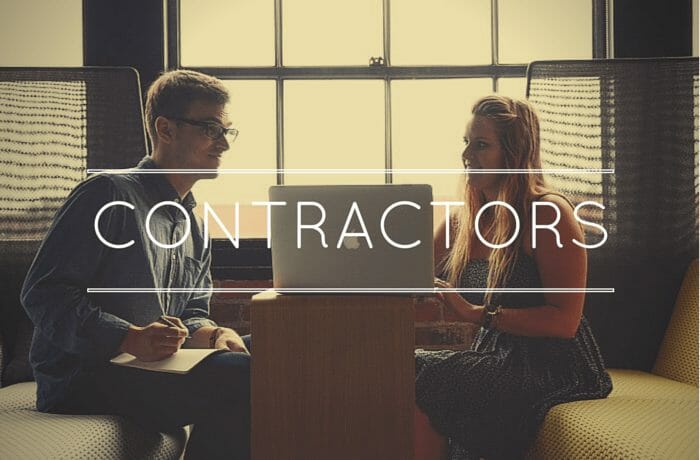 The Pro's of Contractors:
This is the least expensive option up front (taking into account the opportunity costs and inefficiencies of the learn yourself DIY approach).
You can scale up and down for seasonal events where more investment is required.
Contractors are a great resource for one off troubleshooting. If you have a strange, specific problem – it might not come around again. One splash of cash can get you through a rough patch.
You're able to retain most control. With a thorough brief and non strategic work, you're not letting go of much.
It's possible to move quickly if you understand your needs. This is particularly true if you have one or two trusted freelancers in your network.
If you find a fantastic expert, this option can be cheaper than the agency or in house route in the short term (with no overheads or account management fees).
The Con's of Contractors:
This could be your most expensive option in the long-term. You're continually wasting time and money creating new briefs and educating contractors on the needs of your business.
It's so difficult to find a highly skilled contractor. When you do find one, hold on to them. Then tell us about them – we'd like to hire them for a full time gig!
If you want a long term relationship, there's a significant risk the contractor will stop providing services (of course, this is not an issue for one off projects).
You should expect less detailed reporting and a poorer level of project management.
The best and most experienced freelancers are often super busy with inflated rates based on the demand for their time.
It's difficult to manage and measure the effectiveness of your contract SEO's work without detailed technical knowledge (it's also very hard to compare contractors in the first place).
You'll find it tough if you are researching partner options without case studies, testimonials or referrals. The track record evidence of an agency is much easier to find and assess.
It is risky relying on a single person. If your contractor does go on an unannounced sabbatical, you're left in a right old tangle.
This is a dangerous way to manage your online marketing. If you have a bunch of ad hoc projects, site updates or low-skilled tasks, this can be an effective option in the short to medium term.
If you're after something sustainable, it might be best to find another solution.
As a stop-gap, or a starting point, freelance experts are a great idea. You can move quickly and access high quality expertise for a relatively low cost.
For anything strategic, an agreement with a specialist freelancer is a risky proposition. They could up and leave at any time. Then you're back at square one.
#4. Hire a specialist SEO agency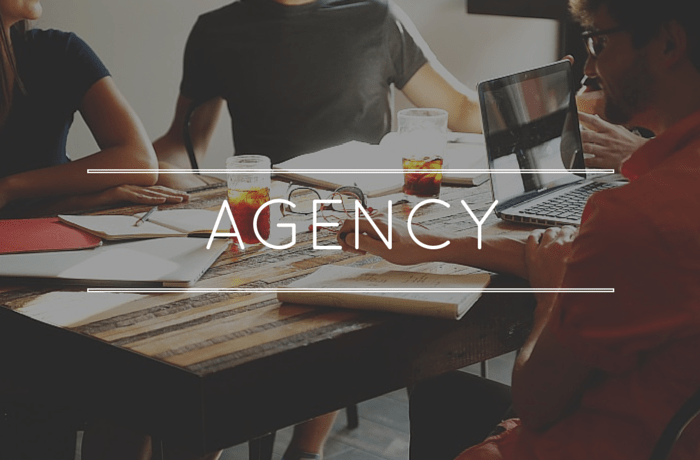 The Pro's of an Agency:
Most times, you'll be up for a fixed cost through a monthly retainer or set project fee. You can easily factor this in to your budget planning, and your agency will be working hard to make sure you don't need to pay any more than what's quoted
The project management skills of a good SEO agency will be almost as valuable as their technical skill set. With the resources and experience an agency has at its disposal, they should have structured processes in place to ensure they can manage your SEO requirements in a fraction of the time it would take you internally.
Agency folk know where to start and where to go. They'll provide you with priorities and direction, something that is often difficult with limited experience.
The huge advantage – you have high quality SEO resources available as needed. If you have a problem, or a complex project, you have a whole stack of experienced people at your disposal.
Good SEO agencies will have a thorough understanding of broader digital marketing practices. If you can find an ecommerce specific SEO agency – all the better. These guys should get the ins and outs of selling online. You'll get access to their knowledge across user experience, content marketing, email, social media and more.
These guys stay on top of the game for you. No more feeling guilty about keeping up with industry trends.
The best agencies are proactive. You're not just paying for the work you brief in, you also get the idea generation and strategic advice of your agency partner's team.
The Con's of an Agency:
The obvious one. It's expensive.
If you don't have a good understanding of SEO, an agency can take you for a ride. Don't get me wrong, most are hell bent on helping, but there are some to look out for. It's not hard to get twelve months down the track with no return on your investment. To avoid this, you need to agree on regularly reported metrics and updates on key objectives. You might even want an objective SEO expert to analyse their work every once in a while.
Usually, you have yourself a big up front commitment. An agency will want at least six months to prove their worth (anything less should raise a red flag for you). While this ensures a more strategic approach, you're left with a really important decision.
Sometimes communication can be a problem. If an agency is disjointed or ineffective, you might find it hard to get a straight answer to your requests. Often account managers aren't across the finer details of your work, or worse – you might not hear from them for months. When talking with agencies, find out whether they have set response timeframes.
Working with the wrong agency could be the most costly decision you ever make. You commit a whole stack of valuable time and money to find a partner. You invest at least 6 months worth of monthly retainer to find out if you're getting enough ROI to make things work. Not to mention the time you invest in onboarding, briefing, liaising and approvals.
If you work out you've made one big, horrible, money-wasting mistake on a supplier who can't deliver results, suddenly the agency route seems like a treacherous one.
However, if you find the right partner, the results can change your business. A solid, long term partnership with a proactive SEO agency can help you ensure your website is in a perennial state of improvement. Paying for an agency's resources could be a minor price to pay for an increasing stream of new customers and a source of innovative ecommerce marketing ideas.
An agency that specialises in your niche is clearly going to give you a monumental head start. Whether it's an industry specific focus, experience working with your target audience or demographic or an ecommerce SEO agency – if you can, find a hand in glove fit.
If you're thinking about partnering up with an SEO agency, you might want to get your hands on an article we put together in January. Here's the 10 questions you need to ask to find the best ecommerce SEO agency. Use them. You'll save yourself some money and some headaches.
#5. The Goldilocks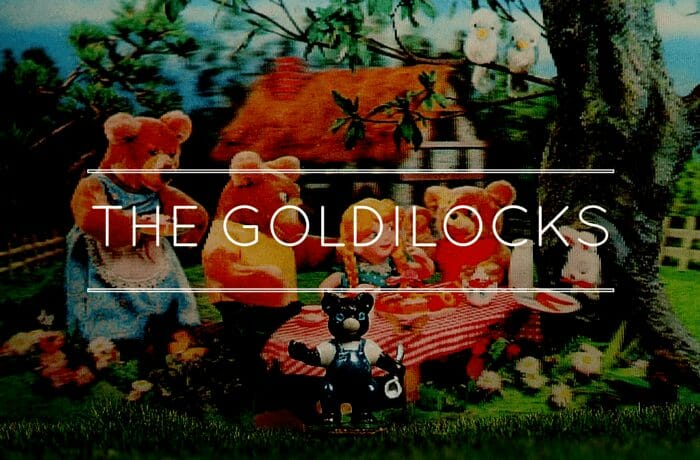 Why not have a little bit of both hey? Just right.
In house investment doesn't have to be an either/or scenario. You can start building expertise while working closely with an agency or consultant.
As your business grows and your needs increase, you can handle your SEO requirements with a combination of in house and agency resources.
For most large ecommerce companies, this is the most effective strategy. You're not left behind if your star SEO decides to leave, but you can also start to build expertise internally to reduce costs and improve the effectiveness of your agency's work.
Bonus Suggestion #1: The Secondment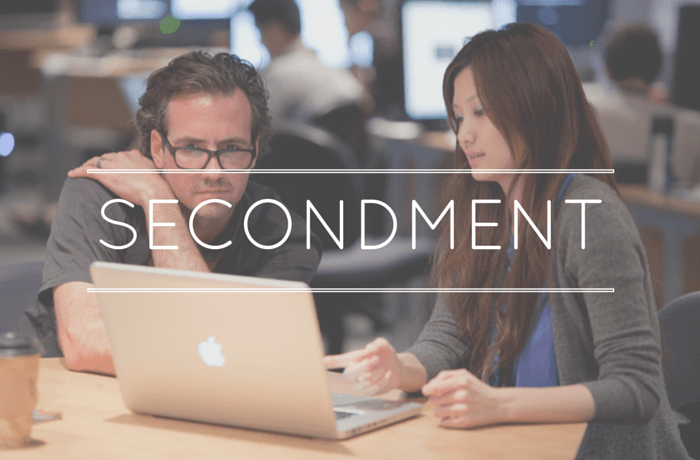 If you have an established relationship with a specialist agency, a secondment program could be a fantastic idea. You can send a junior marketing team member to your agency partner to get some extensive hands on experience, then make the most of that knowledge in the long run. By strengthening your relationship with your agency you can start to co-develop strategy and spend less on execution.
It might be hard to make this work, but an agency with foresight will see the benefits for both parties.
Bonus Suggestion #2: The Scholarship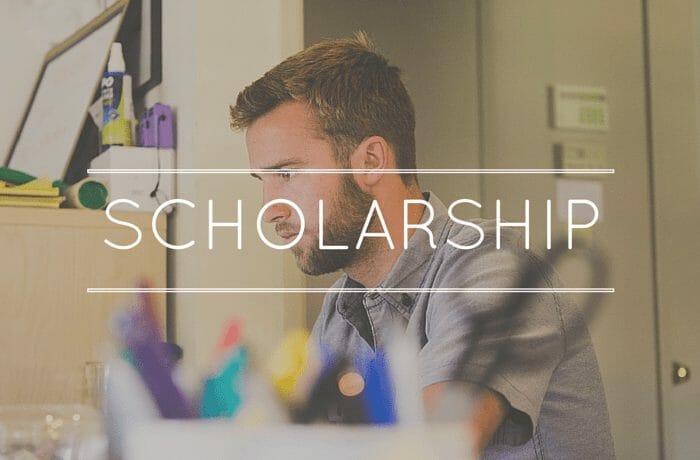 Instead of shelling out for another contractor to help you with some simple part time SEO work, get a part time uni intern on the case. You'll save a little cash, add a fresh spark to your workplace culture, and develop the skills of your own potential employee.
You can find some of the brightest, most enthusiastic digital marketing talent at your local university. Instead of relying on external contractors to chip and work on your SEO overflow, why not try to find and nurture young industry talent? If you have an SEO expert in house to manage and mentor a student, you can start building yourself a specialised team at a low cost.
Swathes of intelligent and eager students in the third year of a digital media or marketing course would fight for the opportunity to get some industry experience.
If you're a small business with a budget limit, partner up with your agency to defray the costs and make the position more attractive to burgeoning student stars. You can take the student for 6 months, then send them across to your agency for the rest of the year.
Universities are struggling to provide valuable online marketing education to our next phase of graduates, so you're bound to find yourself with a greenhorn on your hands. But if you have the time and structures in place to manage an inexperienced employee, you could snag one of tomorrow's digital superstars at a bargain basement price.
Bonus Suggestion #3: Just Do Something
Simple advice. Regardless of your choice, make sure SEO is built in to your ecommerce business. The process of creating, promoting and optimising high quality content is a muscle that you need to develop and flex to dominate your online niche.
If you don't have a structured plan to manage your ecommerce site's SEO, you need to pick one of these options and stick to it.
If you need some more detailed information to help you analyse, compare and select the right SEO solution for your online store – you need to download our Guide to Managing Ecommerce SEO. We've prepared over 30 pages of insighst and advice from our search engine optimisation specialists to help you find the best way to handle your site's needs.
Just click on that big old purple button below, throw in your email adresss, and your little package of online retail wisdom is headed straight to your inbox door.