This month, we explain how new image recognition technology is bridging the gap between content and commerce, give you a sneak peek of two new Google Search Console features, ask whether links are still relevant to your SEO ranking, and show you how a footwear company increased their direct sales by a whopping 91 per cent.  
And as always, we've brought you our favourite digital marketing podcast of the month (well, it's not exactly a podcast but you'll love it anyway) and your monthly must-read (it's about machine learning).  
(Your round-up mini-directory)
Too busy to read the whole thing? You can click on the dot point that takes your fancy and head straight to the relevant section.
In this month's digital marketing roundup:
Image recognition: Bridging the gap between content and commerce
From driverless cars to household robots, artificial intelligence promises us an automated future of ease. It's also set to change how we shop, and ecommerce retailers are paying attention.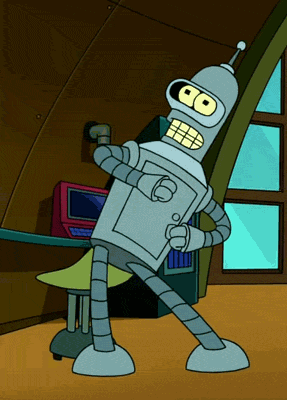 Machine learning-powered image recognition has already come to the world of digital marketing with the new technology impacting visual search, product tagging and content curation.
Matthias Dantone, CEO and co-founder of Fashwell, spoke with econsultancy.com this month to reveal how his company's AI technology is being used in the wide world of ecommerce and digital marketing.
He highlighted how new image recognition technology allows shoppers to conduct visual searches by uploading an image and searching for the products displayed in that image.
Pinterest has become an early adopter of the technology, with a new VisualDiscovery search tool that links products displayed in photos to their ecommerce checkout pages. Here's how it works…
Dantone told econsultancy.com that the technology will solve the many challenges of mobile shopping by bridging "the gap from content to commerce by streamlining the path from inspirational image – be it on Instagram or in the image library on your phone – to the checkout page."
Dantone says that Amazon and eBay along with fashion brand ASOS are joining Pinterest as early adopters of the technology and predicts that around 80 per cent of all search queries will be through either images or speech in the coming years.
For digital marketers eager to enter the visual search space, Pinterest has announced that ads using visual discovery technology are now available on the platform through the site's Shop the Look tool.
Your Digital Marketing Podcast of the Month
Amazon experts reveal all in 2017 virtual summit
Okay, so it's not officially actually a podcast, but we think you'll forgive us when you get a load of this.
Some of Australia's top Amazon marketing experts are hosting the 2017 Amazon Australia Virtual Summit to show you how to make the most of Amazon arriving in Australia.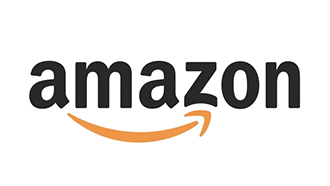 The summit will stream live from 9.30am on Tuesday, October 17 and will feature presentations from noted industry experts.
For starters, Goliath partner Zach Tibbs will reveal his top five secrets to be being successful on Amazon, then Edward Wiley, Alliance Manager at OFX will offer valuable advice for taking your ecommerce operation international.
Finally, Chelsea Davis, Head of AMS at Goliath, will round out the summit with her complete guide to Amazon marketing services.
News From Google HQ
Google replaces Bing as Siri's go-to search engine
Google has landed another blow against Bing in the search engine war. Apple announced that Google has replaced Bing as the default search provider on iOS and for Mac Spotlight searches.
Apple's voice assistant, Siri, will also now pull information from Google. In a back-to-the-future move, this marks Siri's return to Google after it was initially replaced by Bing in 2013.
This is part of an estimated $3-billion deal that will see Google remain as Safari's default search engine, and is part of Apple's efforts to keep its search experience the same across all its platforms.
Sneak Peek: Two new Google Search Console tools
Google's Search Console is set for yet another redesign, and will roll out with a new set of experimental features. Google says its goals for the redesign are to provide more actionable insights, better support of organisational workflow, and faster feedback loops between users and Google.
The company also offered a sneak peek of two of its new experimental features. According to Google:
Index Coverage reports will show the count of indexed pages, information about why some pages could not be indexed, along with example pages and tips on how to fix indexing issues. It also enables a simple sitemap submission flow, and the capability to filter all Index Coverage data to any of the submitted sitemaps.
AMP Issues reports will show the current AMP issues affecting your site, grouped by the underlying error. Drill down into an issue to get more details, including sample affected pages. After you fix the underlying issue, click a button to verify your fix, and have Google recrawl the pages affected by that issue. Google will notify you of the progress of the recrawl, and will update the report as your fixes are validated.
Google Stamp to bring digital storytelling to the masses
Google is taking on Snapchat Discover with the launch of Google Stamp. The new publishing platform will help brands deliver mobile-optimised stories to its users.

While details remain thin, it is expected that Google Stamp will allow users to swipe between pieces of multi-media content. It is thought that Google Stamp articles will feature just below the Google search bar and it has been reported that large publishers including Time Inc. and CNN have been approached as potential launch partners.

However, digital marketers should watch this space as Google Stamp is inevitably opened up to smaller content creators.
Are links still relevant to your SEO ranking?
If you doubt the relevance of links for SEO in 2017, it's high time you took a look at Stone Temple's latest ranking factor research.
The report examined three different data sets with the same 6,000 queries in May and August 2016 and again in May 2017 to reveal the importance of links as a ranking factor.
Here's an impressive-looking bar graph from the report…
So what does this actually mean?
Long-winded industry jargon aside, the report essentially found that Google still loves links for three key reasons:
#1. Links on your website are a signal to Google that you are actively investing the time to implement relevant content on your web pages.
#2. A link on your website page is usually there for the long haul, whereas links posted on social media platforms disappear from people's feeds in minutes.
#3. Links that take your users to external sites are in a sense anti-ads, in that they are directing traffic away from your site. This is a valuable signal to Google that you are genuinely interested in providing real value to your visitors over and above just selling them your wares.
Let's cut to chase and give you the take-home message. Building relevant external links into your web content is a signal to Google that you are working hard to deliver the best value to your visitors. This in turn encourages Google to bump up your SEO ranking.  
Digital Marketing Short Takes
All the most important digital marketing news, insights and advice from around the online jungle blogosphere last month.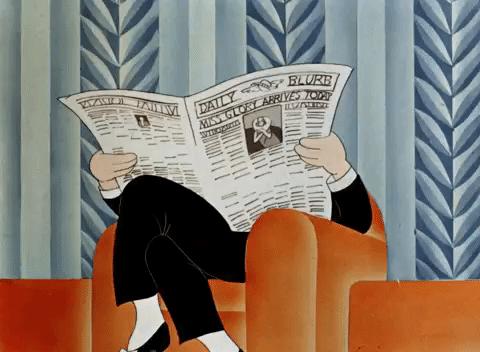 How Protalus increased direct sales by 91 per cent
Do you have $97 million to splash on your website? Perhaps not, but Protalus sure did. They used the cash to increase direct sales by 91 per cent in about six months through one-click upsells and conversion rate optimisation (CRO).
MOZ revealed exactly how they did it in an extended case study, but here's our short version of how an insole manufacturer made it rain to become one of the fastest-growing footwear companies in the world.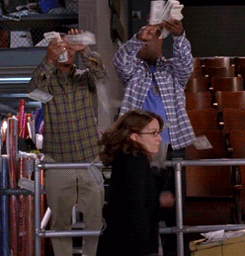 Step 1: Adding post-purchase one-click upsells saw an immediate 21 per cent sales increase. How? Protalus offered $30 off your second pair of insoles and free expedited shipping on their main sales landing page.
Step 2: People love celebrities, and adding celebrity testimonials about the benefits of their insoles scored the company a 60 per cent sales boost. These were used in conjunction with expert reviews from medical professionals, customer success stories and video reviews.
Step 3: Then came a redesign of the main sales page. The new design included long-form content, along with improvements to its loading time and the repair of usability issues. The result? A 58 per cent conversion lift.
Step 4: Protalus insoles are significantly more expensive than its competitors, so a market repositioning was required. Market data was used to establish the benefits of custom insoles, then long-form content established how Protalus insoles are similar to custom insoles. Additional content was used to clearly demonstrate how Protalus insoles are different to their over-the-counter competitors.
Your Monthly Stats Round-up
Customers punish poor email communication, voice search continues to gain momentum, Pinterest celebrates a milestone, Google kicks Bing's butt, and digital ad fraud threatens to break the bank.  
Your email communication remains vital to your success – 93 per cent of customers would consider a rival brand following a negative email experience.
Voice search continues to gain momentum with 57 per cent of smart speaker owners having purchased a product online with their voice.
Here's to Pinterest. The platform hit a milestone of 200 million monthly active users, which represents 40 per cent growth since last year.
Google continues to dominate the search war – Bing only has 5 per cent of the desktop search engine market share worldwide to Google's 87 per cent.
Keep your eyes peeled for online fraudsters. Digital ad fraud is predicted to rise to $19 billion in 2018.
Your Monthly Digital Marketing Must-Read
Machine Learning Performance Report
Machine learning can drastically improve paid-search marketing. That's according to Acquisio Turing's Machine Learning Performance Report.
The free report analysed more than 30,000 accounts to reveal how Acquisio's machine-learning tools are helping increase performance across a range of metrics.
Here are some of the key takeaways…
Average cost per click decreased by 7 per cent.
64 per cent of companies reduced their cost per acquisition.
Average clicks increased by 15 per cent between month one and three.
71 per cent average increase in conversions
Read the full report here.
Remember – subscribe to our brand spankin' new weekly for the best digital marketing learning
One email. Once a week.
All the weekly digital marketing insights you need – in one neatly wrapped package, delivered straight to your inbox.
If you haven't already – get amongst it now – and keep your online retail knowledge one step ahead of the furious chasing pack of your competitors.
Hit that big grey button below, and add our newsletter to your cart right now…