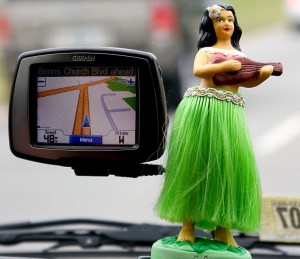 I want to show you simply, once and for all, how to use keywords in your ecommerce content.
It's not hard. There's no mystical SEO ninja secrets. But there is a substantial customer-generating reward in it for you.
Researching which keywords to target with your blog content is like paying the extra $10 to add GPS to your hire car. Sure, it takes a little more out of you, but you want to know where you're going.
Otherwise you might get lost and die.
Yep, we stand by that one. Blogging without your keywords GPS can leave your content lost and potentially deceased.
Why you need to know how to use keywords in your content
Contrary to my imaginary beliefs, Google doesn't have a hidden community of speed readers holed up in a big old warehouse sorting through millions of webpages to decide the #1 ranking page every time you type something into your search box.
Okay, you knew this already, but sometimes I prefer to think of it like that, rather than picturing a giant robot arachnid with its algorithm feelers 'crawling' their way through your content. We're all better off writing for people, not robots.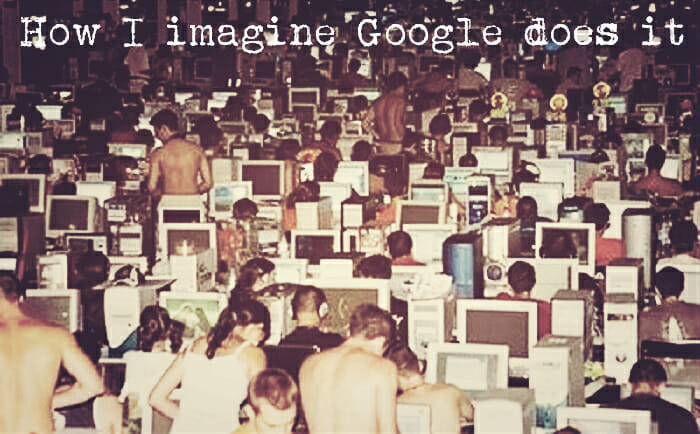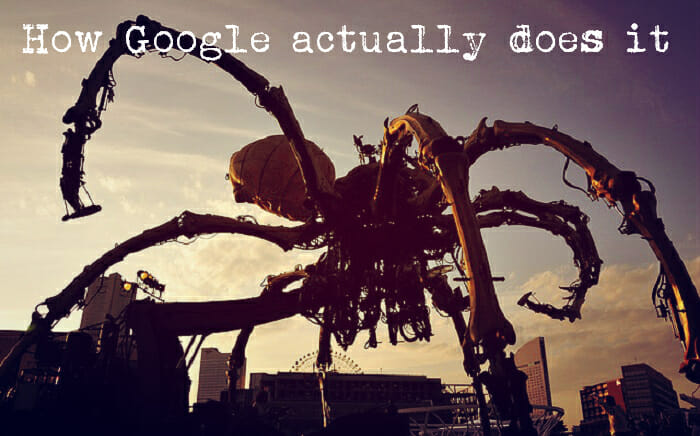 Google's crawlers use 'keywords' to understand whether your content relates to a search engine query (something someone types into the Google search bar). If the keywords you used in your content closely match the term used by the searcher, the Googlebots know your work might be of interest to them. If lots of other people using similar searchers have clicked on your webpage, you tick the valuable box as well as the relevant box.
Bila kutumia maneno wateja wako anatumia kutafuta, unaweza pia kuwa kuandaika katika Kiswahili kama mbali kama robots google ni wasiwasi.
No, I didn't just nod off to a fitful face first keyboard slumber. Read on and decipher. (Thankyou Google translate)
Without including the keywords your customer uses to search for your content, you might as well be writing in Swahili as far as Google's robots are concerned.
See what I did there?
Taught you a Google keywords lesson. Swahili style.
Even Rafiki would be proud of the wisdom I just laid down. Here's some of his best work.
(Just quietly the Swahili word for 'concerned' is so much more enjoyable. 'wasiwasi'. Gives me the giggles.)
Keywords are even more important for ecommerce sites
Let's ram this one home with a real life lesson. An example that matters. Serious implications…
The cooler, esky, chilly bin debacle is an age old pan pacific conundrum. We're talking about the small, portable cold thing you put your delicious beers in.
In New Zealand (they're a little backwards sometimes), they call it a 'Chilly Bin'.
The Americans strip away all the guff. It's a 'Cooler'.
Apparently in the UK you're talking about a 'Cool Box'. Crazy English folk.
What we're getting at here, is how difficult it can be to know what keywords your customers are using to search for your info online.
If you're selling an Esky/Chilly Bin/Cooler/Cool Box online to an international market, you've got a right quandary on your hands. You might be the undisputed go-to online resource for Chilly Bins, but if one of those strange English lager louts jumps online to search for a brand new cool box, Google's robots are going to have a hard time recommending your work.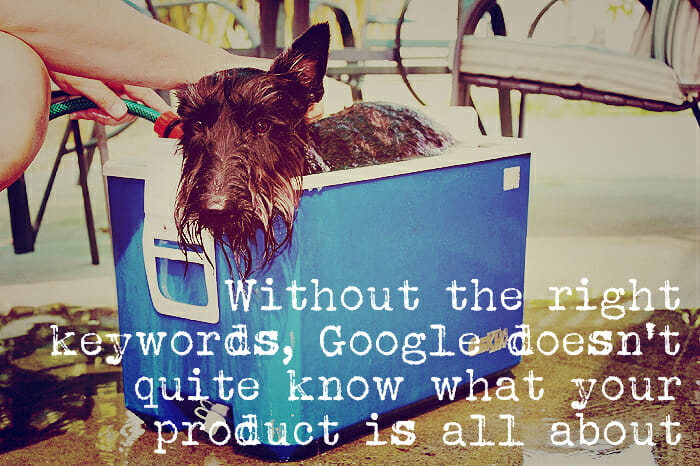 Going back to my original example, in Google's busy little robot eyes, keywords are to content what your GPS is to finding your way around a city you've never been to before. If you want to dodge through the traffic and get to your rankings destination, you need to understand your keywords.
Go for competitive keywords or crystal ball it and beat the crowd?
If you fish where the fish are (turning to a more soothing metaphor than the whole getting lost and dying bit) you can create articles based around keywords that are receiving existing traffic. This gives you a healthy chance of attracting more visitors to your website.
But any experienced angler will tell you, if the word gets out about your favourite spot, it's time to leave the masses to fight over the scraps. If you want your content to rank well for highly competitive keywords, you're in for a long and hard-fought battle.
Look for key words and phrases with lower volumes of traffic. You can make it your mission to own them before the crowd flocks in. It's much easier to stay at Google's number one than it is to get there.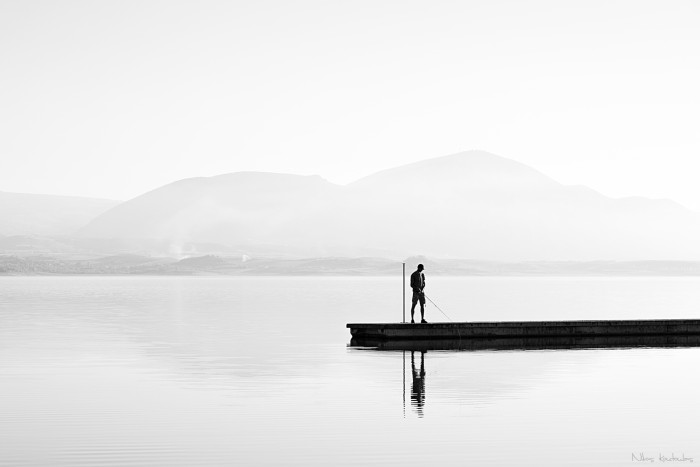 You can find how many people are searching for your keywords using the Google Adwords Keyword Planner.
How to plan and track your keywords
When you're preparing your editorial calendar, use your keyword research to help you devise your blog topic areas. Over a 3 month period, pick out 10 keywords or phrases you really want to rank for that have a high volume of current search traffic. Set yourself a specific rankings goal for these keywords.
This is relatively standard practice amongst the SEO savvy, but you can do even better than the best.
Select 5 to 10 key phrases with relatively low traffic that you think will become hot topics in the future.
If you start blogging about the emerging issues in your industry, it becomes a whole bunch easier to snatch the number 1 ranking early. You'll also establish some thought leadership trust points from your readers along the way.
Get out that content crystal ball and become Google's favourite before your competitors jump on the bandwagon. You might have some misses, but the wins are bound to make up for it.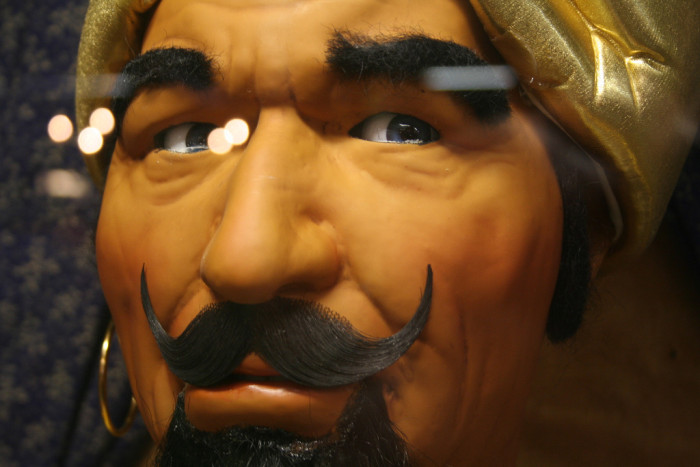 Remember, your customers come first. Google is always second.
If there is a low volume of search engine traffic for a particular term, don't feel like you need to stop creating great content. If you know your customers will want to hear about it, make it happen.
Search engines aren't the only way for your audience to find your best stuff. You can turn your attention to promotion through social media and personalised email updates to your subscribers.
Using the Google Adwords Keyword Planner
The Google Adwords Keyword Planner is a free resource that helps you find out how many people are searching for a particular keyword in Google each month. It suggests similar words and phrases that are receiving high levels of traffic.
This will give you an idea of the hot topic areas in your niche to help inform your blogging editorial calendar. Simply Google 'Keyword Planner' to find it.
Google Adwords Keyword Planner Definitions
When you check out the Planner, you'll be met with a jumble of exotic computerish terms you've never heard of. Those crazy bicycle-riding, midnight-pizza-eating, Japanese-anime-loving Google folks have some challenging SEO nerd words. Here's some definitions of the most important ones to help you decipher the cryptic crossword that is the Google Keyword Tool.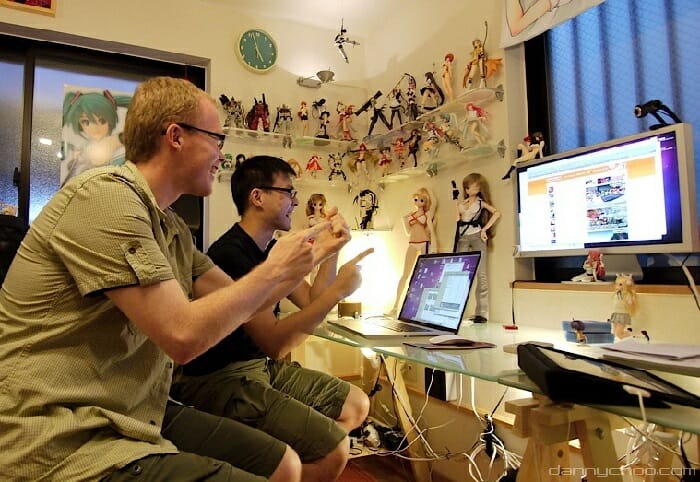 Average Monthly Searches: Google gives you the average number of searches per month for that exact keyword (within your selected location and targeting selections). It balances out peaks and troughs throughout the year (such as Christmas).
Competition: This indicates the level of competition for a given keyword on Google Adwords advertising. It only relates to paid ads, not organic (or SEO) competition but you can use this as a guide. Generally the higher the competition, the more perceived value there is in appearing for a particular keyword.
Keyword Ideas: Google suggests keywords that are similar to what you have searched for. The keyword ideas usually have a high level of search traffic. This is a nice way to find related keywords and phrases for you to blog about that you may not have already considered.
How to do a simple keyword search to find the traffic for a search term
Use the following options for a good first search:
Your product or service: Start by listing your core products or services here. Searching for a maximum of 5 – 10 closely related keywords at a time will mean the Keyword Planner will generate a good number of ideas around the subject.
Location: Select your home country
Leave the other fields blank for now but as you start understanding the tool, you might want to experiment with other settings.
Excluding words that are irrelevant will help you find more specific keyword suggestions. A handy exclusion we use for service industries is "jobs". This makes sure we don't get search data from people looking to find work. You'll start to find a few terms specific to your industry that you might want to strike out of your findings to give you a clearer indication of search traffic.
Where to use your Keywords
Your keywords are your search engine language. Use them in the following places within your blog:
Page Title
URL
Heading
Meta Description
Image File Name
Image Description
Image Alternative Text
Tags
Try to fit your target keyword into each of these areas. Don't feel like you need to start writing some sort of new Google-language. You can use synonyms for your keywords as well, Google takes notice of similar words.
You only need to use your keyword 2-3 times throughout your article to squeeze out the maximum Google rankings juice.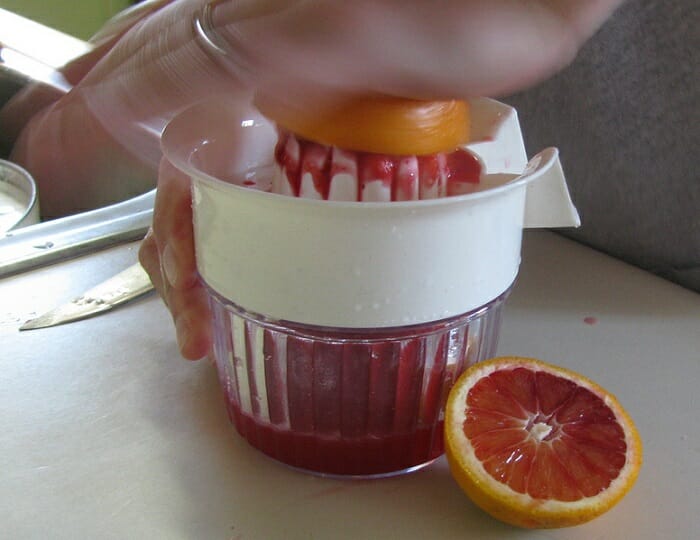 Your customer still comes first.
Remember customer #1, Google #2.
Always.
Write your post first with only the reader in mind. Slip in your keywords within the context of the article afterwards, where they would make sense to the reader. If you've identified a list of 10 to 15 keywords or search terms you want to rank for, don't be afraid to create content that doesn't fit into this list.
Make content that your customers love.
Then do your very best to let Google know why your content is so good.
If you want more detailed info to help you optimise your content, we've got a ripping new guide to help you meet more customers online. Some of the best bits from this article are pinched right out of there.
Download the free guide and have a read – there's over 20 pages dedicated to ecommerce SEO. You'll score a bunch of practical insights to help you start improving your site's performance straight away.
That's it from me.
All this hard work is making me thirsty.
Time to grab my cool box.