I want to help you improve the most undervalued part of your marketing strategy…
Customer Retention.
Ecommerce brands are so often blinkered into a relentless quest to attract new customers.
The most successful ones are busy trying to keep them.
Your online retail loyalty program is an investment in your business's long-term profitability.
Attracting customers is much more time-consuming, expensive and difficult than generating repeat sales from existing customers.
Recently, a spate of thought leaders have been urging retailers to focus on their customer's post-purchase experience. The entire tribe here at The Ecommerce Jungle Gym couldn't agree more with this sentiment.
To inspire you and your team to build a customer retention strategy – I've pulled together a collection of the best insights, examples and advice about ecommerce customer loyalty and retention.
(Your roundup mini-directory)
Too busy to read the whole thing? We get it: logistics, synergies, KPI's – all that business stuff. Here's the skim read version. You really should read the whole article though…
You can click on the dot point that takes your fancy and head straight to the relevant section.
Authenticity beats discounting
Regular sales cut prices, margins and trust
While your prospect might be thrilled at the time to get a lower price, in the back of their mind they're also thinking, "If these guys are always offering a discount – are they just inflating the normal price so I think I'm getting a better deal?"
Each time you discount a product, you're showing customers you can afford to sell for less.
And how does a 50% discount affect the loyal repeat customers who paid full price just a few days earlier?
Continual, repetitive discounting is even worse.
Bonnie Patten, is the Executive Director of TruthInAdvertising.org, a leading consumer watchdog. She explained to The New York Times why consistent ecommerce discounting is eroding consumer trust:
"We've been conditioned to buy only when things are on sale," said . "As a result, what many retailers have done is make sure everything is always on sale. Which means nothing is ever on sale."
The overwhelming promotional tsunami from retailers with endless sales is beginning to make consumers angry.
Lesson: If you dicsount regularly, you risk losing the respect of your customers
Customers of certain discount-happy ecommerce brands are beginning to assume the slashed price was the intended list price all along.
Savvy shoppers are seeing right through this tactic, and brand reputations are suffering.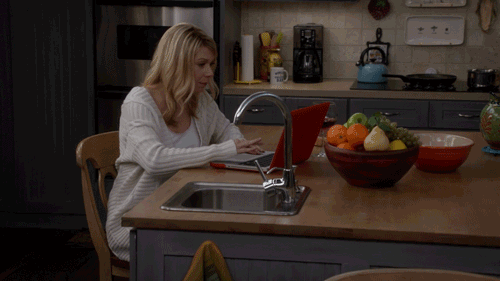 Sustainable ecommerce success demands repeat sales at decent margins
It's too expensive to keep paying to attract new customers.
Just ask Fab.
We recently brought you the painful story of an ecommerce unicorn, once valued at $900 million, which eventually sold for $15 million two years later.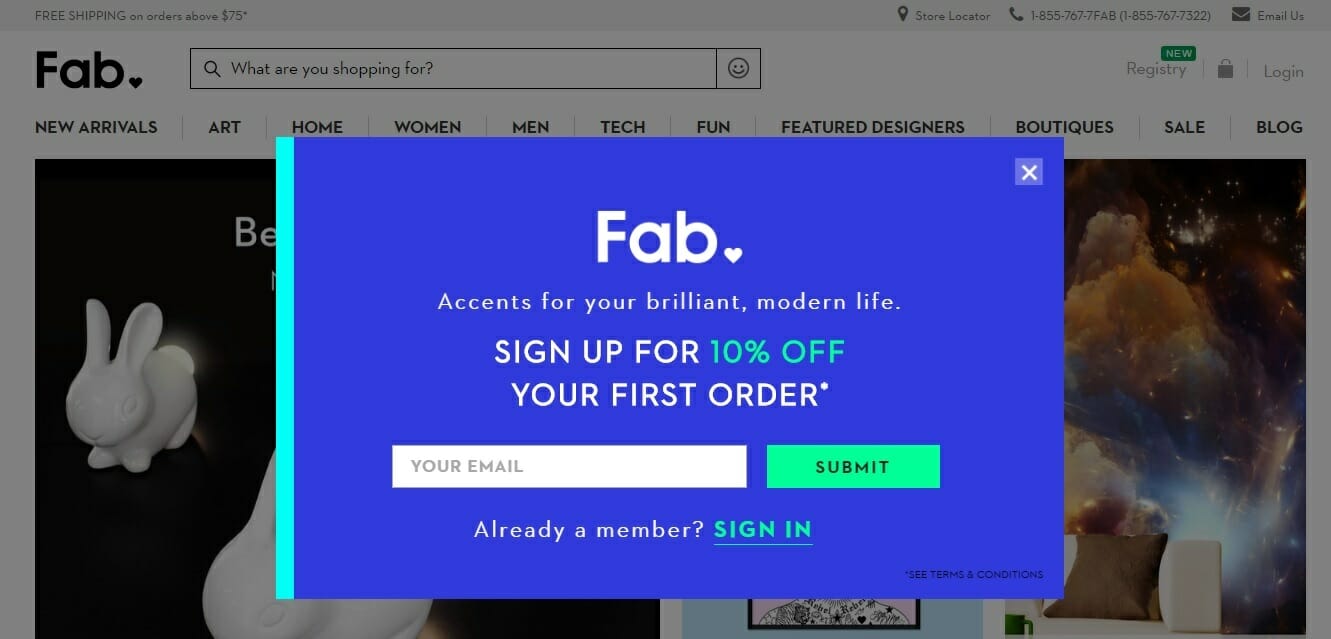 As this extract explains, a costly focus on new customers came at the expense of any plan to keep them.
"In 2011, flash-sale site Fab reached one million usersin just five months. Flash forward to October 2013. After a $US900 million valuation just three months previously, Fab churned through $US200 million of the $US336 million raised from investors.

In a reckless pursuit of new customers, the next big 'online shopping unicorn' had abandoned the flash sale concept, and still couldn't find a sustainable business model. Two-thirds of the company needed to be fired. At its zenith, Fab was spending $14 million a month to attract new customers, according to an interview by Techcrunch with Founder Jason Goldberg. In early 2015, Fab sold for a sum reportedly close to $15 million."
Customer retention is critically linked to long-term ecommerce success.
Jerry Jao, writing for Forbes, explains that despite overwhelming evidence to the contrary, marketing professionals continue to focus on increasing sales, rather than increasing average customer lifetime value rates.
"Customer retention has traditionally ranked low as a business priority: as recently as 2012, marketers ranked "driving sales" as their highest concern while "engaging customers" and "building customer loyalty" tied for last place. This is despite clear evidence that existing customers are more valuable than new customers.

According to a study by Bain & Company, increasing customer retention rates by just 5% increases profits by 25% to 95%. What's more, 82% of companies agree that retention is cheaper to execute than acquisition, according to an eConsultancy report released last month."
Shopify produced a fantastic article in 2015 to try and isolate the factors that set top performing ecommerce companies apart.
Shopify's Tommy Walker summarises their results, and while smart acquisition is a crucial foundation – the best brands rely on astute customer retention planning.
"Top performing companies plan and test their customer acquisition strategies well ahead of their launch – often securing strategic partnerships, press contacts, and early buzz, months (if not years) in advance of the initial release.

The short version is this, top performing companies aren't launching to nobody and hoping to make sales. (They) aren't just acquiring customers once & hoping those customers come back.

There is a plan in place, early on to get a person buying again and again and again as soon as possible, and getting them hooked on buying from you."
An Adobe Digital Index Report, titled "The ROI from Marketing to Existing Online Customers", reports that marketers have to bring in seven shoppers to equal the revenue of one repeat purchaser. On average, about 14% of online shoppers are repeat customers, but a 2014 study from the Forrester Research Group shows a benchmark figure for the best-performed online retail brands sits around 40%.
Lesson: If you don't have some sort of customer retention strategy yet, you need to get one.
As we all know, attracting new customers costs more than keeping existing ones.
Work out how you intend to attract first time buyers, turn one off sales into genuine relationships, then grow a community of loyal repeat customers.
Do these three things well, and you'll have shoppers throwing money at you.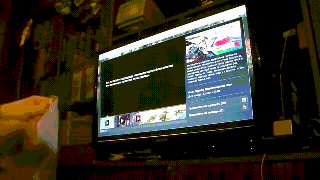 Reward existing customers instead of discounting to attract new ones
Regular discounting devalues your products and your brand.
Multiple studies show a direct correlation between discounting and the customer's decreasing perception of a product's value.
"Even though it varies by product, industry, etc., customers receiving a discount on their first month or initial purchase value the product at least 12% lower than the product's list price." according to data from Price Intelligently.
A seminal study on the topic of discounting (published in the Marketing Bulletin journal in 1991) forecasted the problem faced by the price-slashing online retailers of today.
Authors Janet Hoek and Leon Roelants monitored daily sales of promoted and competing products (for cornflakes, fruit juice and washing powder) before, during and after a price discount promotion. Their results support earlier studies to suggest discounts might help you boost sales in the short-term, with no discernable impact on your long term profitablity.
"Blattberg Eppen and Lieberman (1981), Neslin, Henderson and Quelch (1985) and Gupta (1988) concluded that these promotions may only displace sales that would have otherwise occurred at the product's usual price, thus delaying their subsequent purchase of it and competing brands.

These conclusions raise an important question about the cost-effectiveness of price discounts.

In summary, manufacturers who promote their brands by way of temporary price discounts may, in the short term, induce buyers of competing brands to purchase their product, but it appears that price discounts do not usually have a permanent effect on consumers' brand preferences."
The results suggest a never-ending 20% off sale makes your brand look a little desperate.
If you discount – you might make some more quick sales (albeit at reduced margins).
Just don't expect to keep these new customers in the long term.
Lesson: If you're in this ecommerce business for the long haul – don't discount.
There, I said it.
Okay, absolute statements are dangerous.
Discounts are like swear words.
There's a time and a place, and if you use them sparingly, they're a ****load more effective…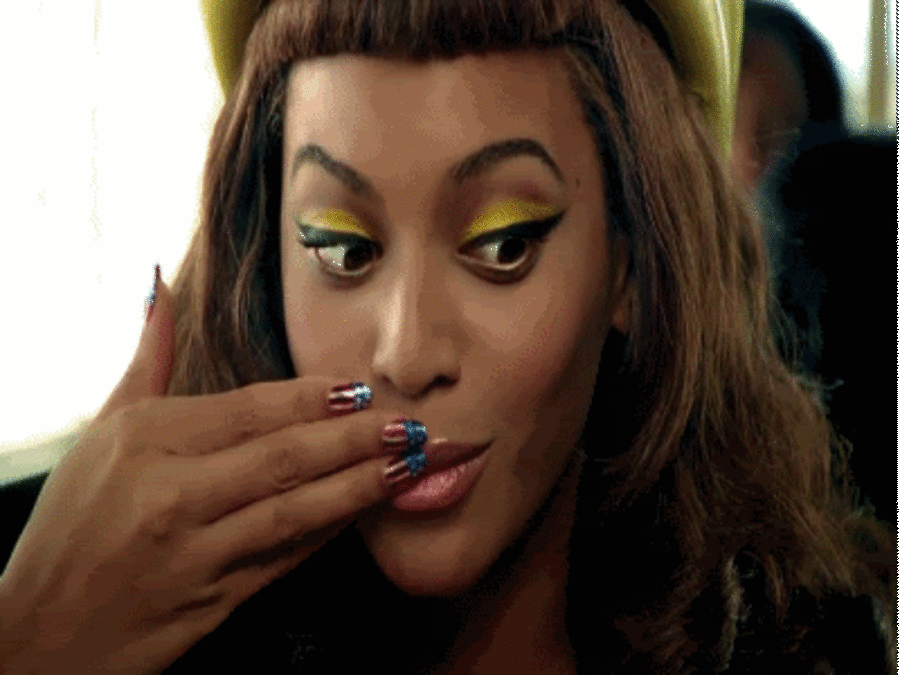 The 2 times where discounting makes strategic sense
If you are going to persevere with discounting, you must make sure you can turn any first-time discount buyer into a loyal customer prepared to pay full price in the future.
In our recent retail pricing strategy article, we explain there's only two primary reasons where it makes strategic sense offer a discount to your online shoppers:
"Discounts are best used sporadically for one of two primary purposes…

#1. To help liquidate old or excess inventory (not devaluing full-priced items)

#2. To amplify revenue and store traffic during important holidays or events (Boxing Day, Christmas, Thanksgiving)"
In these instances, customers still have no expectation of regular sales, and no reason to delay a full-price purchase in expectation of a better deal to come.
Lesson: Don't just slash a price to bump up sales and bring in new customers.
You're just squashing your margins and eroding the value of your brand and your products.
You need a compelling strategic reason to offer some customers the chance to buy your product for less than other valuable customers have previously paid.
Don't be just throwing those discounts around with reckless abandon or the costs will begin to add up.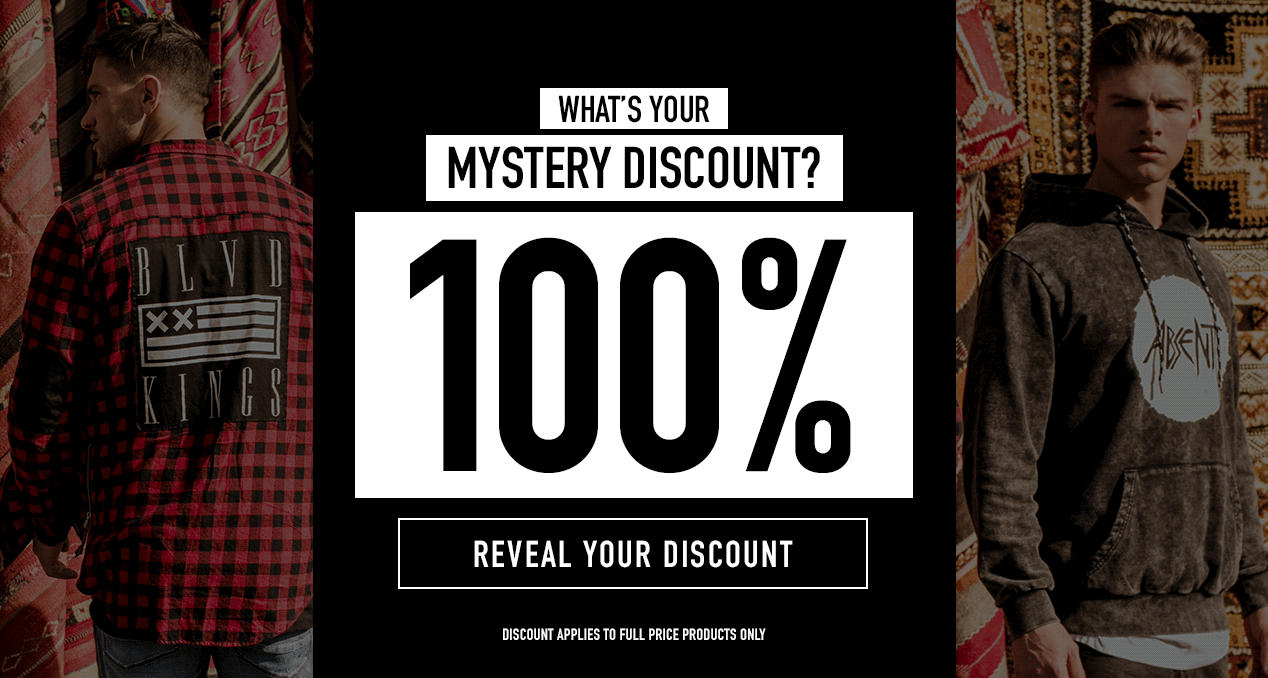 Encourage customer loyalty with these 3 alternatives to discounting
#1. Give away extras rather than slashing prices
If you want to sell excess or old stock fast – why not offer a freebie or 3 for 2 special deal to encourage users to stay in the habit of paying full price. The add-on is perceived as a reward. You're less likely to devalue your brand in the minds of the customer.
#2. Offer exclusive flash sales to your VIP customers
Better yet – offer an unannouced sale, exclusive to your most valued repeat customers, for a limited 24 hour period. Promote the flash sale to your most valued customers with a personalised email and coupon code. This way you are rewarding the loyalty of those shoppers who have previously paid full price for your products on multiple occasions.
#3. Create a loyalty program to incentivise repeat purchase
Implement a loyalty program that periodically rewards repeat customers who pay full price for their items. A coffee card style rewards program sends the right message to shoppers and encourages more frequent purchases. From the brand's perspective – more sales are made at higher margins, and relationships with repeat customers are strengthened. Generic discounts reward one-time shoppers who have no loyalty to your brand. It makes strategic sense to offer your best discounts and rewards to your most valuable customers.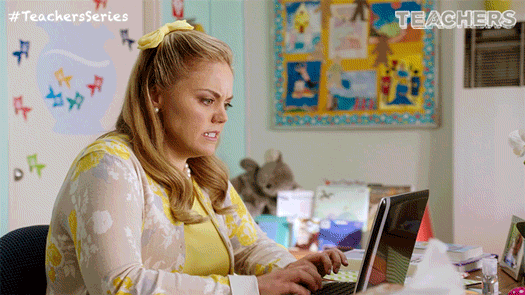 4 ecommerce customer retention resources with 4 practical takeaways
Lauren's article, titled "Warby Parker And Shinola Fight To Be The Millennials' Choice In Authentic Retail" uncovers a new phenomenon in ecommerce branding (and in the retail industry in general).
People are prepared to pay more to support a brand they believe in.
Shinola has created a story so powerful that a group of people care deeply enough about the brand's beliefs to pay a premium to buy their products and support their vision.
If you can create a brand that stands for something yoru customers care about, you can convince your customers to pay a premium to support your vision.
THE QUOTES:
On Shinola's success:
"(Buying Shinola) is a way for people to help the underdog, the American working class, get back in the business of high-quality craftsmanship. Shinola has so connected itself to being part of an American manufacturing comeback story, particularly in Detroit, that President Obama recently gave U.K. Prime Minister David Cameron a custom-made Shinola watch.

Prior to founding Shinola, Kartsotis—who previously built Fossil into a billion-dollar accessories brand—commissioned a study that concluded that people would rather spend $15 on a pen made in Detroit than $5 on one made in China. And if you can push the price points even more, all the better."
On Warby Parker's success:
"Warby Parker offers reasonable prices and a more approachable, minimalist style. Its stores are fun places to hang out, featuring free photo booths and throwing parties—complete with popcorn and cotton candy—to celebrate the start of spring.

Warby Parker's extension into book publishing is good marketing: Pairing literature with eyeglasses makes sense. But it also doubles down on its fans, and it gives Warby Parker an enviable claim to the future of fashion and business."
THE TAKEAWAY:
As Lauren points out, both Shinola and Warby Parker "amassed dedicated fan bases who want a little meaning and a warm, do-gooder feeling packaged with their accessories."
Your brand needs to stand for something.
Craft a strong strong about the beliefs, values and lifestyle of your brand.
Target the niche audience that cares about the same things your brand stands for.
Don't sell products. Sell the meaning of your brand.
Every time your customers make a purchase, you need to make them feel like they are supporting the vision they care about.
Amit Sharma is the founder and CEO of Narvar, a post-purchase experience platform, and a former executive at Apple and Walmart.
Obviously he has some skin in the customer retention game, but his article for the respected Harvard Business review makes a compelling argument.
THE QUOTE:
"(Most retail brand) focus on driving shoppers to click the "buy" button. Yet it's important for brands to remember this is not the end of the journey for the customer. Rather, it's the beginning of a relationship. Surprisingly, only 16% of companies are focused on customer retention, even though it costs at least five times more to acquire a new customer than to keep an existing one. By streamlining customers' paths to purchase and bringing them back directly into the loyalty loop, brands can convert one-time shoppers into lifelong brand advocates."
Amit cites cosmetics innovator, Sephora as a benchmark for retail post-purchase experience.
Sephora offers in-store customers the ability to get online makeup tutorials at stations called the

"Beauty Workshop."
Sephora's mobile appincludes an

augmented reality

feature allowing shoppers to view themselves moving in real time while trying on digital makeup.
After they click "buy," Sephora customers receive a branded delivery tracking page displaying the status of their shipment.
At the same time, customers receive recommendations, deals and educational content to keep them excited about their purchases.
If a customer needs to return a product, Sephora's integrated returns solution simplifies their complicated policies while also giving the retailer clear info about what's coming back, when and why.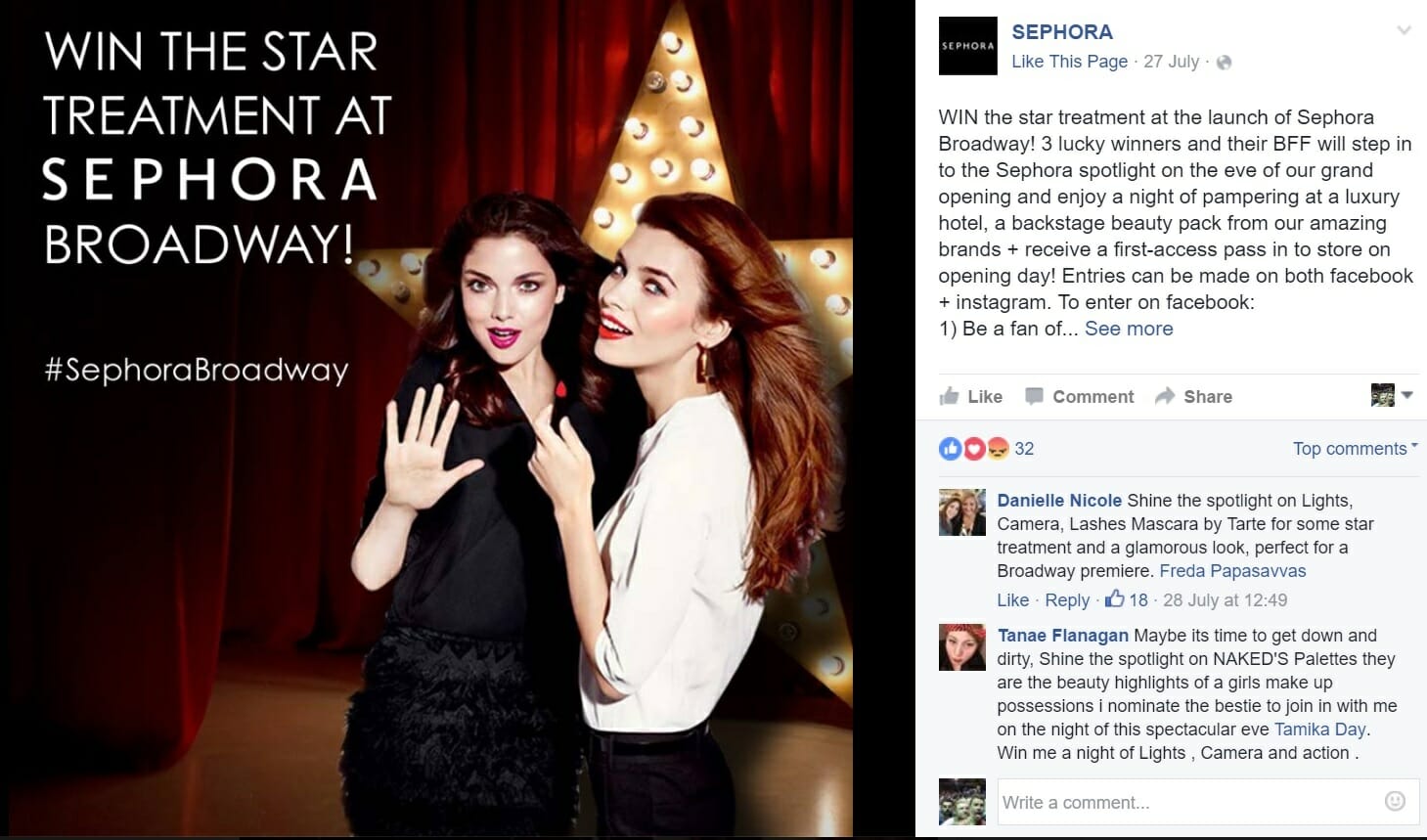 THE TAKEAWAY:
Four Ways To Foster Loyalty With A Superior Post-Purchase Experience
Continue the conversation
Provide shoppers with relevant, personalise info
Transform bad experiences into amazing ones
Create an internal environment that supports a great post-purchase experience
Ometria offer one of the ecommerce industry's most trusted personalistion software products, built with customer engagement and retention as the central objective.
Their blog is a Gorilla favourite, and a haven of best-practice research and analysis about ecommerce customer experience. Abi's July article is full of simple, pracitical and effective ideas to help you reward your best customers, and encourage them to stay loyal for life.
THE QUOTE:
"VIP customers should be treated differently to your other customer segments. Discounts are unlikely to be all that effective with this segment of your customer base (to put it bluntly, if they regularly pay full price ordering from you, money is unlikely to be a huge deciding factor for them – so you're just eating into your margins).

Your VIP programme is all about adding value to your best customers, opposed to throwing them a discount now and again. It's about making them feel special, and making their shopping experience as pleasurable as possible."
THE TAKEAWAY:
7 simple ways to reward your VIP customers and increase their lifetime value
Send exclusive VIP emails with first access to deals, info, competitions and new products
Special rewards and discounts offered exclusively to your best customers
Personalised options including gift wrapping, engraving/embossing, regular personalised recommendations or personal stylist services
Invites to VIP events, educational courses or local meetups
Ask for input into new product research, development and procurement decisions
Hubspot have built a business with a US $2 billion valuation on the back of their inbound marketing approach. Heck – they invented the term.
You can be sure these Boston-based innovators know exactly how to nurture and retain their customers with a superior post-purchase experience.
Sweet Tooth are an ecommerce-specific SaaS company, offering a product that allows online retailers to create their own points-based loyalty program. If you're researching customer loyalty best practice for your online store, Sweet Tooth's blog is a must-visit resource.
THE QUOTE:
"A return shopper is nine times more likely to convert on a purchase than a first time shopper. And — repeat customers spend, on average, three times more than a first time buyer. Yet, ecommerce companies tend to over invest in acquisition and under invest in retention."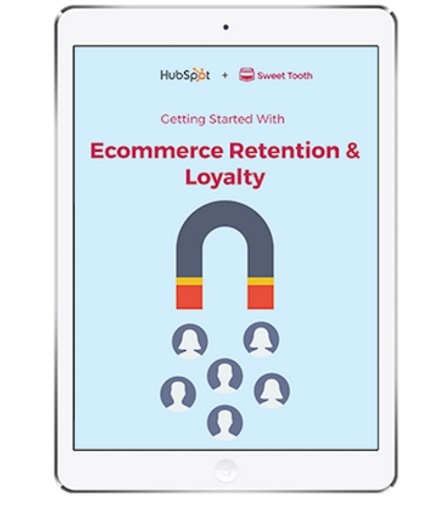 THE TAKEAWAY:
4 benefits of the Loyalty and Retention Guidebook
Learn the fundamentals of retention marketing
Understand how it fits into your inbound strategy
Take away actionable best practices
Learn how to develop an ecommerce retention and loyalty strategy to fit the needs of your company.
Your bonus retail customer retention inspiration
Why L.L.Bean persevere with a return-stuff-whenever-you-like-moneyback-guarantee policy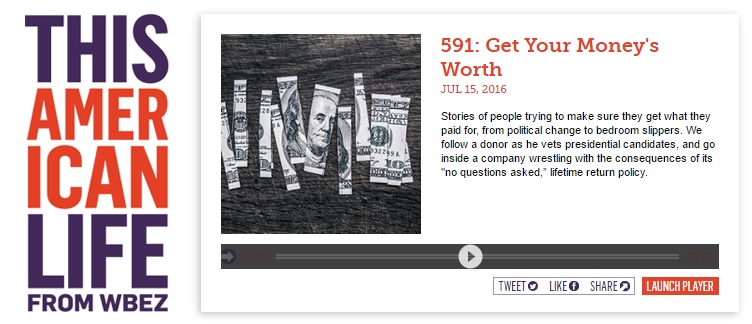 This American Life sends reporter Sara Corbett on a mission to uncover what seems to be the most counter-intuitive policy in the retail industry – L.L.Bean's 100% satisfaction guarantee.
We find out exactly what happens when a company makes this promise: if you're not 100% satisfied by our product, bring it back.
Any time, for any reason; no questions asked.
Sara spends a shift patrolling the busiest returns counter in American retail, and what she finds is enough to confound even the most experienced of retailers.
L.L.Bean will offer a store credit to any customer, for any product, for any reason. Period.
As long as said customer says the magic words "I'm not 100% satisfied", the magic happens. Capitalism's favourite supporter – retail – suddenly turns into a charitable industry, with a gigantic America company handing out freebies
After hearing from a customer who decided to return three shirts bought in the 1970's for a full, inflation-adjusted store credit – you find yourself asking one really important question.
Why do L.L.Bean do this?
They are giving money away.
Sure, it makes their customers happy. But loyalty doesn't matter if your customers just keep coming back to exchange their products.
Sarah estimates that somewhere around 50% of thoise customers returning items has legitimate claims. The other half seemed completely happy with their purchases. They just wanted to exploit the sheer customer friendliness of this humble retailer.
Alarmingly, the guarantee seems to be working.
If a retail brand can make it from 1915 to 2016 with such a policy, there must be some method to the madness.
Laura Northrup, writing for Consumerist, explains the payoff of the astonishing moneyback gurantee:
"Yes, taking stuff back indefinitely does cost the company quite a bit of money, but it has another function: marketing.

If you returned a 25-year-old set of flannel sheets and got a gift card in exchange, how many friends and colleagues would you tell that wacky story to?

How many online comments about the old sheets would you leave on posts about L.L. Bean? Those wacky stories have value, and market the company in a way that a TV commercial or banner ad never could."
Google L.L. Bean's returns policy. Search social media. Scour any shopping forum for mention of the brand, and you'll find the same offusive praise for the famous brand and it's incredible customer service.
Here's a representative example. 10,600 people have seen this thread. 50 objectively trustworthy, completely unprompted commentors have heaped praise on this brand in front of thousands of potential L.L.Bean customers.
Let's suppose the average cost to the business was a return of $10 worth of product. 50 commenters have cost L.L. Bean $500 worth of returns. In return, 10600 people have seen 50 completely unpaid testimonials . That's about 50c per person for some of the most effective promotion around. Money well spent I'd say.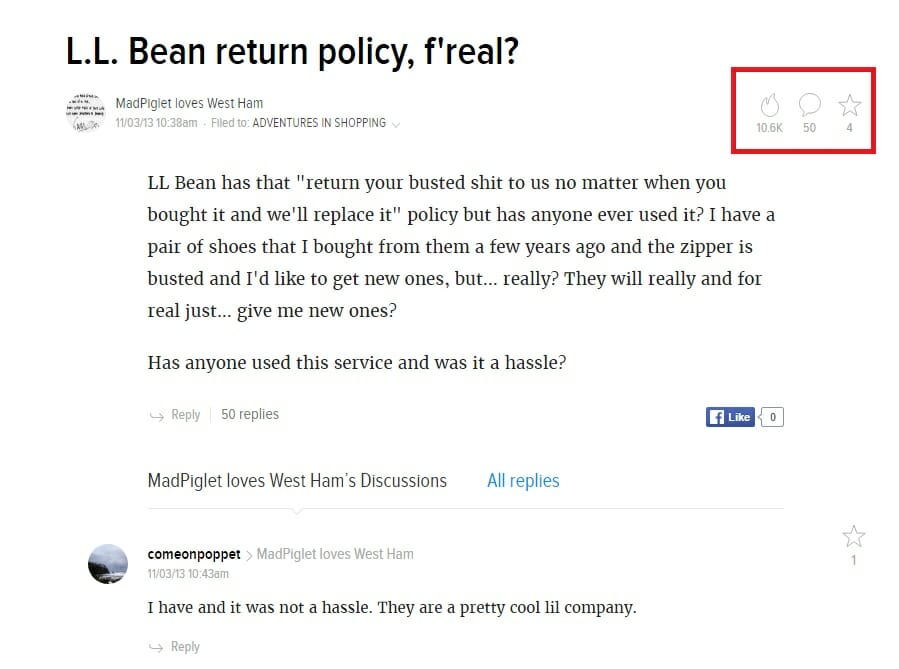 This story shows you just how important your post purchase experience can be.
Delighting your customers doesn't just lead to increased loyalty and higher customer lifetime values.
It makes for some pretty damn cheap promotion from your unpaid brand ambassadors (otherwise know to you as customers).
Remember to subscribe to our new weekly package of ecommerce learning
One email gift packed with a collection of fresh ecommerce treats.
Delivered to your inbox door, just waiting for you to unwrap and enjoy.
Inside, you'll find:
An innovative online retail brand to watch, and an influential digital marketing pro to follow on social media
Three of the best ecommerce-related articles from the rest of the online jungle
Catch up on last week's edition to see what you're missing out on.
Keep your online retail knowledge on point, and subscribe right now.