January means a lot of things.
Furious heat (or cold, if you're reading this north of the equator – or south of Auckland)
Resolution making, goal setting, detoxing and fad dieting
Clean slates, annual planning sessions and 2015 post-mortems
January is the perfect time to check that rear vision mirror and make sense of the year that was. You're probably in the process of analysing last year's performance and setting up 2016's twelve month strategy.
While you're in planning mode, we thought it might help you to take a look back at some of the kings of the 2015 online retail jungle.
We Gorillas leave, breathe and obsess all things ecommerce, so we put together a best of list with contributions from the entire team on their favourite brands, articles, podcasts and blogs from 2015.
While you're setting your goals for the year, use these best-in-class examples as your benchmark. We'd love to see your brand on this list in 12 months time.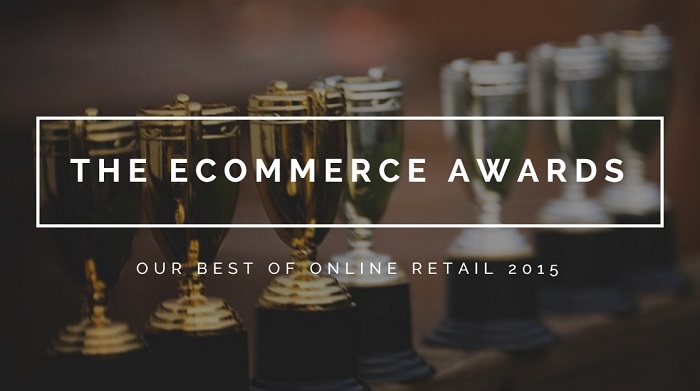 The 2015 Best Of Ecommerce Categories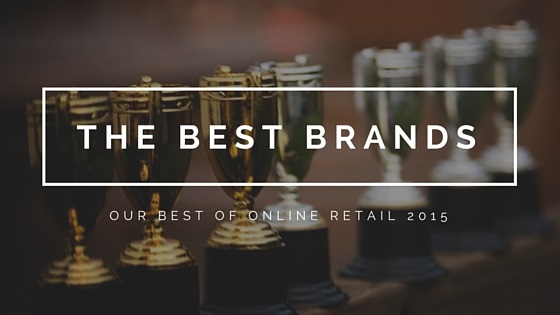 #1. Huckberry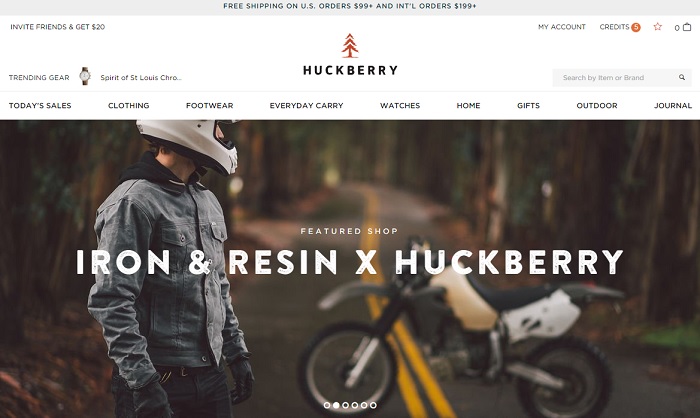 These guys are breaking down the legacies and conventions of traditional retail, and reshaping the shopping experience to fit with our online habits.
Everything Huckberry does is engineered to help the customer.
Instead of focusing on products and categories, Huckberry create an online haven for a particular personality type. For those people who care about small scale, single batch, high quality, sustainably sourced products – Huckberry act as an online curation agent.
This brand genuinely cares about their customers. Sales come second. An incredible amount of work goes into creating a best-in-class user experience, with strategically crafted content to help people through every stage of the customer journey.
Huckberry have developed a business model that builds loyal customer relationships. They do whatever it takes to deliver value and keep you engaged with their brand. They succeed because of how much they care.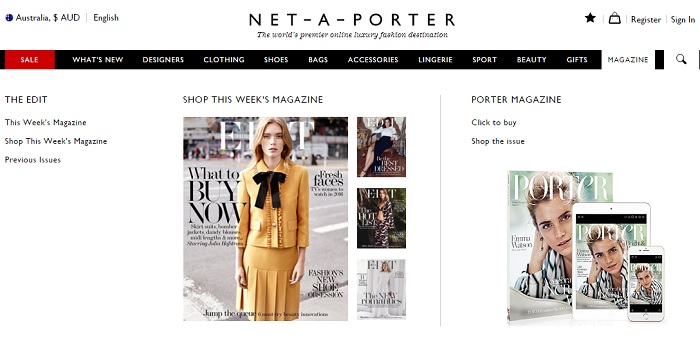 Porter magazine is enough to get the UK ecommerce fashion powerhouse into this list alone. Porter must be the most effective example of online retail content marketing – it is just behind Vogue as the 2nd highest subscribed fashion title in the world.
First of all, Net-A-Porter is able to charge for their magazine and make money from their marketing.
Secondly – the data! Oh the data. Now the brand has access to the email addresses, consumption habits, interests and preferences of hundreds and thousands of new customers. This information is utterly invaluable for inventory control, promotion and product development decisions.
Porter also gives the brand a monthly opportunity to remind their readers how helpful their brand is.
Quite apart from their print magazine, Net-A-Porter also happen to have one of the best online shopping experiences in the business. Mr Porter caps of the empire with a predictably brilliant flourish.
Everyone should be looking to Net-A-Porter for next season's trends – in ecommerce marketing – not just fashion.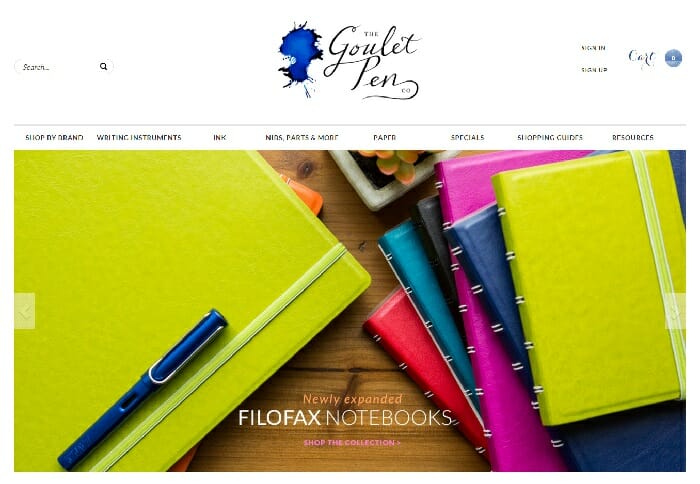 So many of the brand examples we see lauded in the business media are glamorous, sexy, fun and aided by monumental marketing budgets. Goulet Pen's success involves none of these factors.
Goulet prove that a small business with a tight budget, minimal staff and a bootstrap culture can dominate an online niche.
If you want a fountain pen, you go to Goulet. You need your customers to speak in those terms about your brand. The undisputed number one in their niche, Goulet have harnessed the trust and loyalty of their customers with a carefully crafted user generated content strategy that serves as an incredibly effective retention program.
Their content marketing program is something to behold – a best-in-class example for social, search, email, video, blogging, product pages, customer service… You name it and Goulet Pens have it sorted.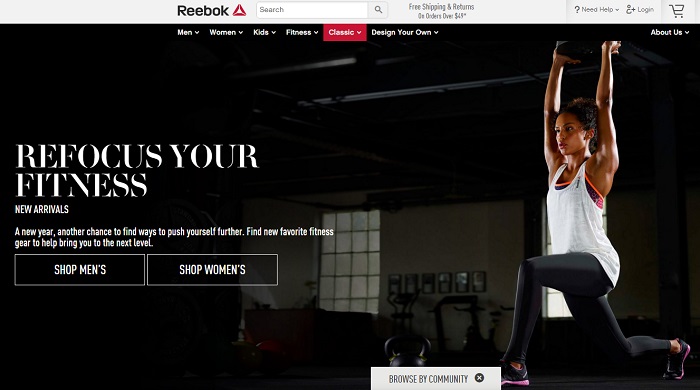 The retro 80's heartthrob is the forgotten player in the sportswear game, now dominated by the veteran juggernauts Adidas and Nike, and the brash all-star rookie Under Armour. But we reckon Reebok is the underdog winner of the online shopping experience title.
Clothing retailers have a tendency to squeeze as much information (usually product related) into one page at the expense of one clear call to action. Reebok's site is clean, clear and intuitive.
Scrolling banners are a particular pet peeve of any CRO manager, and the big three are all guilty. Reebok keeps it simple. Clutter-free design, intuitive navigation, brilliant imagery and inspirational content combine beautifully to create a smooth online experience.
The brand's focus on the crossfit niche allows them a razor sharp focus on one highly engaged and easy-to-target audience – something most clothing retailers find difficult to nail down.
Any online retailer can learn from Reebok's ecommerce strategy.
Their tagline offers priceless strategic advice to anyone selling online: "Be More Human".
#5. AirBnb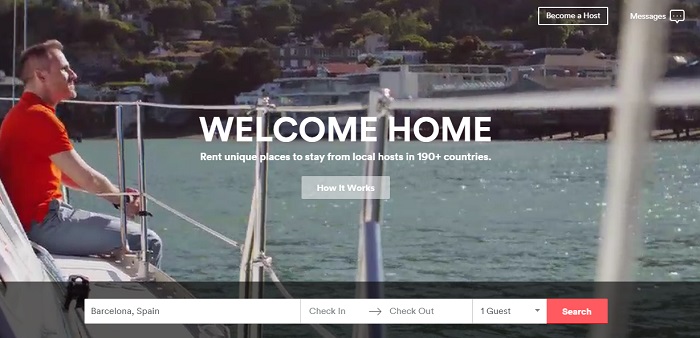 This site deserves a mention for it's home landing page alone. Within 5 seconds, any visitor can understand exactly what AirBnb do, and what their brand stands for.
An envy-inspiring combination of breathtaking imagery, crisp design and whimsical copywriting welcomes every browser and walks them by the hand through a genuinely enjoyable shopping experience. The way AirBnb integrates valuable, entertaining research content into the purchase journey should be an inspiration to any ecommerce marketer.
Using AirBnb is fun. You can lose yourself on their site, endlessly dreaming away hours in a gleeful round-the-world accommodation window-shop. How many other ecommerce sites can boast a customer experience like that?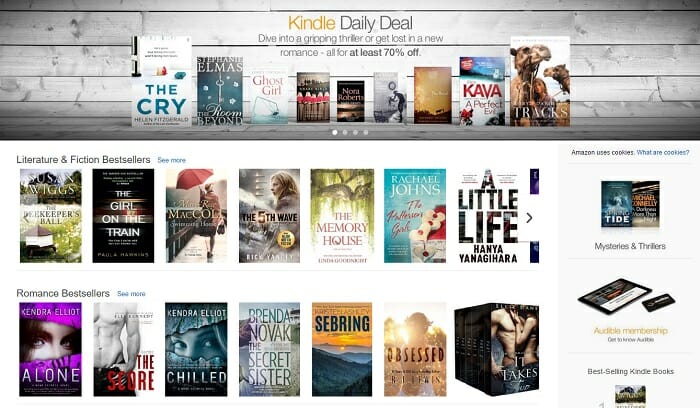 Let's not cover old ground…
I think you know why Amazon has to be on this list.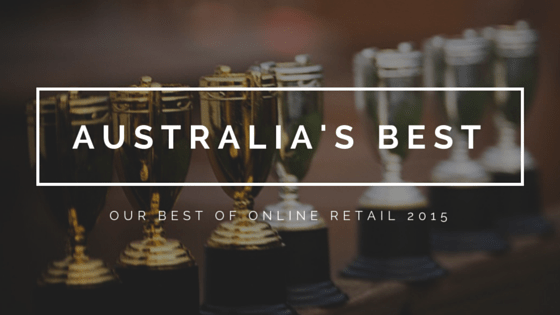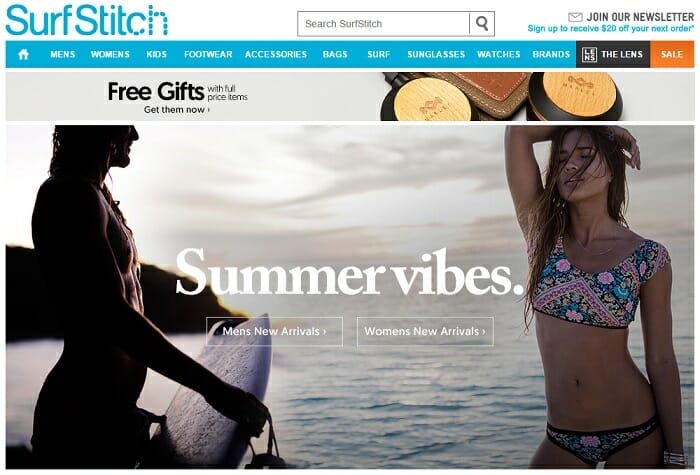 A couple of wax heads from the Gold Coast have turned a little online surf shop into a world leader in ecommerce strategy.
SurfStitch know the secret to ecommerce success is a fast-growing audience of loyal subscribers. Regular, quality surfing-lifestyle content is the best way to attract, convert, nurture and retain subscribers.
But SurfStitch is a retailer, not a publisher. So they went out and bought two of the world's biggest surfing publications (Magicseaweed and Stab) for $14 million.
They now have access to 2.75 million potential customers.
CEO Justin Cameron explains the reason behind this play:
"These highly complementary acquisitions represent the voice of SurfStitch's core audience, connecting us with our customers and providing us greater insight into their preferences, influences and purchasing behaviour. The acquisitions will further SurfStitch's global content-driven strategy to provide relevant and engaging content to our growing active customer base."
SurfStitch's mission is to become the global online destination for surfing sports and youth lifestyle content. The signs are good, with share price more than doubling since 2014's IPO.
Forward thinking online retailers around the world are sitting up to take notice.
Editorial ecommerce could be the new wave in online retail strategy.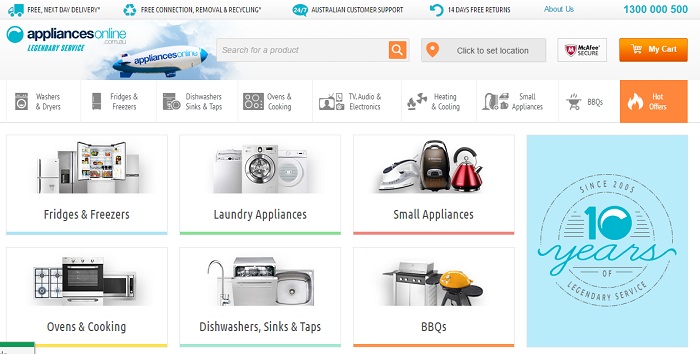 For so long the online electronics experts have been a poster boy for Australian ecommerce retailers. This year, Appliances Online has raised the bar once more.
Any ecommerce manager with a consumer goods online store can appreciate the difficulties involved in shaping a customer-friendly shopping experience. The sheer volume of product pages makes Appliances Online's content management a thing of wonder.
If you need to know how the best in the business use taxonomy to improve browsing functionality – look no further. The site's navigation and menu options are first class, design is clean and clear, and the brand's helpful content (their detailed buying guides are magnificent) is perfectly placed to aid the shopper at each step of the buyer journey.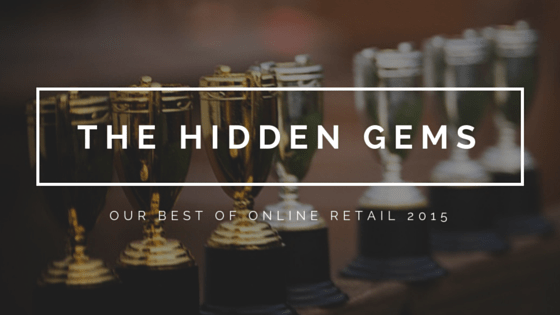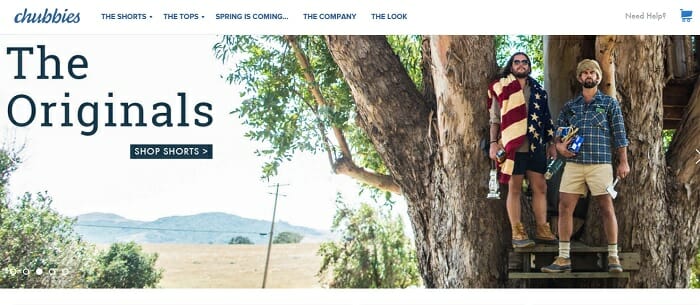 If you want a lesson in ecommerce branding, spend half an hour perusing Chubbies online store. This crew is the zaniest, wackiest, most lovable bunch of online retailers you're ever likely to come across.
Sure, they're not everyone's cup of tea, but those who fit the insanely warped Chubbies mould are absolutely, passionately, whole-heartedly in love with this brand.
Exactly who are these All-American, pool-party-frequenting, dad-bod-flaunting brand obsessors?
Chubbies describe their target audience as follows;
"They are bad*ss shorts aficionados in a sea of confused cargo and man-capri-wearing jabronies. They are the most elite group of thigh-bearing men known to mankind. They're on the front lines, spreading the good word of thigh liberation and introducing Chubbies to fellow students."
This paragraph of copy alone differentiates Chubbies from any other known competitor. Every other sceric of detail to be found related to the Chubbies brand consistently epitomises the lifestyle their customers so dearly love.
Their email marketing is a thing of such unrivalled ecommerce mastery. Go sign up for their regular updates of awesomeness right now, and find a way to make your marketing something your customers truly look forward to receiving.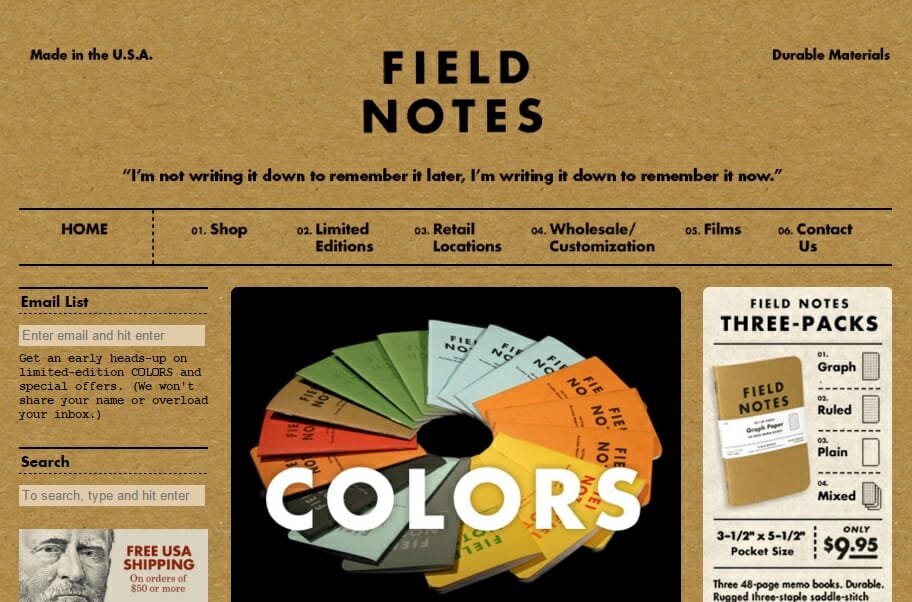 Field Notes don't just sell notebooks. It's about so much more than notebooks.
It's about the beauty of writing stuff down. It's about remembering great ideas. It's about the inspiration of creativity.
Think I'm drawing a long bow? Well, I'll let Field Notes themselves explain.
"Inspired by the vanishing subgenre of agricultural memo books, ornate pocket ledgers and the simple, unassuming beauty of a well-crafted grocery list, we bring you "FIELD NOTES" in hopes of offering, "An honest memo book, worth fillin' up with GOOD INFORMATION."
Each letter, each page, each and every idea within Field Notes' content sprinkles the brand's magical nostalgia. The breathtaking design and visual aesthetics of their content resonate deeply with their target audience.
Field Notes know their consistently breathtaking content is enough to earn the trust of their target buyers. No interruptive advertising, no irritating email sales sprays, no huge red 'buy now' buttons. No, that wouldn't suit the Field Notes customer.
These Notebook Merlin's really excel in conjuring spells of customer delight with one simple ecommerce masterstroke.
It's a series.
Just like your favourite, newspaper, magazine or television show, Field Notes understand that people love an ongoing segment that's part of a larger continual story.
The Field Notes 'Colors' concept is a content marketing series masterpiece.
Since Winter 2008, quarterly Field Notes Colors Packs are released, as limited-edition variations on the classic memo book. The Colors series explores new papers, printing processes, and colours, sometimes adding special packaging and other fringe benefits, with a new variation on a theme relating to each season.
Field Notes Colors Packs are sold in small quantities (they often sell out moments after they're announced to the brand's rabidly passionate subscriber list).
Breathtaking Field Notes video is the best way to explain:
Can you create an ongoing subscription based series that makes your customers so excited for a new product release that they sign up one year in advance?
You can.
If a notebook retailer can generate that level of excitement, you have no excuse.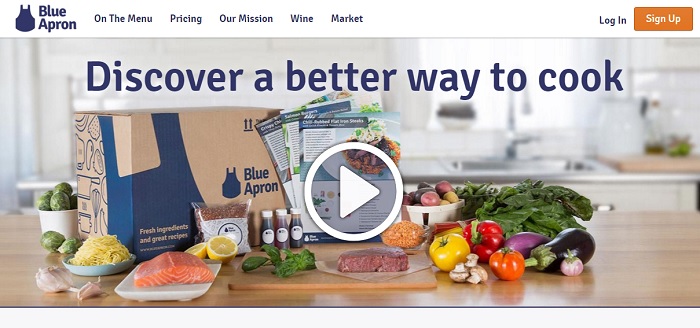 The grocery business (along with fuel and vehicles) is one of few relatively untouched by ecommerce disruption. That could be about to change.
For one, Amazon Fresh is set to take on bricks-and-mortar behemoths like Costco, Walmart, Coles and Sainsbury's.
Alas, for those of us mere mortals without seemingly endless budgets, the unprecedented success of meal delivery kit startups has been one of the stories of 2015. Online subscription provide Blue Apron is poised to breakout into the mainstream this year, after raising $50 million from investors in April 2014 at a $500 million valuation.
That makes Blue Apron one of the most popular subscription-services companies in the US – and you've probably never heard of them.
Here's a quick rundown on Blue Apron and their trailblazing business model:
Closer to home, Hello Fresh is the brand carving out a solid market leadership in this rapidly expanding slice of the food industry pie. But Blue Apron's online customer experience is something every ecommerce professional will be drooling over.
Clear, direct calls-to-actions and simple design hit you straight away, but as you delve deeper, it's easy to see why Blue Apron could be the next ecommerce 'unicorn'.
Blue Apron has perfectly crafted content to help customers through every stage of the repeat purchase journey. Video how-to's, interactive recipe pages, instructional tips, and utensil lists are available across desktop, tablet and mobile devices to help Blue Apron attract, convert and retain more customers.
This helpful content is perfectly integrated with Blue Apron's product pages to make the purchase process seamless.
From the business perspective – the subscription based model is perfect for inventory control. Even better – it's a customer-friendly way to encourage frequent repeat purchase for a minimal amount of effort. No infuriating ads or soul-selling flash sales required.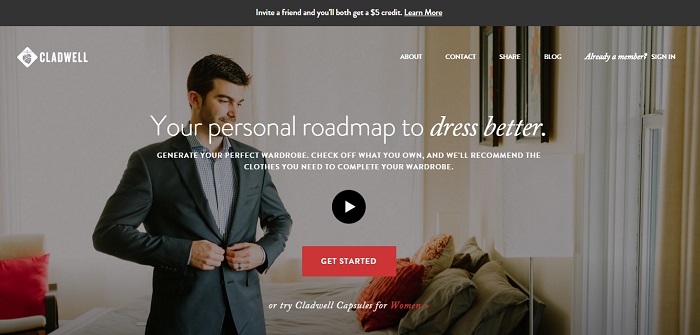 Personalised shopping experiences are a unique advantage for online retailers.
We have the ability to find out what each individual customer wants, and provide a customised experience to match. At scale. For relatively small amounts of time and cash investment.
All you need is a personal style questionnaire, and a supporting preferences algorithm to analyse the data you recover. Turn those answers into personalised product suggestions, and you have yourself an online retail service your customer cannot afford to do without.
The Cladwell style questionnaire is thorough. After you're through, the brand is armed with information on your climate, social habits, hair colour, body type, work dress code, budget and clothing risk profile.
Cladwell has taken the service element of the process and left the rest to the customer. They provide a 'personalized style roadmap service'. It's a lot more simple than it sounds.
Cladwell get that men want professional style advice and a personalised approach – but the whole organising the products/logistics/shipping stuff is clearly very difficult for a brand to deliver at a profit (although some are managing just fine).

Instead, Cladwell just get to know you, offer you a bunch of personalised suggestions, send you the links and leave it up to you to buy from the relevant retailer.
Of course the resulting customer experience will be better than the local department store's ecommerce site. Just by virtue of asking these questions, Cladwell demonstrates unrivalled care-factor.
Most men would pay $7 a month to sort out their wardrobe. Cladwell doesn't even have to sell any products for that $7. Just carefully crafted advice. That's the value of ecommerce personalisation.
You need to find a way to craft a scalable personalised shopping experience for your customers. Repeat purchase, and loyalty will pay you back and more.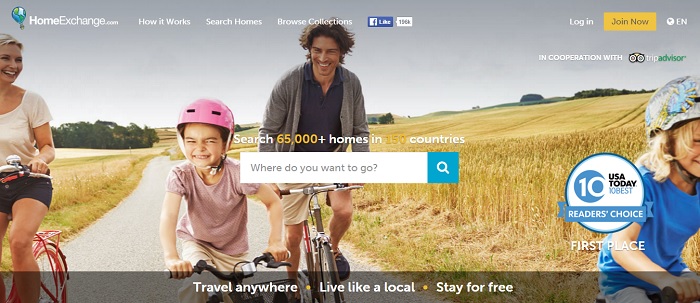 This business does what it says on the tin. You can exchange your home for a stay in someone else's. Kinda like an AirBnb swap meet.
The concept is novel, but the execution is beautiful. Home Exchange manages to distil a new idea into an easily digestible proposition for any new potential customer.
Home Exchange deals with thousands and thousands of pages of content, and manages to organise this information into a simple browsing experience. Excellent taxonomy allows for detailed navigation options and an easy-to-use search mechanism.
The user experience of this site is every bit as good as AirBnb. All the classic conversion rate optimisation factors are cared for here. Simple calls-to-action, clear social proof, helpful discovery and research based content, quality imagery and simple, clean design are all elements you need to nudge up that CRO rate.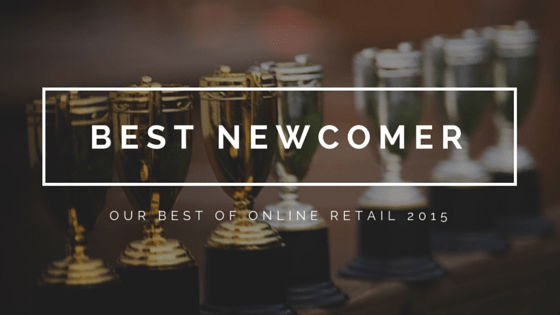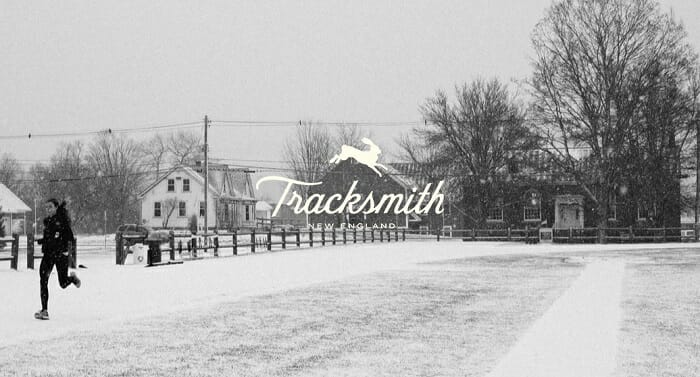 Gold medal, top of the podium, the fat lady is singing – call it off now…
Tracksmith are runaway rookie winners of 2015.
One look at their site and you're in deep, deep love with this brand. Even if the idea of a 10k run sounds less appealing to you than spending the night in your recycling bin – you can't help but be inspired to jog, if only as an excuse to buy some Tracksmith gear.
The imagery – it's genuinely inspiring. The shopping experience is clean and simple. The attention and love given to each and every product page is more than many ecommerce stores dedicate to their entire sites.
The brand – deluxe. And exclusive. This is a niche retailer, focussed on crafting a brand for serious amatuer runners. Nike, Asics, New Balance – this crew has a foot in both camps as part sports retailer, part 'running experts'. Of course Tracksmith garner more respect from their target niche. Their customers are assured Tracksmith lives and breathes running.
Oh, and don't even start me on their ecommerce content marketing strategy. Don't. It's dangerous. I'll be gushing for longer than the time it takes for you to complete 10 sets of shuttle runs.
Tracksmith's Meter magazine is one of the best pieces of online retail retention and loyalty content that we Gorillas have seen – and it's only 3 issues old. The sheer quality and precision of this publication is enough to make any serious runner swoon.
Buying from another sportswear retailer would seem like a corruption of the unwritten runners code of conduct. You're part of the Tracksmith crew. This valuable resource doesn't come cheap. You know the products are second to none. So why buy elsewhere? You need to support the brand that knows you best.
CEO Matt Taylor sums it up best:
"We're a performance running brand first, not a fashion brand inspired by sport, and as such we aim to uphold the best our sport has to offer. We love everything about it: its athletic grace, competitive spirit, passionate communities, and timeless style. We are a running lifestyle brand in the sense that we want to provide everything a runner needs in his or her life – gear, motivation, community, content."
Come-on-now. How can you turn that down?
If your ecommerce brand is doing it right, you should be striving to provide everything your target audience needs in your corner of their life.
#2. Wrightwood Furniture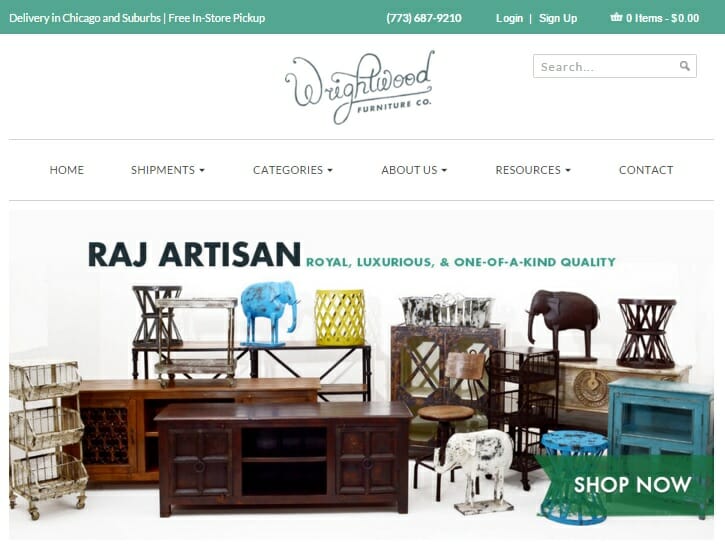 The Wrightwood story warms my heart. Over and over we hear from old school bricks and mortar retailers that ecommerce growth is too hard without huge budgets and paid promotion. Doug and Mike – the father and son Wrightwoods – are the perfect rebuttal. The Wrightwoods have turned a wholesale furniture business into a thriving online retail success story.
Wrightwood is all of the best things about ecommerce. The little, family-owned, low-budget David is taking aim at the get-outta-town, cashed-up, big box retailer Goliaths by solving a problem that ecommerce does so well. They are cutting out the middle man.
Doug and Mike saw their chance to launch an online store and give customers the chance to buy unique designer furniture at affordable prices after years of watching watching retailers sell their products at an alarming markup (forced by the logistical costs of moving bulky goods from warehouse to truck to showroom).
Wrightwood work directly with factories and designers to source environmentally friendly, one-of-a-kind furniture pieces and pass their cost savings on to the consumer. Doug and Mike relied on simple design, clean branding, and one of the best mega menus we've ever seen, to produce an online store that establishes authority and trust.
Wrightwood give traditional retailers no excuse. An online store can, and will, enhance your business if you do it right. The brand's local focus has allowed them to expand steadily, using low budget marketing activities like influencer outreach, local SEO, hyper-targeted location based Facebook ad campaigns and a PR program focused on attracting earned media coverage from a defined nearby area.
If you're looking for inspiration from a low budget bricks and mortar retailer using ecommerce to take on the big guys and carve out a niche, Wrightwood are your guys.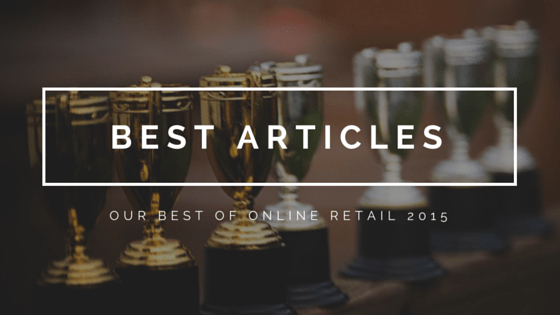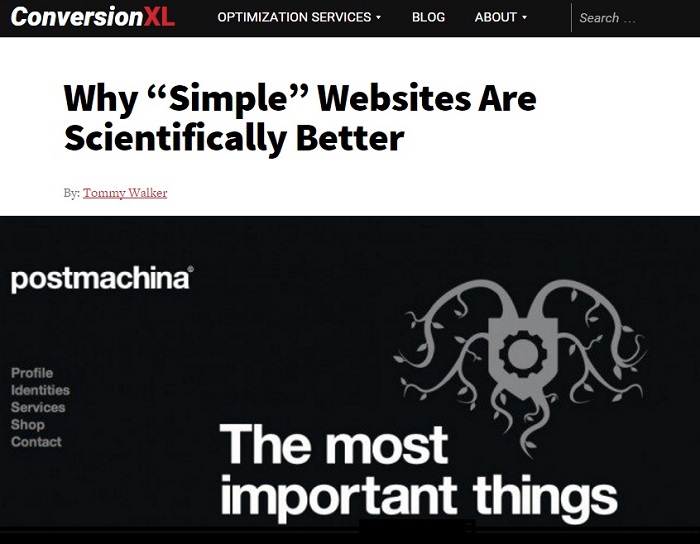 We spend so much of our time analysing ecommerce site user experience. Soo much time. Conversion rates seem like a best friend and a worst nightmare all at once. When an article comes along like this piece from Conversion XL, we literally feel like reaching into the screen and giving it a high five.
This 5 minute read is a crash course in conversion rate optimisation strategy that every ecommerce pro should read.
The basic premise – simple design is best.
Play into your customer's expectations and conceptions. Within seconds, you need to convince your browsers of your brand's quality. You'd better make that time count.
The conclusion of the article is stick-on-the-wallable:
"If the visitor can't rely on their previous experience, they're not thinking about how innovative your site is. They're just left wondering why things aren't where it's "supposed to be." Not the best frame of mind if you want them to buy stuff."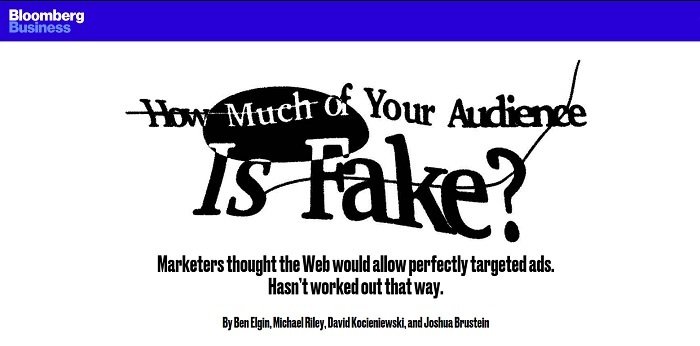 This piece of content had us paralysed. Our collective Gorilla jaws were lying flat on the floor. You could have dropped a tennis ball right in my mouth, such was my astonishment.
I could not believe this story. I still can't believe this story isn't the biggest issue in online marketing today. Anyone spending money on online advertising should be outraged. Fist-shakingly, vein-poppingly outraged.
Online advertising is broken. We all kinda knew things were a big sketchy. When you click on a banner ad you… wait – nobody clicks on a banner ad, right? But if you do, you feel kind of dirty.
Still, nobody really anticipated just how diabolical the online advertising situation could be. This direct quote from Bloomberg's magnificent explainer article gets to the crux of the problem
"A study done last year in conjunction with the Association of National Advertisers embedded billions of digital ads with code designed to determine who or what was seeing them.

Eleven percent of display ads and almost a quarter of video ads were "viewed" by software, not people. According to the ANA study, which was conducted by the security firm White Ops and is titled The Bot Baseline: Fraud In Digital Advertising, fake traffic will cost advertisers $6.3 billion this year."
If your brand advertises online, you need to read this piece.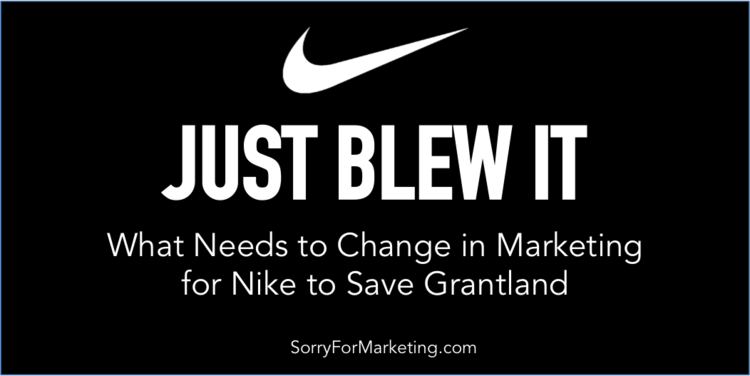 The announcement of the closure of ESPN's online sporting publication Grantland probably seems like it has absolutely nothing to do with your ecommerce brand's marketing strategy.
Jay Acunzo's fantastic read will have you convinced otherwise.
Grantland had feverishly passionate and loving fans. If sports media had an Academy Awards night, the site would have been odds-on to win best publication. Their content was genuinely best-in-class, created by the best editors and writers in the business.
The site failed primarily because ESPN needs to sell more ads. That's the publishing business model.
An ecommerce brand doesn't face this problem. We sell products.
So why couldn't a brand have purchased Grantland?
The Grantland of your brand only needs to attract, delight, and add value for your customers. Your online store and your email marketing still give your subscribers the chance to buy.
You don't need to turn your Grantland into a shameless brand promotion. Just keep your publication developing an amazing experience for your audience. You'll attract, nurture and retain a whole bunch more customers and generate a bunch of priceless data in the process.
All this for an investment that pales in comparison to the advertising budget that Nike or Under Armour spends every year.
Unlike advertising dollars that offer a finite return over a set campaign period, your publication will keep attracting and retaining new customers for months, years and hopefully decades after your purchase.
Jay's article seeks to understand why brands aren't taking up this opportunity.
The answer isn't about profits, budgets or ROI.
Jay thinks we just don't place enough value on creative talent within our own marketing teams. If we did, this sort of thing would be a much more common occurance. He's screaming out for us brand marketers to change that. We're right there beside him.
We hope you're enlightened, and inspired by this article.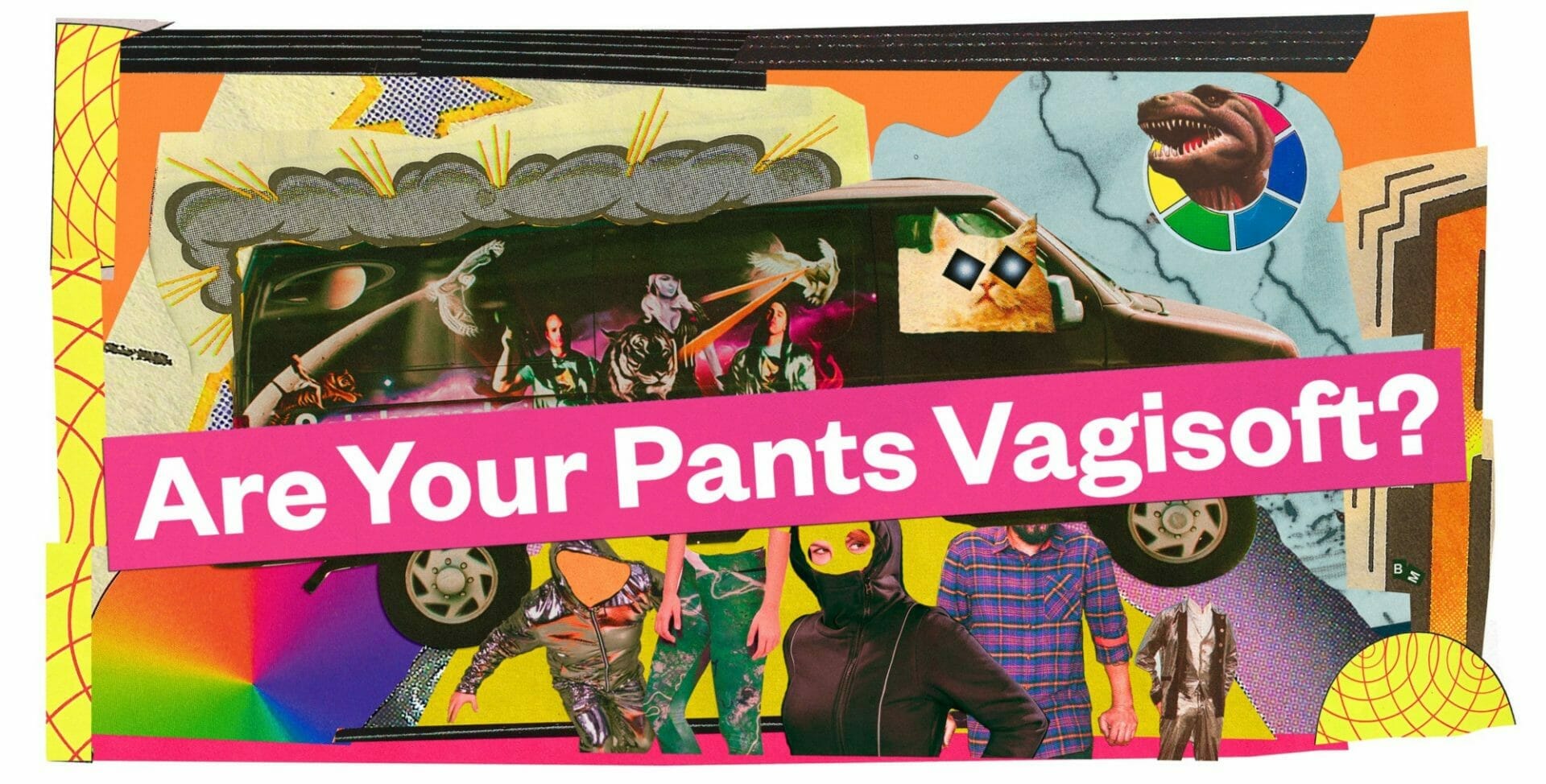 Meet Betabrand, the company using humorous storytelling and uncensored crowdsourcing to create the future of fashion.
The Betabrand business model is surely ahead of its time. The idea of crowdsourced ecommerce is one that makes complete sense for the customer, and for the business owners' wallets.
We've written about their user generated content wizardry before, but Matter writer Ben Moylan's article about the Betabrand success story is less how-to, and more imagine-if-you-could.
This story is a whimsical tale of a bunch of innovators who dare to dream – the turn those dreams into reality – and make a sustainable ecommerce business out of it.
If you're at all interested in brand storytelling or user generated content, you better give this one 15 minutes of your time.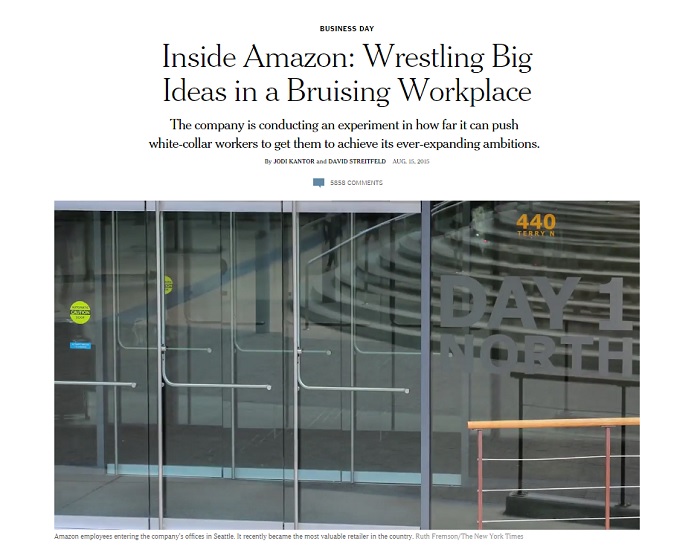 Amazon is not ecommerce perfection. We always hold these guys up as the bastion of success and innovation.
Most of the time, the 'copy what Amazon does' business philosphy is a smart one. Sometimes it's not.
There's some gravely serious issues that Jeff Bezos and his team have to contend with.
An explosive exposé from the New York Times cast a dark shadow on the much-vaunted Amazon culture of innovation.
This 15 minute read will challenge your perspective on everyone's favourite ecommerce golden child. It's a fascinating exploration of the modern culture of innovation that's been hijacked and steroid-injected by growth-frenzied startups.
The Lean UX, fail fast, innovate-or-die approach is widely accepted within Silicon Valley, and the broader tech industry as the mentality your ecommerce brand needs to succeed.
Amazon's culture is a textbook example of this model.
The paradox of this cultural mentality becomes so vivid as a direct result of the size and scale of Amazon's growth. The success of the concept, the very goal of the culture itself, has created an insidious wound and caused it to rapidly fester.
We all know that well-trodden marketing cliche;
Culture eats strategy for breakfast.
But what does it eat for lunch?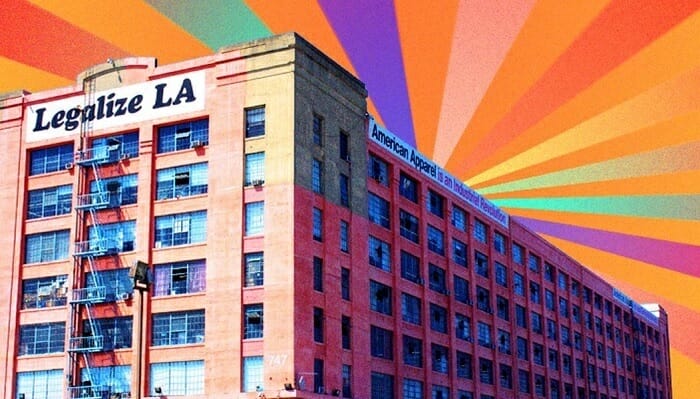 Refinery 29's Shakesperean story of the comic tragedy that is American Apparel is a captivating (and important) read for any retail professional.
The title of the article almost says it all.
Author Alden Wicker tries to get to the heart of the question of the contradiction that is American Apparel:
How can one of America's biggest retail fashion brands be so passionately worshipped and so hopelessly misguided, all at the same time?
Refinery 29 explores the classic balancing act between a culture that encourages fun and one that encourages wearing underpants to board meetings.
The story of American Apparel (and churlish CEO Dov Charney) is a fascinating tale of the power of branding, and the fine line between innovative disruption and irresponsible destruction.
It'll make you think, laugh, gasp and shake your head in wonderment.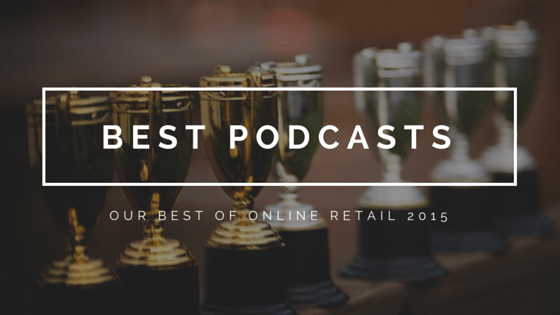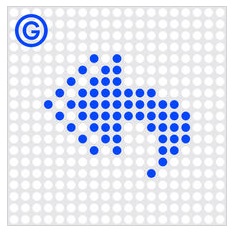 Reply All is a show about the internet. Not everything is ecommerce specific (not everything is even business specific), but hosts Alex Goldman and P.J.Voght shine a light on some of the most interesting, unexplored corners of the world wide web.
It's kinda like two geekily funny journalists spent an inordinate amount of time on Reddit, managed to escape with their personality intact, then took you down to the bar to tell you a story about it once a week.
With every episode, you'll learn a little bit more about how people interact with the internet. And that's all we ecommerce professionals are trying to do in the end.
Some particularly relevant episodes to start you off:
#3 – We know what you did

– Alex and P.J. tell the story of Ethan Zuckerman – the man who lives with the shame of inventing the banner ad.
#37 – Taking power

– The guys take us behind the scenes of a truly bizarre internet trend that threatens to derail the customer service program of the biggest retailers in the world.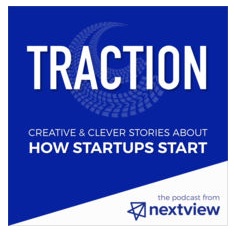 For those new to the show: Traction shares the incredible stories of the creative and unusual things entrepreneurs do to make initial progress.
Unlike a lot of business podcasts where it's just two dudes talking to each other, Traction applies "This American Life" production values to the business interview format.
Each episode is well produced, targeted at solving a problem, and is well worth a listen.
Jay answers the question all startup founders want answers (and no other person understands) "How does the next unicorn gain traction?"
This podcast is a really unique insider's view on how great companies get great. It's filled with the behind-the-scenes, game-changing anecdotes from the early days of these companies that you don't hear from more traditional sources.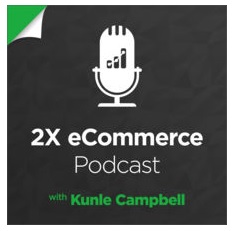 Kunle's podcast is a haven of online retail wisdom.
He subscribes to the same theory as we Gorillas – there are 3 ways to grow an ecommerce business:
– Attract more potential customers
– Convert more visitors into buyers
– Turn those buyers into loyal repeat customers
The 2X eCommerce show explores all areas of the online retail industry with a razor sharp focus. Tech platforms, logistics, inventory control, capital raising, automation, branding, crowdfunding, personalisation and best of all – everything comes back to startegy – or Kunle's favourite cliche "how do you move the commerce needle?"
Listen in each week, and while you're at it, subscribe to his equally helpful blog for regular email updates.
Subscribe to receive our monthly bundle of ecommerce marketing wisdom
Each month, we Gorillas pull together the most important ecommerce marketing news and insights together into one neatly packaged article and delivery it straight to your inbox door. Free shipping. You don't even have to sign for it.
If you want a little sampler, you can check out some of our recent editions:
Your learning FOMO will be gone for good, we'll keep you up to date with all the online retail important insights of the month in one neat little 15-minute-read.
All you have to do is hit that big button below and throw your email address our way.
Your career's monthly competitive advantage awaits…