There's some important things you need to know about. You might have noticed ecommerce is no longer a marketing 'buzzword'.
It's just a word now.
In 2016, online retail finally passed the grandparent test. They get it now. They've heard of people buying things on the interwebs.
Heck, some of the more technically adventurous (and least arthritically challenged) might have even typed in their credit card details into PayPal for the first time last Christmas.
Okay – that's ambitious. Your parents are probably just figuring that sort of caper out.
Poor old grandad is still fumbling his way around the keypad of the Nokia 3310 you bought him five years ago. Anyone who has tried to Skype old Gramps will know how it is…
Regardless, ecommerce is well beyond mainstream.
Last year the retail industry conversation changed. Since Amazon was in nappies, analysts, bloggers and so-called influencers have been engaged in a vicious ecommerce versus bricks-and-mortar debate.
The traditionalists in one corner, with their car parks and their fitting rooms, assuring us all that online retail is a fad.
The early-adopting, smartphone-wielding innovators discarded these old fogies and their delusions as the retail equivalent of the film based camera. 'It's so nice you want to hold on to your old-fashioned, archaic ways. Sure, there'll still be some nostalgic retro-loving hipster folk who will actually want to patronise a store in 20 years time. We'll be busy taking money from the remainder of the population who don't have perfectly manicured inch-thick beards'.
In 2016, these two diametrically opposed arch rivals met in the middle and shared a big hug.
Differences were forgotten, and we all decided to be friends.
Retail is just retail again.
Icons of ecommerce made the decision to launch bricks and mortar stores. Warby Parker, Birchbox, Kogan, and (we-never-thought-we'd-see-the-day) Amazon showed us there is no one-and-only way to retail.
Successful retailers just develop the best shopping experiences for their customers. Long term success without ecommerce or bricks-and-mortar seems increaslingly difficult.
Online and offline are just two options – both here to stay.
That means your ecommerce niche is about to get even more crowded, as the traditionalists, laggards and latecomers muscle in on your fast-mover advantage.
It's more important now than ever for your brand to be proactive.
To help you futureproof your online store from the avalanche of competition, we've asked five of our most trusted ecommerce marketing experts to forecast the trend most likely to shape the future of online shopping.

Short On Time? Your Skim-Read Summary:
Too busy to read the whole thing? We get it: logistics, synergies, KPI's – all that stuff. Here's the skim read version. You really should read the whole article though…
You can click on the dot point that takes your fancy and head straight to the relevant section.
Now ecommerce is mainstream, your online store needs to prepare for the toughest competition yet
We aren't just here for a rollicking year in review summary. So what does all this mean? What are we trying to say here?
Well, when things hit mainstream, they become popular. And with popularity comes fierce, fierce competition. Just ask the first movers in the Selfie Stick biz.
The glory days are over – now it's a ruthless battle for every dollar. The small gathering of online retailers in your niche is about to (if it hasn't already) turn into a stampede.
If you want to stay ahead of this crazed chasing pack, you need to be more than one step ahead of the game.
Your brand has to establish a whole bunch of loyal, repeat customers now if you want to futureproof your business.
Continual innovation will keep the competition at bay.
We know you're busy enough as it is, without having to play market analyst/ecommerce-crystalball-wielder.
So we've asked a collection of our most trusted industry experts to give us their perspective on the most important ecommerce marketing trend set to shape the future of online shopping.
You better listen up and take notice. Prepare your brand to capitalise or defend against these trends, or you'll risk falling behind that fast-chasing pack.
Don't be the slow kid. The helmet won't help you…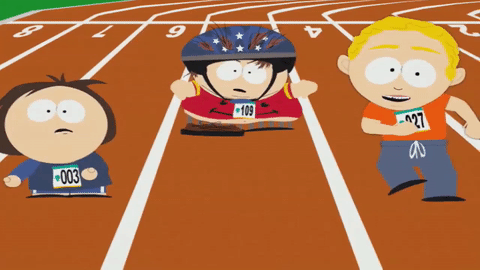 #1. BRIAN DEAN – Backlinko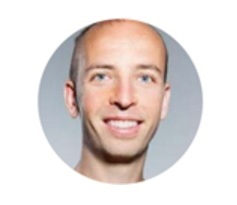 Brian is the Founder of Backlinko – and editor of one of the globe's premier SEO and content promotion blogs. Brian's exhaustive link building guides are famous within the online marketing community, and his quality-over-quantity approach makes every new article compelling reading.
The Key Trend: The impact of Amazon
"My answer to this question is one simple (and intimidating) word: Amazon.

No matter what industry you're in, Amazon is likely your biggest competitor. Amazon Prime Now is flourishing in the US, and going live in many international cities, and drone delivery is on the way — ecommerce sites will have to learn how to compete with this giant."
Your Ecommerce Marketing Lesson
Either hone in on your niche, or be prepared to give Amazon your lunch money. Without an established audience of repeat buyers, you'll find it hard to generate enough sales to keep you afloat. If Amazon wants to muscle in on your market, loyal customers are your only defense against an unmatchably low price. Regardless – watch and learn from these irrepressible innovators.
#2. ANDREW YOUDERIAN – eCommerce Fuel

Andrew is the Founder of eCommerceFuel – an online community for store owners with more than $100K in annual revenue. Andrew's eCommerceFuel podcast is one of the highest ranked ecommerce shows on iTunes, full of archive episodes with ecommerce marketing pro's and retail entrepreneurs. Andrew's first ecommerce success came in 2011, with a CB radio store he built from scratch to over $1million revenue within 1 year of operation.
The Key Trend: Authentic Brand Storytelling
"As marketing matures, and online and traditional channels (AdWords, SEO) get increasingly competitive, more of a brand's success will be tied to how well they can create a compelling, authentic branding campaign that really resonates with their customers.

Marketing is becoming less and less about understanding how to use PPC effectively, and more and more about how to shape a message, get customers excited and build an authentic following around a message people love."
Your Ecommerce Marketing Lesson
Building a brand that means something to your audience is more important now than ever. There's no better example than Unilever's recent $1 billion acquisition of 2012 startup Dollar Shave Club. These guys just proved anyone can take on the big guys and win. You just need to find a way to create a compelling brand story with a superior customer experience at a competitive price.
#3. CATALIN ZORZINI – Ecommerce Platforms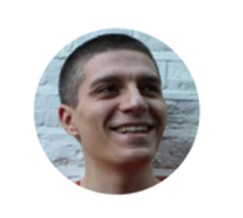 Catalin's hometown of Bucharest, Romania isn't your typical digital marketing hotbed, but Catalin isn't your typical ecommerce entrepreneur. He is the Founder of social media and content development agency Mostash. Catalin's side hustle happens to be Ecommerce Platforms – the internet's best comparison resource for online retail CMS platforms. Exhausting right? And he still had time to contribute to this article!
The Key Trend: Social Selling
"With every 12 months comes various new ecommerce developments, but the most interesting change will be with social selling. This is still in its infancy, and it's only been a few months where platforms like Twitter and Pinterest have actually allowed for sales buttons, but we're truly starting to see the social world bend to ecommerce store demands.

This is mainly to expand revenue options for social networks, but it's interesting to see since so many social networks used to be so opposed to ads and selling. So, the true measure of whether or not social selling will work depends on how customers respond to the new outlets. Will they find that it destroys the social environment? Or will they see it as an easier way to shop?"
Your Ecommerce Marketing Lesson
If you want to sell where you socialise – tread carefully.
#4. HANNAH STACEY – Ometria

Hannah is the Marketing Manager at Ometria – a UK software provider specifically designed for online commerce. Hannah also doubles as the Editor of Ometria's brilliant academy resource hub, and the brand's Ecommerce blog. She's passionate about customer friendly marketing, and she's on a crusade to show online retailers the benefits of personalisation and content marketing.
The Key Trend: Social Media Innovation
"2015 saw some huge announcements from the major social networks, from shoppable pins to Instagram ads to Twitter buy buttons, and I'm really excited to see this continuing into the future. Expect more innovations to draw online sales directly onto social media platforms.

I'm hoping to see an end to the days of signing into Facebook (or any other social platform for that matter) only to see a bunch of completely irrelevant ads for stuff you have no interest in.

Custom audiences, lookalike audiences and increasingly granular demographic targeting will allow retailers to laser-focus their marketing efforts, to acquire new customers, and retain existing ones. I'll be very interested to see how brands exploit this."
Your Ecommerce Marketing Lesson
If you're going to advertise online, you'd better make sure your message is hyper targeted. People are fed up with interruptive, annoying advertising, so brands need to do a better job at finding a way to develop advertising your customers actually want.
#5. HUNTER BOYLE – Optimization Copilot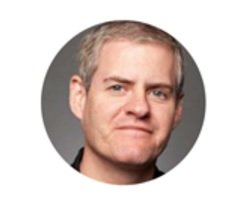 Hunter is the Founder of digital marketing agency Optimization Copilot and the Head of Digital Optimization for Catch of the Day. He is one of the most experienced CRO pro's in the country, having developed successful strategies for email software platform AWeber, 1800Hotels, and MarketingExperiments.
The Key Trend: Conversion Rate Optimization
"In 2016, more ecommerce brands will realize how critical the entire user experience is to the bottom line.

Distracting site elements, like image carousels, will be minimized; the search-selection-checkout process will keep getting easier across various platforms; and marketers will take greater advantage of analytics, testing and optimization tools to run smarter tests and develop more effective sites and campaigns."
Your Ecommerce Marketing Lesson
Simplicity is your future path to increased conversions.
What you need to do to stay ahead of the rest…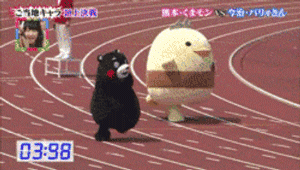 Move to the future and create genuinely human online experiences
You want to be the blushing, armless black bear thing, not the strange giant yellow chicken.
And to do so, you need to innovate.
You need to create genuinely valuable online experiences for your audience.
Speed up the path to change by using new technologies and strategic partnerships to deliver superb customer experiences across multiple channels and organisational touch points.
Simply, we need to humanise online retail.
Emphasise the advantages of online.
Take the convenience, the flexibility, the efficiencies of ecommerce and maximise their benefits for your customers.
Improve on the negatives of online.
Make delivery, security and user experience as good as, or better than your offline retail counterparts.
Most importantly, be human.
Building personal relationships between your customers and your brand is the key to your long term success.
Make 2017 the year your ecommerce store transforms from an sales-focused online catalogue into a customer-focused shopping experience.
The unique insights from our five ecommerce marketing experts have been plucked right out of our 2016 Ecommerce Future Trends Report. There's plenty more strategic learnings where this came from.
Download your guide, take 15 minutes, and analyse the thoughts of these industry leaders. We made this guide to drag you out of the day-to-day madness of running an online store and hurl you into the blue sky future of your brand. These insights will put you opne step ahead of the competition, so you can take down the retail Goliaths in your niche and dominate your online jungle.