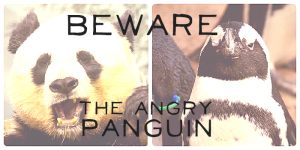 What's going on? Why has your website turned into a rankings ghost town?
There's a bunch of things that might have gone awry. Don't despair. Well, maybe a little.
Chances are you might have been affected by a recent Google algorithm change. New Google rules means some folks have to suffer.
We'll help you find out whether your rankings freefall coincided with a Google algorithm change.
How to Overlay Google Algorithm Changes onto your Website Traffic
Panguin Tool by Barracuda Digital is a web traffic crisis super sleuth. The tool allows you to determine whether your site has been affected by a Google Algorithm change. You can overlay Google's Panda or Penguin updates on to your Google Analytics traffic data, so that you can see if the algorithm changes and traffic drops 'went down' simultaneously.
Here's how to use it:
#1. Go to https://www.barracuda-digital.co.uk/panguin-tool/ and login to Google Analytics
The tool requests access to your Google Analytics data (Barracuda reassures us that the owners do not see any of your data)
#2. Select the profile and website you wish to examine.
#3. Checkout the data. It's as simple as that. Nice.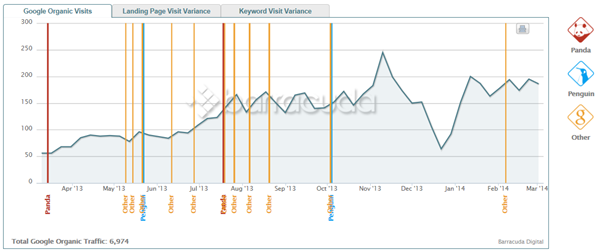 You'll see your organic Google traffic with Google's algorithm updates overlaid. You can click on each update's name for a summary of relevant information.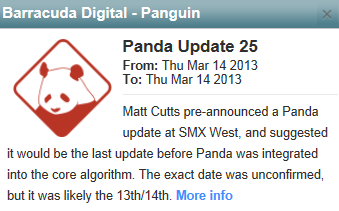 Comparing Your Pre and Post Algorithm Update Traffic
You can also select two periods to compare traffic data (for example, one for pre algorithm update and the other as post algorithm update).
The other tabs of the main chart let you analyse two other helpful metrics using these two time periods:
Landing Page Visit Variance – Find out how your traffic has changed on your top landing pages
Keyword Visit Variance – See how traffic has changed for specific keywords (don't put all your bananas in one basket with this data , especially with the rise of not provided keyword data)
Panguin gives you a quick and easy way to overlay Google algorithm changes with your organic website traffic from Google Analytics.
Before I go, I should lay some gorilla wisdom down on you…
Just because your traffic has changed around an algorithm update, it doesn't necessarily mean that you have been hit with the Google penalty stick. There are a bunch of other factors that you need to be consider, so be careful you don't draw a false conclusion.
The other factors? That's a post for another day folks. It's time for me to sit back and lean into a nice ripe banana.
If you have questions about your site's traffic, or its sudden lack of it – I can play SEO doctor and try to help you out with a diagnosis. Just shout out
Until then, beware the Panguin…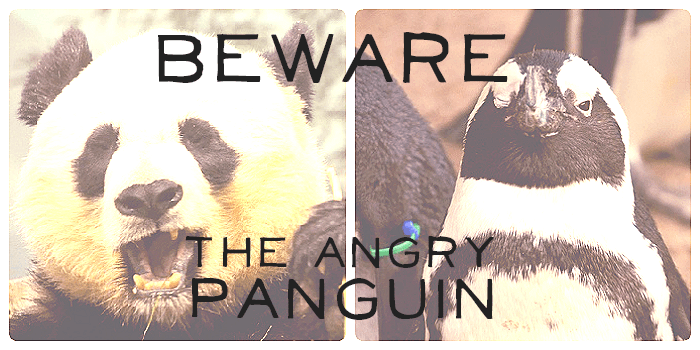 Good luck online.
Gorilla out.