As old Saint Nick saddles up those reindeer and another year draws to a close, we've combed the blogosphere to bring you a few digital marketing gifts to ponder as you head off for a few days in the sun.
This month, we show you how to use Big Content to boost your web traffic, share the secrets to optimising your YouTube videos, explain how to calculate your customer acquisition cost, and reveal a new real-time makeover for Google Trends.
And as always, we've brought you our favourite digital marketing podcast of the month and your monthly must-read (it's full of best-practice ecommerce tips).  
(Your round-up mini-directory)
Too busy to read the whole thing? We get it: logistics, synergies, KPIs – all that stuff. Here's the skim-read version. You really should read the whole article though…You can click on the dot point that takes your fancy and head straight to the relevant section.
In this month's digital marketing roundup:
What is Big Content and How to Use it to Boost Your Web Traffic
When it comes to improving your SEO, backlinks are gold. But encouraging bloggers, journalists and publishers to link to your website content can be a challenge.
Simply throwing up a scant 500-word blog article that gives a brief overview of your topic won't get the job done. Rather, you need to create content that external bloggers will want to link to in order to add value to their own articles.
The key here is 'add value'. Think of it like this: publishers would obviously prefer to keep visitors on their own sites, so to entice a publisher to send their valuable visitors to your website via a link requires a piece of content they can't offer – or quickly replicate – themselves.
This is known as 'Big Content'. Things like interactive tools, online calculators, in-depth survey or research results, quizzes and games are all difficult to replicate. It's much easier for a publisher to simply write about and link to the tool, survey or game you've created.
For example, Just Park created a simple but addictive game that measures your reaction time in an emergency situation. Have a go…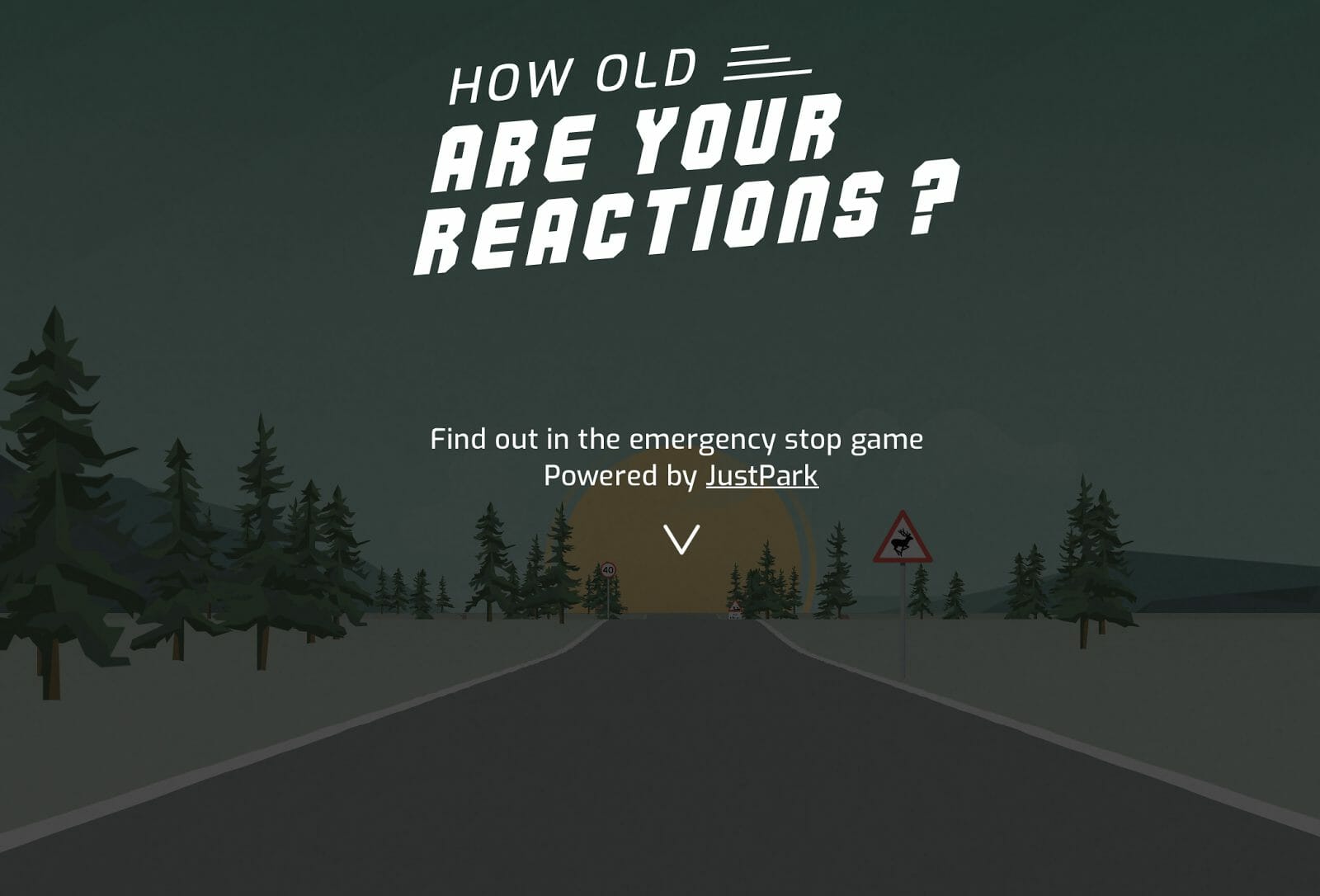 See what happened there? We linked to Just Park's game, and if you wanted to play, you were sent away from our website and to their website. It would make no commercial sense for us to spend time and money developing a game of our own just to provide an example for this article, when we can link straight to Just Park's game.
That's a perfect example of Big Content at work. Check out some more examples of Big Content here.
Your Digital Marketing Podcast of the Month
How GreenSmoothieGirl Used Facebook Messenger Marketing to Generate $30,000 in Revenue
In episode 125 of the Perpetual Traffic podcast, hosts Keith Krance, Molly Pittman and Ralph Burns talk to Robyn Openshaw from GreenSmoothieGirl about how she increased the company's Facebook Messenger subscription base from 367 to a massive 37,000.
Robyn shares five simple strategies and tactics she used to generate 3,800 comments on a video post in just one day while seeing up to 40x improvement in engagement rates and generating $30,000 in new revenue. Wow!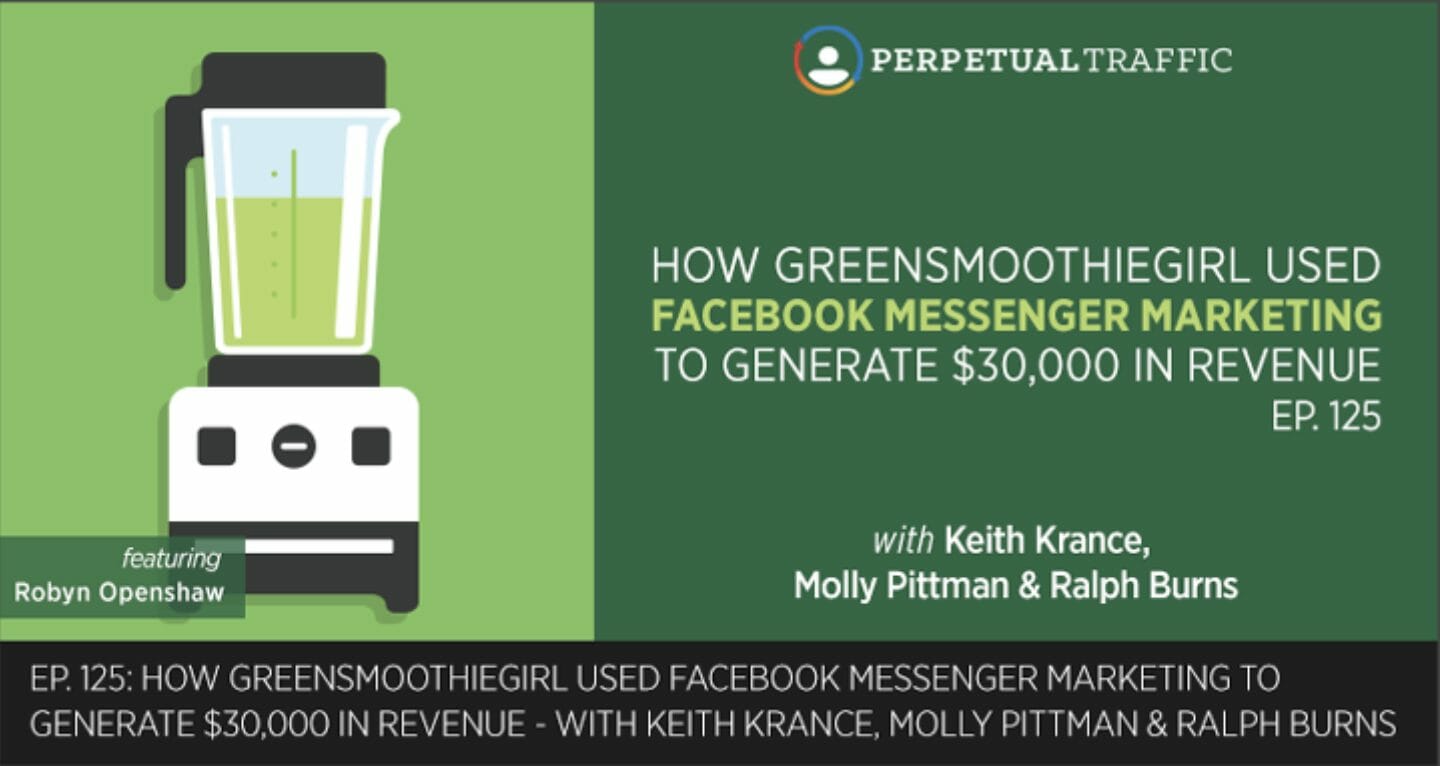 News From Google HQ
Google Trends gets a powerful makeover
Google Trends is now offering more real-time data that you can use to reveal a much more detailed picture of how people are using the internet beyond a standard web search.
To explain, Google uses a hypothetical investigation of Taylor Swift. It begins with the familiar Google Trends display that breaks down search interest by date and location. Like this…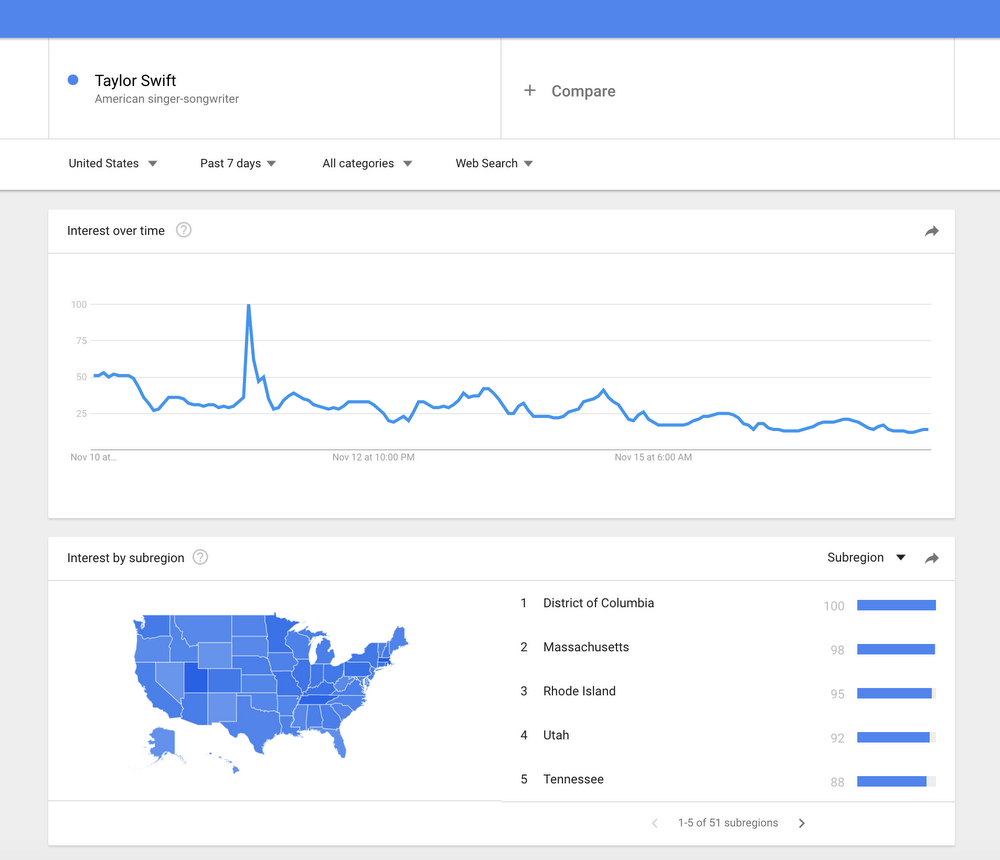 Okay, so there's nothing ground-breaking there. But then the new functionality kicks in. You can now look not just at how Taylor Swift is performing on web searches, but also on other platforms like YouTube and Google Images.
When you look at how Swift is performing on YouTube, you see a spike in searches for her appearance on The Tonight Show…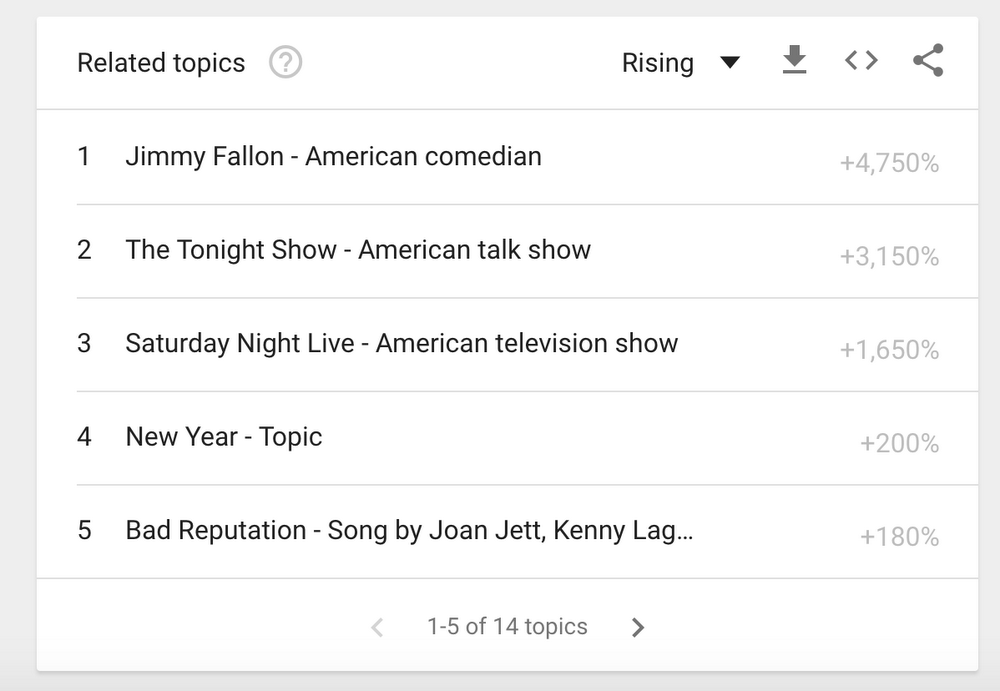 And when you look at Google Images, there's a 700 per cent spike in searches for her performance on Saturday Night Live…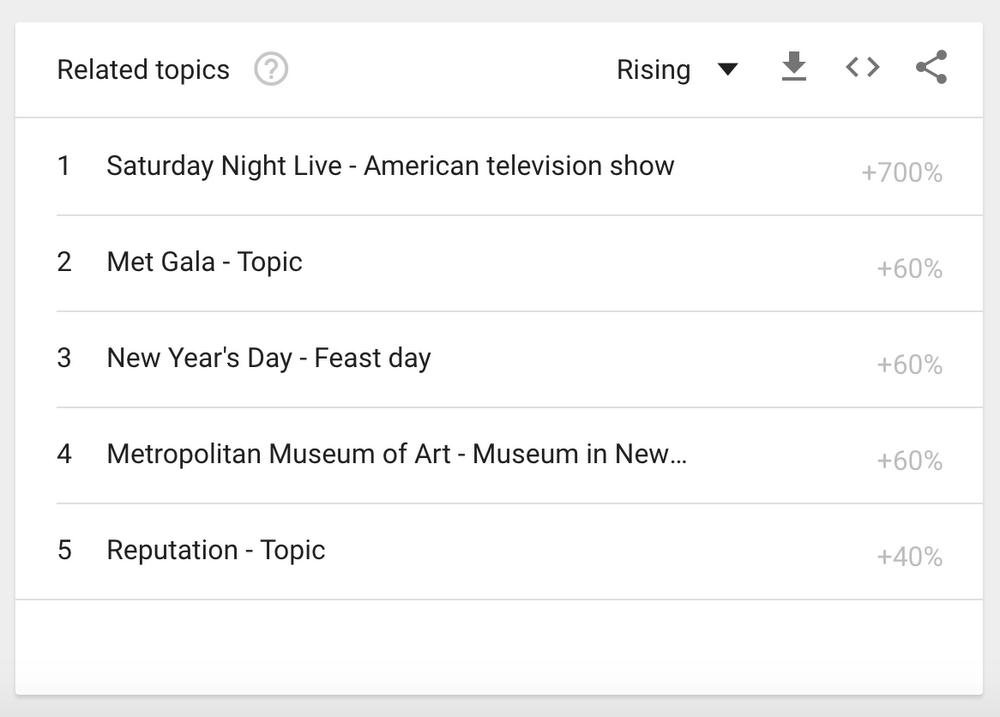 This example can be applied to any number of business contexts, which leaves little wonder why digital marketers are smiling wide.  
Google launches free website builder
Move over WordPress, Google has entered the DIY website space with the launch of their new website builder. According to Google, more than one million small businesses around the world have already built their website on Google My Business since the service launched in November.
It's free and allows you to create a mobile-ready website with a custom domain and is automatically updated when you make changes to your Google listing.
You website will be automatically generated from your Google listing, and seamlessly integrated with AdWords Express so you can design your site to drive specific customer actions.
5 Ways to Optimise Your Videos for YouTube
If you've taken the time to make your own YouTube video, you probably already know that four times as many people would rather watch a video about your product or service than read about it.
But getting your video in front of the eyes of YouTube's more than one billion users calls for a few simple optimisation techniques.
Don't forget your keywords
Just like when optimising your website for Google, you'll need to focus on keywords in your YouTube video. Include your target keyword(s) in the title of your video and in your meta description.
Write a long description
Don't skimp on the description of your video. YouTube gives you 1,000 characters to play with, so use them. Include your keywords of course, and describe the topic points covered in your video to get it ranking higher up YouTube's search results. However, remember that YouTube only displays the first two or three lines, so put the most important info up front.
Use relevant tags
YouTube uses tags to link your video with related content. This can be a good way to increase your views by getting your video included in the 'Up next' panel. But stick to relevant keywords only. YouTube may punish you for using irrelevant tags.
Used closed captions
Using closed captions in your video gives you another valuable opportunity to include keywords for YouTube to recognise. To enable closed captions, you'll need to upload a supported text transcript of your video.
Include a call-to-action
It's not enough to make an awesome video and expect visitors to magically flood your website. To draw the most value from your video, be sure to include a call-to-action in the YouTube annotation. However, make them as unobtrusive as possible to ensure they are not distracting your viewers from the video content.
Digital Marketing Short Takes
All the most important digital marketing news, insights and advice from around the online jungle blogosphere this month.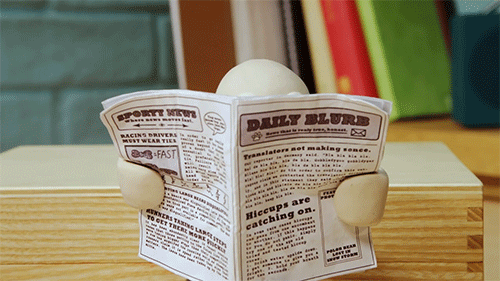 How to calculate your customer acquisition cost
Your customer acquisition cost (CAC) – or how much money it costs you to attract a new customer – should be the cornerstone of your digital marketing strategy.
That is, once you know how much you can afford to spend on each customer acquisition, you can weigh up the cost of different marketing tactics against the number of customers you want to attract.
The good news is that it doesn't take a high-priced consultant to work out your CAC. You can do it yourself. Just answer these four questions to arrive at your CAC.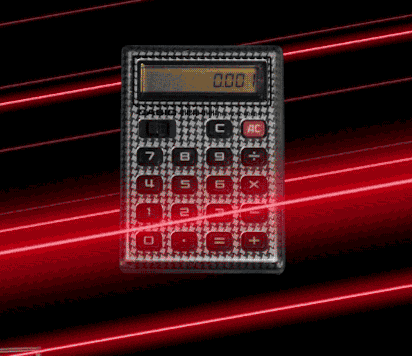 How much are your customers worth?
Before you can work out how much you can spend to acquire a new customer, you must first know how much each customer is worth. This is known as your CLTV or customer lifetime value.
To figure out your CLTV start with the total revenue you generated over a set period (the longer the better). Then divide your total revenue by the number of customers who bought a product from you over the same period.  The figure you are left with is your CLTV.
How many refunds do you give?
It's important to also factor in the number of refunds you give to arrive at a more accurate CLTV. Simply subtract your refund rate for the same period from your CLTV. Or if you don't have that data available, a refund rate of around 10 per cent is about right as a conservative average.
What are your costs?
You also have to subtract your costs from your CLTV. Include how much it costs to manufacture your product, your overhead costs such as rent and payroll, and your shipping costs. Work out this number as a percentage of your CLTV, then subtract it from the CLTV.
How much profit do you want to make?
By now you'll have a pretty accurate CLTV. But before we find out what your customer acquisition cost is, we need to subtract the amount of profit you'd like to make from each customer.
For example, say your CLTV is currently $50 and you want to make a 40 per cent profit margin ($20) on each customer. After you subtract your profit margin from your CLTV you'll have $30 left over. This is your customer acquisition cost – or how much money you can afford to spend to acquire each new customer.
Your Monthly Stats Round-up
Voice assistants are doing the shopping, consumers are spotting fake reviews, your delivery options are the key to sealing the deal, business look to ecommerce to drive growth, and the email sweet spot is after 4pm.
73 per cent of survey respondents said they had made a purchase through a voice assistant.
Four in five consumers have seen a fake review this year.
Half of online shoppers abandon a purchase if they don't like the delivery options.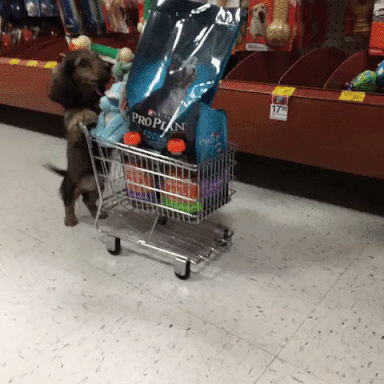 89 per cent of B2B businesses attribute growth to ecommerce.
The best time of day to send emails is between 4pm and 8pm.
Your Monthly Digital Marketing Must-Read
Ecommerce Best Practice Guide
Are you an ecommerce manager or marketer looking to review your ecommerce strategy? The good people at Econsultancy.com are making sure all your Christmases come at once with this thorough Ecommerce Best Practice Guide.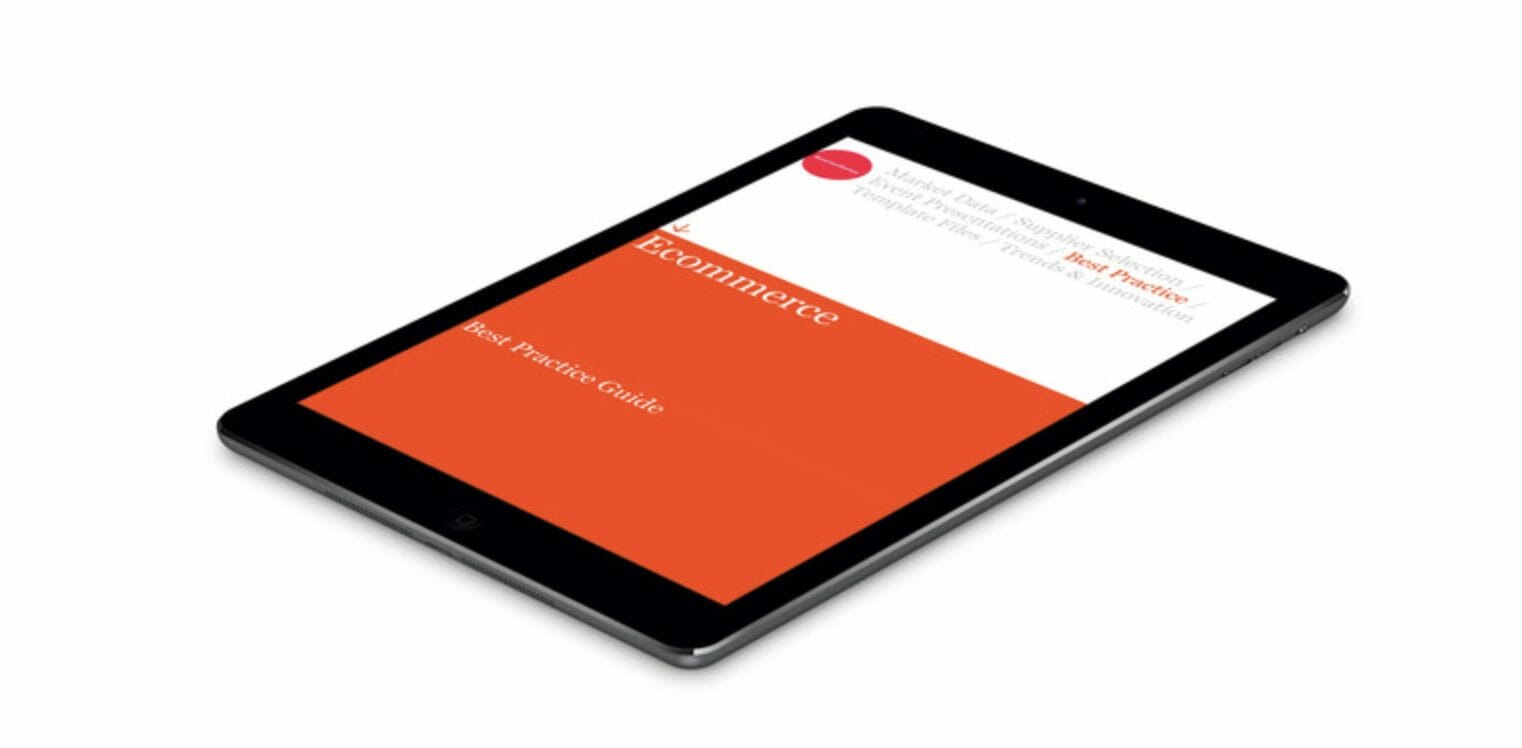 It revolves around the three pillars of ecommerce best practice – upfront analysis, planning and site design – and covers the entire customer journey, from the moment a visitor arrives at your website through to a completed purchase.
The report serves up plenty of practical tips, and is heavy on technological advice including the platform architecture, hardware and operating systems you'll need to climb to the top of the digital marketing tree.
You can read the sample report for free, but you'll need a paid subscription to Econsultancy.com to access the full report.
Remember – subscribe to our brand spankin' new weekly email for the best digital marketing learning
One email. Once a week.
All the weekly digital marketing insights you need – in one neatly wrapped package, delivered straight to your inbox.
If you haven't already – get amongst it now – and keep your online retail knowledge one step ahead of the furious chasing pack of your competitors.
Hit that big grey button below, and add our newsletter to your cart right now…