With more than 100,000 products available online and a limited advertising budget post-pandemic, we needed to take a logical, data-driven approach to Frontline Hobbies' marketing to maintain their incredible ROAS.

Retail: Toys & Model Building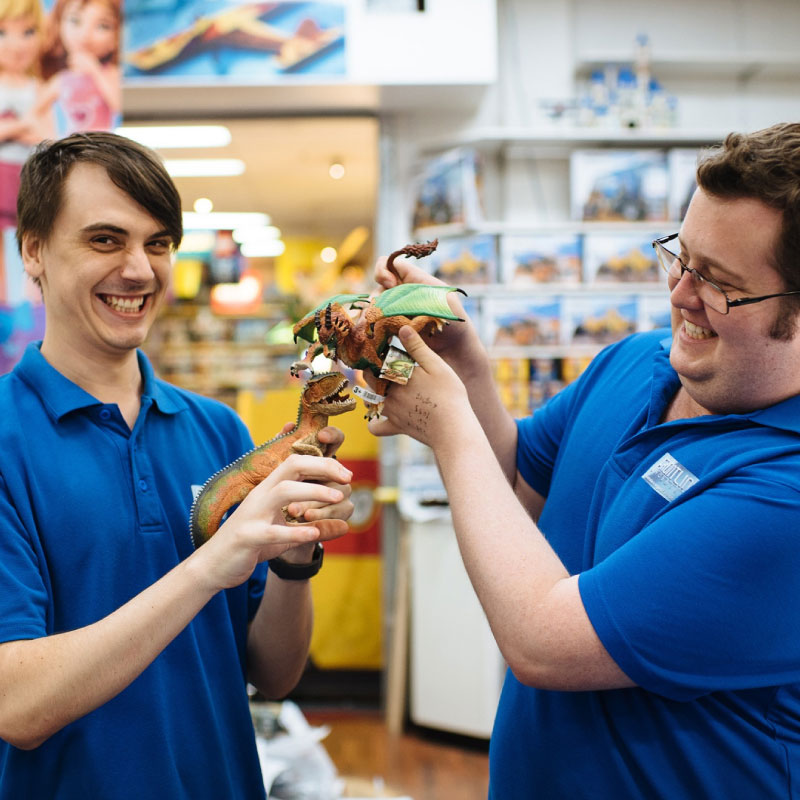 Increase in ecommerce revenue
Increase of keywords in Top 20
In 1978, Frontline Hobbies started out as a small brick-and-mortar store in Newcastle stocking model soldiers. Fast forward to now and Frontline Hobbies is the go-to store for hobbyists all over Australia! From radio control cars, boats and planes to die-cast models, puzzles, card games and art supplies, Frontline Hobbies has got it all!
The experience with Gorilla 360 has been spot on,
10 out of 10!
Managing Director, Frontline Hobbies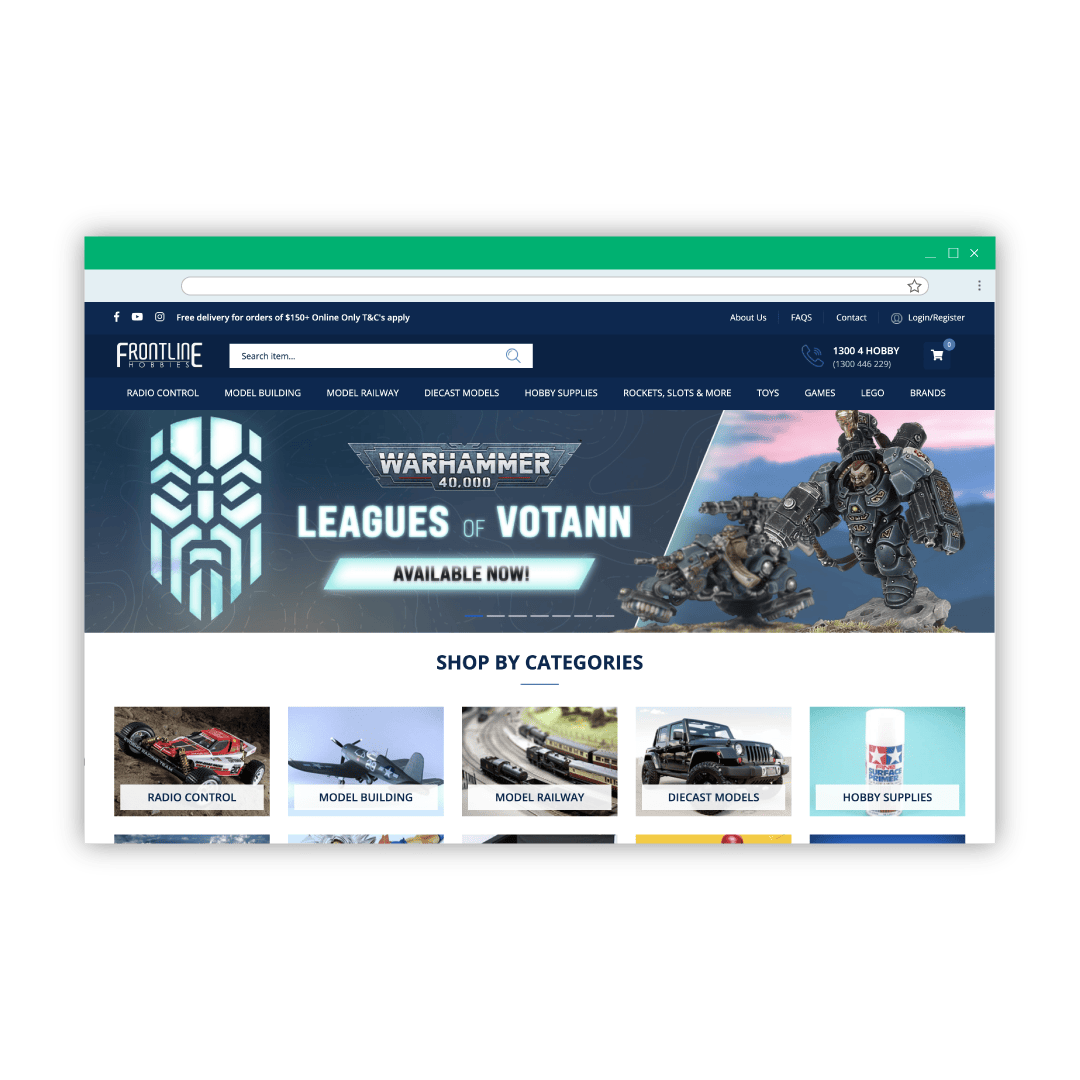 Frontline Hobbies saw a huge surge in demand during the COVID-19 lockdowns. People were stuck at home looking for new hobbies to keep them occupied, and Frontline Hobbies was there to answer the call! Post-COVID, the challenge became maintaining revenue despite the drop in market demand.
To overcome lower market demand post-COVID, we developed a full-funnel approach to build national brand awareness, maintain (or increase) their ROAS, and keep foot traffic flowing through the door. We collaborated with the client to identify their highest priority products and developed a siloed approach to drive sales where they would have the biggest impact.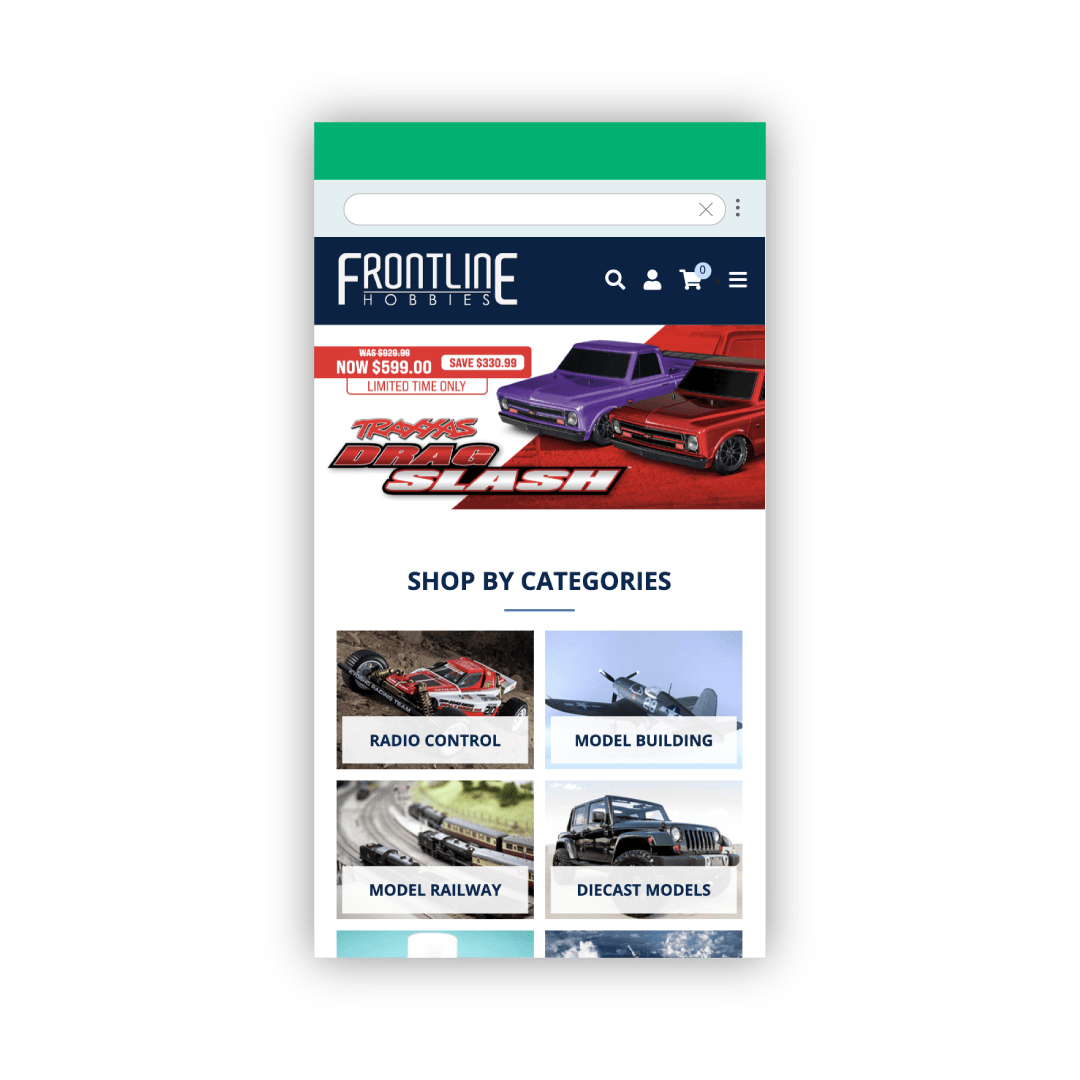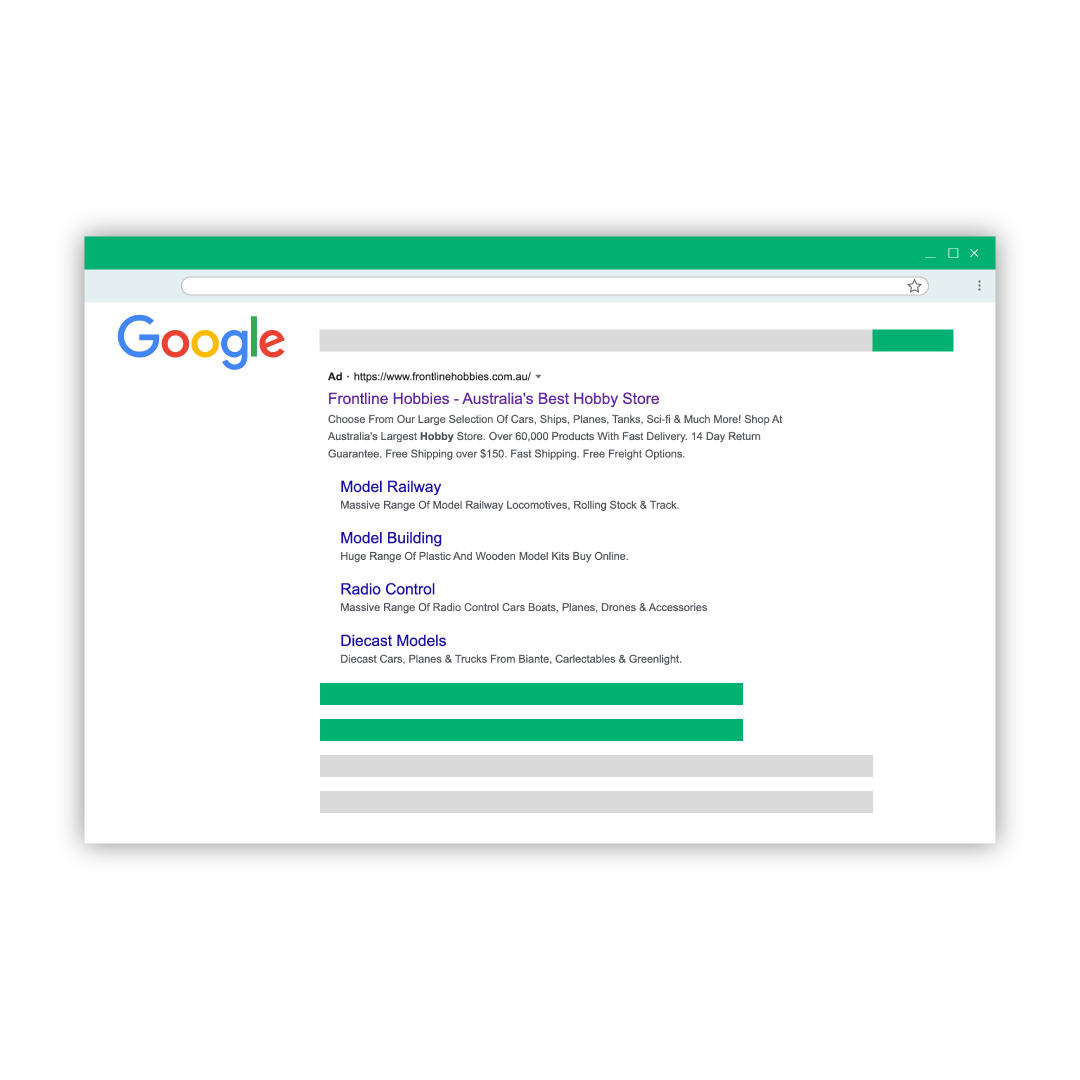 Working alongside the Frontline Hobbies team, we were able to deliver what we promised: a high ROAS and positive revenue across the board. Together we achieved a 39.94x ROAS via Facebook Ads, 19.96x ROAS via Google Ads and a 26.76% increase in revenue year on year, despite a drop in consumer demands.
Collaboration and communication were also crucial for SEO success. Frontline Hobbies identified their radio control and model building categories as major priorities from an SEO perspective, and with these products as our focus, we were able to boost the number of organic keywords ranking in Google's top 20 search results by 30%.
How we've helped our clients
40,000+ Followers on Facebook
94% Organic Traffic Increase
93% Organic Traffic Growth
500% organic traffic growth
15x return on advertising spend
2.9x lift in organic traffic
Got a project? Let's chat
Tell us a little about your business and we'll be in touch, fast.