Our talented writers combine
the art of storytelling and the science of SEO
to craft compelling copy that gets results.
Fantastic service, good communication, job done well, couldn't be happier.
– Matt Beaver, Carry Them Close
Great for SEO rankings, great for customers
An SEO specialist and a professional copywriter collaborate to maximise each project's success. The result? Compelling copy that converts customers and drives SEO results simultaneously.
Professional website copywriting services
Expert website copywriting services from the team that crushes confusion
We'll get to know your business and your customers, develop key messaging and deliver a data-driven strategy that connects you with your ideal audience.
We'll use art and science, creative thinking and laser-focused targeting to deliver real results and help you reach your goals.
We don't set and forget. Our hard-working specialists will continually revisit, revamp and revitalise your strategy to get the best possible outcome.
We've got everything covered.
Need copy for a new website that you want to launch by… yesterday? Want to improve SEO rankings ASAP? You need a professional copywriter who can produce quality content quickly. Our website copywriting team can often deliver your copy within just 7 days.
You absolutely nailed the tone and content, first time, each time. I couldn't be happier with the quality of the work. Thank you!
Author and Professional Speaker
The art of website copywriting
Website copywriting involves much more than throwing persuasive words onto a web page. SEO (search engine optimisation) is a key component of website copywriting, and while many writers claim to be SEO specialists, they often don't have the critical knowledge necessary for effective SEO copywriting.
It's vital to have your website copy crafted by a writer who understands the principles of SEO and how to improve your rankings with keywords. That's where our professional copywriting services come into play.
How SEO copywriting helps grow your business
Times have changed. Success (in Google's eyes) is no longer about writing big, intimidating blocks of text stuffed with keywords. Today, it's about crafting a compelling story that encourages readers to take action, with keywords cleverly woven into the tale. Search engines reward this kind of copy because their ultimate goal is to satisfy readers by serving up relevant information in a timely, digestible way.
Since the Google Rank Brain algorithm update, Google considers how customers interact with your website. This means that engagement metrics like click-through rate, time on page, interaction with page elements and how your page compares with competitors are more of a priority than ever before.
Unlike other copywriting agencies, our copywriters believe in writing for people first and Google second. The results speak for themselves, and this is what makes our website copywriting services second to none!
Website copywriting with Gorilla
Our expert copywriters combine technical SEO knowledge with exceptional penmanship to deliver outstanding SEO copy for your website. Our copywriting services follow a rigorous process to comprehensively understand your products or services. The outcome? Powerful website copy that effortlessly encourages your visitors towards conversion.
Here at Gorilla, we have a team of in-house writers along with access to a pool of industry specialists. This means we're always able to match your project to the best person for the job.
Our goal is to offer the best website copywriting services in Australia, and we have copywriters based in Sydney, Brisbane, Melbourne and Newcastle. We'll streamline the process for you from briefing to copy approvals, so you can focus on the more important things — like running your business!
Contact us to find out how we can blend copywriting into your digital marketing strategy.
Tailored for your business and industry
Our in-house copywriters and hand-picked specialists have worked on hundreds of SEO copywriting projects. Can we write about your industry? You bet.
A clear plan drives clear results
Copywriting can be a massive job. We'll help you prioritise your writing and create a clear, personalised plan to drive results.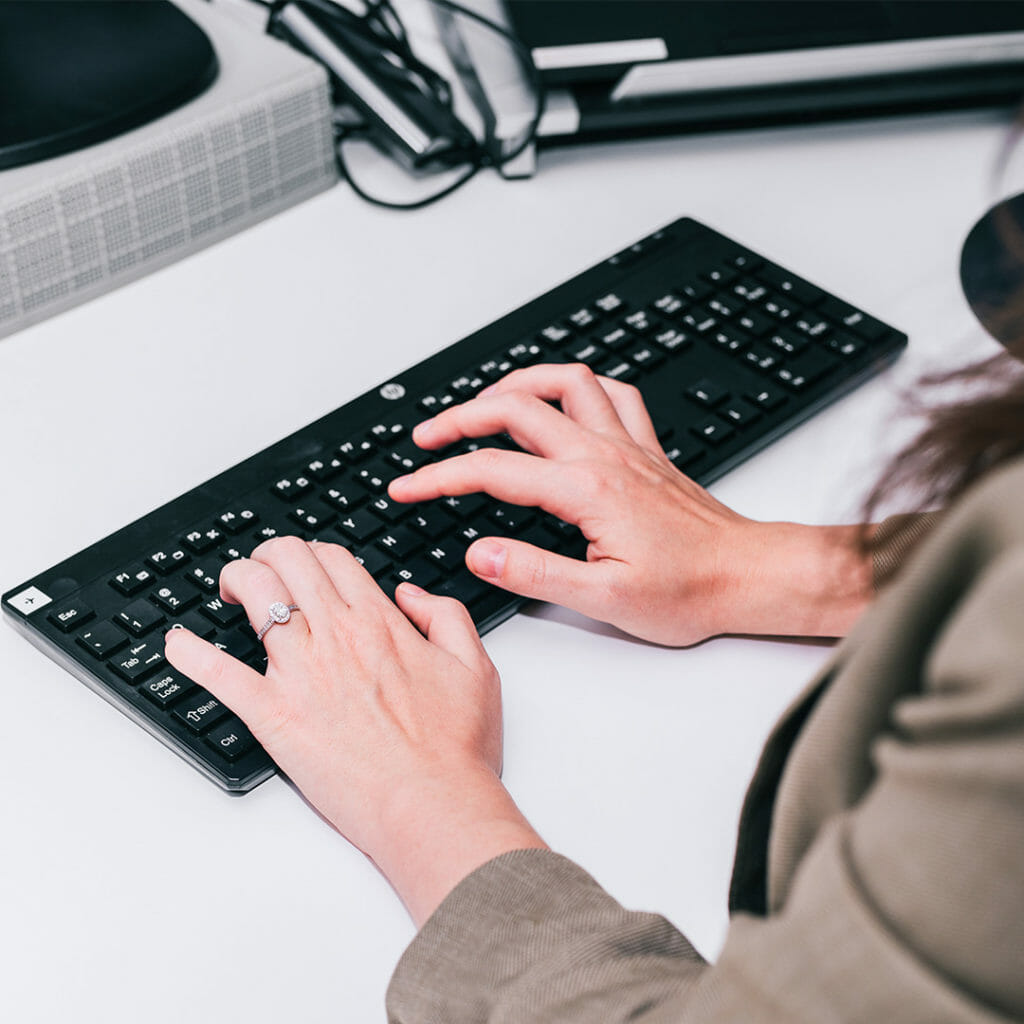 Got a project? Let's chat
Tell us a little about your business and we'll be in touch, fast.