Christmas Marketing Checklist
Get your Christmas marketing ready to roll with tips, tricks and important dates from our handy 2023 Christmas marketing checklist! Free download available now.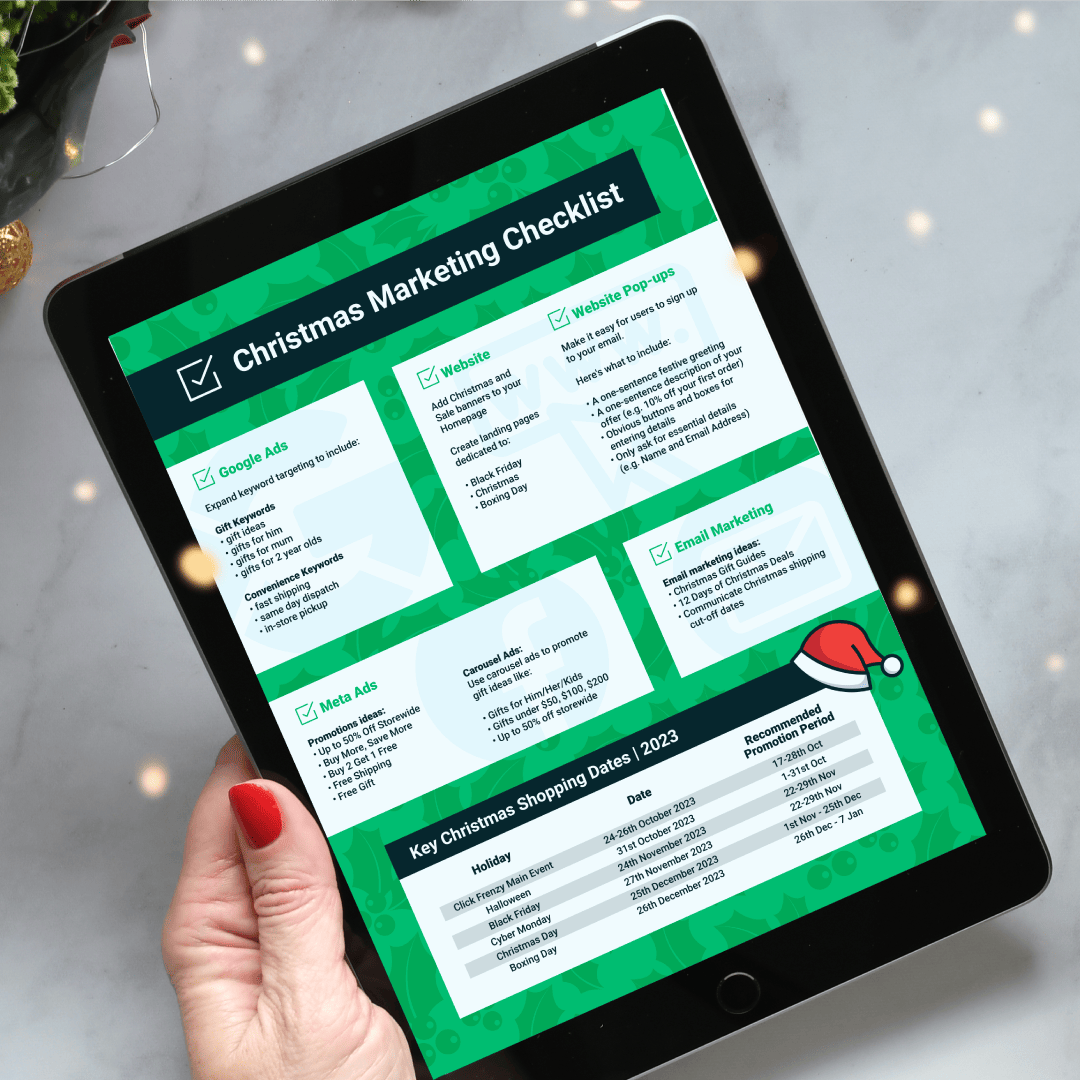 Get off the naughty list with our comprehensive Christmas marketing checklist! Full of must-have tips for creating Christmas ads, landing pages, banners, website pop-ups and more, our checklist will keep you on track to smash your Christmas goals. Free download available now!
Christmas, Black Friday & Cyber Monday Marketing Preparation
Digital Marketing Scorecard
Google Ads Strategy Session
Meta Ads Strategy Session
Book Your Free Digital Marketing Strategy Session