Want customers to remember your brand, products and services long after they've left your website? We're the Google remarketing agency for you. We'll help you stay front of mind, increase sales and build your brand using tried-and-tested remarketing techniques.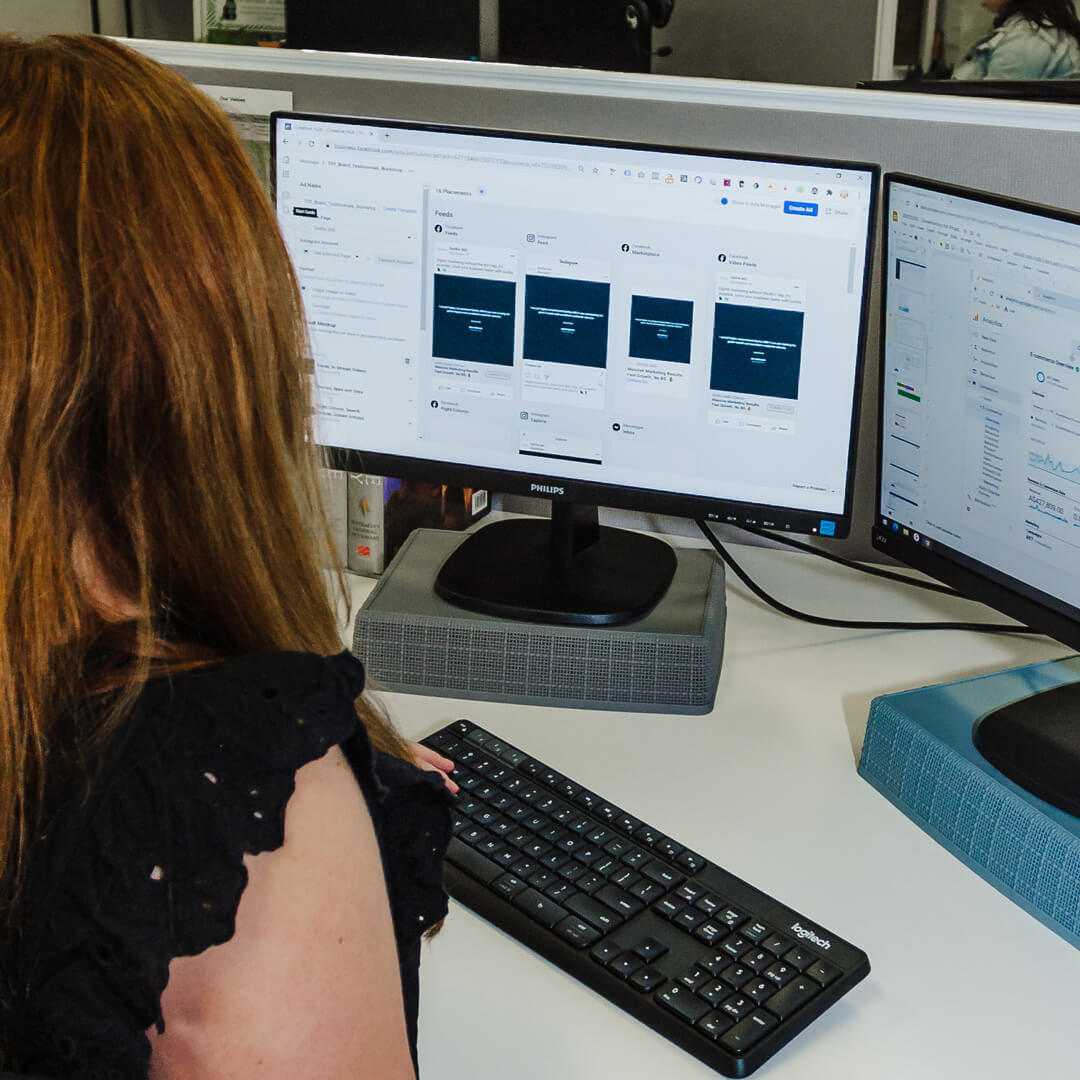 Brand building doesn't end when customers leave your website. We'll continue the conversation with tailor-made remarketing campaigns that deliver real results. You'll always know exactly how to grow your business thanks to a clear strategy and actionable reporting.
Drive business growth with a transparent, results driven remarketing agency.
We'll get to know your business and your customers, develop key messaging and deliver a data-driven strategy that connects you with your ideal audience.
We'll use art and science, creative thinking and laser-focused targeting to deliver real results and help you reach your goals.
We don't set and forget. Our hard-working specialists will continually revisit, revamp and revitalise your strategy to get the best possible outcome.
We've got everything covered.
Advanced remarketing, delivered with clarity
The Gorilla difference? No tricks, no jargon, no smoke and mirrors — just honest, real-world results you can rely on. We'll provide a clear, tailored remarketing plan to build your brand and maximise your ROI.
The Gorilla 360 team is thorough and always on top of changes required to keep our campaign optimised and providing the best ROI.
How does remarketing keep customers engaged?
Did you know that 96% of your website visitors aren't ready to buy yet? It's easy to forget that your customers are just like you – busy! How many times have you been interrupted or distracted before reaching the payment step on a website?
How does remarketing keep customers engaged?
To stay top-of-mind with your prospects and keep existing customers coming back for more, your brand needs to be in front of your customers regularly as they progress through their purchasing journey. Remarketing (AKA retargeting) does just that. It means that no matter where your customer browses online, your brand has a presence.
Remarketing with Gorilla
We manage Google, Facebook, Instagram, and YouTube remarketing campaigns for everything from simple brand awareness to complex, multi-channel campaigns.
As a certified Google Partner, we've got a lot of tricks up our sleeves to help your campaign reach new levels of revenue success. For example, we always encourage the use of email automation in tandem with remarketing to boost its effectiveness. Remember, it's always cheaper to bring someone back than to acquire a new customer – and that's why we love remarketing.
No matter how complicated or involved your remarketing needs are, we'll create a clear, tailored, data-driven plan, explain it in plain terms and execute it to perfection to drive brilliant results.
Remarketing is a form of digital advertising. The unique bit? This strategy only shows ads to people who have already engaged with your brand or visited your website – a warmer, more relevant audience.
Any business that wants to stay front of mind with customers and prospects should use remarketing. It's a powerful way to influence and maintain connections with customers who've not yet made a purchase decision.
Remarketing is extremely cost-effective. You only show ads to people who've been to your website before and you only pay when someone physically clicks on the ad. You can start with a budget of as little as $500 and you're not wasting any money on random, irrelevant or disinterested Googlers. Result!
When a customer visits your website, a (chocolate-free) cookie is automatically added to their browser. As they continue to search the web, advertising platforms such as Google and Facebook are able to show ads to those very same customers using the cookie.
Your ads are shown across Google's extensive display and advertising networks. We can control the types of website that your ads appear on, or we can use Google's intelligence to guide this process. It's a smart and fully customisable service.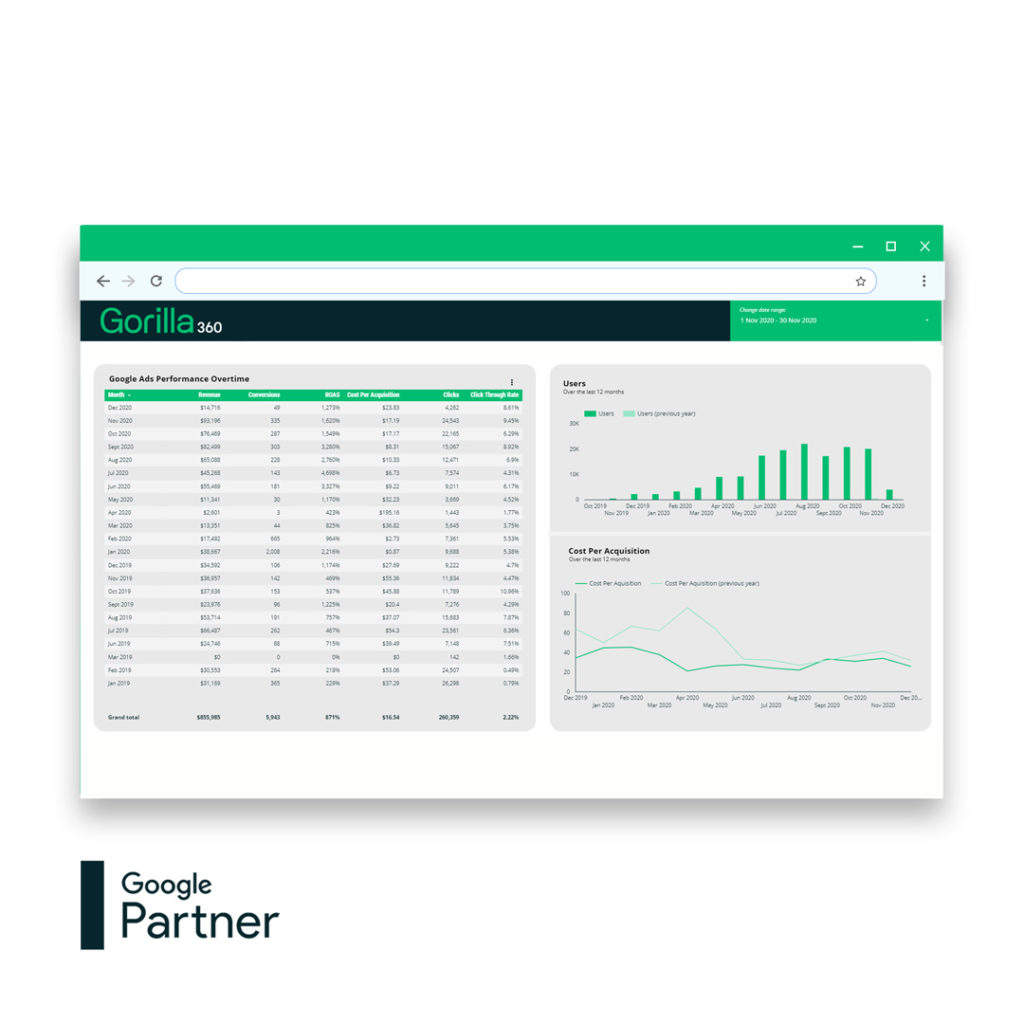 No more confusion, no more guesswork. We'll analyse stacks of data and convert it into actionable strategies to improve your customer journey and grow your sales.
Clear communication and reporting
We won't just drive brilliant results, we'll help you understand how and why we do it. We provide clarity at every step, keeping you in the loop and making sure you feel confident about your marketing activity.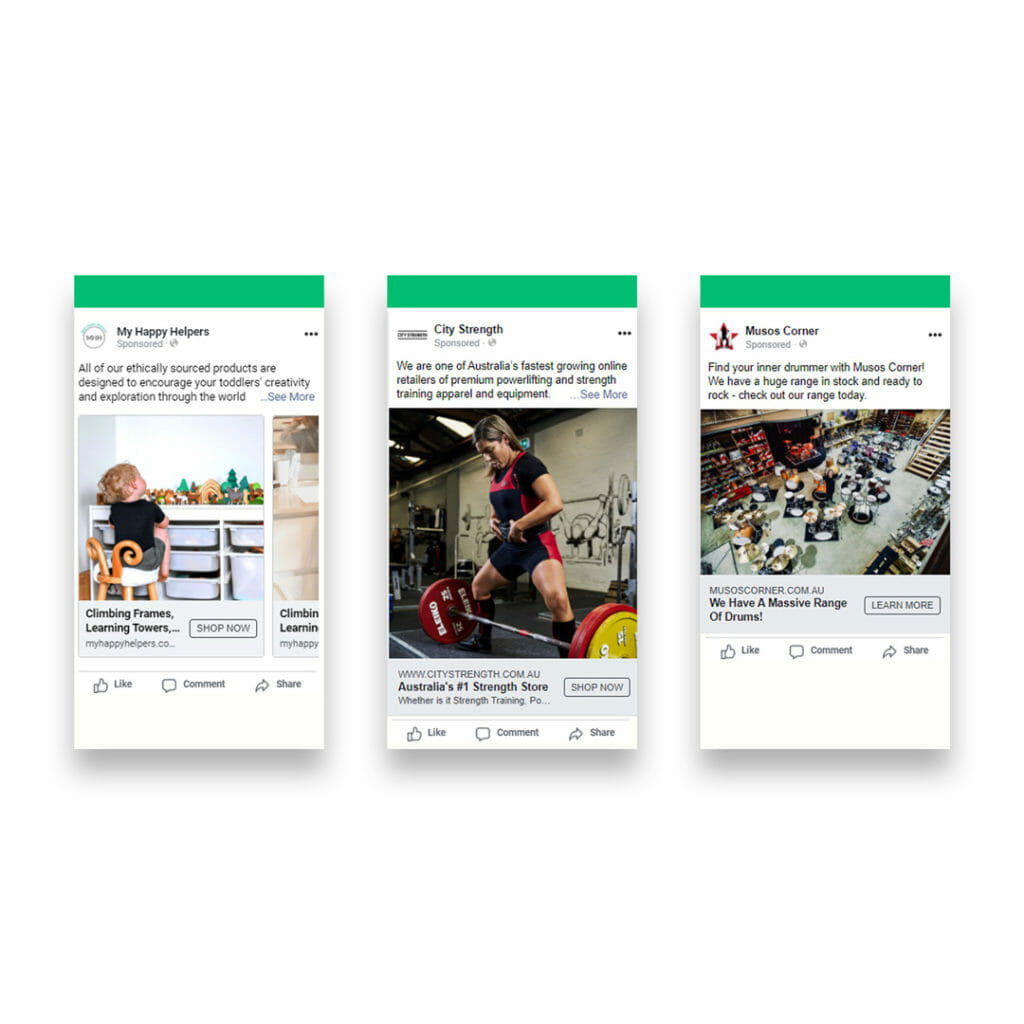 Got a project? Let's chat
Tell us a little about your business and we'll be in touch, fast.