Our team utilised a multi-channel approach to help Kelso Lawyers reach countless survivors of institutional child abuse across Australia.
Increase in Facebook conversions
Increase in keywords in Top 3 search results
Increase in organic traffic
Kelso Lawyers is an advocate for compensation reform and a saving grace for survivors of institutional child abuse. Taking on cases of institutional abuse across the clergyy, schools, sport institutions, foster care and the Australian Defence Force, Kelso Lawyers offers the expertise, compassion and support survivors need to stand up to their abusers and seek compensation.
The Google Ads and Facebook Ads are doing the best they've ever done. We are hitting a purple patch, it's really good, and I know Melissa is very pleased with all the marketing they are doing. It is converting into new clients for us, so we are happy.
Kelso Lawyers work tirelessly to help some of Australia's most vulnerable, marginalised people to achieve justice. For many of their clients, it can take decades to come forward and seek help. The challenge was not only finding and targeting the right audiences, but empowering them to come forward and share their stories.
Creating content that resonated with survivors and their families, and reaching those entitled to compensation through multiple marketing channels including email newsletters, Google Ads and Meta was the solution.
Collaborating closely with the Kelso Lawyers team, we developed a multi-channel marketing approach centred around a high volume of content creation — email newsletter content, offender profiles, offending institution profiles, news articles, opinion pieces, calls to action and more.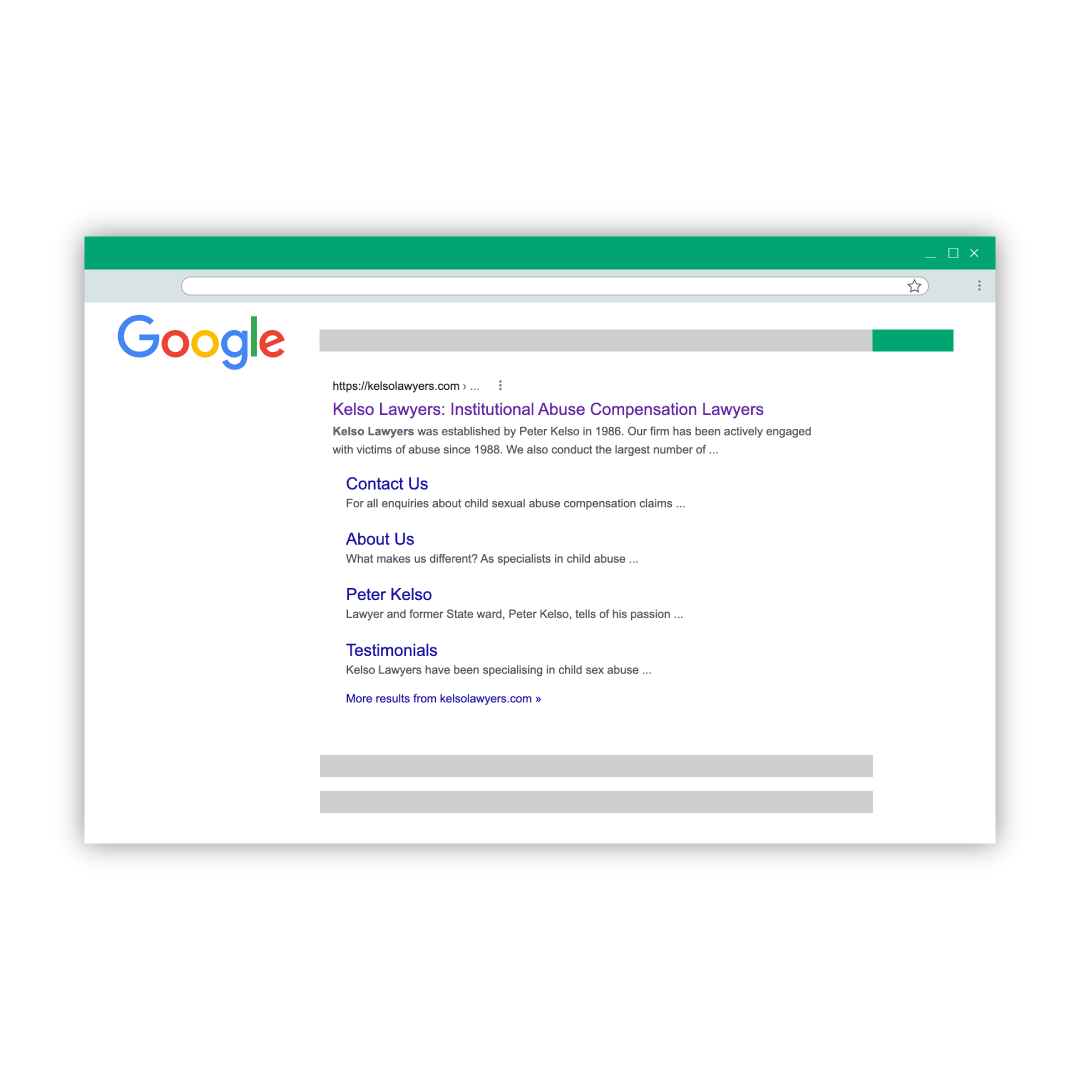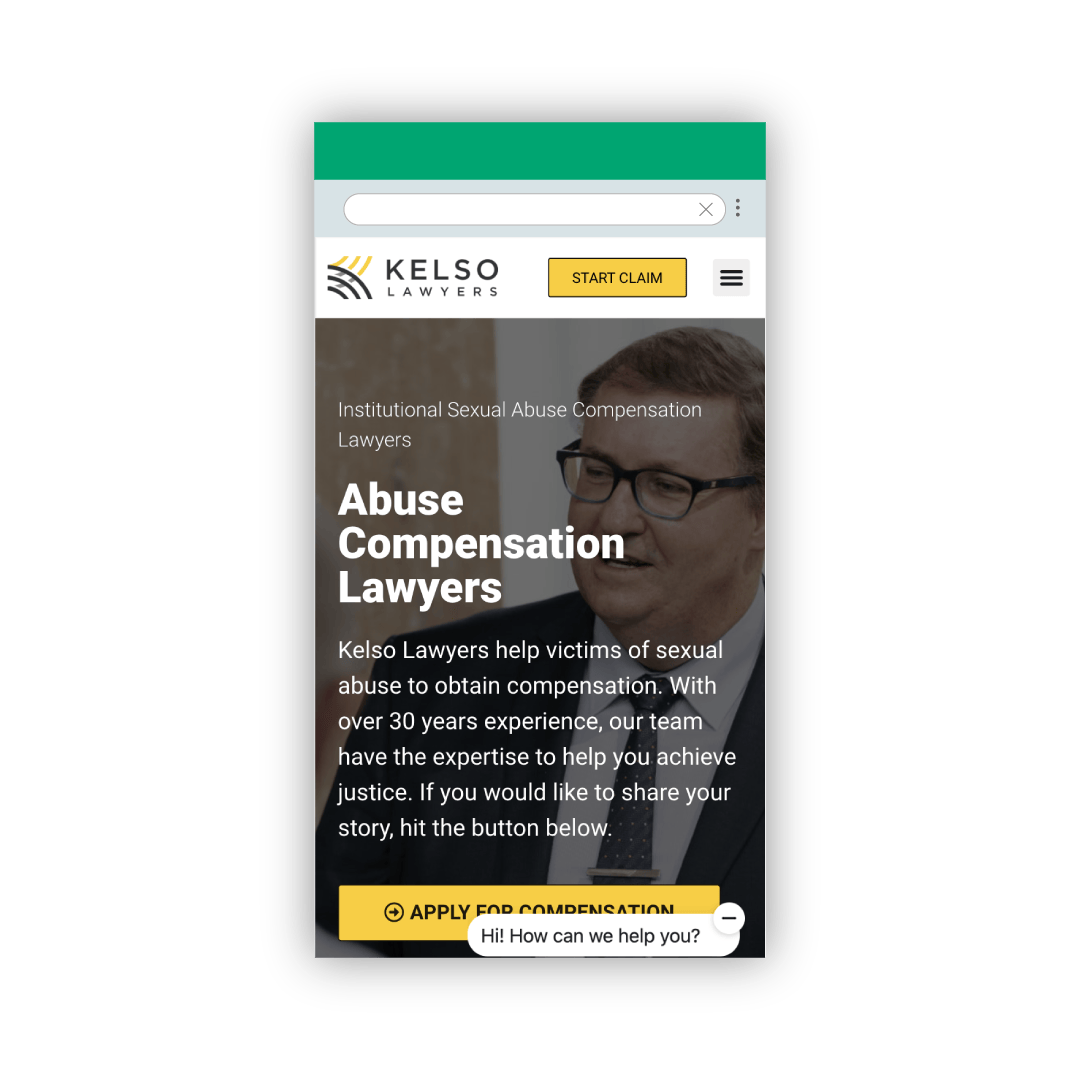 The Kelso Lawyers' Royal Commission News Facebook page now has 40,000+ followers and regular engagement with readers and survivors via comments and Facebook messages. Over the last two years alone, Facebook conversions have increased by 84%, and Kelso Lawyers has helped countless survivors to seek compensation against the institutions that wronged them.
Organic performance is at an all-time high, with a 98% increase in keywords in the top three search results. Meanwhile, we have always remained vigilant and worked with Kelso Lawyers through law changes and technicalities threatening their court cases' eligibility.
How we've helped our clients
40,000+ Followers on Facebook
94% Organic Traffic Increase
93% Organic Traffic Growth
500% organic traffic growth
15x return on advertising spend
2.9x lift in organic traffic
Got a project? Let's chat
Tell us a little about your business and we'll be in touch, fast.