Over the past decade, NHS have scaled their business and expanded brand awareness across Newcastle and beyond. We were there to support them with digital strategy to help them connect with their target audience, increasing their online visibility and growing website traffic.

Lead Gen: Building Supplies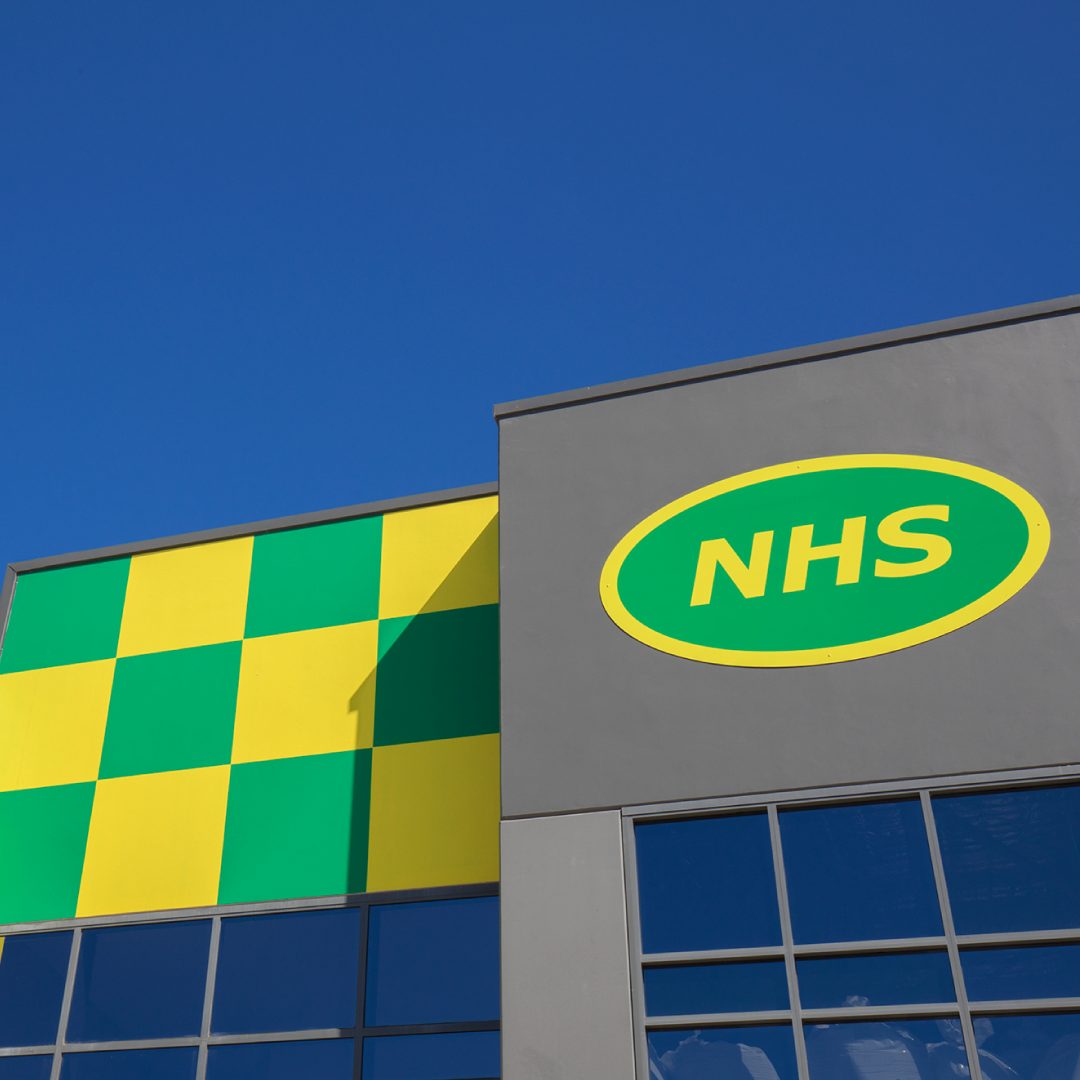 Google Ads Conversion Rate
NHS is a family-owned, locally operated business that aims to make it "easy as" for local tradies, builders and owner-builders to get the job done. With building supplies like timber, hardware, bricks and blocks available for drive-through pickup or delivery, NHS is Newcastle's go-to supplier for all things trade.
Love working with Gorilla! I recommend them to anyone who asks for an SEO SEM service!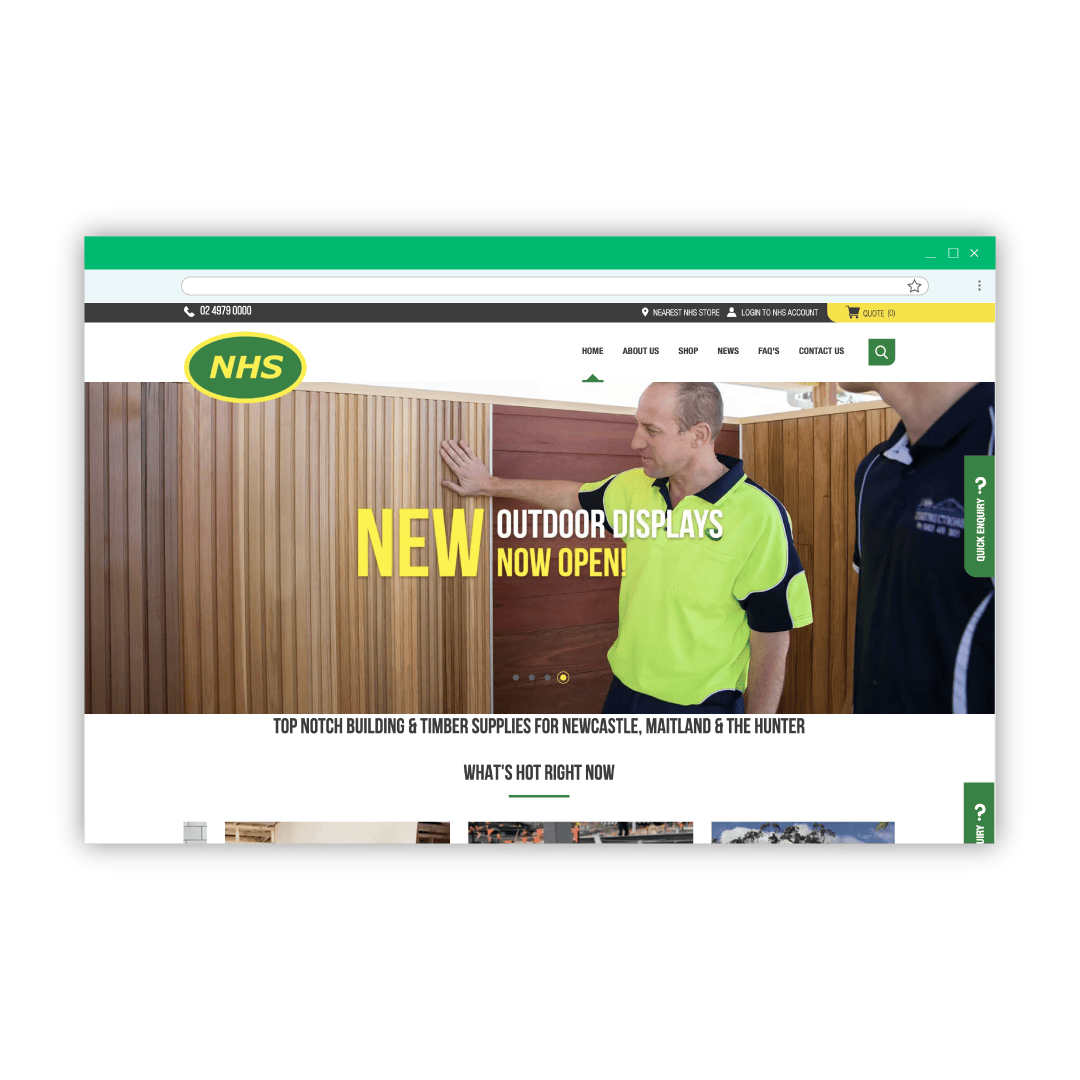 NHS came to us wanting to expand their brand awareness across Newcastle, Lake Macquarie and the Hunter Region. They wanted to feel confident about their marketing, and spend less time thinking about where their sales were coming from and more time focusing on their customers.
Thanks to their already strong local reputation our team took that momentum and increased their online visibility in Google's search results. We took a holistic approach to on and off-site SEO with a focus on increasing visibility across Newcastle and the Hunter. Over the past decade, we've consistently revisited and re-optimised our approach to ensure NHS's online sales and enquiries continued to increase.
We also helped NHS launch two new websites for a better user experience!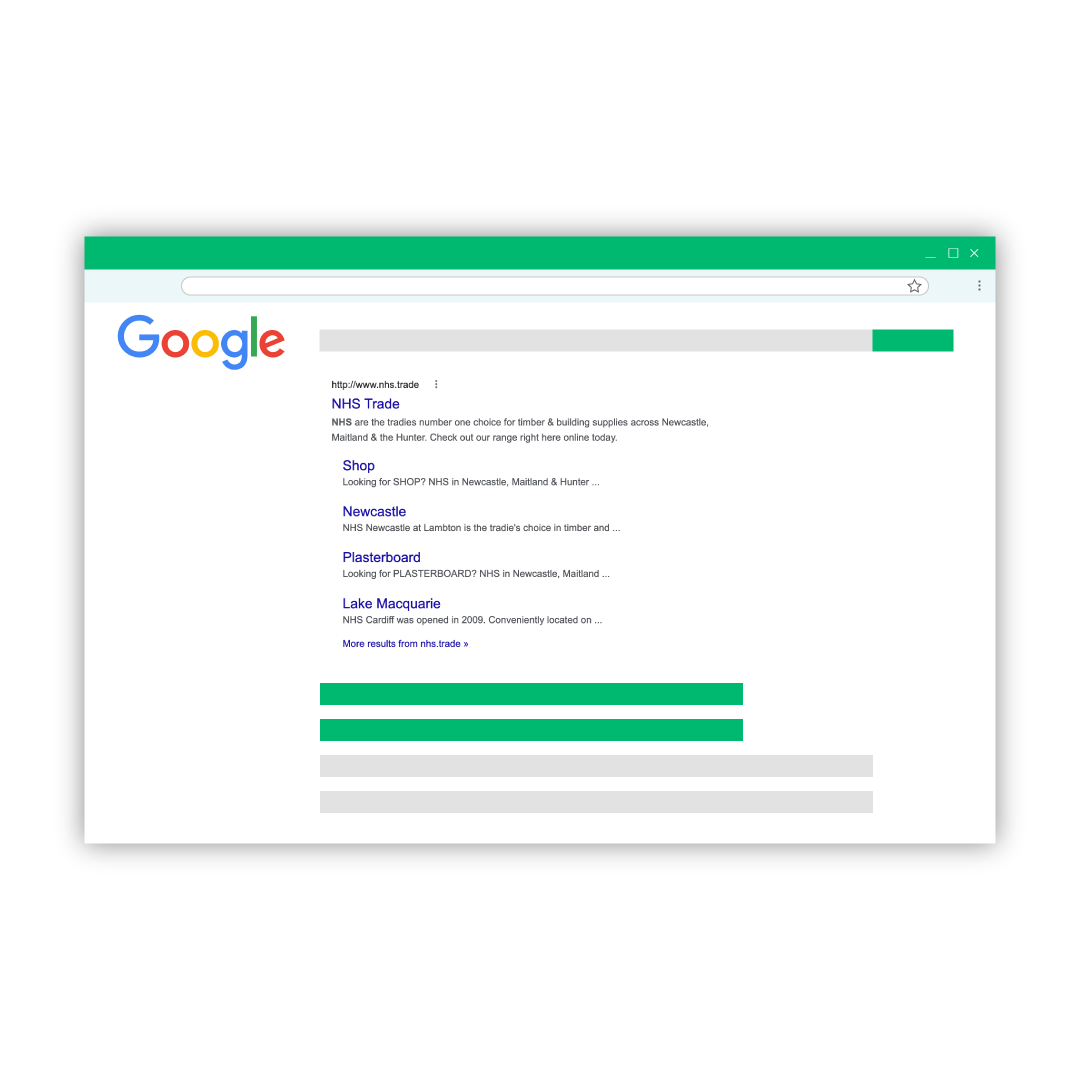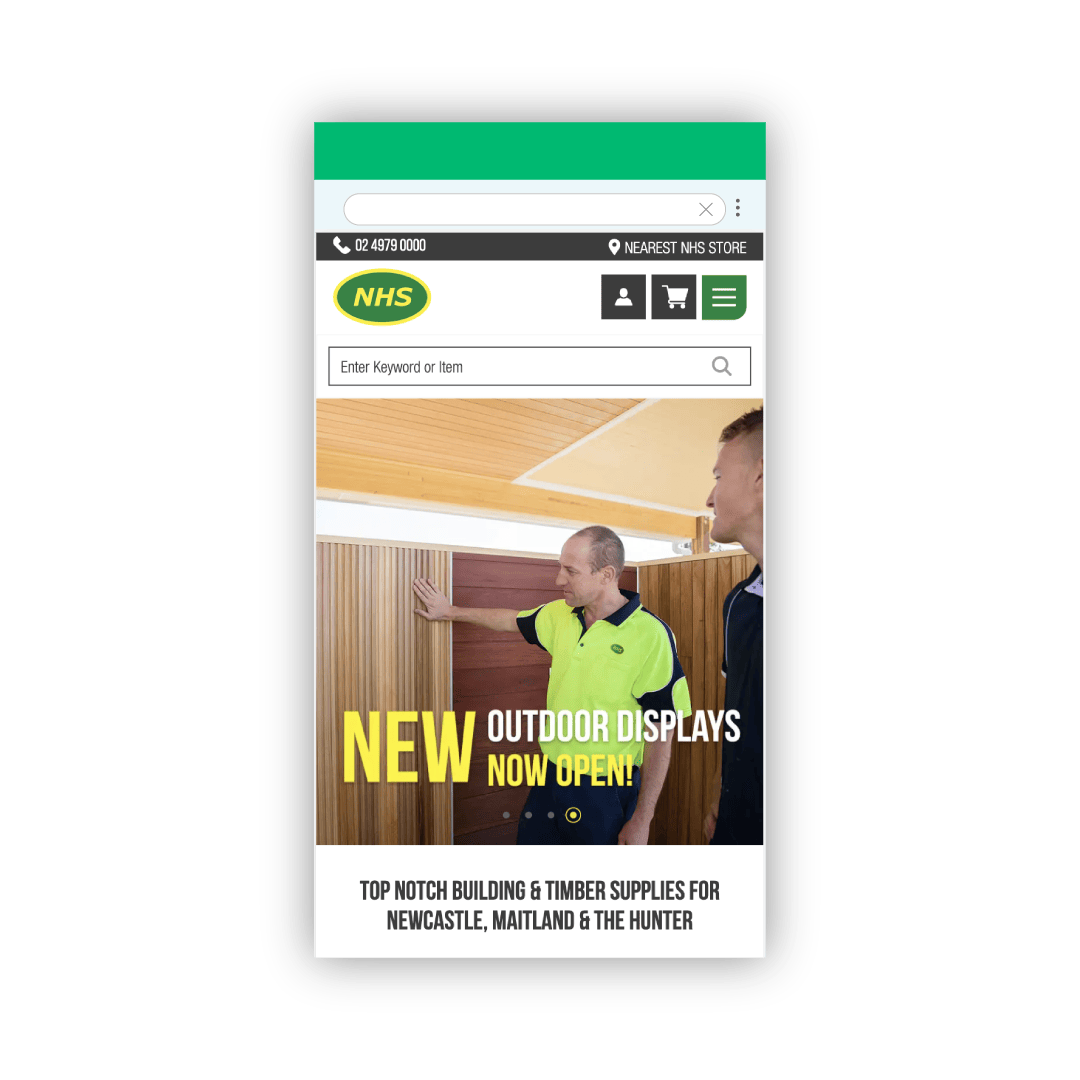 NHS has continued to go from strength to strength, solidifying its reputation as Newcastle's premier building supplier. We're proud to have partnered with NHS for more than a decade, working in tandem to support their growth via digital strategy. Online visibility has never looked better, with well over 250 keywords ranking in Google's top 10 search results, leading to an organic traffic increase of 93%.
How we've helped our clients
40,000+ Followers on Facebook
94% Organic Traffic Increase
93% Organic Traffic Growth
500% organic traffic growth
15x return on advertising spend
2.9x lift in organic traffic
Got a project? Let's chat
Tell us a little about your business and we'll be in touch, fast.