Building links to your ecommerce site can be tough. Bruce Willis tough.
For smaller businesses it can be down-right demoralising. More like Rocky Balboa tough.
You don't have the luxury of an internal marketer dedicated to promoting your site. You definitely don't have the money to hire the next Silicon Valley SEO hotshot to help you skyrocket to the top of the Google ladder. You're lucky to get time for a cheeky morning coffee.
An hour a day of 'link building' is beyond your wildest online marketing dreams (undoubtedly the best kind of dreams).
No need to sob quietly in SEO despair.
You can still climb your way to the top of the tree without bags of cash and hours of time. I'll let you in on a few of our low maintenance link building gorilla tactics (see what I did there!)
Anything we do needs to be quick and effective – two of my favourite things!
Creating medal-worthy content and promoting it to build organic links from gold star websites is clearly a winning strategy, but it can drain your time and budget. Even old tough-guy Rocky had to start somewhere, and I'll bet if he had an ecommerce start-up, he could do with these link building timesavers.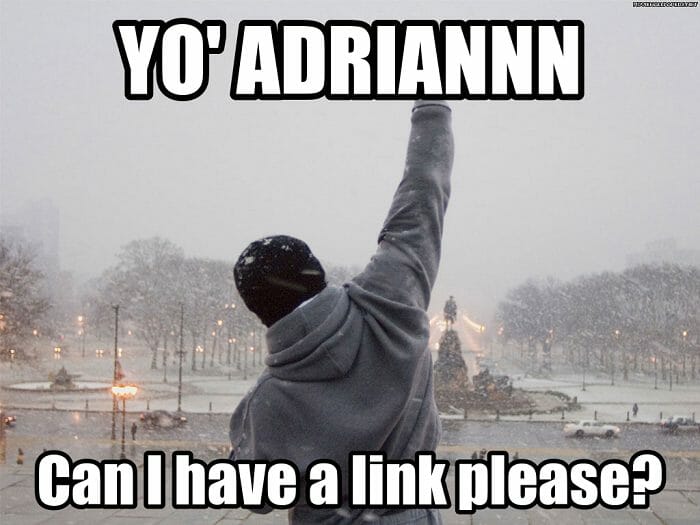 If you're a time poor, but ambitious ecommerce site owner, get excited. I've listed five of my favourite, scalable (buzzword for 'easy to make larger and more efficient') link building techniques.
To build a "natural" link profile that Google won't frown upon, it's important to get a range of different types of links. Gorilla's gotta walk before it crawls though right?
So, for max efficiency I recommended you focus on just one of these tactics at a time. As you become more of a link building boss, move on to the next tactic.
Gorilla Ecommerce Link Building Tactic #1 – Supplier Links
Links from suppliers or manufacturers are the lowest of the low hanging link building fruit you are likely to find! We gorilla's love low hanging fruit. Particularly bananas. You probably have 100s, if not 1000s of products from a range of suppliers. Each one of these suppliers might like to have a link to your product on their website. Win.
Go through your supplier list and identify the ones who list and link to "stockists" on their website. If you're not already listed make sure you let your contact at the company know and score a link for some Google ranking love! Considering you are their customer it's the least they can do.
Take this Stockists page from swimwear suppliers We Are Handsome. If you were a retailer of this brand, you could get in touch with your supplier to update your listing with a link to your location or product page.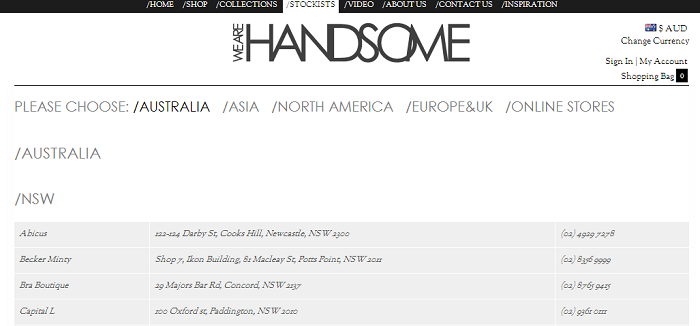 You can be more persuasive by promoting the products of a high authority supplier on your site. You might like to feature a range of their products on your homepage before you contact the supplier to show that you are giving them preferential treatment (we're not suggesting link blackmail – just a gentle, friendly nudge nudge).
Just remember to make sure the link is in context and not just slapped together at the bottom of a page somewhere. Remember, quality always comes first.
Gorilla Ecommerce Link Building Tactic #2 – Product reviews
Quality Product reviews done in moderation help potential customers and your Google rankings. There are a bunch of ways to build reviewer links, some safer than others. We think that finding and contacting real bloggers in targeted niches is the best plan of attack.
There are forums and websites especially dedicated to connecting reviewers and product sellers. I say beware. In our experience this pathway is a little too risky – try to develop real relationships yourself (link building is a hare and the tortoise type scenario, no shortcuts!).
My favourite way to identify important bloggers is via Twitter, with a search tool like Followerwonk.
You should be looking for bloggers who operate in a specific niche closely related to your product range, who occasionally post product reviews for their audience. Avoid sites that pump out daily reviews on a range of unrelated products. If you come across old Greg reviewing mascara on Monday and car accessories on Tuesday, hightail it right out of there.
Matthew Barby is an expert in influencer engagement – check out his great article for a super detailed step by step guide to help you engage with bloggers.
Reach out to relevant bloggers and introduce yourself, your company and your product. Tailor your emails to their specific site and let them know why you're product might be interesting for their audience.
Volume is critical here as you won't score with everyone, so try to send a bunch of emails at once.
This tactic isn't just about the link induced rankings boost. You also have the chance to bring in new interested prospects to your site and build some social media buzz around your brand.
Make sure you add a link to your site back to the blogger's review. Apart from reciprocating for your new buddy, objective reviews also act as a great proof point for potential customers not sure whether or not to buy.
One of our favourite niche ecommerce blogs FieldNotes does a super job of integrating reviews into their website.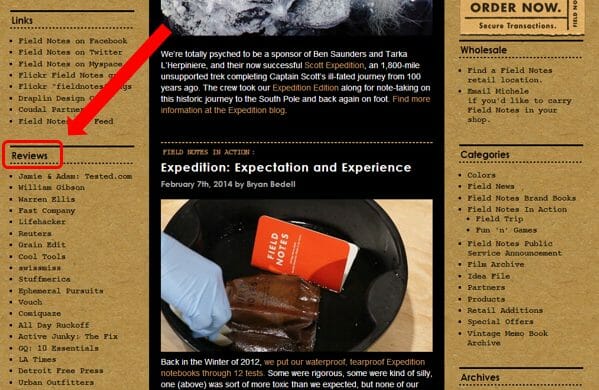 Gorilla Ecommerce Link Building Tactic #3: Links or Resources Pages
You might be surprised to find that lots and lots and lots of websites still have a webpage dedicated to "Links" or "Resources" to link to relevant things/people/companies related to their industry. These pages can be a goldmine of link opportunities for your site, forming one of best scalable and low risk link building opportunities available.
You'll need to search and contact sites that are closely related to your industry. You can use the following terms in your Google searchbar:
intitle:resources keyword
intitle:links keyword
intitle:friends keyword
inurl:links keyword
inurl:resources keyword
"useful links" keyword
"helpful links" keyword
intitle:"other resources" keyword
Let's say you're a hiking gear ecommerce store. You might want to search for sites with a 'hiking trails' resources page.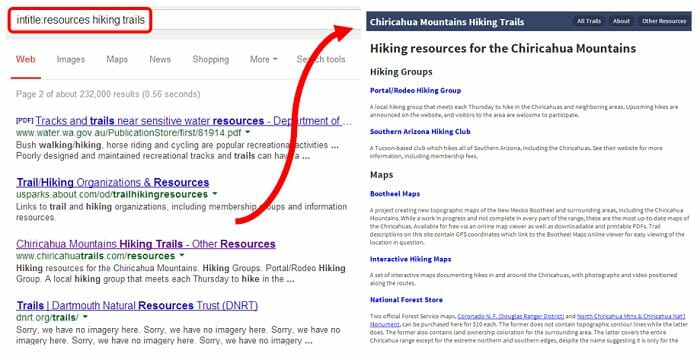 To succeed with this tactic, you need to tailor your content offering to the specific audience of your target page.
If we use our hiking example above, a hiking product online store like REI.com could use the following to ask the site owner for a link:
The smaller your target niche and the more closely your offering matches the target site, the more success you will have. Remember that informational and educational content (rather than product pages) will often be more beneficial for the resources page readers.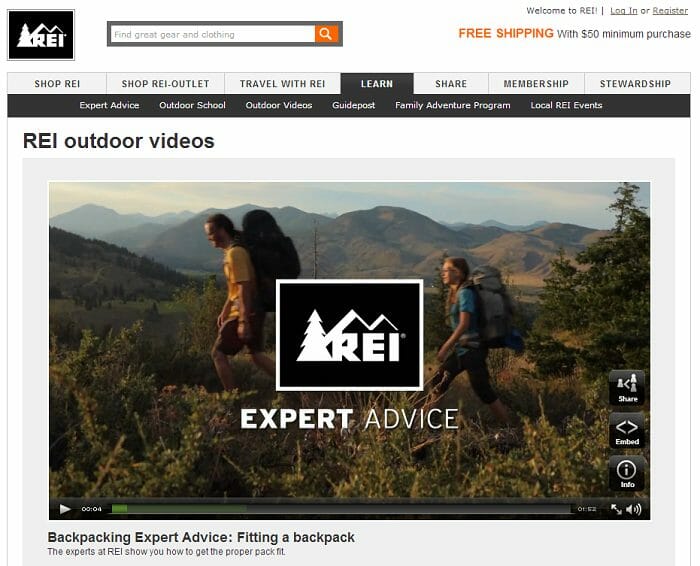 I have found standard conversion rates from this tactic are around 2-3%, which means sending a high volume of requests is important. If you have a "soft" site (from an industry everyone loves) like education, sustainability or not-for-profit, you're onto a winner with this tactic – conversion rates can be much higher.
Tailoring your content to each site will improve your conversion but slow down your outreach. Finding a good balance between the two is important and you can adjust this as you get feedback and results.
Gorilla Ecommerce Link Building Tactic #4: Competitor Links
Now it's getting juicy. You can run a backlink report on your competitors to check out who they are getting their links from. There are some super tools including AHREFs, Majestic or OSE that make this task a breeze.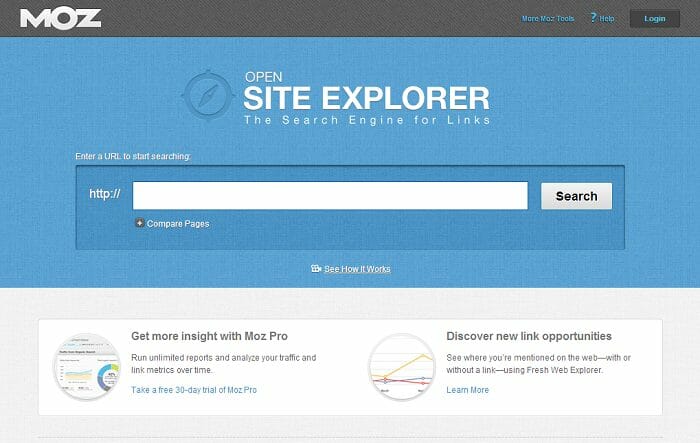 It's best to look at competitors that are similar to your business. You might be focused on competitors with similar product range, suppliers, industry or customers. You should be looking out for links from suppliers, bloggers or industry sites that you can try to replicate.
Generally, the lower quality the link is, the easier it is to replicate. So use some discretion!
For example, if your competitor has a spate of dodgy directories in their backlink profile, you are probably best of avoiding these for the time being.
On the other hand, if you notice an industry blogger has linked to your competitor, this link might be slightly harder to get but is likely to be worth far more to your business (both in rankings and referrals).
Gorilla Ecommerce Link Building Tactic #5: Offer Incentives for Community Groups
This is a tactic I have only started to explore, but we have found early results promising, so we will be scaling it more in the future.
By offering an incentive (a discount, 2 for 1 or free shipping) to specific community groups, schools or clubs, we are often able to establish a link on their site and increase sales in the process. Cool bananas.
To scale this, your product needs to be helpful or suitable to the target group (not a great idea to offer discounts on wine orders to a primary school, but it might be a winning link-building idea for the PNC group's site). Best to target sites that already have similar arrangements in place to cut down your lead time. This tactic can work very well for locally based companies as we see in the example below: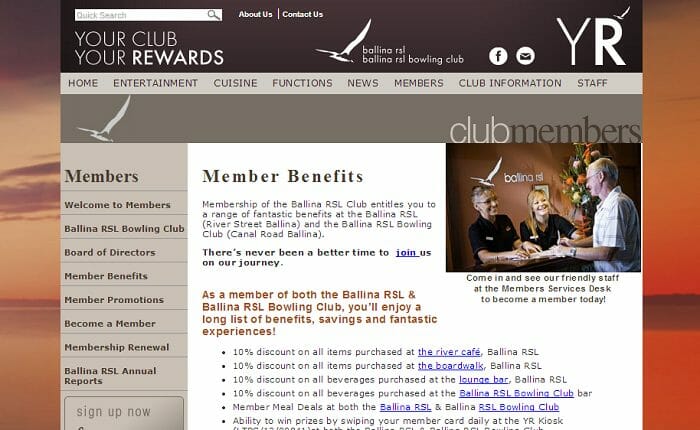 Worried about giving away a discount to someone who might have paid full price? In the vast majority of cases, these people wouldn't have seen your product if you hadn't first approached them. So the option to choose between a sale with 10% less revenue or no sale at all is normally an easy decision.
Enjoy these 5 jungle secrets to help you start dominating online. There's plenty more under the canopy, so watch out for more link building gorilla tactics over the next few months
I'd love to hear your thoughts – Drop me a line in the comments and share your best ecommerce link building tip with me
Keep winning online, gorilla out.