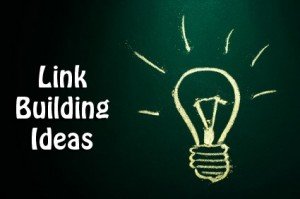 Google and other search engines consider links very highly. Sorry I should say they consider quality links very highly. But how do you get them?
There are hundreds of ways to generate links but it may seem difficult to know where to start. The days of submitting to hundreds or thousands of link directories are long gone.
Google has cracked down on these links deeming them worthless or even damaging for your site's ranking.
That is why it is wise to employ a link building strategy that will future proof you against future Google updates.
The long term, sustainable way to generate links is by creating link bait. Link bait includes ideas or content that encourages others to link to it. Creating original and amazing content is the best way to achieve links to your website.
The following is a list of link building ideas for your website from the basic and obvious to the quirky:
Target the links of your competitors using opensiteexplorer.org
Make a video
Run a competition
Create an infographic
Get socially active – on Facebook, Twitter, LinkedIn, Pinterest
Do regular blog posts
Share photos on sites like Flickr
Publish latest industry news
Give something away for free
Sponsor a local sporting team
Support a charity
Publicise your events
Guest post articles on other websites
Write a beginners guide
Create lists
Create a frequently asked questions page
Ask your business contacts, suppliers, friends for a link on their website
Retweet or re-post interesting content
Become an expert
Join an industry group
Create a forum
Submit media releases
Produce a newsletter and publish it on your website
Be funny
Do webinars
Give a presentation at a University or school
Develop a member badge to put on their site
Review books on Amazon for your industry
Interview interesting people
Useful Resources:
Do you have other link building ideas? Let us know by posting a comment.