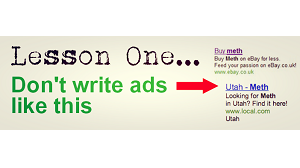 Want to know what makes a good Google Adwords ad?
Simple – one that sells.
I know what you're thinking – "Thanks Scoop".
I should go into some more detail.
Here's the lessons I've learned from analysing the ads of the best brands around…
Examples of Effective Ecommerce Ads
Writing winning ecommerce Google ads can be tough.
The quality of your ad copy can be the difference between sky-rocketing your online sales and wasting chunks of cash.
Thankfully Google makes it easy to measure, test and modify our ads to ensure they are turning into dollars. Sales for you means sales for Google.
Trial and error can be a good method for Adwords greenhorns. Luckily for you, we gorillas have been there and done that. We've worked out the basic factors that will give you the best chance of creating a profitable campaign. Because we're particularly generous primates, we'd like to let you in on our well-earned Adwords wisdom.
Here's our first tip…

I have put together a list of Adwords examples us gorillas have come across in our travels. I'll take you through what I think makes them effective to help you dominate your Adwords conversion.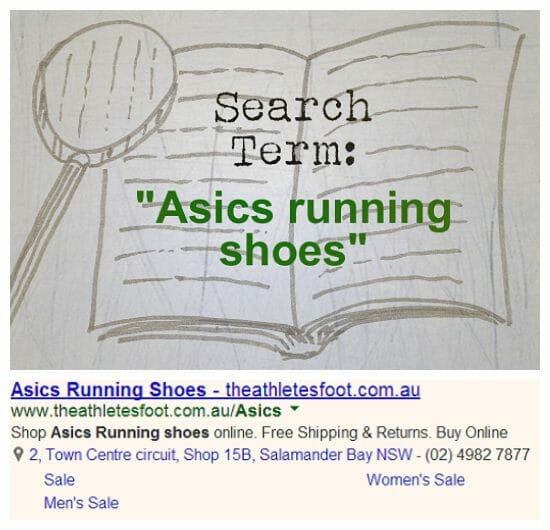 Why is it effective?
Includes ad extensions to the nearest store address
Site links to sale pages for both Men's and Women's shoes to double chances of a sale
Outlines shipping and returns policy overcoming potential customer concerns
Clear Call To Action encourages prospect to shop now
What could be improved?
Nearest location offered was not the nearest physical store to Gorilla HQ (we weren't even back at the jungle)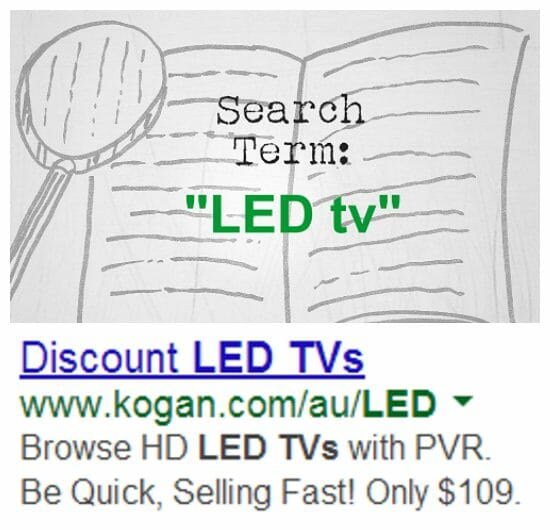 Why is it effective?
Probing time pressure – "Selling Fast!"
"Browse" infers a range of choices – everyone loves choices
Provides pricing of "Only $109". This helps conversion rates – people who are looking to pay less will not click through
What could be improved?
Assumes I was after a "cheap tv". We gorillas have style…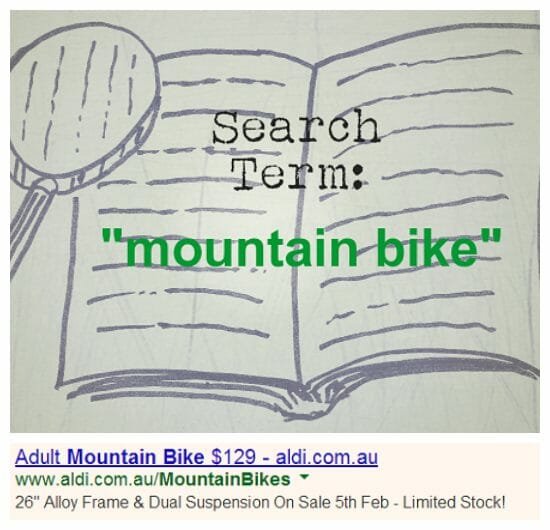 Why is it effective?
Provides a specific end date to the offer – makes you put your pedal to the metal
Specifies exact price
Gives detailed product specs to narrow down target market before click through
What could be improved?
Possibility to include "kids bikes" or instead, specify 'adult' in the ad's target keyword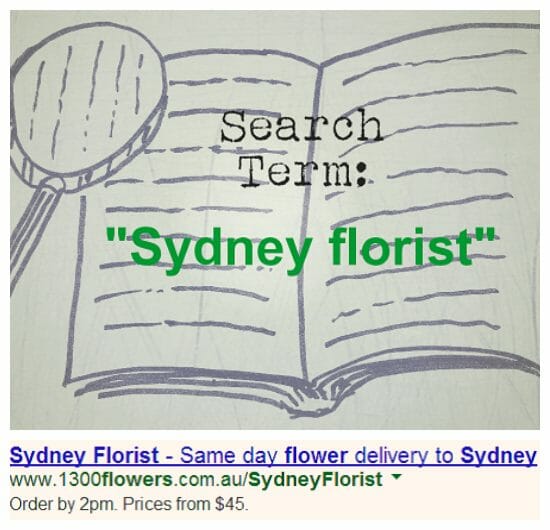 Why is it effective?
Includes specific starting price for flowers
Outlines same day delivery time frame
Encourages customers to purchase in short time frame
What could be improved?
Where's the excitement? We gorillas don't want just any old flower for that special jungle playmate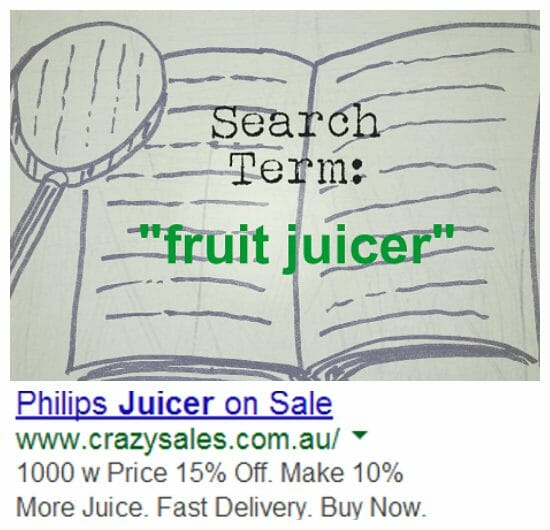 Why is it effective?
Nominates a quality brand to assure potential buyers of high quality
Gives a special price
What could be improved?
The general search doesn't specify a type of juicer, which could lead to a need for browsing before purchase if users want to compare brands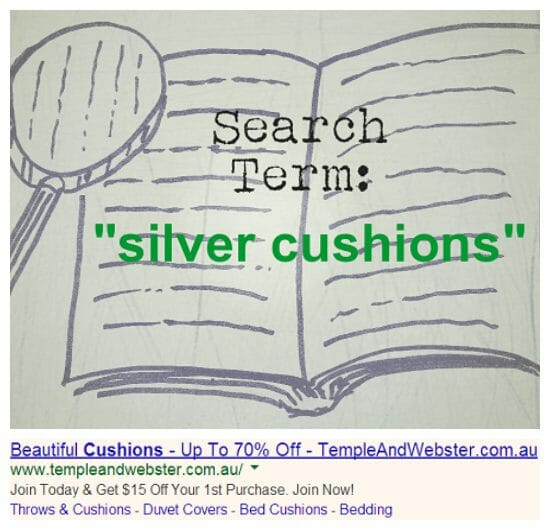 Why is it effective?
Offers 70% off. That's a lot of percent off.
Incentive to join today for discount encourages a sale and establishes an ongoing relationship
Sitelinks drive prospects to upsells and related products
What could be improved?
Focus is on heavily skewed on 'join'. We all love to join things. We just can't be sure what we're joining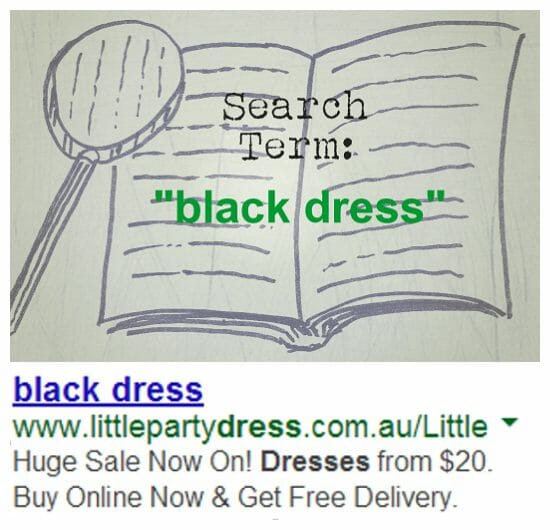 Why is it effective?
Offers free delivery
Provides a starting price for dresses
Promotes current sale
What could be improved?
"black dress" heading is basic, more info could spark more interest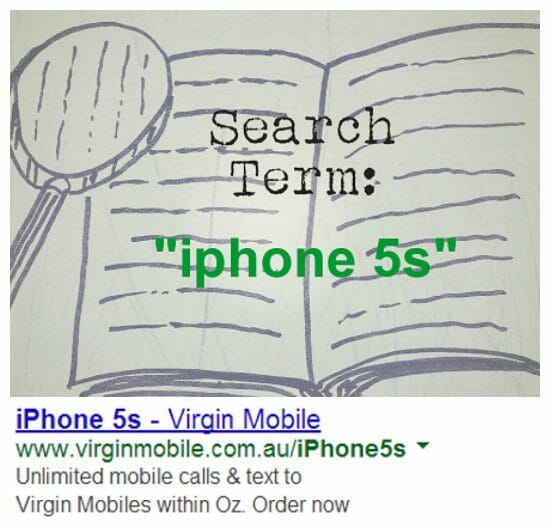 Why is it effective?
Outlines benefits of the Virgin iPhone
Clear Call To Action
What could be improved?
Selling point "Unlimited mobile calls & text to Virgin mobiles" confines target to those who frequently contact other Virgin Customers – search term might be too broad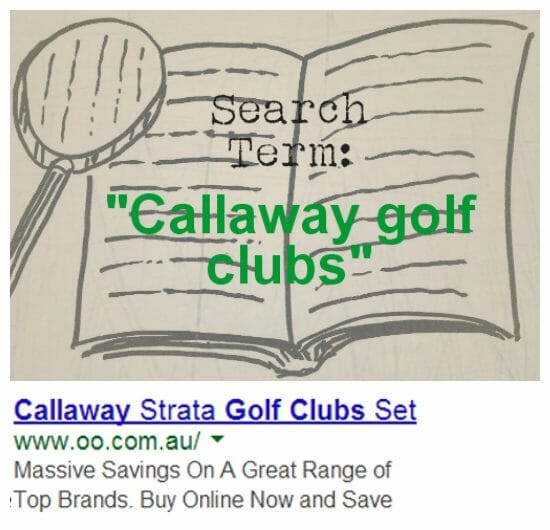 Why is it effective?
Provides a specific type of Callaway golf clubs
Outlines savings for a variety of their brands
What could be improved?
Ad copy is general but the search was specifically for Callaway clubs – more focus on Callaway products rather than "Top Brands" could score some more hole-in-ones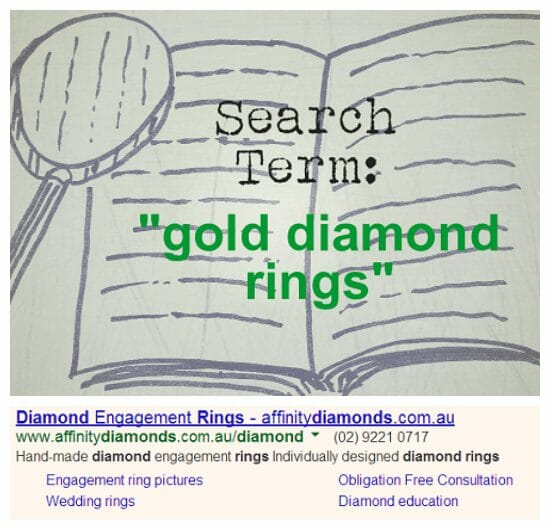 Why is it effective?
Promotes points of difference like "Hand-made" and "Individually designed"
Provides valuable sitelinks such as "Obligation Free Consultation" and "Diamond education" to help encourage a purchase
What could be improved?
Assumed I was looking for engagement ring, sometimes Gorillas just want some bling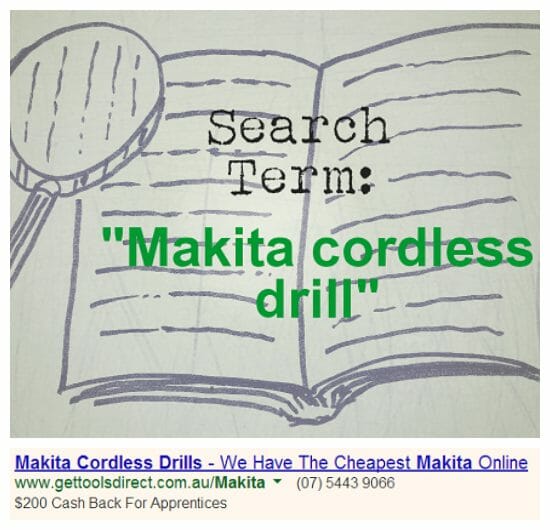 Why is it effective?
Clear source of differentiation – "The Cheapest Makita Online"
Provides an offer to a specific customer group "Cash Back For Apprentices"
What could be improved?
A large percentage of potential customers may not be apprentices. Most people would prefer a mandrill (tehehe)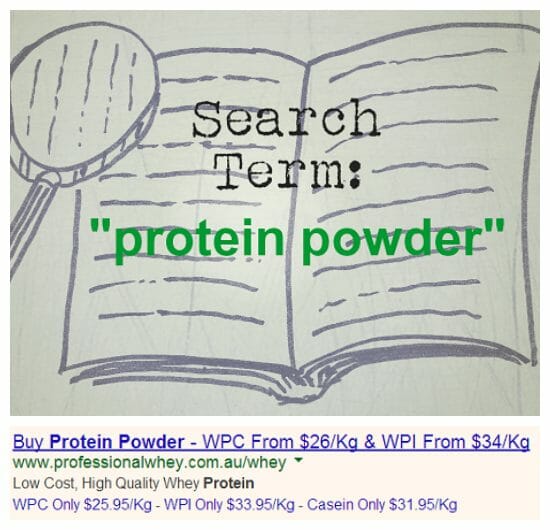 Why is it effective?
Provides different pricing to competitors with "pricing per kg"
Focus on "High Quality" helps reduce some friction for prospects
What could be improved?
Acronyms are used for Whey Protein Isolate and Whey Protein Concentrate – Not everyone's a regular Schwarzenegger, leave the jargon to the hardcore dumbbell heads or choose a more specific search term to target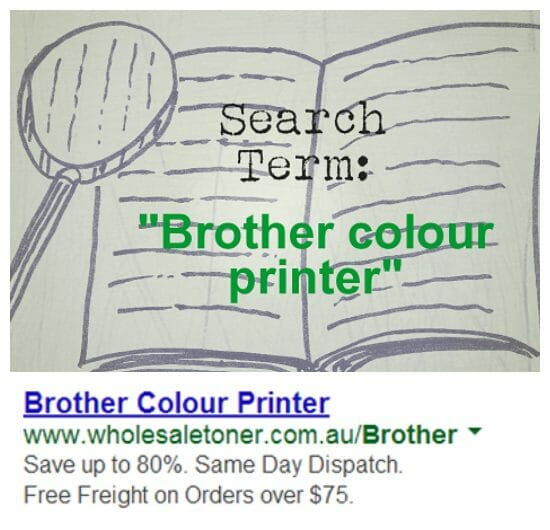 Why is it effective?
Provides juicy price saving to grab your attention
Dispatch detail sets buyer's expectation of professionalism and sharp customer service
Everyone loves free freight
Encourages customers to spend more than $75
What could be improved?
A starting price would help set a clearer expectation
12 Adwords lessons to be learned from the best of the bunch
Include a genuine, compelling offer
A percentage or dollar figure discount gets buyer's attention
Be as specific as possible with your offer
Add some time pressure with a sale end date
Mention delivery time and costs to overcome customer concerns
Provide product benefits when you can
Stand out from the crowd – don't copy your competitors
Provide mini answers to customer questions to increase conversions
Include ad extensions (especially locations) if you want to help your customers into your store or reassure
Store details reassure customers that you're a real company, not a sneaky online swindler
Include sitelinks to webpages that will help your customers to the most relevant pages on your site
Don't be scared to push customers to educational content with information to help customers find the answers they need before making a purchase
You only have 25 characters for your ad headings and 70 characters for your descriptions. That's meaner than Twitter.
When it doubt prioritise your key selling points and remember to test your ads for the most effective combination.
You'll be racking up your Adwords sales in no time.
Good luck. Gorilla out.