Every time a brand new website goes live without SEO, a baby gorilla cries.
I don't think you want that. I know I don't.Since we're on the same page about the howling infant primates, let's get up to speed on how to optimise a new site for search visibility.
Hitting the ground running with a new website is vital for the success of your business. With SEO forming such a crucial part of your customer's journey, there isn't a second to lose.
From a design and development perspective, a whole bunch of effort/dollars/resources goes into building a new site. So it's natural to start expecting some evidence of return on your investment ASAP.
From small time DIY sites with a handful of pages to international ecommerce stores, SEO is a must-have in the design and build process. SEO is an ongoing process that evolves over the entire life of the site.
Still, there are plenty of things you should be doing, even prior to launch, that will put you in good stead.
To keep it simple, we are going to work with 3 gears to get your new site humming along:
No Brainers for new site optimisation
Match social profiles to your site
Got a brand new business? Taken on a new name/rebrand? Lock down your brand name in every social platform you can, even if you keep it dormant until required.
With quickfire searches for " " a common occurrence, you can capture organic search traffic to your social media page.

If all goes well, traffic will flow through to your site after you knock the socks of your new social media fans.
Set Up a Google My Business account
Creating a Google My Business (GMB) profile will do wonders for those location based searches that so often convert into offline sales or leads.
GMB allows you to upload photos, show off customer reviews and provide directions to searchers who are looking for your business.
It's free, it helps your local SEO and you can rest assured your competitors are already onto it. You can get started here.
If you haven't connected your new site with a Google My Business account, go ahead and search your market defining keyword and the location where you operate to see what you're up against.
Mobile friendliness
Mobile usage has become so pervasive there is simply no excuse for not having a mobile-friendly site anymore.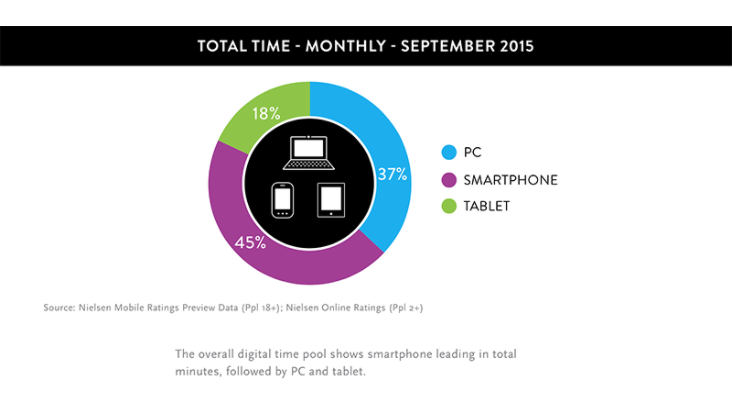 Image via yump.com.au
Aside from the navigation issues and squinting your audience has to deal with, Google's mobile update recently came down hard on sites that aren't mobile friendly.
You can use this simple Google tool to check how your site performs on mobile devices and generate a free report. It should take you less than two minutes.
XML Sitemap
A properly configured XML sitemap indicates to search engines all of the URLs that exist on your website.
When search engines can efficiently crawl your site via a sitemap, there is a much better chance that your fresh content will be picked up.
Although not a direct ranking factor, an up to date sitemap will assist search engine crawlers when indexing new content. Notch it up as a win for your new site.
You can create sitemap quickly and easily for free with online tools like this XML Sitemaps Generator, or through the Yoast plugin for WordPress.
Adding a sitemap is a breeze for developers, but if it's DIY, then follow Google's guide.
Google Search Console
Google Search Console is another free tool that serves as a conduit between your website and Google itself (or at least, as close as you can get). With Search Console you get insights into:
How your content is performing

Your link profile

How many pages are being indexed

Opportunities for HTML improvements on your site
Search Console also allows you to "Fetch as Google" where your site is given a once over by Googlebot to make sure there are no major issues. Plus, you can submit fresh URLs to Google for indexing (Not a 100% guarantee of immediate indexing, but certainly worth doing).
Check out QuickSprout's blog on Search Console for the nitty gritty.
NAP
Name. Address. Phone number.
Including essential details like your NAP on a brand spankin' site is another way of introducing yourself to search engines.
Ensuring a consistent onsite NAP won't get you a romantic dinner for two with Google, but it can score you a flirtatious glance across a crowded room.
Enough to know you exist.
When a business starts out, there is not much evidence out there on the web to reassure search engines that:
The business is a legitimate entity

The business operates and is contactable at a specified location
When you are just starting out, foundations like this are important.
Quick wins for new site optimisation
No Index and robots.txt
A robots.txt file tells crawlers which parts of your site you would prefer to be indexed in search results and which parts you would like to keep out of search results. You can also specify that a page is "no index" using meta tags
An example of a URL that you wouldn't want indexed might be a Thank You page that is only intended to be seen after a visitor makes a purchase or subscription.
Creating and editing a robots.txt files or no index tags requires a bit of technical know how, so this is probably best left with a web developer, but it is certainly worth being aware of.
Install analytics
Ok, so technically no bonus points from search engines for having Google Analytics (or any other analytics platform) installed on your site. There are very few freebies in the land of SEO.
But there is a enormous amount of information to be gleaned about how visitors interact with your new site, which informs how you optimise your site moving forward.
Google Analytics will show you how much traffic comes from organic search, what pages your visitors check out, for how long, on what device, in which region, plus just about anything else you could possibly want to know.
Link internal pages
An internal link is simply a standard hyperlink from Page A on one domain to Page B on the same domain. Since you have complete control over where links point to within your domain, this is relatively simple to implement and can be done pre-launch.
Internal linking helps new sites by:
Helping

users navigate throughout the site

Informing

search engine crawlers which pages are important and what they are about

Sharing

the SEO benefit from

external links

amongst

internally linked

pages (you might hear this called link juice)
The image below from Moz provides a handy visual understanding of site hierarchy through internal links, with the top circle representing the home page of your site.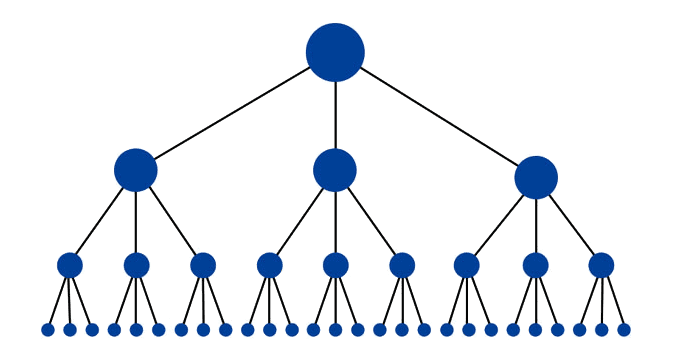 Time to roll up the sleeves for SEO
Early links
Building quality backlinks to your site early on not only increases your traffic from referring sites, but also helps to grow your domain authority.
Quality link building takes time and effort. It also requires some value exchange with the linking domain in most cases, so when you are hunting for quality links to a new site, be prepared to justify your case.
The following are potential targets for early stage link building, along with a tactic for securing the link opp:
Local news/industry sites

– Look for guest blog opportunities or interviews if you can are confident you know your niche inside out

Offer testimonials to existing local businesses on their sites

– Only contact businesses where you have a genuine existing relationship (service businesses like accountants and solicitors often have testimonial sections)

Outdated or broken links

– Are their valuable backlinks out there pointing to your previous website, or mentioning your outstanding work but linking to a URL that isn't relevant anymore? Reach out, clearly identify the link you are referring to and let them know you've launched a new site that their readers may want to check out.
(Please practice good SEO karma and use these tactics responsibly. Nobody wants to be link spammed by over zealous strangers. )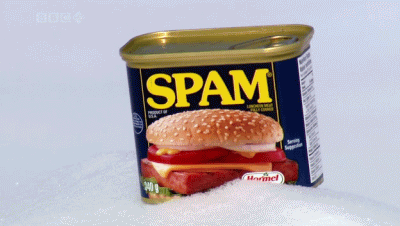 Keyphrase research
It's never too early to start developing the foundations for an onsite SEO plan.
Even if you are new to SEO, you can start building a keyphrase research list that will guide onsite optimisation later on.
Create a spreadsheet and add keyphrases in the first column. You know your business and your customers better than anyone, so don't be nervous about "doing SEO"!
You can find a wealth of insights into potential keyphrases to target from:
You own industry experience – what is the industry lingo and does your Average Joe use the same terminology?

Customer service staff – They field curly questions all day (Just like Google does)

The businesses enquiry email inbox – a goldmine for common queries

Your competitors websites – Take a sticky beak over the neighbours fence
Try to categorise your keywords based on the product or service type, or by which page you think visitors are most likely trying to find. Here is a basic example from a hypothetical tennis racquet retailer:

This simple keyphrase research will help you determine if there are any new pages that you need to create urgently because there isn't a suitable existing page.
In this example, the retailer sells mens sweat bands and gets plenty of enquiries asking about the sweat band range. But there is no Tennis Accessories page on the site. The keyphrase 'mens sweat bands' isn't being targeted and sweat bands are just lumped into another category on the site incorrectly making them hard to find.
If you keep a simple list like this, you will be doing yourself a huge favour when you refine your onsite SEO in the future.
Core page content
Your core pages are a pretty big hint to search engines as to what your business is all about. The clearer and more effectively you can communicate that on your home page, the better your chances are for ranking for high volume keywords in your niche.
Form a human perspective, even if a visitor arrives through another landing page, they are likely to traverse the site via the homepage at some point. This means you need to double down on making these core pages laden with useful information.
Investing time in producing, expanding and refining your site content is essential. Making the effort to craft high quality content prior to launch will help you get some early runs on the board and set a solid foundation to build on.
By now you can start to see how much time, effort and knowledge goes into search engine optimisation, especially when starting from scratch. These techniques provide you with a goal to work towards in the lead up to launching your new site. Here they are again in neat little list:
No Brainers
Match social profiles to your site

Set up GMB

Mobile Friendliness

XML sitemap

Google Search Console

NAP
Quick wins
No Index/robots.txt file

Install analytics

Internal linking
Roll up your sleeves
Early links

Keyphrases

Core pages
It is important to remember that this is by no means an exhaustive list, but rather a jumping off point to help you notch up some early success.
At least there is one less crying baby gorilla we have to contend with.