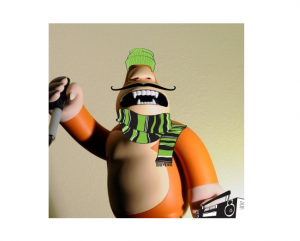 Each month we bring you the best bits of the online marketing bunch to delight, educate, and funny-bone-tickle you.
The best of the bunch will save you the trouble of scavenging the internet's forest floor. Forget the low hanging fruit, these links are from the top of the April 2014 tree.
Read up, do better and thank us later…
Facebook wants you to buy some new shoes and pay them a fee each time you run
The online marketing punching bag of the month has raised the ire of brands and industry experts after an April research paper by Edgerank Checker put your Facebook page's organic reach at a tick over 6.5%. Basically, Facebook is turning from a social media platform into a content publisher, requiring brands to pay for 'likes', then pay again to talk to these fans.
There's a bunch of angry marketers out there (and a few brands with expensive communities). Two of the biggest names in content marketing strategy led the charge. Convince and Convert's Jay Baer and Content Marketing Institute's Chief Strategist Robert Rose explain what this jaw-dropping evolution means to you in super detail. The first two paragraphs are a must read.
We gorillas are okay with Facebook's double dipping. They're just trying to make money like the rest of us.
Here's the internet Aesop's gorilla wisdom:
Don't build your house on rented land
We've been living this way and we want to help you stop renting your audience. Internet marketing everywhere man John Bastelle makes it clear in this super article.
Build your content hub on your own website, drive potential customers to your blog, entice them to share an email address with you and… suddenly you're building a community that you own and control. You can talk to your customers regularly with engaging emails, nudging them in whichever direction you'd like them to go.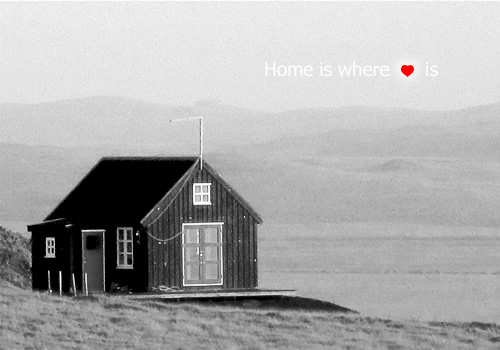 Flickr Image Courtesy Grzegorz Lobinski
Sure, social media has its place in the online marketing jungle, BUT we should be using the Twitter's, Facebook's and LinkedIn's of the world to share alluring content teasers that bring prospects back to our own land.
Own your audience, control your engagement and you won't need to pay rent.
So go on, get started on bringing those Facebook fans back to your blog to sign up for email updates. Or grab the chequebook…
The secret to successful storytelling
Yeah, it's another one of those 'no silver bullet' scenarios. If we hear 'Hard Work' and 'Never Give Up' one more time… You're right, there might just be something in that.
Turns out the best creative storytellers and you're favourite cliché ridden elite sportsperson give pretty similar career advice. One just delivers it in a way that sends shivers of motivation down your spine. (Hint – it's not the footballer)
The enchanting tones of Ira Glass will melt your creative insecurities away. The host of the number 1 podcast in America, "This American Life" lets you in on his secret to storytelling. You've kinda heard it all before, but not like this. We dare you not to be inspired.
Ira has stumbled upon the most perfect content marketing advice we've ever encountered.
Consistently striving to create incredible content will make you a better storyteller.
Keep practicing regularly and the results will come. You'll learn how to tell better stories. Magic will happen.
It's normal to start slow. Most of us quit before we've had enough practice. Every week, every month you need to practice telling better stories.
Eventually you'll 'close the gap and your work will be as good as your ambitions'.
Still not sure storytelling is the answer?
Stories and examples are proven to be more effective than using facts and statistics to change behaviour. 84% of people will tell you that.
One of Australia's content marketing pioneers, Jonathan Crossfield spells it out for you using, well… stories and examples.
One of America's content marketing pioneers, Contently show you why with a decidedly more American example. Yup, a celebrity story of course. Who knew that Ryan Gosling can prove the value of storytelling to an online marketing pro?
Probably most women we'd guess.
Okay, so you still really want that advice from the boring footballer? Take it away Superbowl winning Dallas Cowboys quarterback Roger Staubach.
Our highlight;
"You can't cook the books"
We'll make sure we don't Roger. We'll also make sure we stick to Ira for creative inspiration for now.
Here's why there's no such thing as a brand too boring for content marketing
Amazing content is easier to promote online to your target market. Everyone gets that bit. The problem?
"But our industry is too boring for content marketing." We hear this too often. Cue this emotion: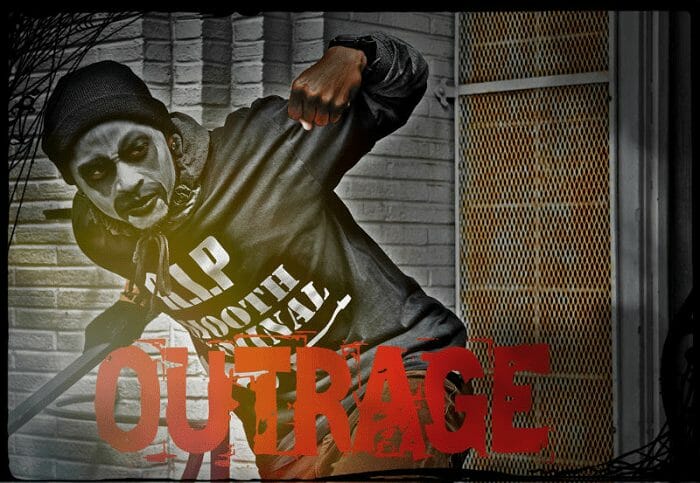 Flickr Image Courtesy Neon Tommy
Ah, it's like a pointy spear of disappointment right through our proud gorilla hearts.
It's a good time proving these naysayers wrong though. We're yet to find a brand without a story.
If someone cares enough to buy something from you, your industry is not too boring for content marketing.
We frolicked with glee when we came across our new favourite example. What's more boring than tax? That's not even a rhetorical question. If you find something, tell us.
H&R Block have found a way to make income tax services interesting for 'millennials' – the cohort famous for not caring about anything much at all. Their secret? Make fun of hipsters.
Hipster Tax Crisis is a content marketing extravaganza including a series of must see videos featuring the Upright Citizens Brigade (a US improv comedy group), ESPN host Kenny Mayne, acerbic ecards, and a photo tool that lets users 'hipsterise' themselves.
If you've never seen a hipster gorilla, drop by our office. Or check out this dapper primate.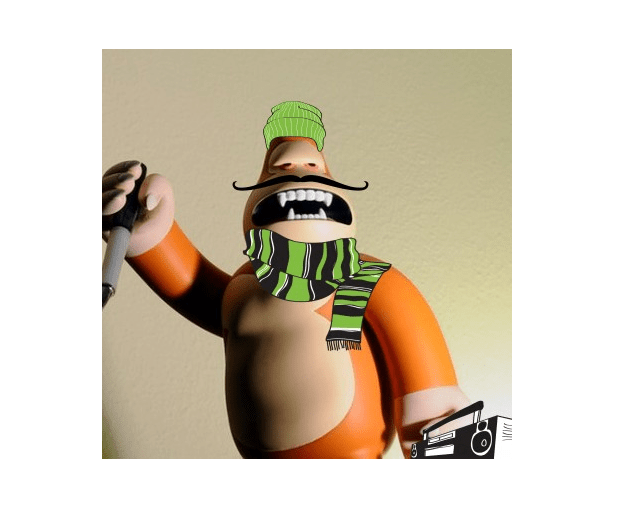 The best bit? Anytime you share any element of the Hipster Tax Crisis content, H&R Block make a charitable donation to Covenant House to help homeless American children.
Let's take a step back.
H&R Block just made tax interesting to young adults.
You have no excuse. Your content doesn't have to be boring.
Tell a story, find a shared belief with your audience, appeal to their emotions. Humour is a great way for brands in 'boring industries' to relate to their customers.
Cisco Systems sell one of the most boring products on earth. Routers. How did they manager to make routers funny? The product launch was scheduled for February 9.
The video was covered in The New York Times. Why? Because it's extraordinary content marketing. It's funny. It's entertaining. Most significantly, it's unique.
Cisco's Social Media Manager Tim Washer also happens to be a comedian who has worked on Conan, Letterman and The Onion. He believes you can make anything interesting with humour to help you sell more stuff. And if all else fails…
Edwina Lawry from King Content contends that brands in dull industries have a head start:
"it's often a case of the more 'boring' or unusual, the better the opportunity to create a unique story through content"
H&R Block just might agree. We've seen little evidence of any other tax services providers with a personality.
When your competitor's storytelling heartbeats are flat lining it's oh so easy for your content marketing to stand out. This means social media shares, increased backlinks from high authority sources, ongoing rankings wins and more chances to find new customers online.
Australian publishing agency Mahlab Media shows you how a plumber, an oral hygiene company and a cloud computing provider used innovative content marketing to dominate a so-called boring industry. These case studies prove that storytelling is not just about pageviews and increased rankings. You can achieve lasting business results.
If your content attracts the right people, you can exchange your outstanding content for your potential customer's email address. Suddenly you've got the chance to share your future content with a captive audience and turn customers into repeat customers. Just make sure it's not boring!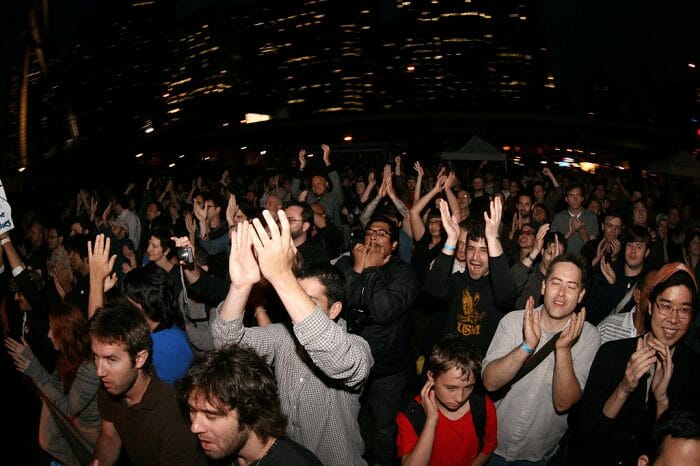 Flickr Image Courtesy Incase
So to summarise, our content marketing advice for the month:
You shouldn't have to pay to use your own running shoes – build your audience on your land
Don't cook the books, practice regularly and the storytelling magic will happen with hard work
Tax, and your business are not boring, you just need to tell better stories (or else, just post pictures of sharks)
Remember, it's no good creating jaw-droppingly captivating content if your website isn't optimised to delight your future customers.
We gorillas will be busy practising our content marketing to help you dominate your online jungle. Time to go and draft another post to 'close the creative gap.'
*** Catch up with March's best of the content marketing bunch