AdWords budgets are like travelling to Europe for a holiday.
You've got $5,000 spending money between you and a significant other and are two weeks into your trip. So far you've explored all of Italy. You've said yes to every opportunity. Gelato, Murano glass, even a Venetian mask.
One night, you decide to check your bank statements.
$2,000 left to spend.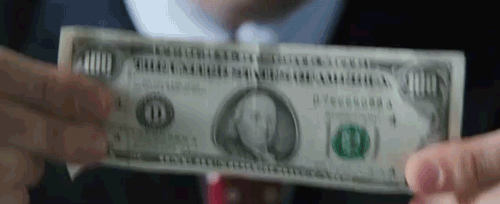 It's only been two weeks and you've already blown more than half of your budget. Perhaps the mask wasn't a must-have item after all.
Lucky you realised now, otherwise, your budget could have diminished before the end of your holiday.
It's time to get smart with your spending.
Being smart about spending doesn't require a lot of effort – especially in the world of AdWords. There are a few simple account optimisations you can make to ensure you get the most bang for your buck. We offer a range of AdWords tips here.
After you've completed these optimisations, you need to monitor the account spending.
Why should you care about AdWords budgets?
Even multi-million-dollar businesses have budgets. Without one, how can you create boundaries and manage performance?
Budgets help keep us on track and make us think creatively about ways we can make the most of our resources. For example, how will you capture the most available search volume for your campaign?
#1 Save money by using keyword match types
Using only the broad match types is a common mistake you want to avoid. It's a massive budget waster and will leave you with a lot of irrelevant, non-converting traffic.
There are four types of keyword match types to consider when coming up with your keyword list: broad, broad match modified, phrase and exact match.
If you're starting off and you've hired a Gorilla or another AdWords specialist to take over your account, you'll notice they will mostly use broad match modified and phrase match to begin with, as these are the match types that offer control while still giving your account the leniency to research.
#2 Become best friends with negative keywords
If you're not using negative keywords then you're likely wasting a lot of valuable dollars.
There's only one instance where we will let it slip and that's when all your keyword match types are an exact match.
Not kidding when we say all. If you have even one broad match keyword then you could be wasting money on irrelevant traffic.
New to negative keywords? Here's a quick three minute video explainer.
Negative keywords are words or phrases that you do not want your ads to show for. Let's say you have an online shoe store. Your store sells a range of high-quality shoes. Your shoes cost a bit more than your competitors and you don't want to waste your time advertising to people who will likely never become your customers. In this instance, you may choose to use 'cheap' as a negative keyword.
#3 Make the most of geographic targeting

You own an online Australian backpack store and have been running ads for a few months. You're reaching your monthly AdWords budget but are receiving very little conversions.
When you check your AdWords geographic targeting settings, you realise you're targeting the whole world– but you only ship to Australia.
The solution: Change your geographic targeting preferences to only places your ship to, or if you know your customers are located specifically in a certain area such as Sydney, then target for that particular area.
#4  Don't forget about your ads quality score

A common AdWords misinterpretation is if you pay the most money, your ad will show up in the number one position.
Not exactly.
Besides your keyword bids, you also need to consider your quality score. Quality score is made up of three factors:
#1 Landing page

#2 Ad relevance

#3 Expected keyword click-through rate
These three factors are adjusted to create a score out of 10 which is used in conjunction with your keyword bid to help determine whether your ad will show up in a search.
What's the lesson?
Take the time to improve keyword quality as in the long run, a higher quality score will help reduce your cost per click.
#5 Use standard instead of accelerated ad delivery
If you have accelerated ad delivery then switch that bad boy to standard right now.
When you turn on accelerated ad delivery, you're telling Google to chew up as much of your budget as possible early on in the day.
Let's say your ad delivery time is scheduled for 24/7, you're using accelerated delivery and your campaign budget is $50 per day. When it hits midnight, Google will be showing your ads as much as possible and if it manages to use up your daily budget by 7 am then guess what?
You're left without ads for the rest of the day.
Our advice? Turn off accelerated ad delivery unless you're using it as a test – and even then, monitor your campaigns closely to ensure you're not wasting valuable AdWords spend.
#6 Be smart with device targeting
How do your customers access your website? Mobile, desktop or tablet? If you see huge fluctuations between the different devices then it could be worth adding a bid adjustment on the different devices.
Think of it this way.
You own a music store selling all types of instruments. Someone is near your store and is searching for 'guitar stores near me' on their mobile device.
They've clearly shown an interest in music through their search and a potential to buy. You want to get ahead of them. If you've placed an increased bid adjustment on mobile and have a high-quality score, then your ad has more potential to show.
Alternatively, if you don't want searches to find your website on a tablet, then you can apply a -100% bid adjustment to ensure your ads don't show on tablet devices.
#7  Create a target customer and use demographic targeting
You own a high-end online lingerie store where your primary market is females aged 35 to 55.
You've been optimising your AdWords account for a while and recognise a few males buy lingerie from the store, however, the conversion amount is very low, almost nothing compared to women's purchases.
It could be worth testing demographic bidding. Like device bid adjustments, you can create target customers to show your ads to, such as females aged between 35 to 55. Or you can set bid adjustments such as a -90% bid adjustment for male searches and a +20% bid adjustment for females aged 35 to 55.
Implementing AdWords budget changes
The world of Adwords budgeting can be quite intimidating and sometimes it's difficult to know where to begin.
An effective starting point is to use the seven optimisation techniques in this article. Once you've applied these optimisations, monitor results and make tweaks to the settings as necessary.
Want to chat with a Gorilla about how to make the most of your AdWords budget? Call and ask to talk to our AdWords specialists today on (02) 4929 2116.