In a digital world, shops and businesses need to be open 24/7.
Alright, that might be a slight exaggeration, but make no mistake – more and more businesses are making the move online. From traditional retail stores to service-based businesses like accountants, electricians and plumbers – business owners are starting to see the value in having an online presence.
In 2018, Australians spent more time browsing online than working. Aussies spent over 21.9 billion hours on the internet, whether it was at home, at school, or at work, compared to 20.5 billion hours doing actual work.
With around 9.5 million Aussies surfing the web, it's a goldmine audience all business owners need to mine.
If done right, a business website can help generate more leads, enquiries and calls. A valuable, engaging website has an attractive and organised homepage, simple navigation, and high-quality content across the website, especially on the service pages.
Service pages are crucial for lead-generation businesses… Why?
Let's get into it.
#1. Service pages give you more opportunities to rank for keywords related to your business
Having multiple service pages on your website is a win-win situation for everyone involved. For one, your target audience is getting a wealth of valuable information about your services. Secondly, creating several pages around a topic allows you to target more keywords – if done right, these pages can give you more visibility in Google's search results.
For example, a catering business might have multiple service pages including a catering page, a cocktail and bar page, an artisan burger page, and even a tapas page. These service pages all focus on different keywords related to the business – the artisan burger page, for example, might rank for "artisan burger company" and "artisan burger service".
You can use Google's Keyword Planner tool to help figure out which pages to optimise. For example, your cocktail page might rank for "cocktail catering" which boasts a lovely 110 searches per month in Australia.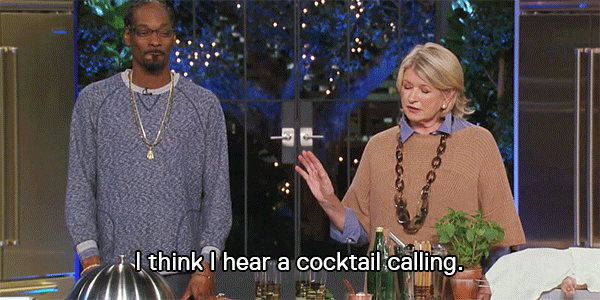 Keep in mind, however, that the content needs to be different enough to make it worthwhile creating a new page.
If you're a local business, create lots of unique, well-written service pages, complete with pricing, photos, videos, reviews, testimonials and more – all designed to sell your services to potential customers and/or clients.
#2. The more relevant, quality content you have, the better – here's why
In SEO, one of the phrases we hear most often is "content is king".
If that's the case, then "quality over quantity" is the reigning queen.
Useful, relevant, and well-planned content is crucial for positive rankings in Google's search results. Content contributes to the overall quality of the page and conveys the overall expertise and authoritativeness of the writer (i.e. YOU!). According to Google's search quality guidelines, "the quality of the [content] is one of the most important criteria in [evaluating] the quality of the page".
Senior Search Quality Analyst at Google, Andrey Lipattsev, has also confirmed that content is a major determining factor for ranking in the world's most used search engine. So, the quality of your content matters.
Are you meeting Google's expectations with your service pages?
A high quality, high ranking page has lots of valuable information which informs the customer or client about the purpose of the page, and what kind of services and products are available.
Here are some things to consider when drafting up a new service page:
Create individual pages for your different services, rather than cramming them all into one page. See section two of this blog to find out why!

Add as many details as possible about the service you're providing. For example, a tradie might consider adding information about expected timelines for a project and pricing. A hairdresser might include products they use in a treatment, plus various price points for custom services.

Look for opportunities to link through to your other services. For example, a caterer might link their degustation page through to, say, their artisan burger service. For ecommerce business owners, check out our blog about

implementing an internal linking strategy

. It will help you create a linking plan to improve navigation.

Include contact information, even if you've got one heck of a contact page. This makes it much faster for customers and clients to contact you straight away, rather than having to navigate through to the contact page.

Include a map showing customers and clients where your business is located (if you have a location, that is). This will provide more information for your clientele about the areas you service.
In regards to quantity… well, this topic has been a moving target in SEO for years.
Some people think 250 words is too much – and hey, the average person spends about 5.59 milliseconds reading text on a page, so it's understandable. However, SEO genius Neil Patel recommends more content because better pages are, typically, longer.
Gorilla's opinion? Service pages should be a minimum of 300 words. It's enough to help answer your potential customers' questions, add in some relevant keywords, plus include natural internal links to your other services. It's a safe even-ground!
Climb Google's search results with quality service pages
Service pages are 100% crucial for ranking well in search results.
For lead generation businesses, the main goal is to achieve more calls, enquiries, and even emails. Without valuable, engaging pages about the services you offer, the likelihood that potential customers and clients are going to contact you.
Plus, without service pages targeting keywords relevant to your services, your visibility will be much lower to these customers and clients.
If you need help creating service pages to woo your customers,
talk to the team at Gorilla 360 today!
We'd love to help you out.