Is there an Evil Guilt Monster lurking around your office everyday, silently preying on your learning and development FOMO?
You know you should be reading industry news, analysing current trends, and 'fast-tracking your career with self development'.
But come 6 o'clock, you're staring at a bunch of bookmarked links and queued browser tabs – hiding a dark secret of unread online marketing articles.
You know you really should read them.
But you know you really won't read them.
You try to console yourself.
It's impossible to find the stuff that matters amongst the avalanche of been-done-before-waste-of-your-precious-non-work-time stuff.
And besides, ecommerce changes so quickly, it's almost impossible to keep your knowledge on point.
But Evil Guilt Monster doesn't understand your research curation conundrum. He just sees your inability to keep up to date with current industry trends.
This is when he attacks with his vicious, judgey claws – stripping you free of everything but your raw disappointment and shame.
Evil Guilt Monster is all like…
And you're sitting at your desk all like…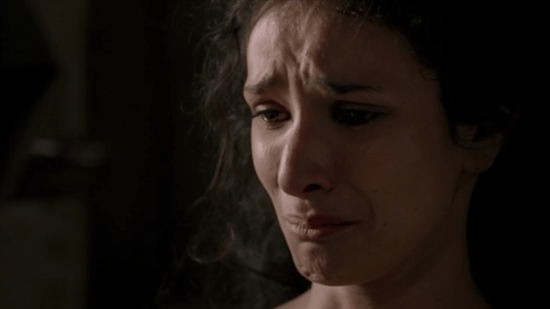 Okay, maybe it's not quite that bad for you.
Perhaps I have some underlying anxiety issues I need to deal with…
But it's still really crushing when you feel like you're missing out on refreshing your industry knowledge.
I can help you stem those anxiety tears…
Short On Time? Your Skim-Read Summary:
Too busy to read the whole thing? We get it: logistics, synergies, KPI's – all that stuff. Our articles are long, well researched and detailed. Sometimes you need to pick and choose the bits that interest you best. Here's the skim read version (you really should read the whole article though). You can click on the dot point that takes your fancy and head straight to the relevant section.
The easy way to keep your ecommerce knowledge on point
Staying up to date with the latest ecommerce developments and trends feels like solving a Rubik's Cube, whilst running on a treadmill. (I can't believe there are so many YouTube videos of people completing this very feat. Regardless, I stand by my analogy. Both tasks are very, very difficult.)
You start off with great intentions. But everything ends up looking a little bit like this…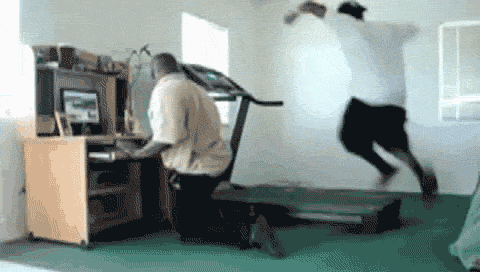 You're a fulltime ecommerce professional. Your focus is on learning how to grow your business. But you know you have to keep refreshing your industry knowledge, lest you fall behind the chasing pack.
Online retailers know better than anyone the importance of continual improvement and innovation. The small gathering of competitors in your niche is about to (if it hasn't already) turn into a stampede.
Competition online is ruthless.
It's a jungle out there.
If you don't stop your day-to-day routine to analyse the ecommerce big picture, that stampede will stream right past you.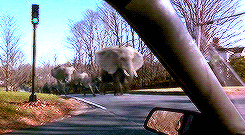 We know you're busy enough as it is, without having to play market analyst/ecommerce-crystal-ball-wielder. Finding the best ecommerce advice and insights online is like wading through your local rubbish dump to try and find a few discarded treasures.
So we gorillas thought we should make it nice and easy for you.
We've asked a collection of our favourite ecommerce minds to give us their perspective on the most important issues, opportunities and trends set to shape the future of online retail.
One report.
13 bonafide ecommerce industry aficionados.
20 minutes of reading to banish that Evil Guilt Monster, and get yourself across the issues that matter in 2016 and beyond.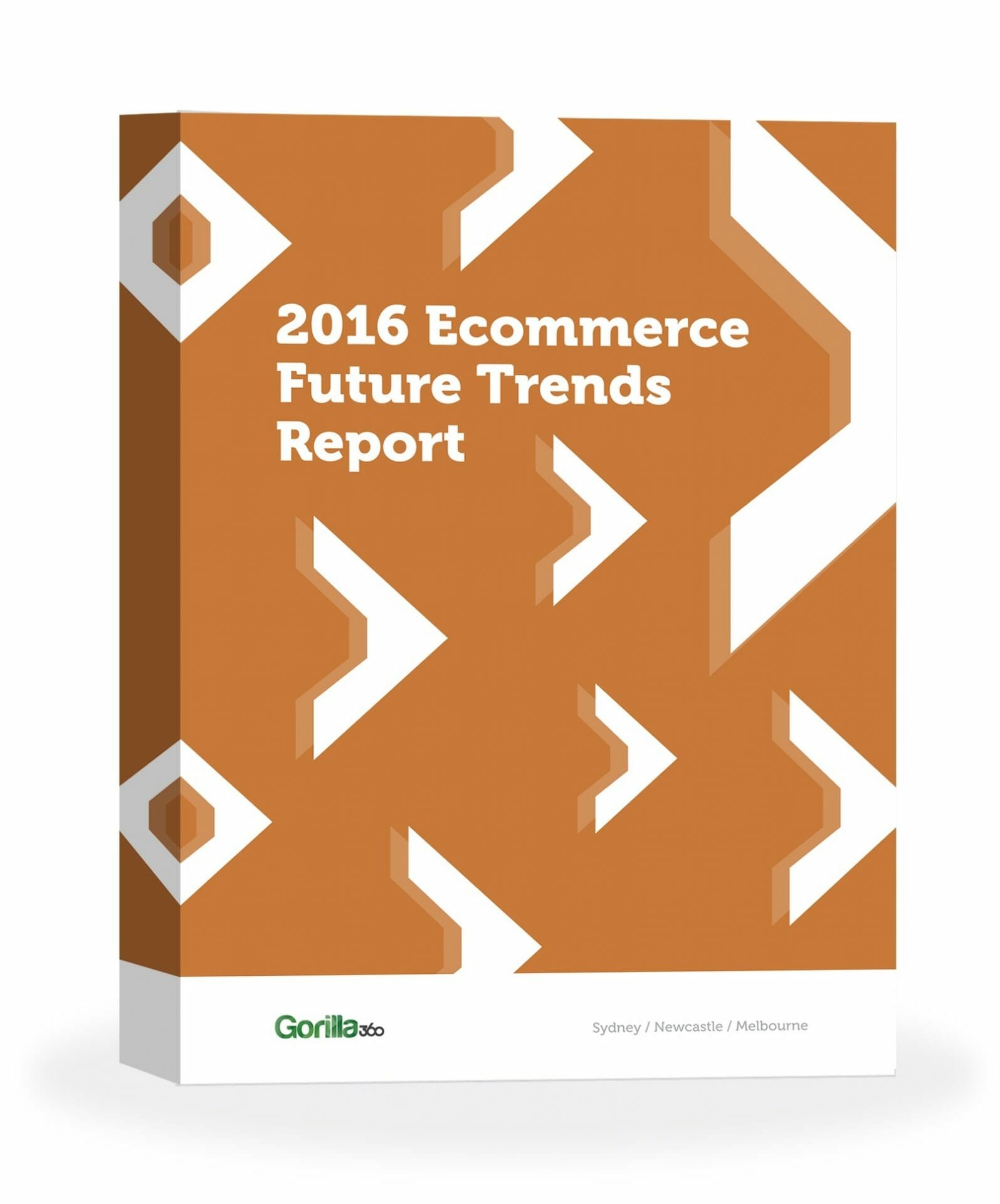 Suddenly keeping your ecommerce knowledge up to date looks a whole bunch easier.
No more Rubik's-Cube-treadmill debacles.
You just need to pull up a chair in front of your computer and read our 2016 Future Trends Report.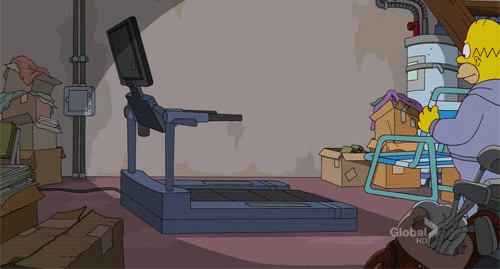 The big picture ecommerce questions
What is a crucial issue ecommerce pro's need to improve on to stay ahead of the rest?
What development will have the most significant impact on the future of ecommerce marketing in the next 12 months?
How can Australian ecommerce companies improve their online marketing? Where are we lagging behind the rest of the online retail globe?
What is the biggest challenge or problem facing ecommerce managers in 2016?
Is content marketing important for ecommerce success? Is the editorial commerce approach a smart one?
Who are your favourite ecommerce pin-ups? Which Australian online retailers are doing it right?
Our 13 expert ecommerce contributors

Andrew is the Founder of eCommerceFuel – an online community for ecommerce store owners earning more than $100K in annual revenue.
Andrew's eCommerceFuel podcast is one of the highest ranked online retail programs on iTunes, and his blog of the same name is one of the most subscribed in the industry.
Andrew's first ecommerce success came in 2011, with a CB radio store (and later a boat motor store) he built from scratch to over $1million revenue within 1 year of operation.

Trish is the Founder and Managing Director of Sydney strategic marketing agency Mastermind Consulting.
An expert in FMCG and lifestyle marketing, Trish and her team work predominantly with tourism, hospitality, food and beverage companies to develop holistic digital marketing strategies.
Many of these brands are established bricks-and-mortar brands, so Trish has an intimate understanding of the complexities involved in developing a consistent experience across multiple retail channels.

Eric is the Founder of Beardbrand , a purveyor of men's facial hair care products, and the internet's most passionate advocates for the bearded man's lifestyle.
Eric's ecommerce journey should serve as inspiration to retail entrepreneurs around the globe. After launch in 2012, Eric's team have built Beardbrand into a niche marketing powerhouse, generating over $150,000 revenue per month from a hradcore group of loyal repeat customers.

Brian is the Founder of Backlinko – a digital marketing consultancy with arguably the globe's premier SEO and content promotion blog.
Brian's comprehensive instructional link building articles are fawned over within the online marketing community, and his quality-over-quantity publishing approach means every post becomes a must-read.
Traffic generation, conversion rate optimisation and audience building are Brian's jam, and not many do it better.

Hailing from Bucharest, Romania, Catalin isn't your typical ecommerce entrepreneur. Catalin is the Founder of social media and content development agency Mostash.
His side hustle happens to be Ecommerce Platforms – the internet's best comparison resource for online retail CMS platforms.
He also happens to run Inspired Magazine. With over 500,000 readers per month, this is one of the web's most popular UX and web design publications going around. Exhausting right? And he still had time to contribute to this year's report!

Hunter is the Founder & CEO of Australian CRO agency Optimization Copilot. He is one of the most experienced optimisation minds in the country, having successfully managed marketing programs for the likes of email software platform AWeber, 1800Hotels, and MarketingExperiments.
Hunter's cred extends overseas – he is a sought after speaker on the conference circuit, previously presenting at Conversion Conference, Email Summit, ProBlogger Event, NMX and B2B Forum.
This man is an ecommerce soothsayer – you ought to listen in.

Hannah is the Marketing Manager at Ometria – a UK data intelligence software platform provider specifically designed for ecommerce.
Their software allows ecommerce retailers to analyse product performance and consumer behaviour data, in order to send the right marketing messages to the right person at the right time.
Hannah is at the helm of Ometria's brilliant ecommerce academy resource hub, and the brand's How To Win At Ecommerce blog. She's passionate about customer friendly marketing, and she's on a crusade to show online retailers the benefits of personalisation and content marketing.

We've previously described Brian as the 'Rainman of Pens' and we're prepared to stand by it.
As CEO of dominant stationary market leader Goulet Pens, Brian has worked tirelessly with his team to develop the internet's go-to resource for all things pen and paper. If you want a fountain pen, there's no other place to read, learn or buy.
Goulet Pens are our favourite niche ecommerce success story, and Brian knows exactly how to build a long lasting relationship with a community of loyal repeat customers.

As Business Development Manager of both Power Retail (Australia's pre-eminent online retail news publication) and Power Content (parent company The Media Pad's content creation agency), Adrian needs to know the Australian ecommerce industry better than you know your first cousin.

Media Consultant at leading Australian market research agency Gateway Research. Gai is the former Director of Research at IAB Australia, with over 20 years experience in the media and marketing industries.
Gai has a bird's eye view of the Australian retail industry, with an exceptional understanding of data analysis, digital measurement and consumer behaviour research.

Zac works as a Digital Strategist at leading Australian creative agency Cummins&Partners, developing programs and campaigns for retailers including Home Hardware, Jacobs Creek, Specsavers and Art Series Hotels.
He has crowd-funded an invention, built and sold content websites, and judged at the Webby Awards. Zac's wheelhouse is social media and content, so he has a top notch understanding of retail consumer behaviour.
Todd is the head of Australian Sales for ecommerce payments platform Braintree.
The all-in-one Braintree platform replaces the traditional retail model of sourcing a payment gateway and merchant account from different providers.
Braintree provides everything you need to start accepting payments in Australia. Todd works closely with ecommerce managers and founders everyday – he has an intimate knowledge of the challenges and problems online retailers face – particularly with their checkout experience.
Start exploring the future trends set to shape online retail in 2016 and beyond
Say goodbye to that Evil Guilt Monster for good.
We've got months worth of tireless ecommerce research and learning wrapped up into one neat little ebook package.
In about 20 minutes of reading, you can make recharge your industry knowledge, and analyse your ecommerce marketing strategy in the context of the issues, challenges and opportunities set to impact our industry.
Just click on that big old orange button below.
A canopy of wisdom awaits…