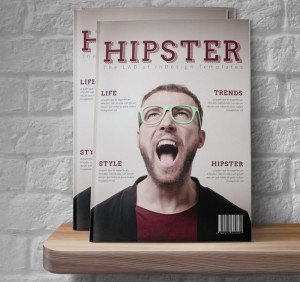 Print has become retro. The medium itself is now a means to stand out.
You don't have to be these guys to remember the time when articles used to live on paper, not screens.
Now everyone has a website. Almost everyone has a blog. But does anyone have a brand magazine any more?
Just having a content marketing strategy for your business used to put you well ahead of the curve. A business blog used to sit proudly on your company's marketing lapel as a glorious badge of innovation.
The business blog has travelled the same path as the ironic-moustache-wearing-hipster sipping twice shaken lageritas out of an upcycled mason jar. Once confined to the forward-thinking early adopters, the dreaded 'mainstream' has caught up. You know it's official once 7 Eleven gets involved. Particularly when the vice president of brand innovation and marketing uses the phrase "on trend" in the subsequent press release.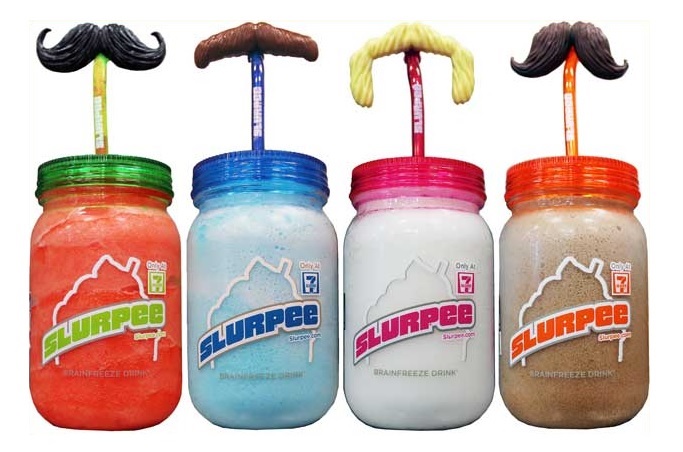 Image Courtesy 7 Eleven
So what were we trying to say? The business blog is like this new Slurpee – officially mainstream. Oh and here's 7 Eleven's business blog. Yup, everyone's doin' it (sorry 7 Eleven, you're alright).
Blogging isn't innovative in itself any more. You have to do jaw-droppingly good content for your customers and work hard to put it onto their screens or you just won't stand out from the crowd.
But the crowd has deserted print.
Marketers everywhere have thrown down their magazines and clambered over each other to start a new website and publish a blog.
Why?
Well at the start, just because we could. And because it was new.
Marketing managers are just like cave-dwelling-goblin-creatures. We are drawn to shiny new things. And we often work very long hours in high pressure conditions. I'd like to think we are generally better looking though…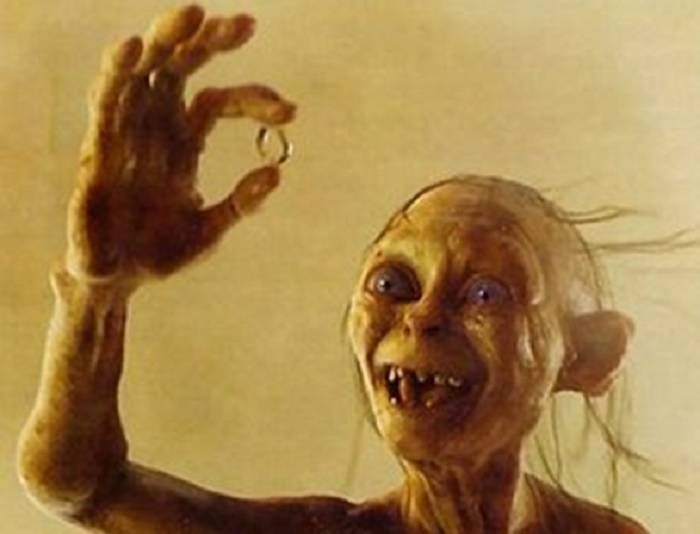 Oh and some folks were excited because it had never been so easy to just start saying stuff in public.
Everyone loves the sound of their own voice. Especially corporate companies.
Just check in with Steve Ballmer of Microsoft fame.
(If you want more where that came from, you're in luck. Apparently there is an entire YouTube back catalogue of sweat-riddled onstage passion. Here's the top 4 craziest Steve Ballmer moments)
Now most of us understand why it's so important to have something interesting to say. Not just something to say.
We also understand why we need to be an online publisher.
So many of our customers and stakeholders go online for information. Most of us have round-the-clock access to a laptop, desktop, tablet and smartphone. So we use online info to help us. If we want to find out something about a company, we go to their website. If we are researching a problem, we might download an ebook or sign up to a webinar. If we are interested in a topic, we might come across a blog post.
We get that people do these things. Regularly. So if our business can be there with online content to help them, we've got a much better chance of gaining their trust and their purchase.
So wait, why did we all forget about print?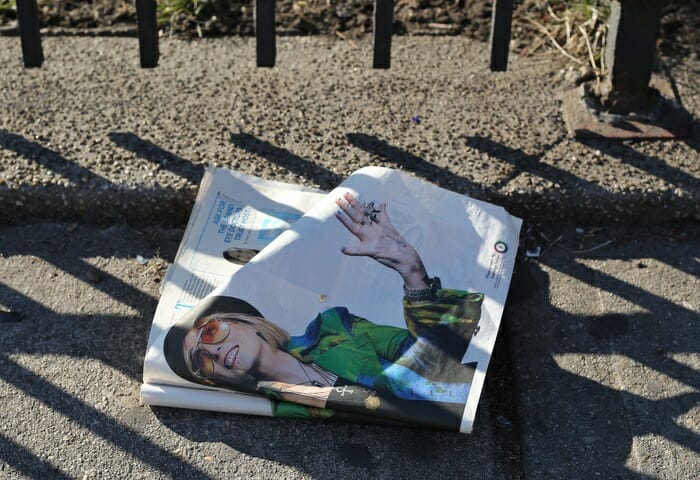 Flickr Image Courtesy Timothy Krause
Did we all lose the ability to read things on paper?
Screens aren't that corruptive, surely. Well maybe.
Apparently Computer Vision Sydnrome is a thing…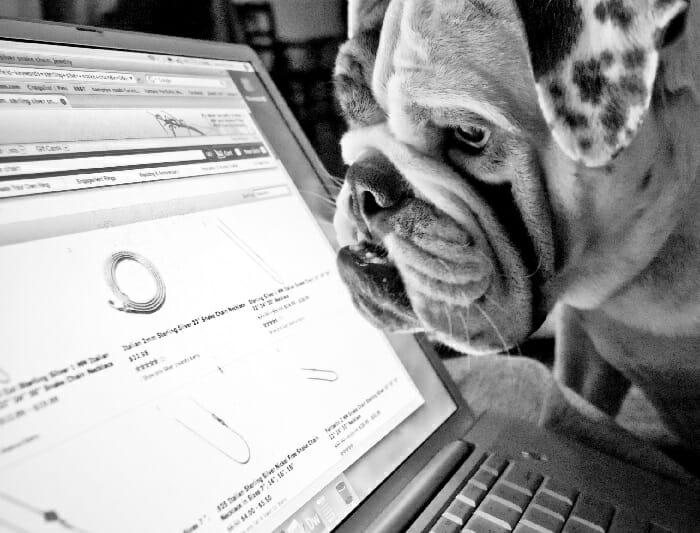 Flickr Image Courtesy Jesse 757
For the rest of us with eyes that aren't permanently fixed square, don't we still sit down with a newspaper?
We still love sitting down with a piping hot cup of coffee and our favourite mag.
Just because we can watch videos on our computer screens now doesn't mean that we've all stopped watching stuff on television screens.
There's a time and a place right?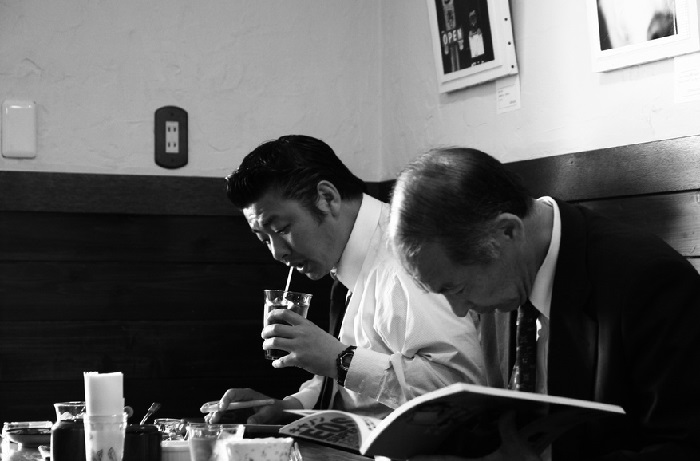 Flickr Image Courtesy Morpheus
Father Time's assault has seen the likes of the stone tablet, the medieval scroll and the humble Egyptian wall discarded into publishing antiquity.
BUT, there is one trump card that print holds over screen that might see the 'dead tree edition' stave off eternal redundancy:
For reading that requires deep thinking and complete immersion, print is better
It's easier to concentrate with print. Distractions inherently influence screen reading. Apart from the popup advertising, calendar reminding, email-shouting-at-you-from-your-inbox style distractions, even the mouse-moving, clicking and swiping of electronic reading make it more difficult to immerse yourself in a reading experience.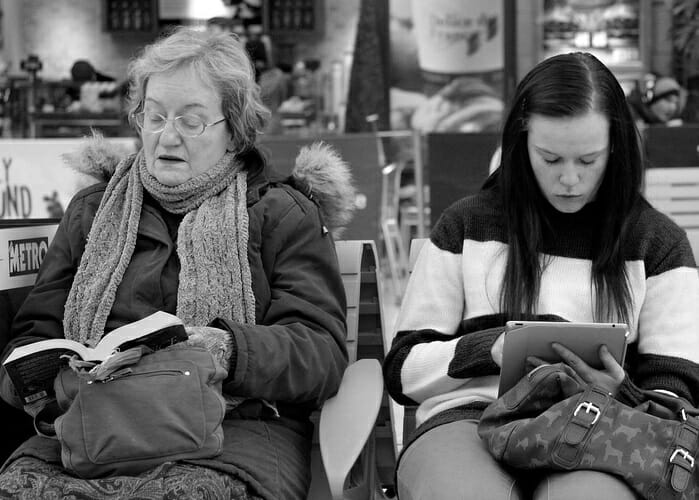 Flickr Image Courtesy Danny Molyneux
Brandon Kiem goes one step further, suggesting that paper will be 'the smart reading device of the future' with this brilliant summary of the research into paper vs screen. His wired.com article tells us marketers to stop the one way stampede to digital and think about why people people are consuming our content.
"Maybe it's time to start thinking of paper and screens another way: not as an old technology and its inevitable replacement, but as different and complementary interfaces, each stimulating particular modes of thinking."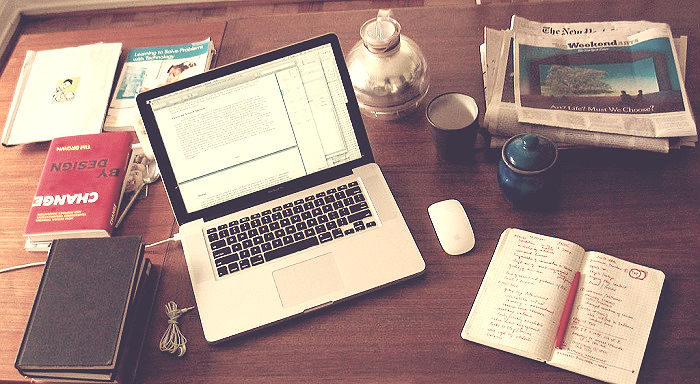 Flickr Image Courtesy Chris Sessums
So, lets look at the benefits of print to us marketers.
It's easier than ever to subscribe to things.
BD (before digital), managing a magazine subscription system was difficult. Letters and envelopes and spreadsheets and cheques and anxiety and stuff. AD (after digital), it's a dream. Paypal, direct debit, email sign ups. Suddenly you don't need an extra department to handle a quarterly brand mag.
Email addresses are like gold.
If you have email subscribers, you control your audience. You can talk to your current and potential customers on your terms. You don't need to pay for anything. If you don't know already, we spell out why you can't build your house on rented land. We'll let our favourite boisterous American Derek Halpern lambaste you into understanding why email is so critical
Our takeaway – if you're not building an email list, you're an idiot. Prophetic work Derek.
A regular print magazine for your list to look forward to will help you build your email nest egg.
Competition in print has never been more scarce.
PWC's Entertainment and Media Outlook for 2013-2017 has just been released. In a nutshell, print revenues, circulations and advertising numbers are falling. Fast.
But, the doom and gloom should only cast a shadow on traditional publishers relying on old fashioned business models. Advertisers are pulling out of print in droves. Why? Well one big fat reason is that marketers like us are starting to realise that we now have the keys to our own publishing empire.
We don't have to pay 'the media' to get in front of our target audience. We can attract customers with our own content. Indeed, the report highlights the trend emerging of;
"Some publishers introducing models that have loyal customers paying several times the average subscription price for access to special content."
People still want their print magazine. Badly enough to pay a whole stack more for the privilege. If your content is specific enough to your target audience's interests, you can build a passionate subscription base.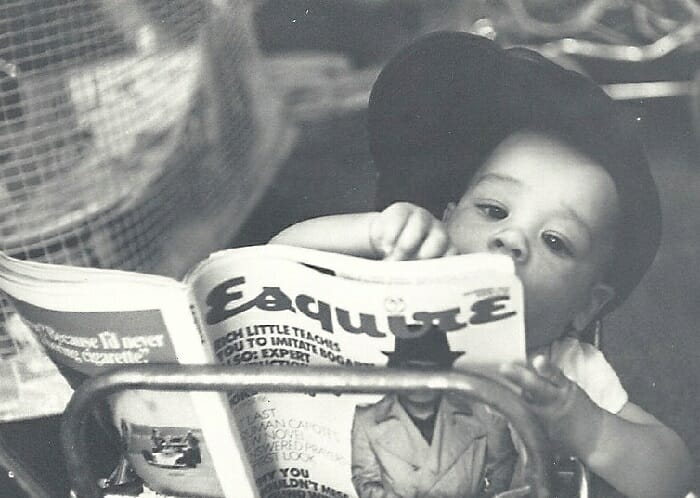 Flickr Image Courtesy Jackie Finn Irwin
The best bit? You don't need millions of subscribers to make it work.
We brands aren't relying on advertising revenue (though we could get some if we wanted). We sell products and services to make money. So even if you have a subscription base of 200 people, if they are passionate, loyal, repeat customers, it could be more than worth your while.
So while everyone else is burning the books in the stampede to digital content, you've got your magazine-hungry niche all to yourself.
We have the content. It's everywhere.
BD, coming up with enough content to fill a quarterly magazine seemed about as likely as your CEO attending a meeting with no pants on. Apparently it did happen, but we can only assume it was a challenge.
Now we are producing content consistently and regularly across our entire organisation. If you have just one weekly blog post, that's 12 articles over a three month period, which forms a solid base for a quarterly print magazine.
Quality freelance journalists are coming to the dark side in droves, jumping off the sinking old media ship to provide their top quality writing skills for brands just like yours. Content creation is simpler than ever, with super platforms like Scripted, Newscred, Ebyline and Contently collecting bunches of journo's by industry and offering their top notch writing services to you in a tidy little niche-specific package.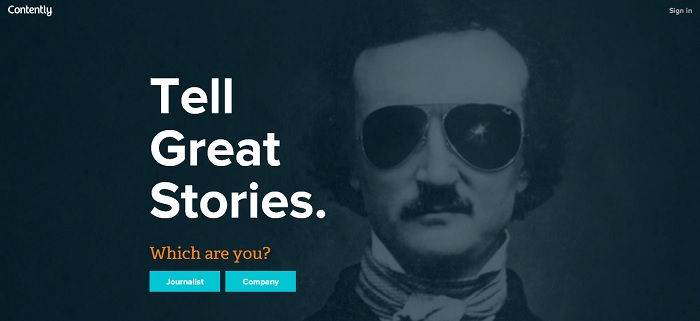 So the way we see it, if you understand what your customer cares about and you have quality, unique, in-depth insights to share, a print magazine can be an effective way for you to build a strong subscriber base. If content marketing tells us anything, it's that loyal subscribers make loyal customers.
Thankfully, a handful of business marketers around the world are busy writing the book on the way to do brand mag in the digital age. We've scoured the globe for the best (and most eclectic) industry zines to give you all the inspiration you need to start repurposing those blog posts into a print magazine. We want to see a copy sitting on your customer's table before your competition gets in on our little secret.
Fashion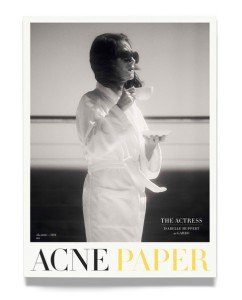 Fashion takes the lead with Net-A-Porter showing everyone how it's done, Acne Paper differentiating with a stunningly unique aesthetic and Australia's The Iconic showing that an ecommerce business doesn't have to keep its content marketing in cyberspace.
One of the veterans; Bennetton's Colors magazine has been changing the fashion world since 1991, well before the digital revolution.
CHR Ward walk the tightrope between a product catalogue and a print magazine, but if the content is good enough, customers will enjoy your product features and benefits in the right context.
Tourism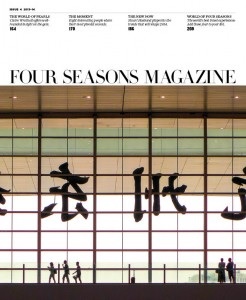 KLM has re-invented the inflight magazine to harness a content asset for measurable business results. The marketing developed a clear retention strategy for the content and delivered on specific, actionable goals.
Four Seasons upgrade tourism content marketing to first class with their Esquire-meets-Lonely Planet print extravaganza. Their quarterly number is destined to set the luxury brand standard.
Old School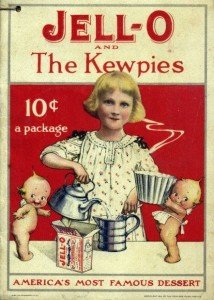 John Deere and Michelin are the go-to content marketing examples.
Turns out Jell-o jumped on board early too. In 1904, the dessert mainstays released a printed cookbook with recipes to help readers use their product in different ways.
Print was the medium of choice back in the 1900's. The brand magazine, or custom publishing variations of it, were relatively common before television burst onto the scene with a swathe of exciting new advertising opportunities.
New School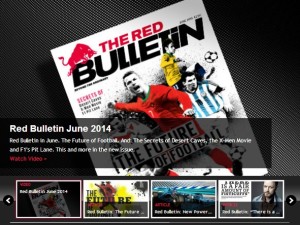 The Red Bulletin is the modern day benchmark. With an international circulation over 2 million, Red Bull truly is a media company that happens to sell some soft drink while they're at it.
Their program proves that you can monetise your content marketing to make a profit. A print subscription model can be a significant contributor.
Finance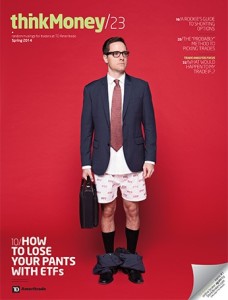 Think Money add a little sparkle to professional services lead generation.
Full of fresh thinking, humor and how-to's for equities and futures trading, platform provider Ameritrade proves its authority as a thought leader.
Audit tax and advisory firm Grant Thornton make their clients feel a little bit special with this special Bespoke magazine.
This exclusive customer-only B2B publication shows the potential print has to generate genuine value as a retention tool.
Marketing
The masters at CMI show how print can work for knowledge based companies, event marketers and associations. Their CCO magazine repurposes online content from the Content Marketing Institute blog, workshops, presentations and external guest contributors. The content is repackaged in a beautiful print magazine, targeted at a C-suite niche that has vastly different consumption preferences than the persona of CMI's online practitioner audience.
One of our favourites, content marketing enterprise software company Contently, uses its Quarterly Magazine for two key purposes. One, to attract and engage the traditionally hard to target executive marketing group, and secondly to aggregate regularly published blog articles to maximise their content assets.
Agencies
The magazine for This is paper proves that agencies can and should practice what they preach.
Talking lifestyle can build subscriptions and a captive audience, even for a B2B supplier.
When you have an audience who trust your lifestyle advice, you can endorse some products they might like.
Cue profitable ecommerce site. For a design agency. Yep. Genius.
Liver Cheese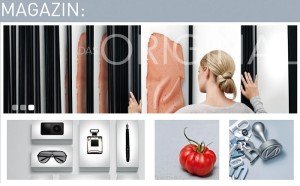 Neuburger Liver Cheese has taken Austrian niche marketing into the next stratosphere. Seriously, a magazine for a liver cheese company. If you think your industry is too niche for an interesting magazine, just stop.
Neuburger know that liver cheese alone is not the basis for a conversation-starting coffee table dweller. Neuburger also know that the type of people willing to pay above supermarket prices for liver cheese live a luxurious and interesting life. The magazine talks fashion, travel, fine art, entertaining, interior design and yes, liver cheese is woven throughout.
Telecommunications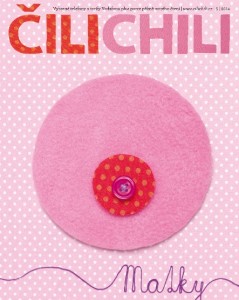 Deutsche Telekom are using print for internal content marketing, revolutionising the mind-numbingly boring corporate communications employees are subjected to on company intranets worldwide.
Cilichili magazine for Vodafone Czech is worth the Google Translate. This niche publication targets a specific persona with measurable results for beyond awareness metrics. Customer research demonstrates that 35% of readers make a purchase after reading an article. In store sales reps even cite the magazine as a useful sales tool.
These businesses are using print to create and distribute innovative content that their customers love.
Props to Nenad Senic and CCO for a glossy spread of brand mag examples from which we have done some cherry picking.
Remember, think customer first. Don't jump in for the sake of it. Think like a publisher and run your media empire for the right reasons.
While the big brands are busy creating disturbingly villainous 'happy' mascots and turning adjectives into nouns to sell the sizzle instead of the steak, now is the time to tell real stories with substance.
Print could be the best way to do just that.