It's April.
Q1 is done.
Time to make results happen.
It's a bumper ecommerce roundup edition this month.
We have one great big exciting surprise package to deliver to you before we launch into our headline category page issue.
We're also trying out a new segment this month – and we've got your Must-Listen Podcast, and Must-Read Article of the month as usual.
There's even a picture of a pug wearing a monocle packed in here somehwere.
Whatever else could you want from an ecommerce marketing roundup?
(Your roundup mini-directory)
Too busy to read the whole thing? We get it: logistics, synergies, KPI's – all that stuff. Here's the skim read version. You really should read the whole article though…
You can click on the dot point that takes your fancy and head straight to the relevant section.
In this month's ecommerce roundup:
Get excited for your new weekly ecommerce 'unboxing experience'
If you're reading this article, there's a good chance you work for an online retailer.
You know how important this part of the customer experience can be.
For those ecommerce jargon greenhorns – we online retail folk call the process of opening a package 'unboxing'.
Unboxing is inarguably fun.
New, exciting package deliveries tend to go a little like this…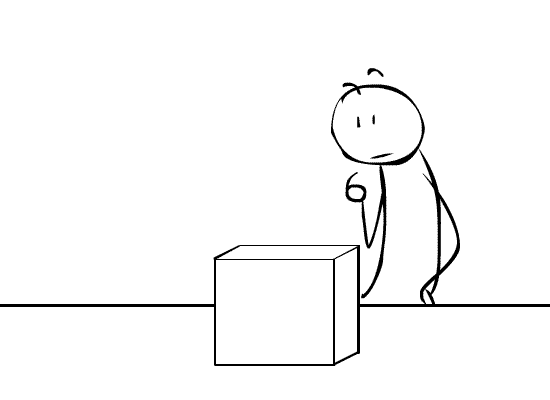 We Gorillas want to add a spark of this unboxing magic to your work week. Regularly.
Once a week to be precise.
However – we can't afford to send an exciting mystery package to your office every Tuesday.
Couriers are expensive. You know that.
And a mystery package sounds like something the Federal Police might want to investigate.
That unboxing excitement will have to settle for a regular package delivered to your other mailbox.
The electronic one.
It's a much cheaper, and granted – less exciting way to deliver packages.
But we're going to try and make this weekly inbox delivery something you just have to open each and every week.
Convinced? You can subscribe right now.
If not – here's what to expect inside the package…
What's inside your weekly delivery of ecommerce marketing goodness?
Each Tuesday morning, We'll drop off a little email package of online retail wisdom gifts at your inbox door, including:
Three of the most important, must-read articles from around the web, hand picked to help you learn and succeed
Here's a sneak peek of the latest edition
You can take a look under the package wrapping to see what's inside our weekly bundle of online retail learning.
Don't go trying to click through to anything though. This is only an image.
You'll need to subscribe to be able to access this learning goodness each Tuesday.

The super important, but super neglected part of your online store
Category Pages.
They are so critical.
Improving your category pages is a simple way to increase your conversions.
Most ecommerce/CRO/UX/Web design education and resources cover product pages, homepages and checkout processes with unrivalled thoroughness.
But category pages seem like the ugly, forgotten conversions stepchild.
This month, we made it our business to find a collection of the most helpful category page advice to give you an easy conversion rate boost.
The inspiration for our category page crusade comes from one awesome resource produced by Optimonk.
Their Ultimate Guide to Ecommerce Category Pages has to be your first stop on this learnings journey. The guide is split into five detailed chapters:
Listing products in an online store

Product listing best practices

Narrowing down the product range

Advanced Ways To Help Customers Choose

The homepage – your most important category page
Number 3 is the must read chapter. Optimonk has compiled everything you want to know about filtering and categorisation into one simple-to-digest package.
The simple ways to sharpen up your category pages
Nicole Kohler from Woothemes give seven simple tips for you to implement – providing a good baseline for an online store of any size or budget.
Anyone can make these improvements happen within a few days to reap significant conversion rewards.
Helpful, educational copy
Optimisation for target keyphrases
Eyecatching header images
Incorporate research based content
Over at Practical Ecommerce, Armando Roggio provides some astute insight on the importance of improving your category page navigation and filtering mechanisms.
"Filtered navigation, which narrows search results or listings on a product category page, may help online shoppers quickly find or discover products, improving the shopping experience for consumers and boosting sales for online merchants.

The success of the filtered navigation system on an ecommerce site should be measured by the results it produces, its ease of use, and how it impacts sales."
He shares seven ways to ensure your filtered navigation is best-in-class. If you can nail down these upgrades, you'll streamline the customer's path and increase conversions from category to product pages.
If you want to go deep on category page optimisation – this 30 minute explainer course from Invesp CRO is a thorough and detailed learning resource, using an excellent case study of a Turkish electronics store to show category page theory in practice.
And our favourite of all:
Don't use carousels/scrolling banners/image sliders/whatever else you like to call these conversion rate murderers!
I think it's time we all agreed these things don't work…
Online Retail Short Takes
All the most important ecommerce news, insights and advice from around the online jungle blogosphere last month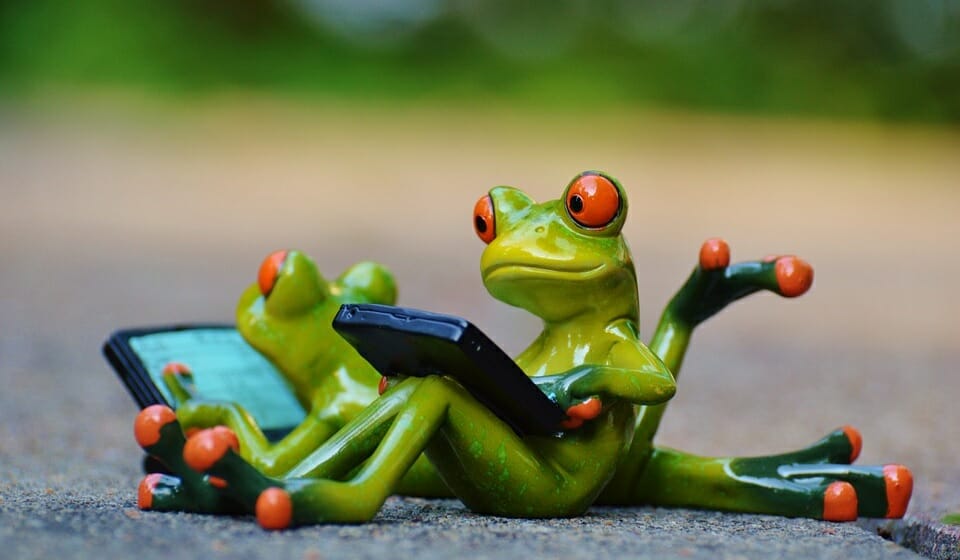 From What Users Do – 21 ecommerce experts offer their insights and advice on improving your checkout process
Your Ecommerce Podcast of the Month
The mysterious ecommerce world of blackmarket milk
Gimlet Media's Reply All podcast is a program all about the internet.
Broad brief, right?
If you have so much as a passing interest in the unexplored crevasses of online innovation, you're bound to make this show a must-listen.
This week, hosts PJ and Alex uncovered one of the most controversial ecommerce websites you will ever find.
We're talking about onlythebreast.com
It's not quite what it sounds like. No NSFW caper here – don't fret.
This online store is attempting to facilitate America's increasing demand for a very precious, sought after product – human breast milk.
The podcast explores the legal, ethical and business ramifications of the buying and selling of breast milk, and anyone in online retail will be fascinated by the story.
Why you shouldn't be surprised Instagram is moving to the pay-to-play model
Big, but expected news out of the Facebook empire this month…
Instagram has officially started the transition to a pay-to-play model.
Sorry – that's a little too much paraphrasing. Let's try again.
Instagram is changing to an algorithm-based news feed.
Much more politically correct.
If you're not across this announcement, UK-based marketing agency Stickeyes have prepared the perfect little one minute explainer video to pull you up to speed:
What does Instagram's algorithm mean for ecommerce marketers?
Facebook/Instagram will explain this move as a way to find users more relevant content.
Cynics/marketing realists will propose this move is also intended to drive more revenue for Instagram, by encouraging more user to advertise content to ensure higher levels of reach.
If you have a branded account – you can no longer be sure your content will reach all of your followers. If you pay to promote your post, you'll get more reach.
Sound familiar?
Once upon a time Facebook allowed users to see all of your content.
Recent 2015 research from Locowise put the average organic reach of a Facebook post at 2.6%.
Power Retail's Julian Thumm reads between the lines of this announcement to put things into context:
"While Instagram is pitching the change as a way to optimise users' news feeds to ensure relevant and tailored content, the move is more likely a key part of Instagram's monetisation strategy.

By offering an algorithm-driven news feed, Instagram is able to take control over what advertising and branded content appears in a user's news feed. This means that regardless of the number of followers a brand has, reaching them will become harder.

Under the old chronological news feed, a post to 100,000 followers reached 100,000 feeds. However, under the new system, regardless of how the restrictive the new algorithm is, organic reach for brands is likely to become much more difficult."
We Gorillas don't want to be that annoying "I told you so" guy.
But I guess that's what is about to happen.
We (and most of the content marketing blogosphere) were warning folks about building your audience on rented land as early as 2014. Exactly two years ago, our April roundup focused on Facebook's rapidly declining organic reach percentage.
"Sure, social media has its place in the online marketing jungle, BUT we should be using the Twitter's, Facebook's and LinkedIn's of the world to share alluring content teasers that bring prospects back to our own land. you need to bring people back to your site to have any chance of a sale.

Own your audience, control your engagement and you won't need to pay rent.

So go on, get started on bringing those Facebook fans back to your blog to sign up for email updates. Or grab the chequebook…"
Just replace Facebook with the latest social media super platform and this paragraph of text will offer valuable wisdom for any marketing professional well into the foreseeable future.
The lesson here is simple and serious:
Don't just hang out on social media – take the party back to your blog. Grab their email address and keep the conversation going under your rules, so you can be sure you won't have to pay to talk with your new found friends.
Social Media Maestro Derek Halpern says it best:
The best of online retail April Fools
Ometria brought us a run-down of the best and worst of online retail's April 1.
But our favourite ecommerce April Fools goes to one of our favourite brands.
Warby Parker turned Warby Barker for April 1 – creating a whole new online store for that special bespectacled friend in your life.
Finally, optically challenged dogs now have the chance to shop designer eyewear at an affordable price.
Warby Parker's prank was more than cute pooch pics plastered all over social media. These guys went to some genuine effort.
Astonishingly, Warby Parker set up a dedicated microsite for the event – an online store that provides a better shopping experience than the majority of online retailers who spend 365 days of the year trying to master this here business.
It doesn't stop there.
Of course;
dogs + glasses = cuteness
So WP would have been mad not to fetch some social cred with their strong April Fool's game.
The Warby Barker Tumblr has extended the reach of the campaign, and squeezed out the concept beyond the April 1st date, with users still generating content for the brand and uploading their own pics.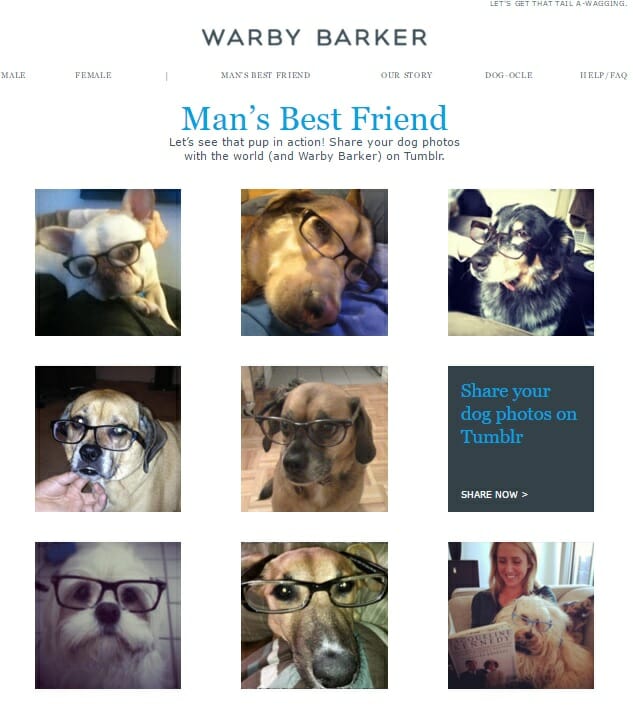 In one perfectly executed prank, Warby Parker have created an ecommerce brand with the fundamentals of a legitimately successful online retail marketing strategy.
And seriously, which four-legged friend wouldn't want a Dogocle?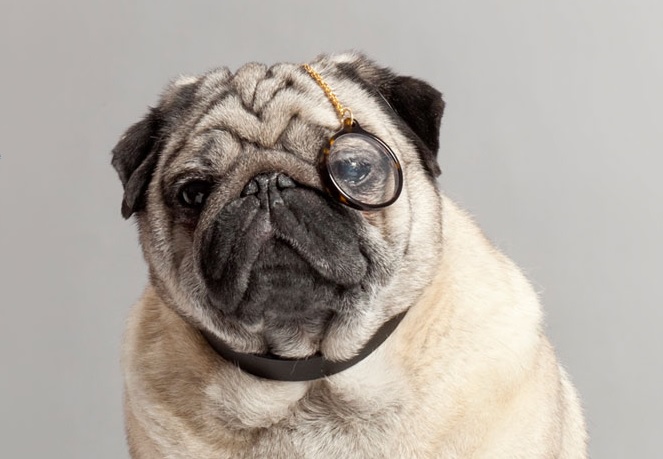 Your Monthly Ecommerce Must-Read: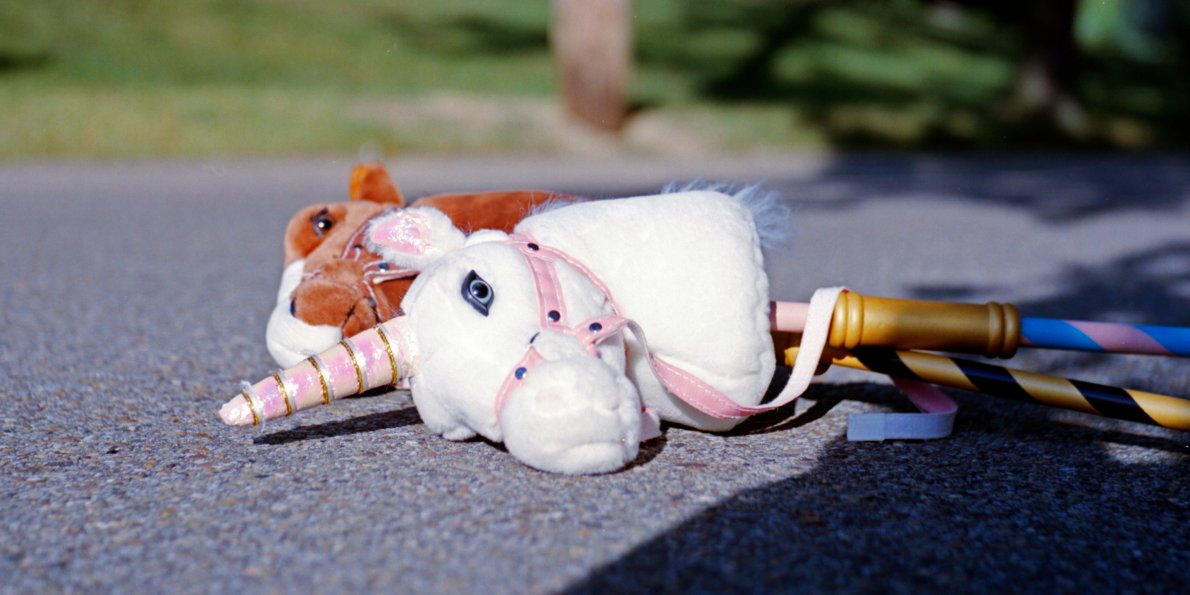 In 2011, flash-sale site Fab reached one million users. The online retail wunderkind was just five months old.
Flash forward to October 2013. This same company had been valued at $US900 million just three months previously. Fab had just churned through $US200 million of the $US336 million raised from investors.
In a reckless pursuit of new customers, the next big 'online shopping unicorn' had abandoned the flash sale concept, and still couldn't find a sustainable business model. Two-thirds of the company needed to be fired.
At its zenith, Fab was spending $14 million a month, according to an interview by Techcrunch with Founder Jason Goldberg.
In early 2015, Fab sold for a sum reportedly close to $15 million.
The story of Fab's rapid rise and equally swift descent is a cautionary tale for any aspiring ecommerce brand.
Catherine Pao, growth product manager at Blue Apron, was Fab's Marketing Manager throughout this turbulent retail rollercoaster.
Quibb – a content platform for inside-baseball industry stories – recently chatted with Catherine in a three part series about what she learned at Fab.
"At Fab, we were so focused on acquisition. There was such a high valuation on that.

Trying to live up to that and coupled with the belief that if we get customers to make one purchase, they'd have such a great experience and come back again, which in retrospect wasn't exactly the right mindset.

Then having people come back and make repeat purchases wasn't a free thing either. We had to pay that double."
Fab learnt the lesson of retention a little too late, but the most sustainable online retailers see an increasing Customer Lifetime Value metric as the holy grail of that elusive, coveted, and precious thing – ecommerce growth.
You needn't look further than Amazon – the gods of online retail – to see just how important repeat customers are to ecommerce success.
You know that fancy Amazon Dash button that debuted this time last year?
The Dash button was one more innovation joining a long line of Amazon developments designed to make it almost impossible for their customers not to become loyal repeat customers.
Ian Bogost from The Atlantic decodes the Amazon retention master plan in this intriguing piece.
"The real aim of Dash Button isn't to sell Dash Buttons. Like Prime itself, the program's goal is to encourage more frequent and more regular retail purchases.

In that respect, Dash Button joins a family of related programs, including Prime Pantry, a grocery essentials service; Subscribe and Save, a subscription staples service; Amazon Echo, a home-automation appliance that takes orders by voice; and Prime Now, a same-day delivery app available in select markets.

On its own, Dash Button seems ridiculous. But as a tentacle swelling from the increasingly pervasive retail monster that is Amazon, it starts to make sense.

"Customers should never run out of stuff," Rausch implores. If 1-Click and Prime gave Amazon customers the convenience of quick purchase and quick delivery, respectively, then Dash Button hopes to distribute that convenience and speed throughout the home."
More customers does not equal sustainable ecommerce growth.
More customers, more frequent orders, more products in those orders, and more repeat orders – that's what you should be hunting.
Remember – subscribe to our brand spankin' new weekly for the best ecommerce learning
One email.
Once a week.
All the weekly ecommerce insights you need – in one neatly wrapped package, delivered straight to your inbox door.
If you haven't already – get amongst it now – and keep your online retail knowledge one step ahead of the furious chasing pack of your ecommerce competitors.