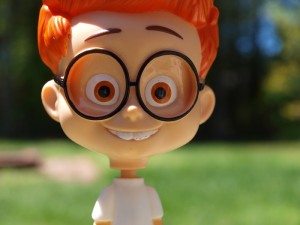 Okay I know right. Clickbait headline. That's not our jam.
We'll leave that to the ad cash hungry publishers and old school SEO geeks of the world.
So in the interests of not being the guy that's all headline and no body (see right), here's the straight up spoiler.
#1 Find a consistent story to share
#2 Develop a content marketing mission statement
We reckon, if you can nail down these two, you've got yourself the foundation of an ecommerce content marketing strategy that will have you meeting, greeting and repeating online customers for years to come.
Find a consistent story to share
Trying to be all things to all people is the equivalent of opening a Chinese/Italian/Turkish/Columbian/Korean/French/Spanish fusion restaurant. At best it's a pipe dream full of wishful thinking. At worst it's going to be the daftest thing Gordon Ramsey has ever seen. He's seen some things (you might want to throw some headphones on, our mate Gordon's pretty heated up).
Target a specific audience, then get really good at talking with them. Else Gordon will unleash his wrath.
You only want to attract the customers with the same passion, interests and beliefs as your brand. It's not about attracting everyone that needs your product. Otherwise you're fighting the discounting battle to the death as you slide down the slippery slope to ubiquity.
Do you want to be dancing to an irritating jingle whilst holding a giant red baseball hand? You do not. Marketing just cried a little bit. Sorry Coles. You're okay. Just do better.
You need to share one consistent story with your target audience. Each piece of content needs to be part of an integrated program that tells your customers what you're about.
How Can You Do This?
We wrote a post on what to do (and what not to do) with your ecommerce content marketing. That'll help you out.
At the risk of making something head-palmingly difficult sound brutally simple, here's three key questions that will help your help you find the story to share in your ecommerce content marketing program:
What lifestyle does your niche lead?
What is their passion?
What is the core belief they share with your brand?
To create blog content that stands out in your niche (and with search engines), you have to understand your audience's values. You must find out what your audience believes in. You have to mean something to them.
Once you've found your story, how do you tell it?
Okay, so when you know what your audience cares about and you've found some common ground, you know what to talk about.
It's not that easy though. When we sit down on a first date, when we walk behind the lectern for that presentation, when we see the microphone thrust in front of our face, we all have a vague idea of we want to say. Sometimes we just get a little stuck.
Even the Australian Prime Minister gets a little muddled up when he's talking to his audience. We can't have that, can we?
Develop a Content Marketing Mission Statement
A content marketing mission helps.
Think of yourself as a media company. The Washington Post, National Geographic, Marie Claire, the ABC – all these publishers know exactly what they can and can't write, say, show and broadcast. You need some editorial guidelines of your own.
Document what your content aims to do, what it's about, and more importantly, what it's not about. Then everyone knows where they stand. You don't have to follow The Guardian's 14 page lead. Just follow these three key points that Content Marketing Institute Founder Joe Pullizi outlines in this article on the one thing media companies have that you need (spoiler: it's a content marketing mission statement) :
Articulate your unique approach to your content and your industry.
Clearly define who your content is for.
State how the content will satisfy the needs of the readership.
If you answer these three points, you can use your mission statement to inform the development of every piece of content across your organisation. If everyone gets it, you'll have yourself one consistent story working together to achieve a clearly defined purpose. Perhaps the best bit is – your mission statement helps you determine what NOT to create content about.
Your 'content mission statement'
Create a content marketing mission statement for your blog.
Document why your content exists and what it needs to say to your audience.
Use this statement to guide the creation of every piece of content in your organisation.
This will allow every employee and external stakeholder to understand the story you are trying tell about your customer's shared belief.
Here's a few examples from some of our favourite ecommerce brands using content marketing to dominating their online niche.
Beardbrand's Content Marketing Mission

Beardbrand customers aren't really buying Tea Tree Beard Oil, they're buying a shiny, envy-inspiring beard.
It's even more than that if you ask the Beardbrand team. They set out to:
"provide the tools necessary for men to feel confident about growing their beard and end the negative stereotypes about beardsmen being lazy or unkempt"
Wholefoods' Content Marketing Mission

Wholefoods believe in a sustainable lifestyle.
It's not just about people who buy organic food.
It's about people who care about the environment, people who want to live healthy lifestyles.
Every piece of Wholefoods content is designed to:
"help to educate people on how to live sustainable"
If you share Wholefoods' belief, shopping at Walmart would be like cheating on your partner. You would be challenging your own core principles.
REI's Content Marketing Mission

REI are a niche outdoors retailer. They don't just sell outdoors products. Their content mission is simply to:
"help people to go outside and play"
REI strive to help their niche connect with the outdoors and conserve nature. They are targeting a niche audience with a passionately shared belief. They have educated, entertained and informed this audience to prove their authenticity to outdoors nature enthusiasts. When you become the number one authority source for your niche, your audience becomes a community.
Frank Body Content Marketing Mission
Turns out Frank is a coffee based exfoliating skin scrub. He's resides in an Australian ecommerce store at frankbody.com. Just lately, he's been meeting a whole lot of new friends. You can see what he gets up to with these beautiful people at his Instagram profile. He has quite the cult following. Over 350,000 at last count…
Frank isn't trying to be all things to all people. He only wants to attract those interested in him. Frank knows people don't care about coffee scrub. They care about looking and feeling good. What's Frank's belief? It's all about clear skin, fun, sexiness, and natural beauty… Frank sticks to this story. Everything about Frank communicates this belief.
Frank's upfront from the start. What you see is what you get. Here's Frank's content marketing mission.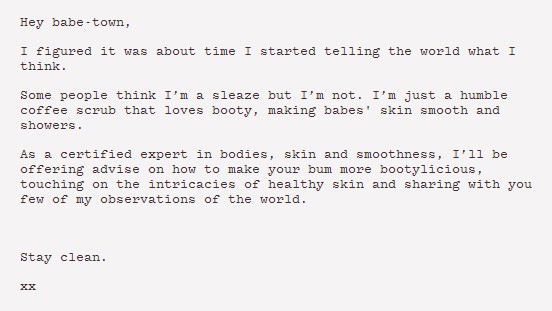 Why Storytelling?
It's simple really.
Stories establish an emotional connection with your audience.
Stories convey meaning.
Stories change behaviour.
The master of content marketing, Joe Pulizzi sums it up:
"It's not about what you sell, it's about what you stand for"
Simon Sinek, the CEO of Airbnb delivered an entire TED Talk masterpiece explaining this very concept.
If you don't have time to learn how storytelling can change your life, here's the one quote that Simon kept repeating:
"People don't buy what you do, they buy why you do it."
Airbnb recently changed their logo. This wasn't your regular corporate rebrand. There was a story Airbnb had to tell. Co-Founder Brian Chesky had the pleasure of telling it.
It's called Belong Anywhere. It's on the Airbnb blog. You should read it. (Yep, they were three identical links in a row, the yarn is that damn good). If you don't have time, here's a teaser in cutesy animated visuals.
How do you find your story?
Extract yourself from the day-to-day. Get your best heads together for a whiteboard session.
Clearly document the belief you share with your customers. It needs to be more than a 'value proposition'.
It's a way of improving your customer's life.
It's the old buying a hole in the wall, not a buying a drill scenario.
Only, you've got to work out how that hole will change your customer's life (hopefully for the better).
Find your story to tell.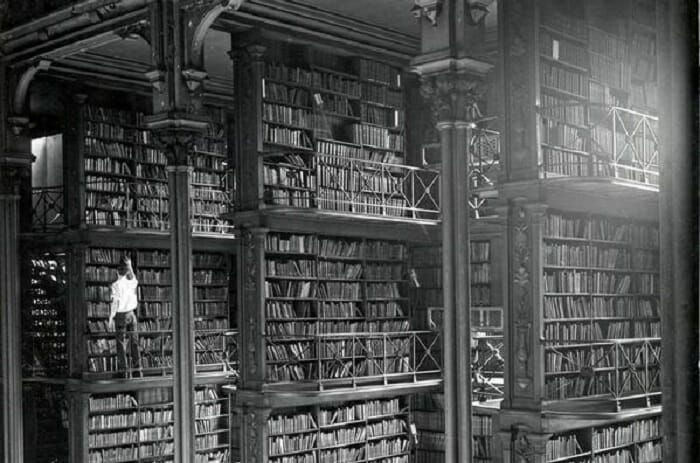 Mean something to your audience.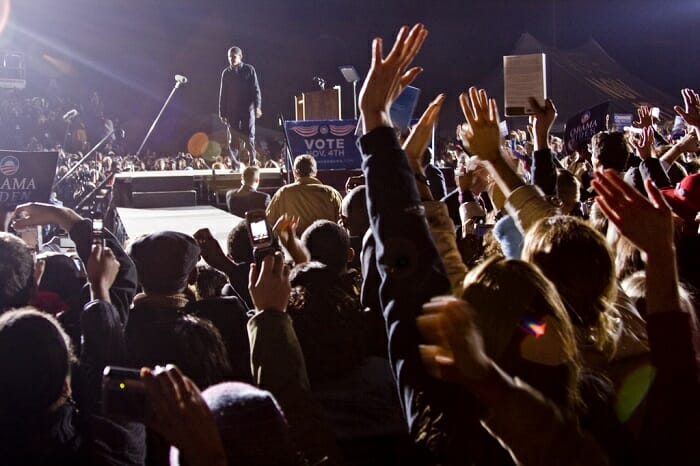 Prove that you care.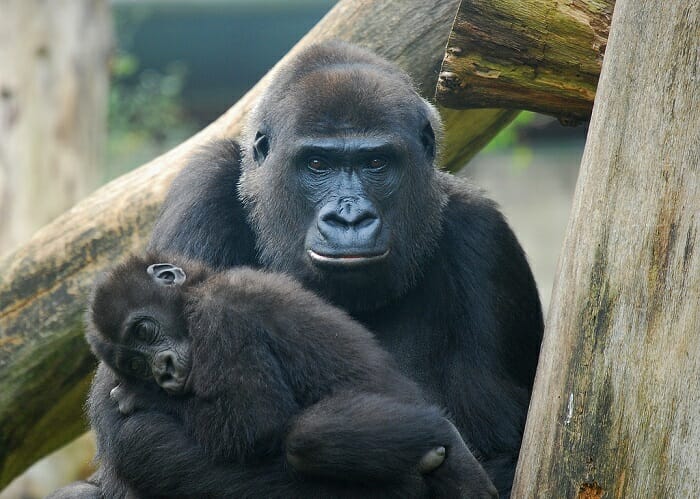 Your audience will thank you for it.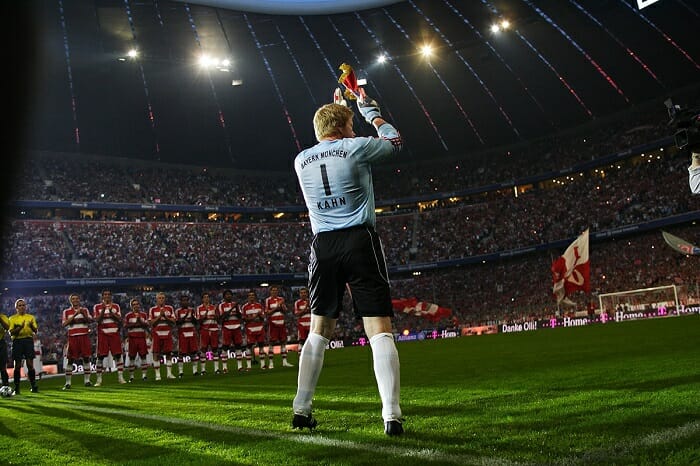 So will your bank balance.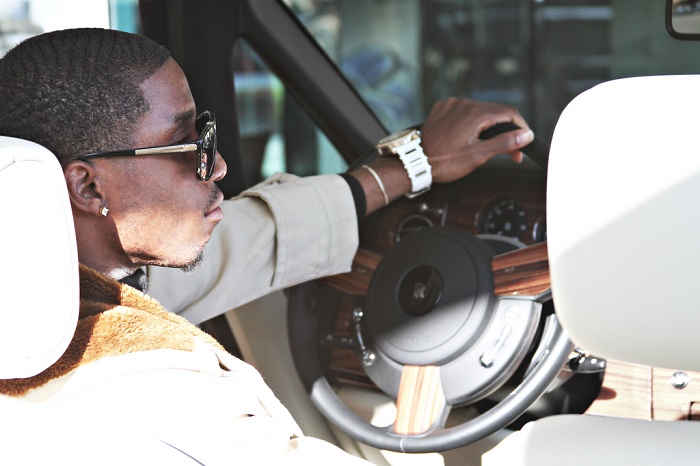 Okay, so now you've got the concepts down. You know the two most important parts of your ecommerce content marketing strategy. Sadly, you'll need a little more than that to snag enough online sales for your Rolls Royce/diamond earring/fur coat combo.
If you want some practical tips and tactics to build your story audience, our guide to building an ecommerce blog audience you can bank on will help you.
This post has a bunch of extracts directly from the guide. There are over 20 pages within the guide specifically dedicated to helping your grow a passionate subscriber base.
Read up, win online and find that story.