What's the biggest challenge of starting an eCommerce business?
It's the same challenge you need to overcome if your online store is to grow, profit and succeed.
You need customers.
The number one focus for almost every eCommerce startup – attracting customers (more commonly referred to as 'acquiring users' by the Silicon Valley set).
But what really separates a burgeoning startup from an eCommerce brand with sustainable, lasting success?
Repeat customers.
An eCommerce brand's ability to turn one-time buyers into loyal repeat customers can almost single-handedly determine the longevity of the business.
Big call?
The evidence is clear.
It costs at least five times as much to attract a new customer than to keep an existing one. Whether it's 5, 6, 7 or 8 times more can vary across different research studies.
Regardless, it's about five times more expensive to attract a new customer to your eCommerce business than it is to convince an existing customer to buy again, yet only 18% of companies focus more on retention marketing than acquisition.
Alex McEachern is a Customer Loyalty Specialist from the retention marketing software company Sweet Tooth Rewards. These guys know exactly how important repeat customers are to an eCommerce business and Alex pinpoints the mistake made by all too many eCommerce entrepreneurs:
"Let's say you noticed your business wasn't acquiring as many new customers, and you wanted that to change. So you have spent the last few months putting together a killer Adwords campaign, setting up customer re-targeting, and promoting your social media messaging. All of that is great, but the reality is that the customers you attract from those promotions are not nearly as profitable as the customers you already have. I know it sounds harsh, but it is the truth!"
Alex and the team at Sweet Tooth Rewards report the average eCommerce store devotes more than 80% of its marketing budget to the acquisition, This method of budgeting is odd considering 40% of an eCommerce store's revenue is created by 8% of its customers according to a recent Adobe study.
A study by the eCommerce experts at RJMetrics found loyal customers purchasing from you frequently are much more profitable than your average customer. Their results found the top 10% of your customers spend 3 times more per order than the other 90%, and your top 1% of customers spend 5 times more than the other 99%.
With repeat customers responsible for generating 40% of a store's revenue, it's worth having an e-commerce strategy that addresses post-purchase customer targeting.
So how do you improve your eCommerce brand's post-purchase experience to maximise your marketing investment and turn those one-time buyers into lifetime loyal customers?
I'm going to offer eight practical retention marketing tactics you can use to improve your eCommerce brand's post-purchase customer experience to help you maximise the value of the customers you worked so hard to acquire.
But there's one critical thing you need to do before you even think about implementing the retention marketing tactics I'm about to explain…
First, outline your retention marketing objectives and key metrics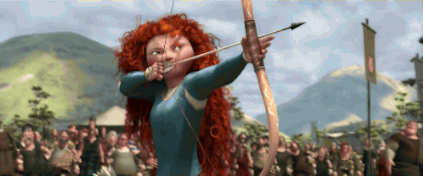 How should you formulate your eCommerce retention objectives? Exactly what are the metrics you need to track to measure the success of your post-purchase strategy?
Below, are three 'example' objectives you can use as the foundation for your post-purchase eCommerce strategy:
Customer referrals – Customers who are loyal to your brand and product are likely to refer others to you. Incentivising referrals will encourage your customers to help you attract new customers with ease. Reward your loyal customers for referring your brand and you'll have yourself a tribe of unpaid marketing ambassadors. This approach will decrease your costs of acquiring a customer while also fostering loyalty amongst your existing customers.
Repeat purchase volume and frequency – A successful post-purchase marketing strategy will increase the number of customers who make multiple purchases, reduce the time between purchases, and bump up the average value of each order.
Post-purchase engagement – Content marketing is one of the simplest (and cheapest) ways to nurture and develop relationships with loyal customers, especially in the eCommerce industry. You might not have a physical store, or a team of friendly customer service pro's to keep customers returning to your brand. Instead, you need to start creating regular, consistent and helpful blog content to add value for your email subscribers. This way, you can keep your customers regularly engaged with your brand, and you can build up some brownie points with your helpful content. Customers will want to reward this value with loyalty the next time they are ready to buy.
Now you've set some objectives to hit and metrics to track, I want to explain a bunch of tactics you can use to improve your post-purchase eCommerce customer experience.
#1. Squeeze more value out of your seasonal retailing periods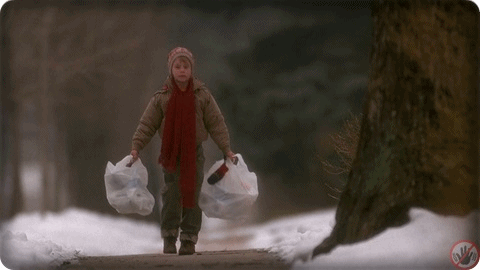 Seasonal retailing periods around key events and holidays give retailers excellent opportunities to increase sales. But once the seasonal mayhem is over, eCommerce retailers can sometimes experience a drought in sales.
The yo-yo effect on the demand curve of a typical online retailer can wreak havoc with inventory, logistical and operational decision-making.
Smart online retailers will turn to their trusted, repeat customers to flatten our troughs in demand. Instead of flooding your subscriber base with waves of discounts leading up to a significant event – encourage all customers to pay full price for their purchase. Hold off your incentives and rewards until your slower periods and make these exclusive offers for your most valuable loyal customers.
This encourages new customers to establish a habit of buying at your full listed price. Your exclusive rewards also send the right message to your most reliable repeat customers. The more they buy – the better their reward. Customers will still buy during these peak periods, so why not focus your incentives on boosting sales in your quieter periods?
#2. Re-introduce offline experiences to your eCommerce customer's journey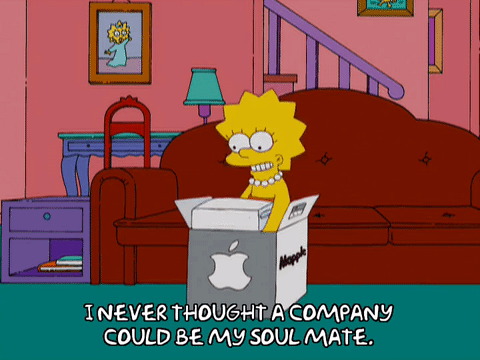 eCommerce gives consumers the benefits of reduced product pricing, around the clock shopping, a complete absence of crowds, no transport hassles, bypass of queues… The list is long, and online retailers should maximise these benefits to encourage repeat purchases.
But the online shopping medium does not allow shoppers to physically interact with a brand or its employees during the eCommerce purchase journey.
When your customer's online purchase finally arrives as a package on their doorstep – your brand has its first (and sometimes only) physical interaction with the customer.
You need to invest significant marketing effort to make the most of this opportunity. Creating a truly memorable unboxing experience. Work hard to surprise, delight and excite your newfound customer. These feelings and emotions are what converts a one-time buyer into a repeat customer.
Online shoppers are people. Sometimes we forget the human behind the click. If you can deliver a truly outstanding experience, your customer will reward you with loyalty, and repeat purchases.
Rowena, general manager at Boxtopia spells out the importance of the critical 'unboxing' moment:
"The delivery and packaging of ecommerce offerings equally reflects brands as much as the product itself. By optimising this stage of the customer journey, ecommerce businesses can improve their ability to create human experiences which customers will remember."
Including an unexpected surprise within your product offerings will give customers a sense of excitement that is otherwise so difficult to generate.
#3. Reward customer loyalty and encourage more frequent purchasing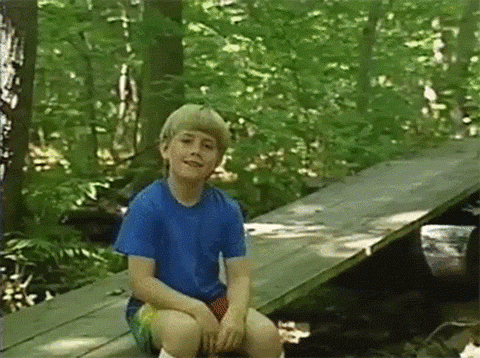 Customer loyalty cannot be taken for granted.
First, make sure you've settled on the metrics you have to track to identify different levels of customer loyalty. This will allow you to segment customers into relevant groups of tiered loyalty levels.
You might like to measure loyalty based on repeat purchase frequency, volume, dollar value or average order value. Referrals are also an excellent practice to encourage, incentivise and track.
But there's no point in monitoring these statistics and identifying your most loyal customers if you don't encourage such loyal behaviour with exclusive benefits and rewards.
Recognise your best customers and make them feel special.
Offer re-purchase incentives as a minimum. Find a way to provide a subscription box membership option for any products that require a frequent or regular purchase. The convenience and cost savings involved with a half or full-year subscription will encourage customers to commit to a longer-term relationship.
Try to include a repeat-purchase incentive within all of your eCommerce offerings.
Freebies, exclusive deals or access to limited-time products make your VIP customers feel special.
Brands like Field Notes, Goulet Pens and Blackmilk all use different but valuable tactics for the same purpose – to encourage customers to stay loyal. This instantly adds perceived value for those customers who buy more than once.
#4. Use social media to develop relationships – not to sell products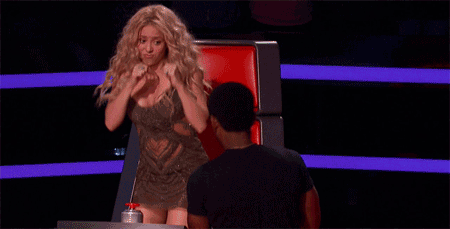 Social media platforms are designed to help people communicate.
People don't use these channels of communication to shopping.
Your brand has the opportunity to use these free communication channels to develop relationships with potential customers.
You can help, educate, entertain and inform.
You can establish trust, develop authority and solve problems.
But the fastest way to lose followers is to try and flog your products and services.
Gary Vaynerchuk's Jab, Jab, Jab, Right Hook approach is a helpful formula you can apply to your eCommerce brand's social media strategy.
What has boxing got to do with social media?
Gary's approach to social media stresses the idea of giving valuable content instead of taking value from your followers. By comforting an audience with enough helpful, interesting content (the jab) you then gain the authority to ask your audience to interact with your occasional call-to-action content (the right hook) to bring the follower one step closer to a sale.
The Jab –

The jab is about giving. Produce content optimised for your specific social media channel and make sure it is designed to help your audience (rather than trying to sell your products).
Landing the right hook –

Right hook content asks your audience to take action. When there has been a sufficient amount of helpful content 'jabs' given, your audience is thankful for the free value you have added. Your brand establishes trust and authority over time – so when it comes time for you to make an ask, your followers are much more open to your promotion.
To successfully get your audience to accept and engage with your call to action (right hook) content, you have to build up enough value points before you post your conversion-related content.
#5. Offer more competitive delivery and returns options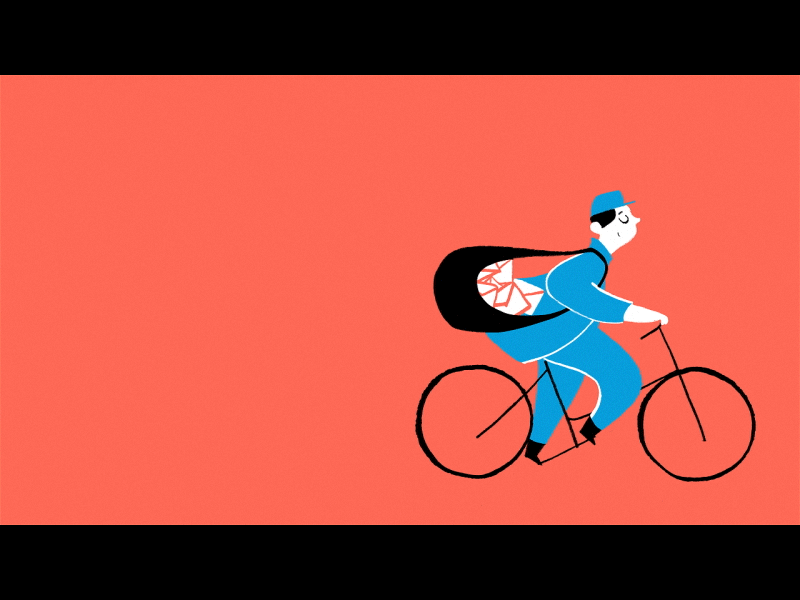 Simple and cheap delivery and returns policies will encourage customers to purchase regularly.
If you are confident in your ability to convert one-time buyers into loyal repeat customers, you can afford to be more generous with your shipping prices. Lure the customer into your repeat-customer-generating marketing machine with free shipping, and you can recoup the loss on your profit margin with subsequent purchases you wouldn't otherwise have made.
A lot of third-party retailers sell matching products at similar prices, making it vital for your eCommerce business to stand out in a competitive market. Customer-friendly shipping and returns policies can serve as a conversion factor for uncertain shoppers.
#6. Call for user-generated content stories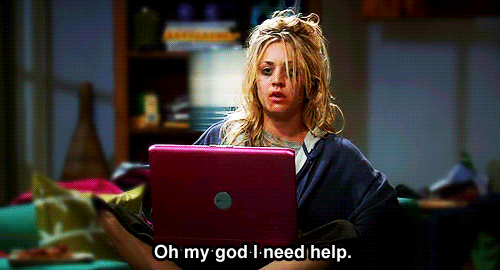 Content marketing is hard. It takes time, effort and commitment.
So why not get your loyal customers to help?
Once you've made the sale, check in with your customer. Make them feel like part of the brand. Bring them into your tribe and give them a vested interest in your business.
If you want a new shopper on board for good, Encouraging user-generated content is an effective way to foster this personal connection with your brand.
Prompt your readers to be in the next feature article that pops into their inbox.
Make your customer's the star of your social media feed.
You know they'll share their stardom with their friends. And you know their love for your brand will turn into a genuine emotional investment.
If you can get your subscribers to generate content for you, you've probably got yourself the makings of a lifelong customer. At the least, you're building a niche community of loyal advocates. Buying from a competitor would feel like adultery. Those 'brand evangelists' your marketing lecturer was always jabbering on about at university – user-generated content makes them happen.
Beardbrand founder Eric Bandholz has grown an eCommerce powerhouse and a group of vehemently loyal brand fans with a killer content marketing program.
The email below showcases some of Beardbrand's smartest work. The personal, direct tone is friendly and casual, urging subscribers to help out the brand they love. The simple HTML format proves you don't need a whopping design budget to do email marketing right.
Try something similar and you could find yourself with a new level of brand loyalty from a select few inner sanctum fans. All the better – any content your fans create is less time and money spent by your marketing team.

#7. Give subscribers an exclusive first-dibs offer on new products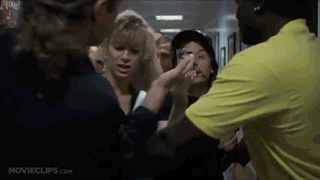 When your product is ready to launch, give your VIP customers a reward for their loyalty. Offer them the first bite of the cherry.
If possible, throw in an exclusive value-add, an extra freebie, or a one-time-only early bird discount.
When you demonstrate your thanks for the loyalty of your readers, your efforts are reciprocated. There's a much stronger reason for your subscribers to look forward to – and religiously open – your regular email updates.
Field Notes Brand is one of the best online community builders in the eCommerce business.
(The Ecommerce Jungle Gym has written about their niche content marketing domination before, so if you aren't familiar with these eCommerce notebook maestros, take yourself to school)
Field Notes' COLORS edition is a seasonal release of a new collection of themed notebooks, only available in small quantities, 1 time only.
Subscribers are given first dibs. These things run out like hotcakes, so the Field Notes COLORS email is like gold to the brand's faithful fans.
These emails release a wave of excitement the moment they ping into a subscriber's inbox.
By offering this exclusive, Field Notes make their emails valuable, and readers are more than thankful for the opportunity to get their hands on their new release before the general public snaps them up.
#8. Create regular, quality content to nurture and retain subscribers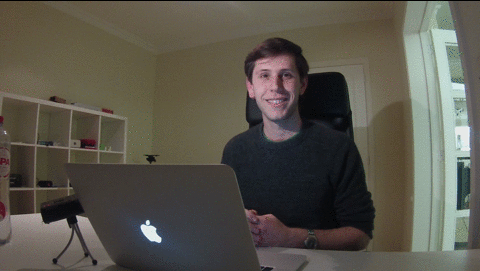 When's the last time a customer thanked you for your marketing?
That's what you're aiming for right?
If not, you should be.
If you want to convert one-time buyers into loyal customers, you need to start thinking about the emotional impact your marketing has on your potential customers. You have the opportunity to develop the go-to online resource for your eCommerce niche. You can create a media publication your audience genuinely looks forward to receiving. It doesn't have to be a blog. Innovative eCommerce brands work out the format and medium their target audience prefers.
Your content marketing series could be:
Whatever you develop, you need to create the type of helpful, valuable content that will nurture your customers and keep them opening your emails and interacting with your brand on a weekly, monthly, or quarterly basis.
Raise the quality bar.
Put down the promotional email bazooka loaded full of inbox-abusing sales messages.
Start sending some customer lovin' instead.
Treat each subscriber like a new date. You can't be asking to seal the deal every time you talk.
Nurture!
Develop that relationship. Prove that you're worthy of your subscriber's click. Make them look forward to your every contact.
Instead of sending a generic discount offer, show your subscriber that you care about their needs, and their inbox. Educate, inspire, entertain or inform. Demonstrate that you understand your subscriber. Make them start to dig your vibe.
Think loyal customer first, sales second.
When you start holding yourself to this customer-focused objective, the marketing magic happens.
Add this subscriber-delighting objective to your list, and you'll find yourself increasing the holy grail of eCommerce metrics; that precious Customer Lifetime Value figure.
Sales, retention and loyalty will be your reward.
The 9 simple steps to increasing the frequency and volume of repeat sales for your eCommerce store
First, outline your retention marketing objectives and key metrics
Squeeze more value out of your seasonal retailing periods
Re-introduce offline experiences to your eCommerce customer's journey
Reward customer loyalty and encourage more frequent purchasing
Use social media to develop relationships – not to sell products
Offer more competitive delivery and returns options
Call for user-generated content stories
Give subscribers an exclusive first dibs offer on new products
Create regular, quality content to nurture and retain subscribers
For more advice on developing a tribe of loyal brand ambassadors, check out our Ecommerce User Generated Content Guide for a collection of practical ideas to help online retailers of any size, industry or budget.